Teletok is the exclusive telecommunications provider in Tokelau. The territory of Tokelau itself is spread among three remotely located atolls, Fakaofo, Nukunonu and Atafu, making the delivery of telecommunications solutions to its residents quite a challenge.
Teletok's
communications requirement was to create a redundant Internet path that would allow services to continue despite network outages or major repairs on their existing infrastructure.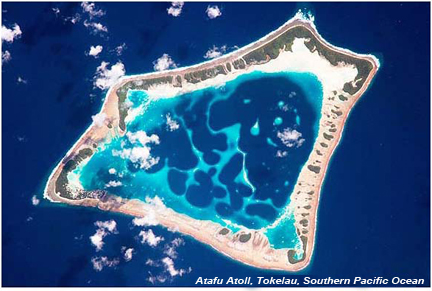 Project Brief
In 2010, Teletok appointed Pactel International to design a solution that was capable of delivering high quality data services into all locations of the region. The new platform also had to interconnect to the existing one in the islands to serve as a back-up solution in case of outages or system failures. The system also had to be cost-effective, while being robust enough to withstand the extreme weather conditions and harsh environment of the islands. Voice was added in September 2010 on Fakaofo.
Solution
Pactel International proposed to deliver a complete turnkey solution to Teletok, based on the Ku-band Star Topology VSAT network, using its U.S. backbone to provide dynamic allocation of bandwidth between the three atolls.
Benefits the islands' new Ku-band VSAT platform offers: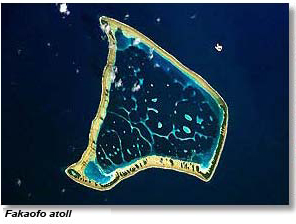 –
Size-efficiency (antennas measuring only 1.8M), making it faster to install and easier to deliver
– Low power consumption
– Increased reliability and throughput
– Dynamic allocation of 1024/512 kbits bandwidth between the sites
– Ruggedized design to suit the extreme weather conditions and harsh environment of Tokelau Islands
– 24/7 remote network monitoring, thus bringing network outages close to zero
– Total flexibility of system layout, with the options of placing more terminals and increasing bandwidth in the future
Pactel's VSAT Ku-band system is directly connected to the U.S. backbone via GE-23 (172 degrees East) in Hawaii and provides unprecedented performance and low latency. The system is based on the cutting edge SHIRON DVB-S2 ACM Intersky platform, using the latest modulation techniques to ensure reliability, availability, and throughput. Although mainly targeted at telecommunication providers, Pactel's VSAT system can be customized to suit schools/universities, medical institutions, Internet cafes, home offices and individuals.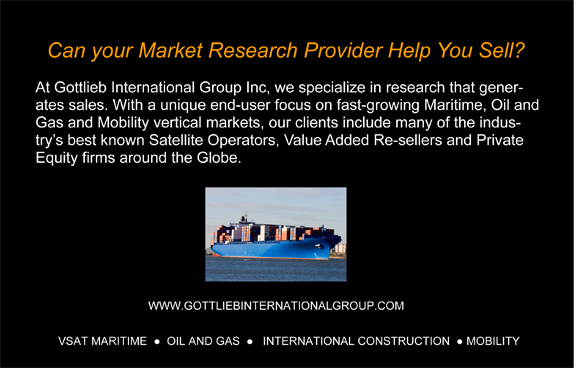 Challenges Faced
The design and testing of a new platform proceeded according to schedule — however, as anticipated a number of challenges surfaced, including:
– Power: Power consumption had to be kept as low as possible to reduce power costs, which are naturally high for remote areas such as Tokelau.

– Physical: The new technology had to cope with extreme weather conditions such as high temperatures, high humidity, and heavy rains

– Design: The equipment had to be designed to be simple enough to be installed and operated by a non-technical staff, thereby reducing installation and operation costs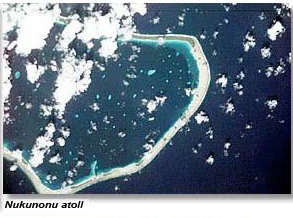 Results
Despite the challenges faced, Pactel International has successfully implemented a new rural VSAT system, which is now able to deliver high quality data services on a low-power, cost-efficient platform.
Pactel's expertise assisted in producing a system designed to survive in remote locations under harsh weather conditions. The installed, new technology delivers reliable, weather proof, cost and bandwidth efficient communications, empowering any operator to deliver their services at the highest quality.
"Apart from their reliable and error-free performance, Pactel's terminals are perfectly compatible with our existing system and provide outstanding back-up support during our existing equipment failure or power crisis incidents", said Tino Vitale, General Manager of Teletok.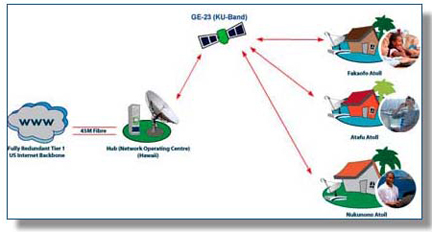 Pactel's equipment is designed to use only one-third as much power as other suppliers. Centralized administration allows for effective network monitoring of the VSAT terminals directly from the Company's Network Operations Centre (NOC). As a result, residents of Tokelau atolls now have access to a low-cost VSAT system, which provides all standard data services, including Internet browsing, telephony and fax over IP, File Transfer Protocol (FTP), Instant Messaging, content filtering and online billing procedures, allowing users to manage their own usage and subscription levels.
"We are planning to expand our relationship with Pactel further to include video conferencing and voice services on the new platform in the near future. We are confident that Pactel will attend to our growing demands in a reliable, timely and cost-efficient manner", Mr. Vitale added.
Company website: http://www.pactelint.com/