It used to be video distribution that pretty much ruled the teleport industry. But over the last few years, niche markets and value-added services have changed the landscape, and with it, expectations for this US$13 Billion sector of the global satellite communications marketplace.
Who Are The Top Operators
Every year, the
World Teleport Association
surveys teleport operators around the world on their revenues, revenue growth, facilities, services, and business results. From this information, WTA publishes rankings for the
Global Top 20
(companies by revenue, including independents, carriers and technology companies), the
Independent Top 20
(companies by revenue excluding satellite and fiber carriers), and the
Fast 20
(based on year-over-year revenue growth, including independents, carriers and technology companies). The rankings are announced in November and are followed by the annual
Inside the Top Operators
research report.
The
Inside the Top Operators of 2008
, published on November 4, 2009, tells a story of strong growth and fundamental shifts. While the rankings include different companies in different years, more than 20 companies have submitted data consistently for three years running, providing a solid look into the teleport sector. With USUS$8.5 billion in revenue, these companies racked up combined revenue growth of 42 percent from 2006 to 2008.
What Can We Learn From Them?
Teleport operators have learned the fine art of balancing the multifaceted strategies of specialization and diversification. Specialization in one or two services brings benefits including in-depth knowledge of customer needs, the ability to invest in technology appropriate to those needs, and a high degree of expertise. The Top Operators survey asked respondents to identify services on which they earned at least 50 percent of revenues. One-third of respondents cited broadcast video, while 27 percent identified enterprise networking and 13 percent cited enterprise video. Mobility applications – not including mobile backhaul — have gone from effectively zero a few years ago to be the dominant revenue source for 7 percent of respondents.
Specialization, however, also carries the risk of having too many financial eggs in one basket. When asked to identify services from which their companies generated at least 25 percent of revenues, respondents put enterprise networking at the top of the list, followed by broadcast video, civilian government applications, Internet backbone and VoIP, and military government applications. Through diversification, operators are mitigating this risk and hedging against the major dynamics that continue to transform the markets they serve.
Anyone who's talked to teleport operators over the last few years, might have gotten the impression that diversification was leading them out of satellite to fiber transmission. More than one large operator even stopped using the word "teleport" in marketing materials in favor of "access points" or "nodes" – the language of fiber rather than satellite carriers. At first glance, it would appear that satellite transmission was going out of favor — and fast — driven by the much lower price point of fiber for point-to-point transmission.
The data, however, shows that the Top Operators increased the percentage of revenue coming from within their own walls — that is, from teleport, value-added and other services they provide — and decreased the percentage of revenue earned from transmission. Surprisingly, it was the share of fiber revenues that plummeted the most (more than 70 percent from 2005 to 2008), while the share of satellite revenues declined only 20 percent.
What the results reveal is that the teleport sector is experiencing continued diversification out of being just a "pipe" for the transmission of video, data and voice, into services that employ their own resources to generate revenue. And satellite turned out to be the best transmission technology for the purpose.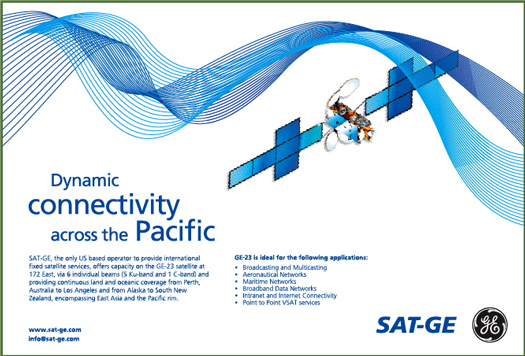 Pricing data from the survey backs that line of thinking. From 2005 to 2008, teleport operators were successful at gradually increasing the prices they charged for teleport and value-added services.
Is the Future Green?
Also spiraling upward, surprising as this may be, are energy costs. For example, a mid-size teleport may spend as much as US$1 million on energy costs each year. A recent benchmarking survey of three teleports in the U.S. revealed that it's possible to save 20 to 40 percent in a facility's power bills, a US$200 to US$400K annual savings per facility.
By conducting an energy audit and implementing short-term changes at minimal cost, teleports can identify both low-cost, short-term opportunities to shrink energy use a bit, and higher-cost but much more powerful strategies to sharply reduce consumption. And by reducing consumption, teleport operators are making significant inroads into reducing carbon emissions and ensuring a sustainable world.

Resources, however, are already being stretched thin in most organizations these days and the idea of tackling such a drastic undertaking can easily scare off even the most intrigued and well-meaning management team. The good news, is that addressing the teleports' current energy use and planning for changes does not have to be done in one fell swoop. A phased approach can produce quick energy cost savings:
Phase 1: Perform an energy/business continuity audit and implement quick fixes. The benchmarking survey revealed some quick ways to achieve savings of 20-40 percent.
Phase 2: Implementing low-cost, short-term strategies such as educating employees on their role in energy costs, changing light bulbs, installing automated thermostats, and updating or upgrading insulation provide instant rewards.
Phase 3: Plan capital investment and aging facility replacement to optimize energy needs. New servers, for example, use far less electricity. Modular generators are far less expensive and by splitting the teleports load across multiple modular generators, each generator can be optimized in terms of load and energy efficiency.
Phase 4: The move to energy independence. Capital investment in renewable, sustainable options could result in additional savings of 30-40 percent.
Phase 5: Follow the money. Opportunities to develop and exploit new revenue streams will naturally flow from enhanced, smart infrastructure at teleports.
The majority of teleports were built in the late 1980s and early 1990s and are prime candidates for energy "facelifts." The five phases, along with an
Energy Audit Checklist
can help teleports move into a green, energy-efficient future.
Recognizing Excellence
In March, WTA announced the recipients of its Teleport Awards for Excellence. The awards program highlights companies and individuals who have dramatically demonstrated excellence in the field of teleport operations, development and technology. To date, awards have been presented in four categories:
Independent Teleport Operator of the Year: Awarded to an outstanding operator of a commercial communications hub that uses a combination of satellite, fiber, and terrestrial wireless to provide value-added services to customers in broadcasting, enterprise, carrier or government markets.
Corporate Teleport Operator of the Year: Awarded to a company that operates teleports primarily for its own use, rather than to serve external customers, in order to better manage the organization or deliver services or products. WTA invites its members to nominate customers whose facilities, operations and technology represent a high standard of excellence.
Teleport Executive of the Year: Awarded to an individual for demonstrated entrepreneurship, leadership and innovation in the development or operation of a teleport-based business.
Teleport Technology of the Year: Awarded to an organization whose technology has contributed to the business and operational success of teleports through lower costs, increased efficiency, new capabilities or access to new markets.
For 2010, WTA is launching an additional new category —
Green Teleport of the Year
. The award will be presented to a teleport operator (independent or carrier-owned) that provides a high standard of excellence in energy management, in order to lower costs, improve efficiency and reduce the carbon footprint of its operation. The award will also honor teleport operators for business innovation that contributes to reduction in carbon emissions in collaboration with customers, institutions or the public sector.
Nominations are being accepted for the 2010 Awards with a deadline for submission of January 15, 2010. More information on each category as well as nomination forms can be found on the WTA Web site at
www.worldteleport.org
.
About the author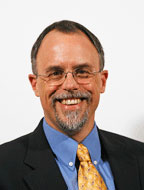 Robert Bell is Executive Director of the World Teleport Association, which represents the world's most innovative teleport operators, carriers and technology providers in 20 nations. He can be reached at rbell@worldteleport.org.