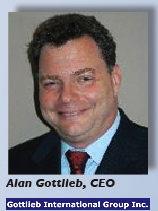 It was rough sailing for the world's shipping industry in 2009. With the collapse of world trade and the delivery of large numbers of new ships, freight rates fell to record lows and only recently is there evidence of a nascent recovery. Despite the crisis, adoption of VSAT continues at a steady and sustained pace.
Many major suppliers are reporting new VSAT contracts. Among others, MTN has announced a major sale to Teekay Tankers. Marlink has installed 2.4-meter systems on several Tsakos Navigation Tankers; KVH reports a major installation of its Mini 7 Broadband aboard Clipper vessels; the Speedcast/Eutelsat partnership now has 8 VSATs installed on Maersk ships, and Stratos has announced a major contract with Stolt-Nielsen. Ship Equip, a market leader, reported an increase of 38 per cent in revenue versus the same period last year — customers are currently averaging about 20 Gigabytes of data and voice traffic per month, doubling their VSAT use in 2008. As demand for data rises among major fleet owners, Inmarsat struggles to land Fleet Broadband customers, offering prices far below those originally intended. Major vessel owners report offers as low as $2,000 per-month for two GB of data — apparently many of the 3200 installations reportedly sold by Inmarsat have been due to price concessions.
In the Containership sector, principal justifications for VSAT are focused on management of IT infrastructure and Crew Welfare, which is no longer a leading driver of VSAT adoption. Despite the downturn, many of the largest Containership operators have already conducted trials. Rickmers and Peter Doehle, who together manage or own nearly 300 vessels, can be expected to undertake installation of VSAT as soon as freight rates rise to acceptable levels. While overbuilding of vessels was extreme in the Containership sector, Oil and Chemical Tanker owners were more conservative in new vessels orders. These vessels operate under very strict environmental and operational guidelines and must continuously gather, transmit, and analyze data to demonstrate regulatory compliance. How well they comply is a key factor in their ability to secure charter contracts.
While major Tanker and Containership owners are installing or seriously considering VSAT, leisure oriented segments present varying prospects. In the Mega Yacht segment, sales have has been impacted by the economic downturn. Some new build orders have been canceled, forcing a number of French and Italian ship yards to seek government help and lay off workers. This segment is now recovering — the number of vessels can be expected to increase about ten per-cent per/year from a 2008 base level of 4,000 vessels. The potential for VSAT in the general yacht and pleasure boat market remains grim.
Given the recession and the protracted sales cycles in the commercial shipping industry — up to two years with major fleet owners, VSAT providers have the opportunity to work with major fleet owners, established relationships and run trials. Assuming an end to the recession and a resumption of economic growth, VSAT service vendors can expect a wave of adoption as the shipping industry returns to profitability.