Mining companies often install weather stations to evaluate environmental conditions, especially when the remote work being done is in high mountain elevations. The data is useful for forecasting weather outside of the core mining areas and helps to plan production activities.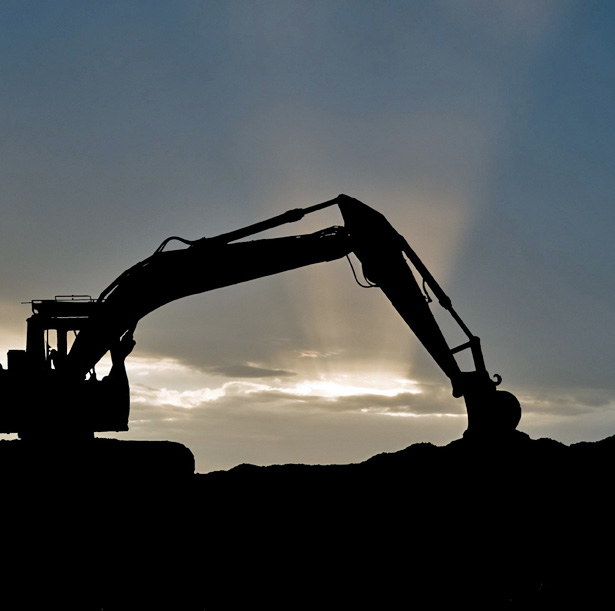 For a mining company with production sites near the borders of Bolivia and Peru, the only practical way to share data between meteorologists and remote locations is satellite communication. However, the company was not satisfied with its existing satellite options because it was unstable and the formidable cost of data retrieval allowed only limited transmissions once a day, and those were only in the best of cases.
Working with its IT partner, io-sat (http://www.io-sat.cl/index_en.html), the mining company developed a solution that offers 360 degree visibility of weather conditions in South America. To communicate the data, a bi-directional communication solution using SkyWave's IsatData Pro satellite terminal was configured to communicate with a Campbell Scientific datalogger using the PakBus protocol. This afforded the ability to access 100 percent of the functionality of the data logger. This solution required but one satellite terminal, unlike the company's previous provider's solution that required two terminals.
Stations transmit a set of parameters obtained from the sensors with a frequency of 15 minutes. This data is then analyzed by meteorologists to generate forecasts for the zone. Analysts now have real-time and historical data, including temperature and humidity, rain measurement, solar radiation levels, snow height and wind speed. It also meets requirements for stability at a practical cost.
SkyWave's IDP-690 terminal allowed for easy installation and configuration for the following workflow:
– The datalogger captures and records data
– The IDP-690 terminal transmits data from the datalogger to the satellite
– The satellite transmits to the ground station and then transferred to the Internet and can be viewed and downloaded through a browser
– Alarms and events have been set up to generate emails
– When necessary, commands can also be sent to the datalogger through the browser
The solution provides multiple benefits to the mining company including:
– Low-cost communications
– Real time data
– Low power consumption, minimizing the number of solar panels used and, therefore, the cost of the station
– Reduced overall installation costs because of the ease of installation and configuration
– Reliability in the communication given that the satellites are stationary
The customer's level of satisfaction with the SkyWave solution for satellite transmission has triggered the mining company to initiate a plan to replace all of its terminals developed by another provider to SkyWave IDP-690s where there is no GPRS (General Packet Radio Service) signal.
The SkyWave solution also provides other, innovative, satellite applications for mining companies. The same satellite system that is used to evaluate environmental conditions in remote areas can also provide the communication link to sensors and other fixed assets that represent key functions within, and around, a mine.
Satellite messaging terminals connected to sensors can be used to monitor water levels and to remotely turn on and off dewatering equipment that is located in areas where other wireless communications services are not yet available, or are unreliable, or do not have the required reach. In addition to controlling equipment, satellite messaging terminals can also be used to:
Automate the monitoring of health and operation of equipment. Unsupervised pumps can get overloaded and starved, which leads to excessive wear and damage.
Monitor whether equipment is working or not, and track performance indicators like engine performance, engine run hours, utilization reports and engine data.
Receive early warnings of developing problems before a catastrophic failure occurs. The data allows maintenance managers to effectively schedule equipment maintenance and prevent equipment downtime and loss of revenue.
Integrating automatic and real-time notification of dust concentrations into fleet management systems is another application that works well with satellite messaging terminals. Dust concentration data can be used to direct dust suppression vehicles to focus their efforts on high dust areas. Satellite messaging terminals can also be used on dust suppression vehicles to accurately meter the flow of water or dust suppression material for accurate billing and record keeping.
Satellite-based remote monitoring of airborne dust concentrations has many benefits to mine operators, including:
– The ability to gauge dust levels on all roads regardless of location and availability of terrestrial-based communication systems.
– Mine operators can reduce costs associated with vehicle operation, worker health and safety and dust suppression materials because they know which roads are in highest need of dust treatment.
– Equipment downtime and loss of revenue is decreased because there is less damage caused by dust on heavy equipment and other motorized equipment
Satellite messaging is a wireless technology that is available to mine operators anywhere in the world, and is particularly useful where other wireless services are not available, are unreliable or do not have the reach required to effectively monitor equipment and for operations.
Satellite also comes with the additional benefit of providing a low cost, quick and easy to install communication link without requiring major capital investment as it does not require towers and other land-based infrastructure to be installed and maintained by mine operators.

About the author:
Anu Sood is the Global Channel Marketing Manager for SkyWave Mobile Communications. She may be contacted at (613) 836-6288 ext. 8320 or via her Skype ID: Anu.Sood.SkyWave. Additional information may be obtained at http://www.skywave.com