Col. David Anhalt (U.S. Air Force, retired), joined Iridium as Vice President and General Manager of Iridium PRIME™ in 2013. He is a recognized leader in the hosted payload industry and will spearhead business development for Iridium PRIME, focusing on customer acquisition and technology partnerships.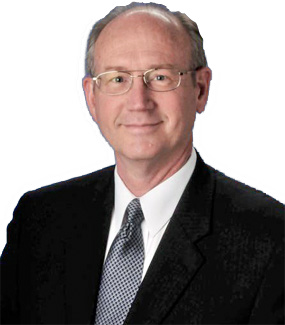 Prior to his position at Iridium, he was the initial Vice Chairman of the Hosted Payload Alliance and is the organization's current Secretary. He served as Vice President of U.S. Government Solutions at Space Systems/Loral (SSL), where he directed a portfolio of national security space sector initiatives promoting new technology and product offerings.
In addition to his vice presidential duties, Mr. Anhalt served as SSL's capture manager, chief architect, and company spokesman for its pursuit of the United States Air Force Hosted Payload Solutions Contract, which provides fully integrated space and ground communication solutions for government end-users, delivering hosted payload data to them in the process.
Before SSL, he spent seven years at Orbital Sciences Corporation, where he conceived, captured and managed the Commercially Hosted Infrared Payload (CHIRP) flight test demonstration. CHIRP launched in 2011 to evaluate modern wide-field-of-view staring sensors for missile warning. The CHIRP program is the largest unsolicited proposal ever awarded by the Air Force Space and Missile Systems Center on a sole-source basis.
Mr. Anhalt was especially well positioned to work with the Air Force, having served in the military branch for 28 years and graduated from its Test Pilot School. He has played key roles in a broad array of USAF research and development, test operations and program management responsibilities in both the air and space sectors.
Mr. Anhalt earned a Bachelor's of Science degree in electrical engineering from the U.S. Air Force Academy. He holds Master's degrees in Aerospace and Mechanical Sciences (Princeton University), Digital Design and Control Theory (University of Idaho) and International Relations (Queen's University, Ontario, Canada). He is an Associate Fellow in the American Institution of Aeronautics and Astronautics.
SatMagazine (SM)
Would you tell our readers about your current responsibilities as Vice President and General Manager of Iridium PRIME™?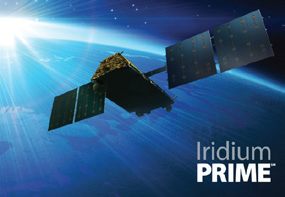 David Anhalt
At Iridium, I direct business development for Iridium PRIME, a first-of-its-kind turnkey space payload solution for accommodating commercial, government, and national security missions in Low Earth Orbit (LEO). My focus is customer acquisition and technology partnerships for Iridium PRIME.
For the past 10 years, following my career in the U.S. Air Force, I've benefited by working at two of the finest satellite manufacturing companies in the world—Orbital Sciences Corporation and Space Systems/Loral—pursuing ways of leveraging commercial space goods and services to meet U.S. government requirements, including hosting government capabilities on commercial spacecraft. While at Orbital, we collaborated with satellite owner/operator SES and sensor payload manufacturer SAIC to integrate and fly the Commercially Hosted Infrared Payload (CHIRP) on a commercial telecommunications satellite to evaluate modern wide-field-of-view staring sensors for missile warning. CHIRP was the U.S. government's first experiment hosting a military payload on a foreign-owned commercial spacecraft.
Later, while I served at SSL, the U.S. Air Force made the bold decision to institutionalize their approach for procuring fully functioning commercial on-orbit hosted payload systems, integrated ground systems, and interfaces to deliver payload data to government end-user(s). Applying lessons learned from CHIRP's successful debut and mindful of the U.S. government's urgent need to purchase more affordable and resilient solutions for their space mission, I worked closely with SSL's partners to develop efficient, cost-effective concepts for hosting payloads on commercial spacecraft to meet mission objectives for both U.S. civil government and national security customers.
SM
Iridium recently hosted a press conference to announce your appointment to Iridium PRIME—can you tell us more about Iridium PRIME and why you were attracted to this opportunity?
David Anhalt
Iridium has been a front-runner in the hosted payload space for some time now and was a founding member of the Hosted Payload Alliance in 2011. After exploring more than 30 different payload concepts to host on the Iridium NEXT spacecraft, Iridium chose Aireon™ to be the primary hosted payload, an innovative space-based solution for collecting air traffic surveillance data and providing it in near-real-time to air navigation service providers (ANSPs) for air traffic management. Iridium NEXT is on track for first launch in early 2015, and the Aireon hosted payload mission will be on each of the 66 operational satellites, six in orbit spares and nine ground spares.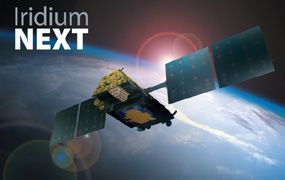 Iridium PRIME extends the hosted payload opportunity even further by leveraging Iridium's established space-based global mesh network, ground infrastructure, and flexible spacecraft bus design to provide affordable and responsive turnkey space payload solutions.
What attracted me to this opportunity is that the satellites in the Iridium PRIME series will be built solely to provide for the needs of third-party payloads. Iridium PRIME establishes the means for Iridium to work directly with hosted payload clients to launch and support a satellite (or a constellation of satellites) that's right for the customer and is able to "launch when ready" to fit their timelines, all while substantially cutting costs.
With the advent of Iridium PRIME, hosted payloads are no longer secondary payloads with "limited rights"; instead, Iridium will assign each payload a "first class" seat and plug them into the Iridium NEXT network. From my perspective in the hosted payload business, we are no longer simply "hosting" on a bus and leasing bandwidth from the primary owner. Instead, we are providing solutions that allow the payload to leverage the advantages of the Iridium® network.
SM
When will Iridium PRIME be launched?
David Anhalt
That will depend on customer needs, but the first launch of Iridium PRIME could be as short as four years away in late 2017, and Iridium PRIME has the potential to generate significant hosting and data services revenue for Iridium over the next 15 to 20 years. An average of two to six satellites launching per year would contribute materially to Iridium's funding profile.
SM
Why did Iridium pursue this new business venture?
David Anhalt
Once we design and build 81 satellites (operational and spares), we expect that the development of additional satellites will have a very low incremental cost. Once Iridium NEXT is complete in 2017, we can launch additional satellites/payloads into our network whenever they're ready. Iridium's ground support systems and unique, cross-linked, global constellation are designed to fly at least 140 satellites at a time. We see a great opportunity in the future of hosted payloads and created Iridium PRIME in response to the high market demand for more affordable access to low Earth orbit. As budgets continue to tighten, it's imperative that the satellite industry approach hosted payloads in a new, innovative way.
SM
Why was Thales Alenia Space selected as the manufacturer of the Iridium PRIME satellites?
David Anhalt
Thales Alenia Space is a world leader in satellite systems and design, and they have been instrumental in working with us and the Iridium NEXT Mission Team of partners to keep the design and construction of our next-generation constellation on schedule and on budget. Their track record of performance with Iridium NEXT and our strong business relationship makes them ideal partners for the manufacturing of the Iridium PRIME satellites.
Specifically, Thales Alenia Space will provide and produce a derivative of the Iridium NEXT satellite bus for Iridium PRIME, maintaining the inter-satellite crosslink functionality and the ability to fly within the Iridium NEXT constellation. We're also working together to develop a Hosted Payload Controller for the Iridium PRIME bus to ensure independence and diversity of missions on Iridium PRIME satellites. Customers with compatible missions will be able to share the platform-minimizing costs and leverage the investment in Iridium NEXT.
SM
How has the financing of this massive project been accomplished, and are all of the necessary agreements now in place? Who are Iridium's partners in this instance?
David Anhalt
The Iridium PRIME buses take advantage of the $3 billion Iridium NEXT investment and limits Iridium's financial exposure because each Iridium PRIME mission will be funded entirely through customer payments for the equipment, accommodation, launch and data management.
SM
How does Iridium's joint venture with NAV CANADA come into play?
David Anhalt
Aireon is a joint venture between Iridium Communications Inc. and NAV CANADA to provide the world's first global aviation monitoring system using a space-based ADS-B hosted payload. The potential benefits the AireonSM system will bring to the commercial airline industry include: improved visibility, optimal use of flight lanes and air space, fuel savings, reduced greenhouse gas emissions and safety enhancements. Aireon is estimated to enable billions of dollars in fuel savings to airlines and represents a potential $500 million business opportunity to Iridium.
Iridium sold all of the capacity for hosting payloads on Iridium NEXT to Aireon and Harris, and frankly, the idea for Iridium PRIME is building off the success of this model. Through that process, Iridium explored more than 30 opportunities with potential customers and quickly recognized the market potential in hosted payloads.
SM
What is Harris Corporation's role with Iridium PRIME?
David Anhalt
Harris Corporation manufactured the payloads for Aireon and worked with customers to leverage the remaining hosted payload space on Iridium NEXT. They've helped us develop and test the infrastructure necessary to implement hosted payloads using the Iridium space and ground networks. We expect to work with Harris on Iridium PRIME to help identify and provide affordable mission solutions for their government and commercial customers.
SM
Who do you expect to purchase payload space on Iridium PRIME and what kind of missions can it host?
David Anhalt
Iridium PRIME has highly flexible accommodations and the ability to host a variety of important missions appealing to government and commercial customers, including: space situational awareness, Earth observation, advanced broadband services, asset tracking, space weather forecasting and scientific and climate monitoring applications.
SM
What kind of impact will this have on the industry at large?
David Anhalt
The Iridium PRIME program revolutionizes the hosted payload business model with an integrated service that reduces the complexity, delays and costs typically associated with building, launching and operating a satellite mission. Iridium PRIME offers customers a variety of options: They can use an entire satellite's payload capacity, or share that capacity with other applications and customers that Iridium brings together. We'll orchestrate payload arrangements from mission design to launch and operations providing in effect a payload "concierge service."
Iridium PRIME overcomes the traditional challenges of hosted payload missions, which include inflexible launch schedules, 'one-off' mission control systems and ground connectivity challenges. Instead, Iridium PRIME will provide customers access to a proven end-to-end satellite network with complete flexibility on the number of payloads they deploy, number of orbit planes they occupy, and independent mission control with a cost savings of fifty percent or more compared to current stand-alone solutions. By hosting their payload on an Iridium PRIME satellite bus and using the Iridium constellation infrastructure, customers will have instantaneous, real-time connectivity and complete user control 24/7.
Iridium PRIME will offer 'launch when ready' mission planning. For the first time, the benefits of Iridium's LEO inter-satellite linked architecture will be combined with the flexibility of more frequent and varied hosted payload launches.
SM
What does the launch schedule via the SpaceX Falcon 9 look like, as of this writing?
David Anhalt
Iridium NEXT is on schedule to begin launching in early 2015, with the first launch of a pair of Iridium NEXT satellites on a Dnepr rocket. From the middle of 2015 through the middle of 2017, the Space X Falcon 9 is scheduled to launch 70 Iridium NEXT spacecraft in a series of seven launches. Iridium PRIME can begin to launch after the Iridium NEXT constellation is fully launched. Our first Iridium PRIME mission could occur by late 2017 or early 2018.