As we start to make our way out of 2009 into 2010, the importance of information dominance rears itself as a leading force for success in communication initiatives, from national leadership to warfighters in the field. The luxury of continuous access to information we normally enjoy at our jobs, in our homes, and on our phones isn't shared by those who need it the most — our warfighters. They don't have a choice in going somewhere else for mission-critical information; they only get what they get. This begs the question — can they access mission information anytime, anywhere in order to do their jobs?
The
Defense Information Systems Agency
(
DISA
) is working to make that happen.
Bruce Bennett
, the
DISA Program Executive Officer for Satellite Communications, Teleport, and Services
(
PEO-STS
) has taken on the task of working on SATCOM tactical gateways to help warfighters. "We have to be able to support warfighters wherever they are, regardless of what communication infrastructure they're using," said
Bennett
.
The Global Information Grid (GIG) is our overarching backbone for delivering information anywhere in the world and it is primarily terrestrially based — running across fiber, electrical, or Ethernet paths. Currently, DISA deployed the GIG Bandwidth Expansion Program, which involved a large investment in diverse fiber throughout the world. The struggle has been getting fiber everywhere the Warfighter is deployed.
"It is very difficult to get fiber someplace that has no viable commercial infrastructure," said Bennett, "these holes mainly affect deployed forces in the developing nations of the world, in the middle of the ocean, or those in motion. So to overcome those holes, we need to incorporate radio frequency (RF). They need more bandwidth, lower latency, and they need it now to do their jobs." To combat this bandwidth issue, PEO-STS has worked extensively with satellite gateways in efforts to move away from telephony-based satellite transport to an Internet protocol (IP) based network. This could increase efficiency by over 50 percent and allow for more efficient bandwidth usage and better coverage; it would be cheaper, smaller, and more diverse.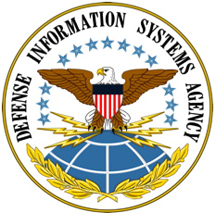 During 2010, PEO-STS plans to roll out the Joint Internet Protocol Modem. While it will be open-standards and modeled after a commercial-off-the-shelf product, the JIPM will be structured for the high levels of traffic security needed by the Defense Department. The idea is to create a virtual network for everyone on the other side of a satellite transponder, so they can receive data, regardless of the number of users serviced by that transponder. By creating virtual networks, users could share resources and achieve that higher efficiency.
PEO-STS efforts are now focused on the Secretary of Defense's overall initiative regarding everything over Internet protocol (EOIP), which then fits into DISA's Strategic Campaign Plan. In fact, PEO-STS initiatives revolve around one of the key tenets in the campaign plan — creating more cost effective networks and cutting down the extemporaneous networks that don't benefit the warfighter. With these changes, our Soldiers, Sailors, Airmen, Marines and Coast Guard will be able to accomplish their missions while deployed in the field just as if they were sitting at a desk back at home station.