John Celli, President of SSL, is the company's top executive and is responsible for SSL's strategic direction. He has more than 30 years of industry experience and has previously served with the company as Chief Operating Officer, Executive Vice President, and Senior Vice President of Engineering, Manufacturing, & Test Operations.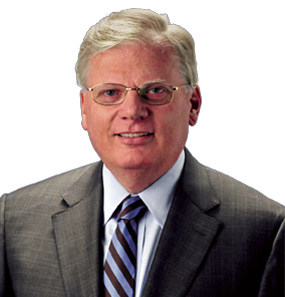 SatMagazine (SM)
Would you please tell our readers how you came to be interested in the satellite development and manufacturing industry? What, in your background, prepared you for your company responsibilities at SSL?
John Celli
In the summer of 1969, I was a student at the University of Rome, and I needed to decide on my engineering specialty, such as electrical, chemical, or mechanical engineering. In the late hours of July 20, I sat on my balcony overlooking Rome and watched—on a black and white television—Neil Armstrong step onto the moon. At that moment, I heard a roar of cheering coming up from the city below my apartment. It was a powerful moment, an eternal moment, hearing the reactions of hundreds of thousands of people, all responding to this historic space-based event.
Right then, I decided that my engineering specialty would be aerospace. I think many engineers of my generation got into aerospace for the same reason. The satellite industry, then, was a natural fit with my schooling and my interests.
I joined SSL in 1981 and have held a number of different positions, including my role as Director of the Intelsat IX program, for which we built seven satellites for Intelsat, and my role as Executive Vice President, during which time I was responsible for the development, manufacturing, testing, and procurement of all satellite units and subsystems. Each position over the years provided me with experience and a thorough understanding of the satellite manufacturing process, as well as the satellite industry as a whole.
I had good mentorship at SSL, and as I moved into management roles, I found that I liked the management aspect of the job. I'm not sure anything truly prepares you for this type of role, but the combination of my various experiences at SSL and my passion for aerospace led me to my current position.
SM
In November 2012, SSL officially became a part of MacDonald, Dettwiler and Associates Ltd. (MDA). How is the integration between the two companies going?
John Celli
The integration between MDA and SSL has progressed exceptionally well and the synergies continue to strengthen and enhance our business. Our companies are closely aligned, with complementary technology and manufacturing capabilities, along with a similar culture, so we understand each other, which makes the integration easier.
We are still the same SSL with the same great people, but MDA brings us additional resources and capabilities that are enabling us to enter new markets and bring stronger solutions to our existing customers. We can now provide new services and offerings, including new financing options and opportunities to bundle new capabilities such as satellite servicing, robotics, ground systems, and data services.
The main focus throughout the process has been to leverage both companies' capabilities, creating opportunities for growth, diversification, and innovation, especially in the U.S. government sector.
SM
SSL is growing its Palo Alto, California facilities. Please tell us about the company's current construction project.
John Celli
SSL is currently in the process of constructing a new thermal vacuum chamber (TVC) and a support building to house the chamber. The primary purpose of this project is to allow SSL to perform thermal vacuum testing on two satellites in-house simultaneously.
The new TVC increases our flexibility in managing satellite manufacturing schedules. It will be used in conjunction with the outside test facilities that we currently use, and because we usually will not have to ship satellites off-campus, it will improve efficiency and help minimize manufacturing schedules.
The new TVC will be larger than our current chamber—with an internal diameter of 8.2 meters (27 feet) and measuring 15.2 meters (50 feet) in length—and is loaded horizontally, making the testing process significantly easier than with our current top-loading chamber. It is also large enough to accommodate two satellites in a dual launch configuration to be tested together.
The investment in the new TVC is an example of our new owner, MDA's commitment to making SSL a stronger company better able to meet the future needs of our customers. When completed at the end of 2014 we will have two testing chambers under our complete control, plus access to outside facilities as needed.
SM
In July, your company announced three new contracts. Can you explain how, over the years, SSL is able to remain competitive and well-positioned in the industry to achieve long-term success?
John Celli
There are two fundamental factors that keep SSL competitive and successful in the industry long term. First and foremost is our performance on our current backlog of satellites. We must perform to the highest level possible and satisfy our customers by meeting our commitment to them. This is essential to our business, as it is to any business. Our long-term customers have come to rely on the value of our work; and new customers know our reputation for performance and quality.

The second fundamental factor to our success is the flexibility of our satellite design, which allows us to accommodate the industry's constantly evolving applications and requirements. Our flexible, scalable platform serves a broad range of missions ranging from UltraHD and the world's highest-capacity broadband to dual launch and all electric solutions.
SSL advances technologies using a gradual and conservative approach, minimizing the risks associated with first-flight hardware, while still expanding our customers' options. With our heritage SSL 1300 platform—the core of our satellite business—we have created a modular configuration that supports high power up to 25 kW and leads the industry in high-capacity broadband capabilities. In addition, our platform can carry the most advanced antenna technologies and upgraded data handling systems. This flexible and adaptable configuration means that our customers can choose a satellite with the options that best meet their business needs, growth strategies, and budgetary constraints.
It is these two key factors—performance and flexibility—that account for our ability to satisfy our customers and remain competitive in an industry that sees significant competition.
SM
You briefly mentioned broadband capabilities. The worldwide demand for broadband is increasing exponentially. What is SSL's role in the growing broadband communications sector?
John Celli
SSL is a leader in putting broadband capacity in space. Our experience goes back to the late 1980s when we built Superbird, the first non-dedicated Ka-band satellite used for broadband communications. Since then, SSL has built more than 40 Ka-band satellites, including the world's two highest-capacity broadband satellites, ViaSat-1 and EchoStar XVII (Jupiter 1), and we continue to develop advanced technology to expand the capability of satellite broadband.
We have seven broadband satellites in backlog right now. Three of these are dedicated broadband satellites, and the others are multi-mission satellites with smaller broadband payloads. The dedicated broadband satellites include two for Australia's national broadband network, which helps ensure that everyone in Australia, even in the most remote locations, will have broadband access.
As demand for digital communications continues to grow around the world, access to high-speed Internet is increasingly essential for health, safety, education, and for economic development. Satellite broadband will help large regions of the world, such as South America and the Middle East, benefit from the opportunities that come with high speed connectivity. SSL is well positioned to provide the satellites to meet this demand with proven, industry-leading technology.
SM
What are your thoughts regarding hosted payloads? Will such be the answer for cost reduction and improved capabilities for MAG satellites? How will, or is, SSL addressing this need?
John Celli
A growing number of satellite operators and owners are discovering the economic benefits of putting multiple payloads on a single spacecraft. SSL has supported hosted payloads for many years. For example, the SSL-built Intelsat 14 satellite hosted a Cisco payload—an Internet Router In Space (IRIS), and Optus C1 hosted a military payload for the Australian government.
The industry, as whole, has provided hosted payloads or multi-mission satellites for commercial customers for many years. However, to host a U.S.-government payload on a commercial satellite mission is more complicated, programmatically; the satellite will be a shared resource, which means the decision-making processes will also be shared between co-passengers.
This approach requires a culture change in both the Government and the industry. However, a hosted payload may offer the U.S. Government a more efficient option by sharing, and therefore reducing, costs for both the satellite and the launch. In addition, a commercial schedule is significantly more aggressive than most government schedules, meaning that government payloads can be launched in significantly shorter time frames while maintaining the high reliability established in the commercial satellite industry.
SSL has considerable experience working with hosted payloads, as well as working with both commercial and noncommercial customers and third parties. This experience allows us to support the U.S. Government's hosted payload needs now and well into the future.
SM
Another crucial issue facing our industry is that of satellite interference. Is SSL involved in any projects to help mitigate interference?
John Celli
Communications payloads can be protected from interference in a number of different ways; the solutions are usually implemented as part of the antenna and repeater design. Such designs are driven by customer requirements, which dictate how to implement interference mitigation and to what level. SSL offers a payload in which interference mitigation is inherent in the design, but most often, the solution is a customized approach, working closely with the customer to meet their specific needs.
SM
SSL is clearly thriving. As president, what is your secret to success?
John Celli
I don't know if there's a secret, but the reason behind our success is our culture at SSL, our people, and our focus on quality. We have two key assets: our customers and our employees. We have built a culture that promotes tremendous respect for both. We respect the commitment we make to our customers and we listen to, and work with, them closely in an open environment and work together as a team.
We also respect our employees, their effort, their dedication, and their integrity and we make decisions with a concern for our employees' future. This culture took decades to build and my primary effort is to continue to build on that respect and understanding.
Sometimes, what distinguishes a mature, experienced team from others is not whether a problem occurs but how the team responds to these challenges. I am proud of the team at SSL, the way they have handled challenges without looking to assign blame or find short cuts. Instead they work hard to resolve every issue in a technically sound manner. I believe our customers recognize this intent and trust that the highest quality and their best interest is behind all of our efforts.
Maintaining our culture of respect for our customers and our employees is the key to success at SSL.
SM
Electric propulsion is a hot topic in the industry these days. Does SSL have an electric propulsion solution, and what does it mean to your customers?
John Celli
Yes, we offer an all-electric-propulsion satellite to our customers. We successfully introduced electric propulsion on our commercial satellites in 2004 with the use of Stationary Plasma Thrusters (SPTs) on MBSat. SPTs are used for station keeping with near daily firings. Since then, we have 13 satellites on orbit that use electric propulsion and these have logged more than 25,000 hours of on-orbit SPT operation without a single failure.
In addition to station keeping, electric propulsion can be used for orbit raising and can completely eliminate the need for bi-propellant to be carried on the satellite. For our customers, electric propulsion means a reduction in the mass of the satellite, since the usual bi-propellant fuel is reduced or completely eliminated. This translates into an opportunity to increase payload and generate more revenue, or fly as part of a dual-launch mission and reduce launch costs.
With an all-electric propulsion system, orbit raising takes longer. Depending on the mass of the satellite, it can take three to six months or more to put a satellite in its final orbit using all-electric propulsion. However, in some cases, the delay of putting the satellite into service is more than offset by the reduced launch vehicle cost or increased payload and long term revenue potential.
SM
Having supported various academic developments at the University of Rome while at Alenia S.P.A., you know first-hand how important STEM training is to develop a viable pool of professionals from which competent hires for crucial projects can be made. How can our industry better support STEM within the middle and high schools as well as at the college level?
John Celli
I believe an introduction to science, technology, engineering, and mathematics (STEM) has to start at the elementary school level, and must focus not just on the education but also on building a passion for science and technology.
As I mentioned, the first lunar landing in 1969 was a great inspiration to me and helped direct me towards aerospace, but today's young generations don't have those historic programs to inspire them. Consequently, the industry needs to provide that inspiration, with people in the industry sharing their experiences and their enthusiasm for what they do.
Once students get interested in STEM, that interest and education can grow and continue throughout school, but we need increased funding to support the schools. SSL actively supports STEM through the American Institute of Aeronautics and Astronautics (AIAA) local outreach events and is a member of Change the Equation (CTEq), a non-profit, non-partisan, CEO-led initiative to move the U.S. to the top of the pack in science and math education over the next decade. I have also had the opportunity to speak at San Jose State University to encourage student interest in aerospace. The biggest key is to create that STEM interest early and not let the spark die.
SM
What crucial courses of training would you recommend for today's students and how can we better interest them in a career in SATCOM?
John Celli
Satellite technology and development involves almost all scientific disciplines, with the exception of biology. This includes physics, chemistry, and various engineering disciplines, such as electrical, mechanical, and materials engineering. Some schools are beginning to offer systems engineering courses, which focus on multiple engineering disciplines. This approach is particularly appropriate for our industry.
As so many disciplines are useful within the field, a student shouldn't feel constrained to follow one specific path. Any student within the sciences should strive to be the best in whatever discipline they follow. Success in their chosen specialty will open doors for them in the satellite field.
Just as the industry must strive to encourage young students in STEM, we must also rely on experts within the field to share their experiences, their successes, and their passion with the younger generations to pass on the excitement for the satellite industry.
SM
Given your highly successful career, when you look back at your past experiences, which projects or missions truly bring a sense of satisfaction to you?
John Celli
The Intelsat IX program, for which I was Executive Director, was a satisfying project. It was challenging, both technically and programmatically. We had active participation, throughout the program, from several strong international partners: Alcatel, Astrium and Alenia. We worked hard to make sure everyone's concerns were heard and understood. In the end, it was incredibly satisfying to lead the SSL team to the successful completion of the program, building and delivering seven advanced communications satellites for Intelsat.
The greatest highlight in my career, though, took shape during difficult times for the company. During our bankruptcy in 2003, SSL created a team charged with identifying and designing the future of the company. We crafted a future for SSL with the premise that we could emerge from bankruptcy as a leader in the industry. We set high goals and charted the path to obtain them. I don't think I've had any greater satisfaction in my career than watching this company arise from those difficult times while meeting all the goals we set for ourselves. In 18 months we went from 1,200 employees to double that size and quickly grew to 3,000 employees, providing the community with jobs, and becoming the leader in commercial satellite manufacturing.
Most importantly, we proved to our customers that their trust in us was not misplaced, that we would offer them the most reliable, affordable spacecraft and space systems in the industry, providing the best workmanship, and the best partnership possible. I am proud to have been a part of the team that shaped SSL's future.
SSL's Most Recent Success
Space Systems/Loral (SSL) designed and built for Eutelsat Communications and Es'hailSat, the EUTELSAT 25B/ Es'hail 1 satellite (a photo of the satellite is located on the previous page.)
The satellite deployed its solar arrays on schedule following its launch, aboard an Ariane 5 launch vehicle provided by Arianespace, from the European Spaceport in Kourou, French Guiana.
"It takes more than a million man hours of dedication and hard work to build a complex satellite such as EUTELSAT 25B/ Es'hail 1," said John Celli, President of SSL. "It is always inspiring to see the product of this effort launched and performing on orbit. I'd like to offer my congratulations to Eutelsat and Es'hailSat on the realization of their vision for a new satellite to serve the Middle East and North Africa."
Based on the SSL 1300 platform, the satellite provides television broadcasting, telecommunications and government services in the Middle East and North Africa via a Ku-band payload. In addition, it has Ka-band capability to open business opportunities for both organizations.
"We are very pleased to see EUTELSAT 25B/Es'hail 1 performing its maneuvers as planned," said Michel de Rosen, CEO of Eutelsat. "The satellite will help us meet the growing demand for capacity in regions experiencing dynamic growth of digital services."
"It has been a very exciting experience to see our first satellite successfully launched," said Ali Ahmed Al-Kuwari, CEO of Es'hailSat. "I would like to thank all of our colleagues who have worked together to make this satellite a success."
The satellite will provide service from 25.5 degrees East longitude and is designed to provide service for 15 years or more.