IDC's Tiernan products will be used by the Vietnam Telecom International (VTI) DSNG project for the upgrading and expansion of DSNG, which will be used for Asian Indoor Games in the fall of 2009. The advanced, compact DSNG allows simultaneous HD & SD transmission while having lighter weight and less equipment. The win resulted from a well designed solution with strategic planning from Tiernan and strong local presence and technical competence of OSB. The project involves several parts of the DSNG such as high power amplifiers, encoders and decoder.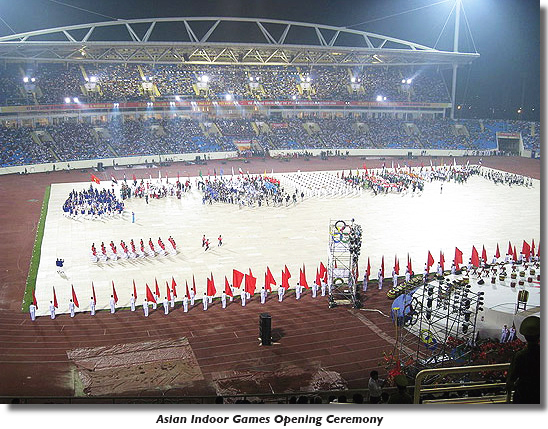 VTI
's subsidiary
ITC-1
needed to upgrade and expand their DSNG for the
Asian Indoor Games 2009
. "The biggest challenge of the project was to provide a flexible system that would allow VTI to serve different broadcast customers that may be using different format / technologies for their transmissions. This requirement was key in VTI's decision to look for a compact solution that would provide maximum flexibility for a variety of transmission needs such as MPEG2, MPEG4, SD, HD, DVB-S, DVB-S2…" said
Christopher Hu
, IDC's Regional Sales Manager.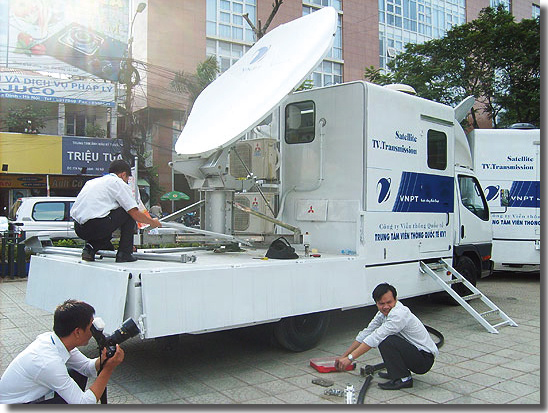 With the solution, ITC-1 will be able to provide MPEG2 HD + MPEG2 SD simultaneously, or MPEG4 HD + MPEG2 SD simultaneously, using an extremely compact DSNG setup. The compact DSNG allows VTI to provide a DSNG that is smaller in size, lighter, and able to support HD and SD video contributions. The HD and SD videos can be transmitted singularly or simultaneously, thanks to the built-in multiplexer. Both HD and SD programs can be from the identical or two different video sources. The built-in video confidence monitor allows the operator to monitor the video quality without the requirement of an extra TV monitor.
The Asian Indoor Games were held in Vietnam from October 30th through November 8th with more than 40 nations participating in 242 events in 26 Sports. Both Tiernan and OSB sent engineers who completed the installations and equipment testing to ensure the system was in top notch condition and ready for the opening ceremony.
"We are pleased that ITC-1 selected Tiernan solution from International Datacasting for their DSNG upgrading and expansion," said
Ron Clifton
, IDC President and CEO.
"It has been a great pleasure to work with Tiernan in designing the solution for this project. The technical knowhow and flexible product range are important resources to our engineering design team," said
Nguyen Hong Son
, President and CEO of OSB.