There's no doubt that the telecommunications industry is evolving at a blistering pace, thanks to our insatiable thirst for connectivity no matter where we are located.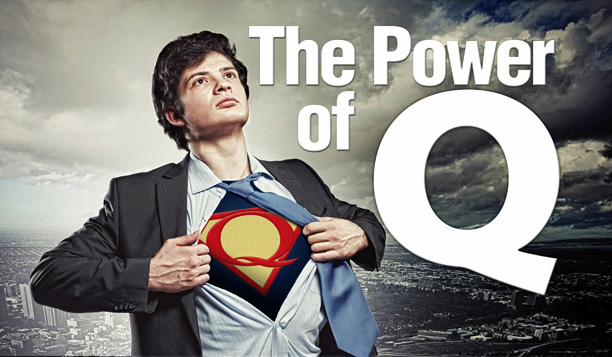 It would seem that the portion of our planet not illuminated by some form of broadband service is shrinking faster than the polar ice caps. The introduction of new services being delivered via MEO and HTS satellites alone brings the promise of access from virtually any point on land, at sea or in the air. In much the same way that Twinkies and Bon Bons begat Spandex, the fierce demand for high-bandwidth, global connectivity is driving the need for new products and features that operators can use to provide these services in the most cost-efficient way.
However, even as the latest products are released, innovators are hard at work developing the next set of features that promise to push the envelope even further in terms of throughput and efficiency, often rendering the previous models obsolete before the ink is dry on the purchase order. The result is the loss of an opportunity to wring another pint of profit from their network by employing the latest technology breakthroughs—at least until their next capx budget is approved (which, for some, is synchronized with the passing of Halley's Comet).
When it comes to communications via satellite, this aphorism is particularly applicable to a satellite modem—the device that largely determines the maximum data transmission-rate, as well as the amount of satellite bandwidth required to carry it. Over the years, the introduction and refinement of modem features that include high-order modulation schemes, sharp roll-off filtering, low-latency codes, IP compression and sophisticated carrier-cancellation techniques, has presented service-providers with the ability to pack more bits-per-hertz than anyone could have imagined just a few years back. But that provides little solace for those who built their networks around products that were fixed on the evolution timeline—products that aren't sufficiently flexible to accept significant technology upgrades as they become available.
Wouldn't it be great if someone were to develop a software-defined modem platform that was powerful enough and that had sufficient onboard capacity to accommodate tomorrow's features by way of a simple USB-upload? A modem that could be purchased as a low-cost, modestly-featured product with a virtually unlimited growth potential—that could evolve along with the network by accepting new, high-end features along the way—without the need for the replacement of hardware?
Introducing Q-FLEX
The modem-design team at Teledyne Paradise Datacom has maintained a focus on operational-flexibility since the release of the Evolution modem in 2005.
"By addressing virtually all satellite modem applications with a single hardware platform, our modems have provided great value to our customers around the world by minimizing the degree to which market and technology changes have impacted their operations," said Colin Mackay, Vice President of Engineering. "Our new Q-Flex satellite modem is our first truly software-defined modem running on a new universal hardware platform. Our design goal was to make it capable of doing whatever you want it to do—now and in the future. It combines great performance, flexibility, simplicity and value."
John Restivo, General Manager of Teledyne Paradise Datacom, said, "Q-Flex is much more than a mere refresh of our legacy platform. Q-Flex is a ground-up design that incorporates not only our current features, but many new ones as well. For example, we've developed an optimized spectral roll-off feature that can provide up to 20 percent bandwidth savings. When combined with other bandwidth-saving features such as Paired Carrier and FastLink-LDPC, Q-Flex provides an excellent value proposition for customers who want to squeeze everything they can from the transponder. In addition, we've figured out how to implement them in a cost-effective way that should give us a considerable advantage over our competition."
The Q-Flex datasheet contains a most impressive list of specifications. However, you have to look under the hood to obtain the full benefit of what Q-Flex offers beyond convention. By using the latest chips available, Paradise has been able to reduce the total FPGA count from the previous platform by half, while increasing the number of functions that can be performed directly on the motherboard. The lower parts-count means less current draw and consequently—less heat.
The new, main-processor is 10 times more powerful, so it can easily power the new Internet Protocol (IP) engine without need of a separate daughter-card and dedicated processor. The upgrade was necessary to accommodate all of the enhanced IP features available on the Q-Flex platform, such as fully-provisioned IP Quality of Service (QoS) and the ability to process 150,000 IP packets per second.
In addition to all of this, Q-Flex contains a complete set of embedded network diagnostics tools that includes a wide-band spectrum monitor with peak-hold, a Bit Error-Rate Tester with Fireberd-emulation, constellation oscilloscope to 32APSK, IP Packet-throughput monitor and an interfering-signal detector—any of which can be employed while carrying live traffic. The reduced need for external test instruments will go a long way towards capital savings.
The number of terrestrial interfaces that the modem can accommodate simultaneously has been doubled and USB ports have been added to the front and rear panels to make software upgrades and configuration transfers ultra-convenient.
The real beauty of Q-Flex is that, regarding price, Q-Flex can go head-to-head with low-end, less-featured modems that have little room for upgrade. A base-configured Q-Flex can be field-upgraded all the way up to its high-end configuration, so the unit can grow with the network and eliminate the need for modem change-outs in the future. And since both IF and L-band interfaces are available in a single unit, sparing is greatly simplified.
As the world is moving more and more towards IP as the transmission protocol of choice, it is only fitting that Q-Flex is equipped with the most powerful suite of IP features available today.
Mr. Mackay said, "The challenge for IP-over-satellite is that the IP world is changing rapidly, with a relatively small number of traditional core IP protocols now being supplanted by a much larger number of application-specific protocols such as those used in 4G communications.
"These new protocols don't always perform well over satellite without careful handling. IP bandwidth optimization features such as compression and Adaptive Coding and Modulation (ACM) are very important. However, great features in themselves don't guarantee a great quality of service. For that reason we have focused strongly on tightly integrating all of our IP features with powerful traffic management tools that help users deliver, and prove they deliver, the quality of service specified in their Service Level Agreements (SLAs)."
In fact, Paradise has taken things a step further with the introduction of XStream IP™, a new approach to handling IP that was developed specifically for inclusion in both Q-Flex and its half-size cousin—Q-Lite. XStream IP™ is a collection of satellite-friendly, highly-efficient, IP bandwidth-optimization and traffic-management tools.
"It represents a break from the past. IP has moved on and so have we. Paradise has evolved a different approach because IP-over-satellite was getting way too difficult and wasn't delivering the quality of services users expect," added Mr. Mackay.
For some customers, simple 'point-to-point' links are not enough to provide sufficient connectivity. For users that require a higher level of management, the product development teams at Paradise and CodeMettle have joined forces to develop a state-of-the-art network management platform—Q-NET™.
Q-NET™ is an innovative and scalable Multiple-Channel-Per-Carrier (MCPC) Demand-Assigned-Multiple-Access (DAMA) satellite network management system whereby satellite resources are allocated 'on-demand' from a centrally-managed pool that is shared amongst all users in the network. MCPC architecture ensures that bandwidth-contention is managed with minimal overhead, resulting in high bandwidth efficiency. All network topologies including point-to-point, point-to-multipoint, STAR, mesh and hybrid variants are supported.
Dynamic bandwidth management is provided via flexible, automated carrier switching that supports a wide variety of bandwidth sharing policies. Thanks to the set of powerful diagnostics tools embedded in the Q-FLEX modem, system monitoring and link diagnostics at the network-level are second to none, including the collection of performance data for both real-time and historical analysis.
A reversionary control system for the Q-NET™ Central Server, along with customizable levels of support, helps ensure the highest level of system availability. Advanced internal IP features including encryption, acceleration, compression, ACM and traffic shaping allow efficient utilization of bandwidth while simultaneously providing the highest QoS for each traffic stream on an individual packet-basis.
If there ever was a "one size fits all" modem, Q-Flex is it. Depending on how it's purchased, what it can't do out of the box—it can do with a simple flash-upgrade of additional features, including higher data-rates, carrier-cancellation, higher modulation and FEC schemes and anything else Q-Flex can accomplish in its "flagship" configuration.
This future-proofed design ensures that your capital investment is fully protected by allowing enough headroom for functionality upgrades throughout a projected lifetime of 10+ years.
For additional information regarding Teledyne Paradise Datacom, and the Q-Flex Modem, please access the company's infopage at:

http://www.paradisedata.com/index.php/introducing-q-flex/
About the author
Tony Radford currently holds the position of Vice President of Sales and Marketing for Teledyne Microwave Solutions, which is comprised of seven Teledyne Technologies business units. Mr. Radford's tenure in the Satellite Communications Industry spans more than 30 years and his book—Satcom Guide for the Technically Challenged—is used by companies around the world as a primer for new entrants into the world of SATCOM.