U.C. Berkeley—Fire Finder
As firefighters emerge from another record wildfire season in the Western United States, University of California, Berkeley, scientists say it's time to give them a 21st century tool: a fire-spotting satellite.
Such a satellite could view the Western states almost continuously, snapping pictures of the ground every few seconds in search of hot spots that could be newly ignited wildfires. Firefighting resources could then be directed to these spots in hopes of preventing the fires from growing out of control and threatening lives and property.
The UC Berkeley scientists have designed such a satellite using state-of-the-art sensors, written analysis software to minimize false alarms, and even given it a name -- the Fire Urgency Estimator in Geosynchronous Orbit (FUEGO). They're hopeful it can be built for several hundred million dollars, either by government or private entities.
"If we had information on the location of fires when they were smaller, then we could take appropriate actions quicker and more easily, including preparing for evacuation," said fire expert Scott Stephens, a UC Berkeley associate professor of environmental science, policy and management. "Wildfires would be smaller in scale if you could detect them before they got too big, like less than an acre."
Stephens, physicist Carl Pennypacker, remote sensing expert Maggi Kelly and their colleagues describe the satellite in an article published online Oct. 17 by the journal Remote Sensing.
"With a satellite like this, we will have a good chance of seeing something from orbit before it becomes an Oakland fire," said Pennypacker, a research associate at UC Berkeley's Space Sciences Laboratory and scientist at Lawrence Berkeley National Laboratory, referring to the devastating 1991 fire that destroyed more than 3,000 homes in Berkeley and Oakland. "It could pay for itself in one firefighting season."
With global warming, Stephens said, wildfires are expected to become more frequent and more extensive.
This year alone, California's firefighting arm, CAL FIRE, has responded to over 6,000 wildfires, 1,600 more than average, according to tweets by the department's information officer Daniel Berlant.
Wildfire-prone areas stretching from Spain to Russia could also benefit from their own dedicated satellites.
Fire detection today is much like it was 200 years ago, Stephens said, relying primarily on spotters in fire towers or on the ground and on reports from members of the public.
This information is augmented by aerial reconnaissance and lightning detectors that steer firefighters to ground strikes, which are one of the most common wildfire sparks.
"Even today, most fires are detected, in some way or another, by people," he said. "Even the Rim Fire near Yosemite National Park this past summer was detected by someone who saw a smoke column."
But satellite technology, remote sensing and computing have advanced to the stage where it's now possible to orbit a geostationary satellite that can reliably distinguish small, but spreading, wildfires with few false alarms.
Pennypacker estimates that the satellite, which could be built and operated by the federal government, like the Geostationary Operational Environmental Satellite (GOES); as a partnership between government and the private sector, like the Landsat satellite program; or by a private company alone, would cost several hundred million dollars—a fraction of the nation's $2.5 billion yearly firefighting budget.
The idea of a fire detection satellite has been floated before, but until recently, detectors have been prohibitively expensive, and the difficulty of discriminating a small burning area from other bright hotspots, such as sunlight glinting off a mirror or windshield, made the likelihood of false alarms high.
Today, computers are faster, detectors cheaper and more sensitive, and analysis software far more advanced, making false alarms much less likely, according to researchers.
"Simply put, we believe we have shown that this kind of rapid, sensitive fire detection of areas bigger than 10 feet on a side is probably feasible from space, and we have evidence that the false alarm rate will not be crazy," said Pennypacker, who has designed sensitive satellite-borne detectors for 40 years. "Our work requires further testing, which we are eager to do."
The approach is similar to what Pennypacker and colleague Saul Perlmutter used 20 years ago to search for exploding stars to study the expansion of the universe.
In that case, they created an automated system to compare consecutive images of the night sky to look for new points of light that could be supernovas. Perlmutter, UC Berkeley professor of physics, shared the 2010 Nobel Prize in Physics for this work, which proved that the expansion of the universe is accelerating.
"In concept, this is a simple system: a telephoto camera, an infrared filter and a recording device. We are just looking for something bright compared to the surroundings or changing over time," Kelly said. "Then, we do these rapid calculations to determine if one image is different from the next."
Pennypacker and graduate student Marek K. Jakubowski developed a computer analysis technique, or algorithm, to detect these differences in space and time and to distinguish them from bright lights that might look like fires.
This involves several billion calculations per second on images taken every few seconds, covering the entire West every few minutes. The new paper reports on tests of this algorithm using existing imagery from real fires, but the team hopes to get funding to test the system on a fire that is starting, such as a prescribed burn.
"The point is, satellites like Landsat and GOES provide great information after a fire starts; they can focus and monitor a fire by looking at smoke plumes, fire spread, hot spots at the edges, etc.," Kelly said. "FUEGO is designed for early detection of smaller fires. Right now, we lose a lot of time because fires are already big by the time we see them."
Editor's note: This story is based on materials provided by University of California—Berkeley. The original article was written by Robert Sanders.
Journal Reference:
1. Carlton Pennypacker, Marek Jakubowski, Maggi Kelly, Michael Lampton, Christopher Schmidt, Scott Stephens, Robert Tripp. FUEGO — Fire Urgency Estimator in Geosynchronous Orbit — A Proposed Early-Warning Fire Detection System. Remote Sensing, 2013; 5 (10): 5173 DOI: 10.3390/rs5105173
* * * * * * * * *
South Africa—En Route Is A TV Explosion
Of interest to companies involved in the SatBroadcasting™ arena should be that South Africa is on the brink of a broadcasting explosion, with recent -developments showing that the sector is not prepared to wait for the government's shambolic digital terrestrial television (DTT) migration, this according to City Press reports as posted by fin24 Reports (http://www.fin24.com/).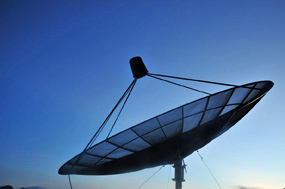 While the DTT process remains stalled by the conditional access debate and the appointment of new Communications Minister Yunus Carrim, e.tv parent company Sabido Investments and the public broadcaster have both made moves to launch new television services on satellite platforms instead.
Kagiso Media, which is also aiming to launch a satellite television service, has raised concerns that the delays in the -migration process have allowed MultiChoice a chance to further entrench its position of power in the -broadcasting sector.
It is, however, also seemingly leading to a surge in -competition in the satellite television market.
"What we are seeing is an -explosion of content offerings, which is part of the move to digital television platforms," said one industry insider.
Sabido is launching a new free-to-air satellite platform called Openview HD via subsidiary Platco Digital.
It will be partnering with -licensed broadcasters to carry channels on their behalf and Sabido has confirmed that e.tv will launch a number of channels on the platform.
Platco's Maxwell Nonge is promising "significantly -cheaper" carriage rates -compared with existing players in the sector – which basically comprise DStv and TopTV.
Platco has also confirmed that it is in discussions with the public broadcaster about carrying some of their channels.
The free services will cost consumers only the R1,900 for the decoder, satellite dish and installation. They will get access to between 12 and 20 channels for no additional monthly costs.
"Openview HD will not be -engaging in any -licensable activities on its own behalf as it merely provides technical platform services to licensed free-to-air broadcasters on the basis of existing licenses," said Nonge.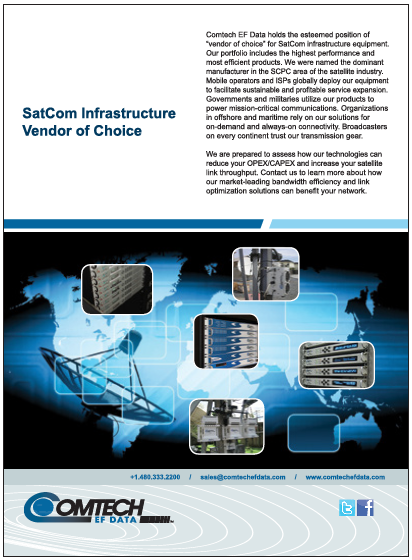 Nonge says details of the specific channels will be released closer to launch time in October this year.
The plan has generated a lot of curiosity among industry players City Press earlier spoke to on condition of anonymity.
Some argued that the move by Sabido could be interpreted as a vote of no confidence in the migration's process, although -Sabido Investments head of corporate affairs Vasili Vass said the company was fully committed to the migration.
"Openview HD should be seen as another platform to strengthen free-to-air broadcasters," said Vass.
Vass pointed out that the United Kingdom, Ghana, New Zealand and Germany all had free-to-air satellite platforms operating alongside DTT platforms.
Meanwhile, the dominant satellite platform, DStv, is also attracting new local channels in lieu of the migration.
The SABC launched its -24-hour news channel this week on -MultiChoice's DStv bouquet—a move heavily criticized by the DA, SABC union bosses and the Save Our SABC -coalition.
The coalition's coordinator, Carol Mohlala, is reported to have said: "What message are they giving about DTT? Are they trying to tell us DTT won't work? Why couldn't they wait?"
Mohlala said that when migration was up and running, the public broadcaster would have 15 extra channels and it was not clear what they were going to do to fill them with.
Broadcast, Electronic, Media & Allied Workers' Union president Hannes du Buisson said the move was "morally wrong" because the public broadcaster was using public money to broadcast a service to an elite audience.
The Mail & Guardian reported that MultiChoice Africa would pay the public broadcaster a fee of R553m over five years.
The public broadcaster's new 24-hour news channel promises to feature news in all 11 official South African languages, syndicated news programs and repurposed SABC news programs from its existing three channels, including -Morning Live.
The channel will also become available on the migration, when the long-delayed switchover to -digital broadcasting in South -Africa begins.
One industry insider argued that getting the SABC channels on the DStv bouquet was good "political capital" for MultiChoice.
The controversial Gupta family is reportedly also set to launch a 24-hour news channel on the pay channel.
The channel is being launched under the umbrella of Infinity Media, a partnership between the main Gupta family vehicle, Oakbay Investments, with a 35 percent stake, Indian satellite giant -Zee-TV (35 percent) and an unknown black-empowerment partner with 30 percent.
The channel known as Africa News Network 7 has started hiring staff, including presenters, anchors, reporters and producers.
The channel has said it will launch late this year.
There were five new applicants to Icasa for a new round of satellite television broadcasting licenses recently.
Kagiso Media, which owns East Coast Radio, Jacaranda Radio, Urban Brew Studios and educational publishers Juta, plans to launch Kagiso TV if granted a license.
Kagiso TV will be a satellite television bouquet that will retail at about R240 per month—with lower-priced options.
The target audience is LSM 5-7—with a potential audience of 3.5 million to 6.5 million households.
Kagiso have set themselves a target of 1?million subscribers by the sixth year of operation—the point at which it will break even.
Set up by the Bakgatla-Ba-Kgafela tribe in North West, Siyaya wants to offer a satellite bouquet for R70 per month.
Soccer will be one of Siyaya's main draw cards, with plans to show club football from South Africa and the continent.
Other content partners include Showtime, National Geographic, Zula, Warner Brothers, Fox and Sony Entertainment.
Their target market is consumers above 30 years old who earn between R4,000 and R10,000 a month— a market that Siyaya estimates has about 1 million potential viewers.
Siyaya plans to break even in their fourth year of operations, but will need 300 000 viewers by then to do so.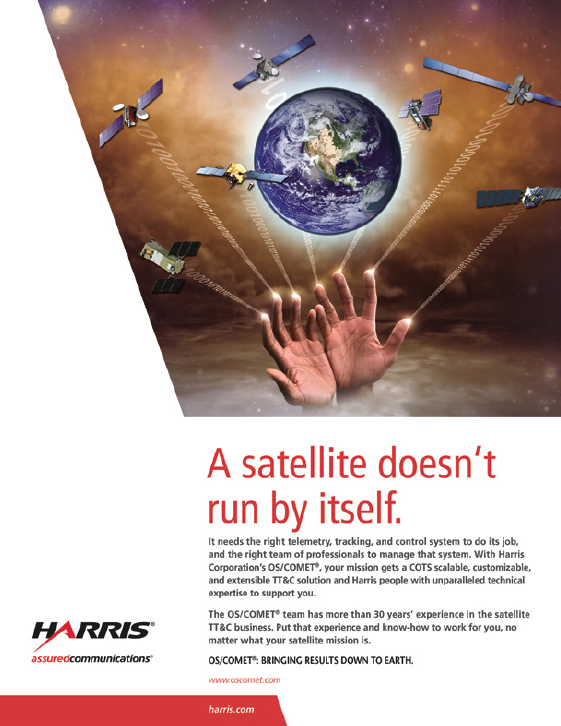 Former SABC manager Thandi Ramathesele is the CEO of Siyaya, former Post Office chairperson Vuyo Mahlati is the chair of the board and Bakgatla-Ba-Kgafela's Kgosi Nyalala Pilane is deputy chair.
Cape Town-based Close-T plan to launch a satellite television bouquet for South Africa's gay, lesbian and transgender community.
Besides specific content for this community, they will also offer travel and fashion television shows, and --art house and foreign-language films.
Its content partners thus far are Out TV Group, Logo TV and the Out in Africa Film Festival.
Close-T estimates that it has a potential market of 6 million South Africans.
Mindset Media Enterprises is the commercial arm of the Mindset Network, which specializes in education and health content.
They currently produce television shows for MultiChoice's DStv platform, On Digital Media's Top TV platform and Sentech's Vivid platform.
Mindset wants to launch channels full of similar content.
Classic FM founder Hylton Appelbaum is a director of Mindset Media Enterprises.
Mobile TV is owned by publisher and journalist Mothobi Mutloatse and black business support body Nafcoc.
Talking about the technology that will drive his broadcasting business, Mutloatse said: "It will be interactive, touch screen, and have downloads and Internet."
* * * * * * * * *
Cambridge Consultants—Saving Species
Product development firm Cambridge Consultants is helping conservationists at the Zoological Society of London (ZSL)—in partnership with the Kenya Wildlife Service (KWS)—protect some of the world's most rare and endangered species.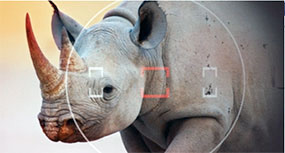 As part of the Instant Wild project, new satellite-connected and motion-triggered cameras are beaming near-real-time images of animals from the remotest areas of Africa.
A mobile app allows users anywhere in the world to view the photos and immediately identify the animals by cross-checking with the field guide provided in the app.
At the same time, the system provides early warning of illegal poaching activity, as well as evidence for prosecutions.
Patrick Omondi, deputy director of wildlife conservation at KWS, said: "This technology will enable us to make a significant breakthrough in our day-to-day work with endangered species. We manage around eight percent of the total land mass of Kenya—and these cameras will be critical in helping us monitor the wellbeing of rare animals and ensure their habitats remain protected from poachers. Through our work with ZSL and Cambridge Consultants, we want to help raise awareness of vulnerable species and the risks they face every day."
The system harnesses the capabilities of a range of technologies, including the versatile Raspberry Pi micro-computer. The cameras can run on a single battery, and they use LED flash lighting to work at night as well as during the day. The captured images are sent back over the Iridium satellite communication network – 66 low earth orbit satellites that represent the only commercial satellite system with full coverage of the globe.
"One of our aims is to stop the killing of animals on a daily basis by poachers," said Professor Jonathan Baillie, director of conservation programs at ZSL. "In the last 18 months alone, more than 1,000 rhinos in Africa have been killed as a result of soaring demand for rhino horn products. We need to stop the poachers now before it's too late.
"We are installing cameras in Kenya's Tsavo National Park to create a safety net of eyes and ears to protect threatened wildlife—and contribute to the efforts of cutting poaching there significantly in the next two years."
Richard Traherne, head of wireless at Cambridge Consultants, said, "The challenge was to create a remote monitoring system that was robust enough to withstand extreme weather conditions and animal attacks, and could be easily hidden in any surroundings—all within the available budget. The vital importance of the conservation project gave us a valuable incentive to come up with an innovative new system that could help ZSL in its mission."
Once the system has been installed in Kenya, there are plans to extend it to cover locations such as Indonesia, Sri Lanka, the Himalayas and the South Pole.
Additional insights...
• One rhino is killed every 11 hours in Africa due to the demand for products made from rhino horns. There are just 539 wild rhinos today, compared with the 20,000 that existed in 1969
• Funding for the Instant Wild program has included donations via the Royal Wedding Charitable Gift Fund of the Duke and Duchess of Cambridge
• The Instant Wild project won a £500,000 Global Impact Award from Google earlier this year
• ZSL runs conservation program in more than 50 countries, as well as London and Whipsnade zoos
* * * * * * * * *
MILCOM'13—Upcoming In San Diego
Did you know that if you are a member of the military, a student, or a government employee, conference registration for this event is free?

MILCOM'13 will run from November 18th through the 20th at the San Diego Convention Center, located at 111 West Harbor Dive.
Registration is open for this important conference—start planning your MILCOM experience now! Here are the top six reasons for attending MILCOM'13.
Hear from the senior military, government and industry leadership and get your questions answered—confirmed speakers include:
• Lt. Gen. John Toolan, Jr., USMC, Commanding General, I Marine Expeditionary Force
• Dr. Irwin Jacobs, Founding Chairman and CEO Emeritus, Qualcomm
• Larry Payne, Vice President—US Federal, Cisco Systems
Earn Continuing Education Units (CEUs) and maintain your DoD 8570.01-M credentials
Technical program with 300 papers, 25 plenary panels and technical panels, and 16 tutorials focusing on:
• Waveforms and Signal Processing
• Networking Protocols and Performance
• Cyber Security and Trusted Computing
• System Perspectives
• Services and Applications
• Selected Topics in Communications
• International Perspectives on Communications
Dialogue with the experts in panel sessions:
• Communications Requirements for War-fighters in the 21st Century
• Warfighter Experience with Military & Commercial Communications
• Protected SATCOM Services and Joint Arial Layer Networking
• Innovation and Opportunities to Leverage Emerging Technologies
• Cyber Security and Survivability
See and touch the best and newest equipment and technologies industry has to offer as well as engage and network with speakers, panelists, industry representatives, and other attendees.
Registration and additional information at http://www.milcom.org/