The changes in the 2009 SATCOM market, while extensive, were also typical for a well-established industry. The mobile satellite services market experienced overall growth during the economic downturn. We also saw market consolidation that will have continuing implications for services and channel strategy. For Vizada, this is not new. Our company has prevailed over the last 30 years and demonstrated its ability to remain resilient during these evolutionary cycles that separate the leaders from the followers.
Today, Vizada enjoys a unique position as the only major independent provider with a multi-satellite network operator (SNO) and indirect sales strategy. Vizada distributes the services of all major MSS SNOs, including Inmarsat, Iridium and Thuraya enabling more choices in satellite communications than any other provider.
In a show of confidence, service providers have selected to increase business with Vizada. We recently won the top industry award from Inmarsat for the greatest overall revenue growth in 2009. Our market share has increased across all verticals — aeronautical, land and maritime — with aeronautical and leasing services to the U.S. government being key drivers for the Americas market. Vizada also remains the premier provider of on-demand MSS services for all three major mobile satellite network operators and service categories: Inmarsat 3G and 4G on-demand services, IP broadband, and handheld.
With an increased commitment to helping service providers grow and exceed their business objectives, Vizada is actively investing in its channel programs. This past year we introduced a new training program, the Vizada Solutions™ Certification Program to give our service providers the business and technical knowledge they need to successfully sell, support, and promote our value-added solutions. Fully certified partners from the Americas and EMEA were recently acknowledged at a channel event in Berlin. The program has received high marks from participants and openings for coming programs are filling fast. The company is also focused on innovation, expanding our solutions portfolio to provide customers with the increasingly robust SATCOM capabilities they require. We've rolled out a succession of notable products and service enhancements, including:
Vizada Solutions™ Portfolio
Enhancements to The Source, our web-based business management tool enabling BGAN and FleetBroadband users, to enroll in Vizada Solutions at the point of activation, giving them more SATCOM capability while building value with each new subscription. Additionally, service providers can save time by batch activating BGAN and Thuraya terminals.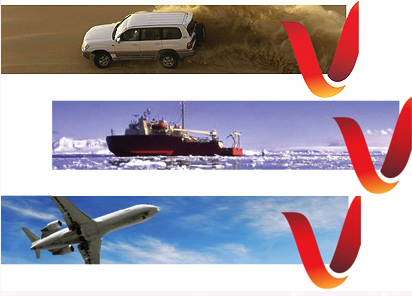 There are also new SkyFile capabilities: SkyFile Weather provides multi-lingual, professional weather information. SkyFile Mail gives greater flexibility to Inmarsat, Iridium, and Thuraya service users.
Base Connectivity Services
High speed base connectivity solutions from all three SNOs, including: Inmarsat BGAN Extreme, ThurayaIP for land users (i.e., media, and government), Iridium OpenPort® and Inmarsat FleetBroadband 150 for smaller commercial and leisure vessels and Inmarsat SwiftBroadband for business jet and government aeronautical users.
In addition to these investments, Vizada continues to build out its infrastructure to ensure reliable communications worldwide. This year, Vizada's network of BGAN PoPs was expanded to include Hong Kong, enabling customers throughout Asia to locally terminate broadband mobile satellite data traffic reducing traffic transmission distances and times. We can securely deliver broadband IP traffic for media, defense or corporate organizations with guaranteed bandwidth to any place on the continent. Our diverse and resilient network offers unmatched, centralized control over business operations via The Source.
Vizada's success over the past year has been the result of tremendous effort on the part of our employees. Our strong, capable team continues to grow along with our customer base, solutions and services. To accommodate growth, Vizada Americas will start the New Year in a new corporate headquarters. This building will include state-of-the-art resources, like the Vizada Technology Center, and is specifically designed to better serve the needs of our customers, partners and valued employees.
The past year was a strong one for Vizada, and the company looks forward to building on this momentum in the year to come.