Gerhard Bethscheider has more than 30 years of experience in the domain of Satellite and Ground Segment Engineering. His experience extends to the fields of Research and Development, System Engineering and Management. He joined SES in 1990 as Manager of the "Earth Station Engineering" section. Since January 2008, Gerhard has held the role of Managing Director of SES Techcom Services, which commercializes satellite solutions and services to an international customer base.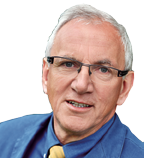 SatMagazine (SM)
Good day, Mr. Bethscheider, and thanks for taking the time to chat with SatMagazine. Would you please explain how you became involved in the communications market segment and then how you decided to focus in on the SATCOM side of this huge industry?
Gerhard Bethscheider
When I was a young boy, I received a shortwave receiver as a birthday present and was fascinated by how I was able to listen to all these radio programs from around the globe. I was driven to understand the technology behind this magic and started to repair old radio receivers and television sets. From there, I chose to study electronics, which I completed with an engineering degree in communications.
The APOLLO program—especially Armstrong's moon landing—was another exciting event which strongly influenced my professional interests. I started my career as a microwave engineer at Dornier System GmbH, a German company which traditionally builds airplanes and had successfully started to develop innovative scientific satellite solutions. Here, the development of miscellaneous ground infrastructure for SATCOM applications was among my responsibilities.
On December 10, 1988, SES launched its first satellite ASTRA 1A, changing the European SATCOM landscape and making "Television sans frontiere" a reality. The launch marked the start of SES' transformation from a start-up organization to the SATCOM market leader it is today. After the fall of the Berlin Wall in 1990, I joined SES, where I supported the technical SATCOM development of SES which today has more than 50 satellites in orbit.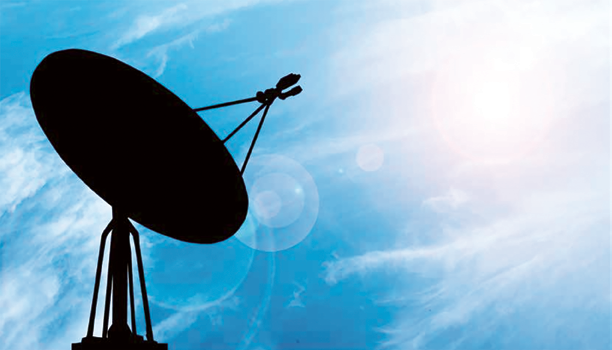 SM
One of your earliest projects involved a subsystem for ERS1, the first Earth Remote Sensing Satellite. What was involved for this project and what was your role?
Gerhard Bethscheider
The European Remote Sensing satellite ERS1 was launched in July 1991 and was Europe's first environmental monitoring satellite with a C-band Synthetic Aperture Radar System and included other scientific measurement subsystems, such as a radar altimeter and radar interferometer, which allowed wind and wave, sea level and surface temperature measurements.
This very successful satellite—developed by Dornier System GmbH as the European Space Agency's (ESA) prime contractor—pioneered ESA's vision of today's operational Sentinel satellites for the Global Monitoring for Environment and Security (GMES).
During this satellite program, which was developed over five years, I project managed the on-board Satellite Data Transmission System. During each satellite pass, on-board scientific data was formatted, modulated and transmitted to dedicated satellite ground stations where it was then processed. This role included coordinating and managing the development activities of an international expert team.
SM
At the start of this year, SES Techcom Services merged with SES Broadband Services. How is the integration going and what impact will this merger have on your firm's products and services?
Gerhard Bethscheider
Integrating SES Techcom Services and SES Broadband Services aimed to create synergies and increase our capabilities to develop new products and services faster and more efficiently. The integration increased our critical mass and created economy of scale and scope effects which will augment our competitiveness in the SATCOM market.
The new SES Techcom Services structure will also allow us to better support new SES strategies and better serve its vertical markets, namely Video, Data, Government & Institution (G&I) and Mobility. Within these areas, we are working to identify new products, services and global SATCOM solutions, including ones based on High Throughput Satellites (HTS).
Following the integration, we already have promising new products and services in the pipeline and under development. In Germany, we are deploying our new Wi-Fi-based Astra Connect Sub-Distribution Network (SDN) solution—an efficient technology which will fill the digital gap in underserved regions in Europe, the Middle East and Africa—while in the UK the same technology is being piloted as part of a Government-funded initiative. In the future we hope to implement the product in other international markets. Indeed, integrating the core competencies of both organizations was an obvious decision and the fact we have completed the integration in less than six months speaks for itself.
SM
What is the scope of your responsibilities in your new position as Managing Director of SES Techcom Services?
Gerhard Bethscheider
With the first phase of our new venture successfully completed, the management team will now prioritize commercializing our solutions and positioning the company as a provider of innovative, state-of-the-art SATCOM products and services.
We plan to grow the existing Astra Connect platform business, which provides broadband Internet via satellite, and remain committed to developing the G&I part of our business, where we see the highest growth potential for our organization.
New platform solutions which will leverage our experience from emergency.lu and SATMED are also in the pipeline. Additionally, we will engage in upcoming ESA activities and support the future growth of Redu Space Services (RSS). This is our joint company with QinetiQ which operates ESA's teleport in Redu, Belgium under a long-term management and operation agreement. In addition, we are involved in the current Galileo program phase and committed to playing an even more important role in the future.
In these plans, I will lead the SES Techcom Services team and work with SES to ensure we have the resources and support to take up these fantastic opportunities which will help grow our organization. It will be my role to ensure we have the right blend of skilled and talented people in our teams and that we build and maintain distinct capabilities to reinforce our position as a SATCOM industry leader.
SM
What is SES Techcom Services relationship to SES Platform Services? What does the latter SES subsidiary provide as opposed to your company's offerings?
Gerhard Bethscheider
Together with SES Platform Services and HD+, we represent the SES service cluster which generates substantial revenue for the SES group and which will increasingly contribute to the top line in the near and long-term future. All SES service companies share the same go-to-market mindset and have developed the same service culture required to be successful in today's highly competitive SATCOM market.
SES Platform Services plays an important role in SES' Video business and together we jointly define and develop ground solutions from play-out facilities over transportable or temporary uplink solutions to fixed uplink stations and complete satellite teleports. We have also built such infrastructures at several locations in Europe, Africa and the Middle East, supporting SES customers using the SES space segment.
SM
An area of increased focus for SatMagazine is in what we call the SatHealth™ arena. Would you please tell us about SATMED, what this program offers, and why SATMED is unique?
Gerhard Bethscheider
When using Health IT applications, four major barriers currently exist in emerging countries and resource-poor areas: The cost of secure data management and purchasing and maintaining software, low user-friendliness, poor interoperability between IT solutions and limited availability in remote areas. In these remote areas, where there is often a lack of trained health professionals, simplicity and ease of use is of paramount importance.
Multiple applications with different data formats are also coming to the market, leading to a lack of interoperability. This lack of standards, and more importantly shared standards, presents problems for doctors wishing to access shared medical records and data for patient care across multiple applications.
SATMED uses satellite Internet connectivity and cloud technology to address these fundamental issues. As a multilayer e-health platform, which is already making significant strides in medical advancement in developing nations, such as Sierra Leone, SATMED provides medical professionals with vital applications and tools for day-to-day tasks. It is supported by Luxembourg's government, includes input from health professionals and forms part of the disaster recovery platform emergency.lu, which was developed with our partners in Luxembourg to provide worldwide coverage and humanitarian aid in times of need. By integrating multiple applications into one platform, it shares and transmits information quickly and easily, bringing significant advances to healthcare professionals, including doctors, nurses, health managers, health IT personnel and epidemiologists.
In addition, SATMED can record and analyze individual patient data, including medical images, and document disease in public health, while its integrated e-learning tools can be used to train medical students, physicians, nurses and health workers.
Earlier this year, SATMED was deployed in West Africa, to help improve childbirth conditions at Benin Maternity Hospital. Training delivered online across Africa will also enable trainee midwives' and health workers' performances to be monitored and evaluated.
Building on this experience, we also plan to launch a standardized satellite-based disaster recovery solution which will further support the first aid and rescue activities of non-governmental and institutional organizations.
SM
You're currently working with UK ISP Satellite Internet to provide Internet via a single satellite to an entire community in Luxborough village, in Somerset, as part of a Government pilot looking at technologies to connect the country's final five percent. Would you please tell the readers about this program?
Gerhard Bethscheider
As more of the world moves online, there is growing pressure on Governments to ensure even the most rural locations are connected. In the UK, the Government and local authorities are investing £1.7 billion to improve broadband and mobile infrastructure and aim to provide superfast broadband to 95 percent of the UK by 2017.
While this is fairly straightforward in most urban areas and achievable through fiber installations, this is often not possible in the UK's most rural parts due to inaccessibility or low cost-effectiveness. With that in mind, in early 2014, the Government acknowledged other technologies must be considered if it was to achieve 100 percent connectivity. It announced its £10million Innovation Fund to explore ways to reach premises in the final five percent. Satellite Internet was selected as one of eight successful bidders last June—bringing satellite into the mix of potential technologies to connect the UK's final five percent for the first time.
Satellite Internet proposed an SDN and Wi-Fi head-end solution, based on the 'Astra Connect for Communities' model, to provide homes with Internet speeds of up to 25Mbps. The ISP has worked closely with Connecting Devon and Somerset (CDS) and a feasibility study and community engagement was carried out towards the end of 2014, ahead of the first villages to benefit from the pilot been announced.
Fast-forward to 2015, and the first headend is now up and running in Luxborough, Somerset. Overseen by engineers from SES Techcom Services and Satellite Internet, the headend was fitted and successfully configured on Friday, January 23, with around 109 homes now in the service area. Two more installations are due to take place in Simonsbath and Somerset later this year.
SM
Can we expect to see similar projects in the future? If so, where might we note such projects being initiated?
Gerhard Bethscheider
Similar projects can only happen in countries with Government-funded schemes which allow alternative technologies, like satellite, to compete. Normally, these funding schemes come after attempts to connect areas with terrestrial technologies. Broadband programs need to be very advanced and countries highly developed.
What we are doing in the UK with 'Astra Connect for Communities' is an example of this. Since this pilot and the installation of the solution in Germany, there has been growing interest in 'Astra Connect for Communities' and a lot of positive feedback from customers. As the broadband connection is usually supplied to end-users via Wi-Fi and one or two headends would be enough to cover a whole village in most situations, the product could, in principle, be commercialized to any rural area without high-speed connectivity, although this does depend on the geographical location. In this way, it would complement local businesses by enabling various online services, for example, banking, education and shopping.
SM
One of SES Techcom Services' latest innovations is Passive Correlation Ranging (PaCoRa), a satellite tracking tool used for determining the orbit of an operational geostationary satellite. Can you tell us more about how this works, what applications the tool can be used for and why such a tool is needed?
Gerhard Bethscheider
PaCoRa (Passive Correlation Ranging) is a satellite tracking tool used for determining operational geostationary satellites' orbits. As well as being highly accurate and cost-effective, the solution does not need to transmit an uplink signal and can, therefore, be used on any operational geostationary satellite, irrespective of the operator or region.
The technology monitors a satellite's downlink signal through multiple ground stations within the satellite's footprint, determining the signal's Time Difference of Arrival (TDOA) for each station. Based on the geographical coordinates of these stations, PaCoRa uses the TDOAs to determine the satellite's position and predict its orbit.
Previous state-of-the-art tracking systems based on tone-ranging required active uplinks and large antennas, while prevalent solutions, such as dual tone-ranging or trilateration, require two or three uplinks. In comparison, PaCoRa only uses the downlink signal for its calculation and its position error signal is much lower than tone-ranging systems and expensive trilateration ranging systems.
Operators can use PaCoRa to provide tracking data of operational geostationary satellites, back-up other satellite tracking systems, cross-calibrate existing satellite tracking systems and ensure operational geostationary satellites are at a given slot. In addition the system offers regulatory support to national or international regulatory agencies, such as the Federal Communications Commission (FCC) or the International Telecommunication Union (ITU), and supports interference measurement/localization systems.
We developed PaCoRa to address the increasing need for highly accurate Orbit Determination (OD) which has come from the growing number of satellites in geostationary orbit. Consequently, some satellite operators now share orbital slots, while others, like SES, co-locate multiple satellites in one orbital position to provide more capacity and/or have in-orbit satellite redundancy. New satellite payload applications, such as remote sensing from geostationary orbit, also require highly accurate and cost-effective OD. Accurate data also reduces the danger of collision which is greater due to the density of satellites in geostationary orbit.
PaCoRa is capable of adding significant value for satellites operators co-locating satellites or sharing orbital positions with others. Governments and institutions, both civil and military, will also benefit, while the apparent plan in Europe to have a control center for preventing satellite collisions should also have a need for PaCoRa.
SM
Given your wealth of experience, what are your thoughts regarding the High Throughput Satellites (HTS) and their impact upon our industry?
Gerhard Bethscheider
HTS are certainly the talk of our industry these days; the global proliferation of devices and cloud-based applications, particularly video, means consumers and businesses want more data, cheaper data and data-delivery to every possible device. In essence, HTS are the industry's answer to meeting these demands—providing higher throughput and meeting expectations of more 'terrestrial-like' pricing.
Most operators today, including SES, have deployed or will deploy such satellites, so we will certainly see a surge in supply. Meanwhile, the order-of-magnitude increase in throughput and the reduction on cost-per-bit will 'unlock' new demands, helping to develop innovative new business models that were impossible with wide-beam technology just a few years ago. Aeronautical broadband is an excellent example of this effect but a range of different verticals will power this demand.
SES is well positioned for an HTS world. Our HTS strategy pre-dates may others, beginning with our investment in the path-breaking O3b system in 2008. We are now adding a new GEO-HTS layer with our upcoming SES-12, SES-14 and SES-15 payloads which represent the next phase of our strategy. Let's also not forget that, in this environment, there is still an important role for GEO-wide-beam capacity to fill. With our triple architecture, which combines GEO-wide-beam, GEO-HTS and O3b's one-of-a-kind low-latency, ultra-high throughput and global flexibility, SES is—and will remain—the only FSS operator capable of addressing every customer vertical.
SM
Will we see an even greater implementation of hosted payloads throughout the coming months? Is this the panacea needed by the Military/Agency/Government interests to help them reduce time to launch and implementation costs all have been requesting?
Gerhard Bethscheider
Using hosted payloads is an innovative means of accessing space at a lower cost than building, launching and operating satellites themselves and, to put simply, offers a faster and more cost-effective solution. SES already has three hosted payloads in orbit and extensive experience for such programs. These include two payloads for the European Commission, with SES hosting European Geostationary Navigation Overlay Service (EGNOS) navigation payloads, in an ongoing program and an infra-red sensor for the US Air Force. This was initially a one year test and was so successful the US Air Force extended it for a further two years.
With SES alone having seven launches planned over the next few years, hosted payloads are a great opportunity for Governments, institutions and others to take advantage of the conveyor belt of launches. Our US colleagues were also recently awarded two more hosted payloads, for NASA and the Federal Aviation Administration. This demonstrates the growing interest in hosted payloads and in getting fast affordable access to space which seems to be exactly what Governments and Military/Agencies require.
SM
What market segments does SES Techcom Services focus on and in which regions?
Gerhard Bethscheider
The SES business is built on four pillars: Video, Fixed Data, Mobility and Government. The main focus of SES Techcom Services is on Fixed Data, Mobility and Government markets, with a strong focus on the latter. As a reliable technology partner of SES customers, our business is global by nature and we are present in all regions served by SES satellites—including Antarctica.
SM
Looking forward, what do you anticipate as the next technological step forward for SATCOM?
Gerhard Bethscheider
I would like to mention two important developments, which will have a tremendous impact on our future SATCOM industry.
First, with the European Data Relay Satellite (EDRS) program, headed by Airbus, ESA will demonstrate laser communication between geostationary (EDRS) and Low Earth Orbit (Sentinel) satellites, allowing the seamless transfer of Earth observation (EO) high data rates in real-time. SES Techcom Services is a reliable partner of Airbus in this EO high data program and is developing large parts of the required ground infrastructure, including the Mission Operation Center. This is developed by our company Redu Space Services in Belgium.
I strongly believe that inter-satellite laser communication can be augmented by ground-to-satellite laser communication feeder link systems and we are currently studying the boundaries of such solutions with our partners. Atmospheric cloud conditions will certainly require a large network of ground laser terminals to achieve comparable link availabilities but the technologies are mostly developed and successfully used in today's terrestrial fiber networks.
Lasercom would open the Sky for Tbit satellite solutions, further improving the performance of future HTS. These satellites would become a network hub in orbit. From a service point of view, we would no longer differentiate between LEO, MEO or GEO orbits as this technology will establish a global satellite cloud, where, depending on the service criteria, consumers will request and receive services from the best-positioned satellite.
Laser communication will support the same backbone data rates as provided by terrestrial fiber infrastructure and will make satellites immune to satellite interference and jamming. There is also the potential to dramatically increase data security by applying quantum key distribution technologies. All in all, Lasercom will be a disruptive new technology that will drastically change our SATCOM industry in the long run.
Also set to dramatically impact the SATCOM industry is ADS-B (Automatic Dependent Surveillance – Broadcast). This cooperative surveillance technology determines aircrafts' positions through satellite navigation and a periodic signal which is broadcast from the aircraft, enabling it to be tracked. Air traffic control ground stations receive the information, removing the need for a second radar. As ADS-B is a connectionless broadcast technology, other aircrafts can also receive the signal to provide situational awareness and allow self-separation. It is also automatic and does not require any pilot or external input.
The signals continuously broadcast by the aircraft via ADS-B include several information types, such as the precise aircraft position, which is transmitted every second. The equipment is being introduced on aircrafts as a supplementary data source to the ground-based radar currently used to monitor air traffic and will become mandatory equipment for aircraft from 2020. ADS-B is set to replace radar as the primary tracking technology due to the advantages it offers over radar, including greater accuracy and consistency.
Due to the fact it relies on GPS, which allows aircraft to fly closer together in congested airspace, it also broadcasts information about an aircraft's speed, position and altitude, among others. Tracking from space in this way could close the gap that currently exists due to the lack of continuous air traffic surveillance by terrestrial radar over oceanic airspace or in regions with limited air traffic surveillance infrastructure.
SES Techcom Services, in conjunction with the DLR Institute of Space Systems, the DLR institute of Flight Guidance, and ESA, trialed the technology over a year, capturing 165 million Mode-S traffic data and decoding 30 million positions. The mission demonstrated that ADS-B signals can be received from space very efficiently and statistical and analytical results are being provided for the design of a global space-based aircraft monitoring solution.
SM
As you review an already stellar career, what project(s) that you have been responsible for truly bring you a sense of satisfaction?
Gerhard Bethscheider
Marcus Bicknell, SES' Commercial Director from 1986 to 1990 and a member of the SES Board of Directors, made the following statement: "In 1985, SES had no money, no frequencies, no regulatory approval, no satellite, no rocket, no TV channels, no clients, no reception equipment and no viewers. Our critics said the company was fragile and the foundations hollow."
If I have to be selective, it is my contribution to the ASTRA project which brings me the greatest satisfaction. Over the past 25 years, this has transformed the SES in Marcus' true statement into the global SATCOM market leader it is today. The development and implementation of disruptive technical solutions, like the satellite co-location principle, our leading role in introducing DVB digital television via satellite in 1994 and our unrivaled service quality have also led to SES evolving into the satellite operator of quality and choice, overcoming any political nonsense.
It was a period of intense work, late nights, great teamwork which brought huge achievements and is responsible for more than a few grey hairs. Having witnessed this success, I am convinced that SES' new strategy will be equally successful.
www.ses.com/techcom
---