Natural disasters are an all too familiar occurrence for those living throughout Asia and the Pacific region of the world. In 2013, a number of isolated and extreme weather events have occurred that have had a dramatic impact on the region and its people.
In January, areas of Queensland and New South Wales, Australia, were struck by ex-Tropical Cyclone Oswald. This event produced unprecedented volumes of rain that resulted in major flooding across the region.
The swift, changing, and often unpredictable, nature of such severe weather events is what drives emergency management agencies to ensure the force and impact to communities and livelihoods are minimized as much as possible.
Preparedness is crucial. Authorities need timely access to a range of GIS data to help with planning and decision-making processes to ensure the initiation of coordinated responses and the community remains well informed and safe throughout the emergency situation.
As one of the largest geospatial companies in the region, AAM has more than 50 years of experience capturing, monitoring and interpreting the state and condition of the environments that make this part of the world so truly unique. The company was able to quickly recognize and understand the threat that ex-Tropical Cyclone Oswald posed and the needs of the responding agencies.
With access to a broad range of ground, air and spaceborne imaging systems, AAM was quickly engaged by local, state and federal government agencies to implement a multimodal approach to data acquisition for designated high risk areas. The company was also asked to develop and implement innovative data hosting and distribution to users via OGC Web Mapping Tiling Services (WMTS) through the AAM GeoCloud service.
In addition to the mobilization of aircraft, AAM immediately contacted its satellite imagery partners and arranged for the worst affected areas (Grafton, Bundaberg and Rockhampton) to be acquired. Fourteen satellites, one plane and a dedicated team of specialists were all committed to the task.
DigitalGlobe and RapidEye each committed their constellation of high-resolution satellites to the acquisition of optical, multispectral imagery. Recognizing the difficulty in acquiring optical aerial or satellite imagery in the wake of a cyclone, AAM also engaged with e-GEOS, whose constellation of high to low resolution radar satellites, COSMO-SkyMed, can acquire imagery during daylight and evening hours and— perhaps most importantly—the ability to penetrate cloud layers.
When the request for imagery was received from the federal agency, Geoscience Australia, via the Optical, Geospatial, Radar and Elevation Panel (OGRE), AAM was able to draw from an extensive catalog of images.
After presenting a number of options for optical imagery at Rockhampton and Grafton, Geoscience Australia agreed to procure a WorldView-2 image at Rockhampton acquired on February 2, 2013, which clearly demonstrated the dramatic transformation that occurred within the space of only three weeks. Figure 2 accurately reflects the state and condition of the Rockhampton township on January 14, 2013. Figure 3 helps to clearly illustrate the sudden transformation, scale and intensity of the event that followed, mere weeks later.
AAM immediately notified partner DigitalGlobe of its needs and began preparation of the relevant order files to ensure teams in Australia, Singapore and the U.S. could position resources as well as process requests with the high level of urgency needed. The key tasks and milestones achieved were as follow:
• Notice to proceed confirmed on Tuesday, 5 February at approximately 4:00 p.m.
• AAM submitted the request to DigitalGlobe and confirmed the requirements by 9:45 pm on the same day
• Imagery available for download via secure FTP on Wednesday, February 6 by 8:00 a.m. AEST
AAM is proud to have collaborated and participated with the large number of agencies who worked tirelessly to respond to this event and others within the Asia-Pacific region and other geographies.
AAM provides a diverse range of geospatial services and technology, including land survey, aerial and satellite mapping, as well as GIS solutions to industries that include mining and minerals, energy, infrastructure, utilities and government.
The company also recently announced its merger with Vekta Pty Ltd., as part of a major investment in Australia's geospatial sector. This merger provides AAM with the critical mass to make further investment in the rapidly growing geospatial sector and to continue to provide geospatial services to federal, state and local governments in the Australasian, Asia Pacific and African markets.
For more information, please contact info@aamgroup.com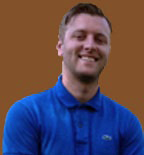 About the author
Ken Gillian is a Spatial Solutions Consultant at AAM, based in Australia and has more than 10 years of experience in the geospatial industry. Ken has specialized in the area of satellite-based remote sensing and currently supports vendor relationship and account management, data procurement and marketing functions of the business for AAM. Ken has attained experience with a number of optical and radar Earth observation systems including satellites operated by DigitalGlobe, RapidEye, e-GEOS, JAXA and developed core skills in a range of GIS and photogrammetric programs. Ken and the broader AAM team develop fit-for-purpose solutions for a wide range of applications that meet the needs of organizations across government, private and educational sectors.