Implementing VSAT solutions for large-scale narrowband networks is a key area of growth for satellite service providers, particularly within the utility market. In the utility industry, operators need narrowband connectivity to support SCADA monitoring at remote substations. Narrowband is also essential for enabling the "smart grid" and backhauling smart meter data across thousands of rural collection points. Additionally, as utility companies evolve, they need dedicated satellite bandwidth for new, diverse applications such as Internet, video, and VoIP.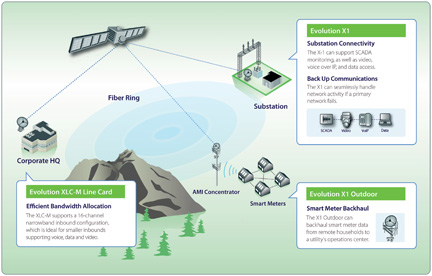 Furthermore, because these networks usually feature a large network of individual sites with remotes that are often idle, satellite service providers require a VSAT solution that is bandwidth-efficient and energy-efficient, not to mention easy to deploy, to help reduce costs. Finally, utility companies also need everything to run on the same system.
At iDirect, we have worked to help service providers deliver narrowband solutions to the utility industry, and other key emerging markets, through the development of
iDX 3.1
.
What Is iDX 3.1?
iDX 3.1 is the latest operating software release for the iDirect Intelligent Platform. With iDX 3.1, service providers can now support large-scale narrowband networks affordably.
The iDX 3.1 release comes with several important upgrades and features. One important new feature is the new
Evolution X1
remote. The X1 is a compact, low power remote that features a super efficient BUC and LNB. The X1 also comes in an indoor and outdoor version.
Similar to other Evolution remotes, the X1 features
DVB-S2/ACM
and
TDMA
, basic routing, VLAN functionality and
QoS
. For the outdoor version, the X1 has an
IP67
weatherproof casting and can operate in a wide temperature range. The X1 outdoor also features passive cooling functionality and can be powered by either DC or a rechargeable battery.
Another important feature of the new bundle is a new licensing option for iDirect's
XLC-M
line card. With this option and an Evolution modulator card, the XLC-M can support a 16-channel narrowband inbound configuration, which makes it ideal for networks that feature one large outbound and multiple inbounds.
With the iDX 3.1 release, iDirect has also enhanced its Group Quality of Service bandwidth allocation algorithm to deliver more efficiency for large-scale networks that must switch between active, idle or dormant states. iDX 3.1 also improves on other narrowband systems in that it supports minimum availability requirements for critical and non-critical applications, balancing responsiveness with efficiency. Lastly, iDirect's web
iSite
tool makes it easier to commission satellite networks through an intuitive web-based network configuration model.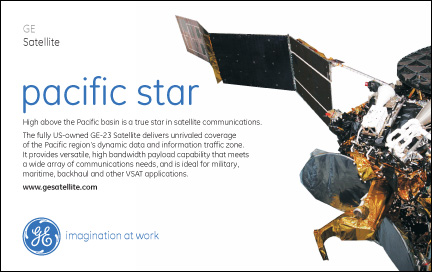 Supporting The Utility Market + Other Industries
iDX 3.1 is a breakthrough satellite solution for a wide range of applications, with the utility industry being one of the key new beneficiaries. Here are two ways that iDX 3.1 supports the utility industry.
• Smart Meter Data Collection
– By mounting an Evolution X1 Outdoor remote and a satellite antenna on a utility pole, iDX 3.1 enables utility companies to affordably and efficiently collect and process smart meter data from thousands of remote locations through one in-route.
• Substation Automation
– Utility substations must be equipped for a variety of applications – from SCADA monitoring to IP voice, video, and data connectivity. The X1 supports multiple service levels and meet standard SCADA response times of 600 milliseconds, while also supporting broadband data rates when needed.
In addition to the utility industry, iDX 3.1 also supports other applications including:
•
Business Continuity:
Through bandwidth efficiencies and less costly hardware, iDX 3.1 makes it much more affordable to deploy an iDirect network as a large-scale business continuity solution.
•
Retail:
iDX 3.1 makes it more cost-effective for retail organizations to support point-of- sale, digital signage and training for operations in remote destinations.
•
Distance Education:
Distance education networks are often idle, but sometimes require heavy bandwidth for video streaming and interactive learning applications, which makes them perfect for iDX 3.1.
•
Pipeline Monitoring:
iDX 3.1 supports efficient pipeline monitoring, including fiscal metering, leak detection, corrosion monitoring, level gauging and overfill protection.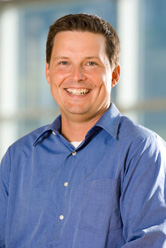 As satellite communications has evolved to become a mainstream networking solution, iDirect has continuously worked toward innovation in the marketplace. With iDX 3.1, organizations can scale iDirect networks to a significantly greater number of sites, reach new levels of bandwidth efficiency, and expand field applications.
About the author
Greg Quiggle currently serves as the VP of Product Management at iDirect. Prior to joining the team, Greg served as the Executive Vice President of Marketing for Tollgrade Communications and the Vice President of Marketing for Acterna Corporation (now JDS Uniphase). In these roles, Mr. Quiggle has spent over 18 years conceptualizing and executing successful corporate-level product strategies within the communications industry.