Michibiki No. 3 Launched by Japan
After a week's delay, Japan successfully launched the third of the nation's new quasi-zenith satellites on August 19, 2017.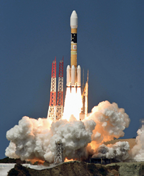 This satellite is one of an entire constellation being placed into orbit to improve the accuracy of available global positioning data. The launch, overseen by the Japan Aerospace Exploration Agency (JAXA), came a week later than scheduled after the rocket that was to carry the satellite developed technical issues, causing the originally planned launch to be aborted. The new satellite system will improve positioning data for a range of applications, including for smartphones and vehicle navigation systems, and will improve emergency service personnel's ability to locate people in disasters.
JAXA and Mitsubishi Heavy Industries Ltd. launched the Michibiki No. 3 satellite, which is the third in a planned constellation of four GPS satellites, on an H-2A rocket from the Tanegashima Space Center in Kagoshima Prefecture, southwestern Japan. The planned launch on August 12 was postponed due to concerns over a possible helium leak. The gas is used to move valves in the first-stage rocket's engine, according to the constructor Mitsubishi Heavy. The problem was resolved through the replacement of a related component, the company said.

The newly launched satellite will work with the first and second Michibiki satellites and complement the existing U.S. satellite network that Japan and many other countries depend on. Once in its final position, this third satellite will slot into a geostationary orbit — the Japanese government is scheduled to launch the final satellite for their constellation
in October.
---
Australia Moves to Establish a National Space Agency
The heads of the world's major space agencies have praised Australia's decision to finally establish a national agency of
their own.
The Australian Government used the opening of the International Astronautical Congress (IAC) in Adelaide, South Australia, to announce a national space agency would be established by the nation.
This announcement follows months of lobbying by the Space Industry Association of Australia and the South Australian Government. Details of how the agency will be set up are yet to be announced.
The IAC congress was attended by the heads of the world's largest space agencies, all of whom praised Australia's decision.
NASA Acting Administrator Robert Lightfoot stated that the new agency would provide an excellent opportunity to increase the collaboration with Australia. "From a NASA perspective, we've had a great partnership with Australia for a long time and I look forward to seeing which areas Australia decides to focus on," he said. "I think that will be their challenge but there's enough room for them to participate in what we're doing. It's a global endeavor — we're all here for that reason — and I think Australia not being a part of that (until now) is a little bit strange."
European Space Agency Director General Jan Woerner said having a national agency provided a good access point for space interactions with other nations. "We welcome this very much," he said. "There are two aspects to this: One is the national development and capacity building so you have a voice in your own country but at the same time you have a voice to the outer world. At the beginning of the '60s, Australia was an associate member of the European Launch and Development Organisation (ELDO), so we are really happy we can continue our strong cooperation."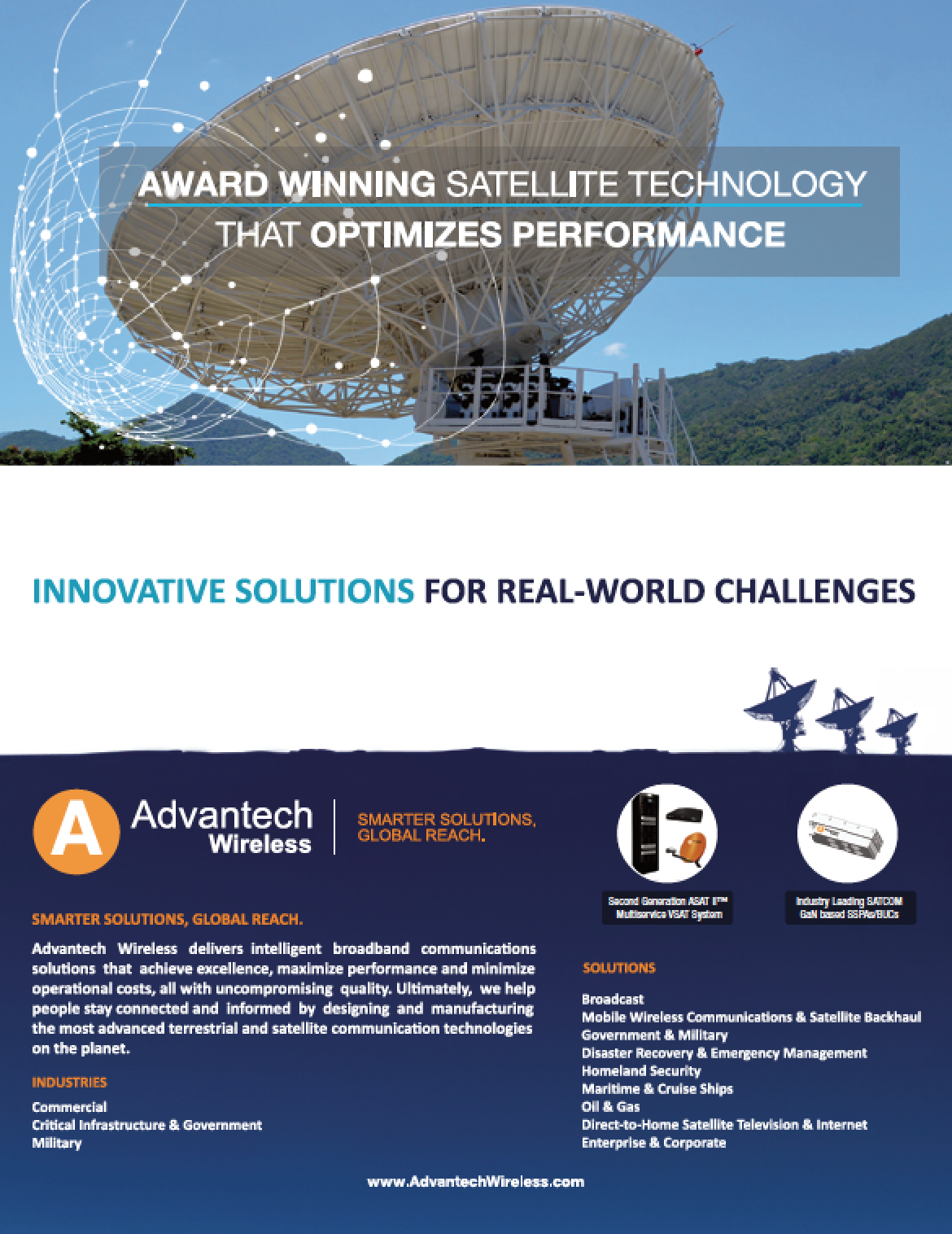 Japan Aerospace Exploration Agency (JAXA) President Naoki Okumura said his agency was already working with Australia on Earth Observation satellite activities, but the new agency would lead to even closer ties. "In the future, we would like to work more closely with Australia in order to become an innovation center and strengthen our relationship," he said.
Canadian Space Agency (CSA) President Sylvain Laporte said establishing a national space program was not without its challenges. "There's a ton of opportunities and things you can do, but there's always limited resources," he said. "Putting in place a sound governance system that will allow the space agency to make the right decisions, to prioritize what it should do and to make sure it can make the best pitch possible to politicians to secure as much funding as is required for this country to invest in space I think would be a good first step."
Until now, Australia was one of the only OECD countries without a national space agency.
More than 4,200 delegates were registered for the congress, the world's biggest space meeting of the year, making it the largest conference ever staged in South Australia and an ideal opportunity to show off the $397 million Adelaide Convention Centre redevelopment.
Space Industry Association of Australia Chair Michael Davis said the SIAA was thrilled with the announcement and expected the agency would be a collaboration between government and industry.
"What a start to this congress," he said. "The aim is to deliver clear economic benefit to the Australian economy and of course, to re-enforce our status as a participant of long-standing in the development of outer space. We will soon take our place at the table of space agencies as major initiatives and cooperative projects are considered and developed. We have the capacity, the science, the skills, the research and development environment, the culture, the industry nous. Now we have the standing of the Australian Space Agency."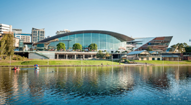 South Australian Premier Jay Weatherill said the week presented an opportunity for the state to send a bold message to the world. "We are ready to put ourselves in the service of this nation by becoming a key part of a national space agency," he told the congress. "We are also sending a clear message to the world that we want to work with you — as our state logo suggests — as an open door to opportunity."
The SIAA launched a White Paper in March calling on the Australian Government to establish a national space agency.

Last month Weatherill and ACT Chief Minister Andrew Barr signed a Memorandum of Understanding to work together towards the creation of a Canberra-based space agency with a prominent presence in Adelaide.
The State Government has also announced a space industry center was being established in Adelaide as part and increased Defence Industries Minister Martin Hamilton-Smith's portfolio will include space.
This report was authored by Andrew Spence, The Lead South Australia (theleadsouthaustralia.com.au).
---
Rocket Lab, Spire and Planet Add Excitement to Upcoming Second Test Flight
From two different continents these companies will combine their expertise—one with their rocket and the others with their satellites.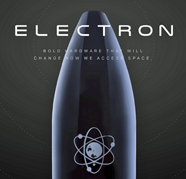 Rocket Lab has announced the company will fly payloads for Planet and Spire aboard its upcoming second test flight, 'Still Testing,' from Launch Complex 1 on the Mahia Peninsula, New Zealand.
Rocket Lab's Electron orbital launch vehicle will carry two Earth-imaging Dove satellites for Planet and two Lemur-2 satellites from Spire for weather mapping and ship traffic tracking.
The flight is the second of three in Rocket Lab's Electron test program and follows the successful inaugural Electron test flight that was carried out on May 25, 2017.
Peter Beck, Founder and CEO of Rocket Lab, said that carrying a test payload marks a significant milestone for the Electron program, enabling Rocket Lab to gather crucial data and test systems for the deployment stage of a mission.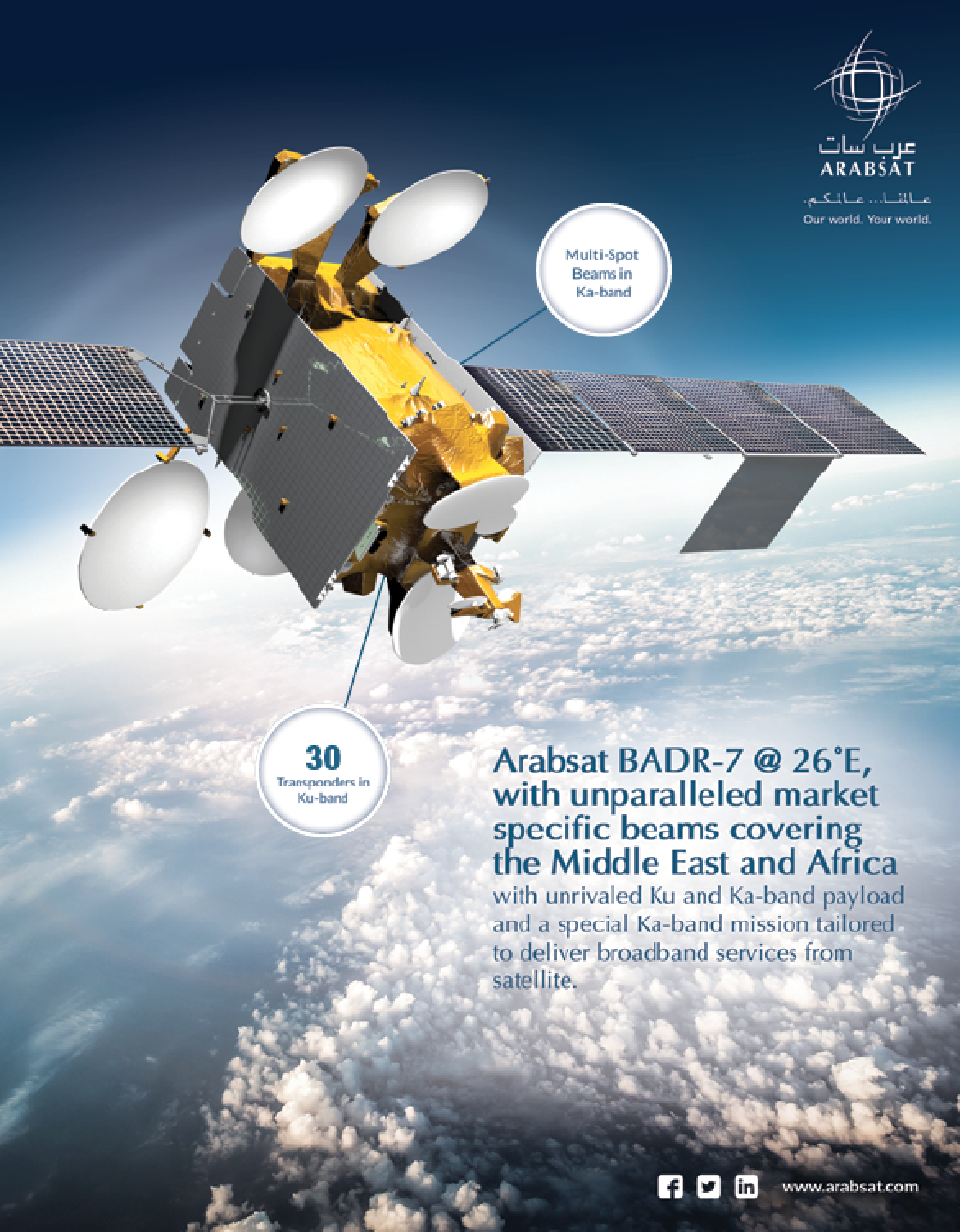 He added that Rocket Lab is thrilled with Electron's performance in the first test flight and now they're eager to test the next crucial step —payload deployment.
No major changes to the launch vehicle hardware have been required and the focus is on the six Electron vehicles currently in production. While they're still very much operating in a test phase and can likely expect a few scrubs during the second test flight attempt, they're incredibly excited about carrying Planet and Spire payloads on Electron.
The data these companies gather has an increasingly significant role to play in how they understand the planet and better manage it.
Mike Safyan, Senior Director of Launch at Planet, said that their companies have long shared an ethos of dreaming big and executing on that vision, so it's only fitting that Planet is among the first payloads to fly on a Rocket Lab Electron. The Electron will be a game changer in a traditionally difficult launch market. They are excited to quite literally be riding the leading edge with Rocket Lab.
Planet's largest-ever network of 190 satellites collects more imagery daily than any other commercial provider, creating a completely new information feed about the world.
With this comprehensive and empirical dataset, Planet uses machine learning-driven analytics to create unique insights that deliver crucial market intelligence for businesses, governments,
and NGOs.
Peter Platzer, CEO of Spire added that the ability to iterate quickly and execute on an incredibly high level is core to the success of both Rocket Lab and Spire. 'Still Testing' is a culmination of that work into a single event, and they're proud to be onboard for this inaugural deployment attempt.
Spire, the world's first commercial weather satellite constellation, adds two satellites to an existing constellation of Lemur-2 satellites that covers every location on Earth over 100 times per day.
The multi-sensor satellites gather global atmospheric measurements for advanced weather warnings and predictions and track global ship traffic for multiple commercial and government applications.
The Electron vehicle for the 'Still Testing' flight is expected to be trucked to Rocket Lab's Launch Complex 1 on the Mahia Peninsula, New Zealand, in October of 2017 with a launch window to open in the following weeks once the vehicle checks have been completed.
rocketlabusa.com/
www.planet.com/
spire.com/
---
Thales Alenia Space Has a SMILE for the ESA
Thales Alenia Space has recently been awarded one of three competitive studies funded by the European Space Agency (ESA) to lead the design definition of the Payload Module (PLM) for SMILE (Solar Wind Magnetospheric Ionospheric Link Explorer).
SMILE is a joint science mission between ESA and the Chinese Academy of Sciences, which aims to investigate the interaction between Earth's protective shield — the magnetosphere — and the supersonic solar wind. The SMILE satellite consists of a platform, provided by the Chinese Academy of Sciences, and a fully independent Payload Module, provided by ESA.
The PLM hosts the four customer furnished science instruments* from Canada, the UK and China, the PLM Control and Mass Memory Unit, the PLM Power Distribution Unit and the X-band communication system used to downlink all science data.
During the study phase, Thales Alenia Space in the UK will work with the ESA team to define and optimize the Payload Module, including the structural and thermal solution, definition of the supporting PLM equipment, accommodation of the four science instruments and the delivery of all science data to the ground.
With a planned launch in 2021 from French Guiana, the two ton satellite will enter a Highly Elliptic Orbit (HEO) with an apogee of around 120,000 km over the Earth's North Pole. Following a competitive evaluation prior to PDR (Preliminary Design Review), one of the competing designs will be down-selected for the SMILE mission.
If successful, Thales Alenia Space in the UK will procure the equipment, assemble, integrate and test the Payload Module in the UK's future National Satellite Testing Facility.

This world class facility, due to open in 2020, has been awarded funding by the UK Government's flagship Industrial Strategy Challenge Fund to boost the UK's space capabilities for the design and build of more complex space instruments and technologically advanced satellites.
Ben Olivier, the CEO of Thales Alenia Space in the UK, noted that the company is proud to team with ESA experts and to contribute to the SMILE mission, which expects to make an important contribution to our understanding of space weather and, in particular, the physical processes taking place during the continuous interaction between the solar wind and the magnetosphere.
Olivier added that this contract reflects Thales Alenia Space's strategy of growing its European footprint and is fully in line with market trends and growth dynamics. For Thales Alenia Space, this is a significant milestone in the recognition of the company's capability as a Prime contractor in the UK for major space missions.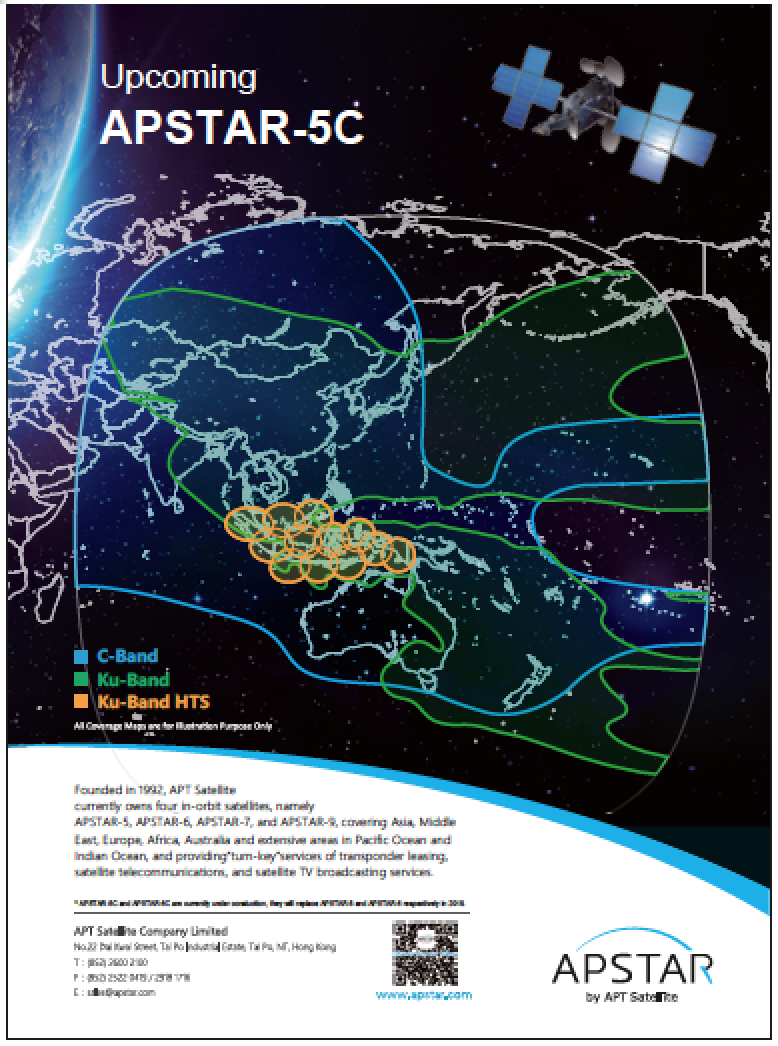 The SMILE design definition phase is Thales Alenia Space's first opportunity to work directly, as a Prime contractor in the UK, with the engineering teams of the ESA Science Directorate and also demonstrates the confidence and trust placed in Thales Alenia Space
in the UK and its teams of highly skilled engineers.
www.thalesgroup.com/en/global/activities/space
www.esa.int/
*The four SMILE instruments are CFI provided by ESA Member or Participating States (Ultra Violet Imager (UVI) and Soft X-ray Imager (SXI)), and CAS (Magnetometer (MAG) and Light Ion Analyser (LIA)).
---
Italian Space Company SITAEL Signs On Australian Firm Inovor for Smallsats
The largest privately-owned space company in Italy has signed on to manufacture smallsats in Adelaide.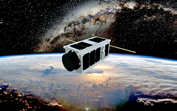 A letter of intent has been signed between Italian company SITAEL and startup Inovor Technologies to jointly establish a multi-million dollar company in South Australia to design and manufacture smallsats and ground station applications. South Australian company Inovor Technologies designs and integrates small satellites, including its InoSat smallsat, a turnkey surveillance pod to protect satellites from space junk.
The InoSat is a less-expensive alternative to directing space traffic and can also be used to study climate change, natural disasters and general agriculture on Earth.
Inovor chief executive Matthew Tetlow said partnering with SITAEL would his company's capabilities to manufacture space hardware in Adelaide as well as expand the firm's product range to larger, more capable spacecraft. South Australia has established itself as a hub for space industry research and hosts a number of space primes such as Boeing, BAE systems and Lockheed Martin.
The state launched its South Australian Space Industry Centre before welcoming the world's space leaders to the International Astronautical Congress this week. This agreement was the result of an MOU signed by South Australia and the Agenzia Spaziale Italiana (ASI) last October to pursue joint research and development, academic exchange and industry collaboration in the space sector.
South Australian Minister for Defence and Space Industries Martin Hamilton-Smith said South Australia led the way in the development of Australia's space economy now that Australia had agreed to establish a national space agency.
News reporting by Jim Plouffle, The Lead South Australia.
---