The Asia Pacific region continues to challenge and intrigue the satellite industry, as it has for the last several years, if not decades. AsiaPac is home to more than two dozen global, regional and national satellite operators, a number that has been little changed over the years despite many predictions of major consolidations.
The region has also often been on the cutting edge of satellite services, from new digital media services, to cellular backhaul to broadband from the sky, and the businesses and citizens of the region show no signs of slackening their interest in satellite delivered services.
With more than half of the world's population within view from much of the geostationary orbital arc over Asia, vast new markets continue to develop and dynamic changes are always underway in some corner of the region.
The annual
Pacific Telecommunications Conference
, which will next be held
January 16-19, 2011
, at the Hilton Hawaiian Village on Waikiki, Hawaii, will again provide a showcase for issues and opportunities in satellite communications in the region. The conference, always a full buffet table of interesting discussions and people from across many sectors of the telecommunications and information technology industries, will focus this coming January on the theme of
Connecting Life 24/7
.
The satellite conference concentration will kick off early, with a workshop mid-day on Sunday, January 16, co-sponsored by the
Society of Satellite Professionals
(SSPI) and the
World Teleport Association
(WTA). The focus will be
Extreme Mobility - Where Satellites Connect To Daily Life
. The workshop will examine several issues including...
i. How satellites are continuing to provide profitable and socially useful applications throughout Asia

ii.The relationship between mobility and satellites

iii. What satellite providers look for from telecommunications carriers and services providers as they overlay or support carrier networks to provide services that now impact all facets of daily life.
The workshop is being organized by
Louis Zacharilla
, Director of Development for the WTA, and will feature a major address by Mark Dankberg, the Chairman and CEO of
ViaSat
, and a special presentation on backhaul and "hosted switch" services.
Dankberg
, a familiar figure at past PTC's, will also be a featured speaker during the main part of the conference. In addition to
Dankberg
, notables from the satellite industry will play high-profile roles during the conference.
For the second year in a row, a special luncheon will focus on vital satellite infrastructure issues. This lively panel discussion, which will be presented while luncheon is served, will be chaired by
Asiasat
Chairman
Peter Jackson
. Panelists will include three representatives, each one from the satellite manufacturing and launch services industries.
Participating this year will be...
- Arnold Friedman, Senior Vice President, Space Systems Loral
- Eddie Kato, CEO, Thales Alenia Space North America
- Philippe Saint-Aubert, Senior Vice President, Astrium
- Jean-Yves Le Gall, Chairman & CEO, Arianespace
- Frank McKenna, President and CEO, International Launch Services
- Gwynne Shotwell, President, SpaceX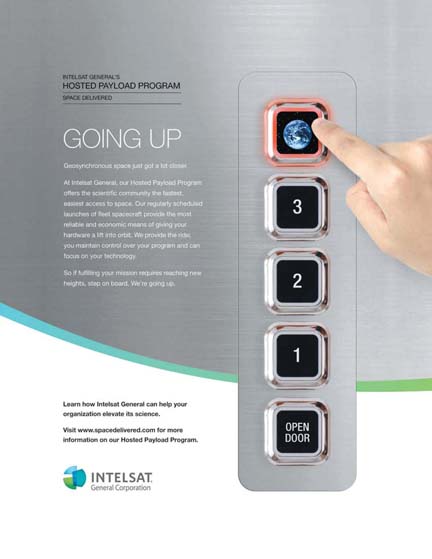 Another highlighted session will look at broadband services from, or enabled by, satellites, which will be chaired by
Susan Irwin
, President of
Euroconsult USA
, and
Patricia Cooper
, President of the Washington-based
Satellite Industry Association (SIA)
. Dr.
Nongluck Phinainitisart
, from Thaicom, the operator of the region's largest broadband satellite,
IPStar (Thaicom 4)
, will speak along with representatives of other current and prospective satellite broadband services suppliers in the region. Dr.
Nongluck
is also the current President of the
Asia Pacific Satellite Communications Council
. Those attending should expect to hear updates regarding IPStar's continuing progress, as well as the latest plans for broadband services in Australia, from Low Earth Orbit (LEO) to mobile satellite data applications.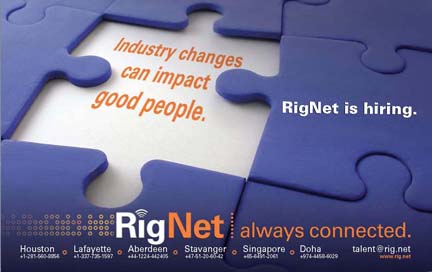 Video, of course, is always on around the region, much of it delivered via satellite straight to AsiaPac residents' living rooms. Hong Kong-based Gregg Daffner, co-founder of Asia Broadcast Satellite Inc., will chair a panel looking at developments in this key sector of the satellite and entertainment industry in the region.

Most of these satellite-related sessions are expected to be held on Monday, January 17, 2011, but the agenda for the conference is still being finalized. Please check for updates regularly at www.ptc.org.

PTC is always about networking and how the satellite industry plays its crucial role — plus, there's a robust social schedule during the conference. Given its diverse nature, the conference also offers a rare chance for the satellite industry professionals to meet with leaders in other sectors — broadband, mobile, telecommunications — and share concepts, ideas, and... business cards.

About the author



Timothy J. Logue is the Senior Director for Marketing and Sales for Thales Alenia Space North America. Mr. Logue has more than 30 years in the satellite industries, starting with the original Communications Satellite Corporation. He then worked as a staff consultant on many satellite and telecommunications projects while with two different law firms, Reid & Priest and Coudert Brothers. He joined Orbital Sciences Corporation in sales and marketing in 2005. He served in a number of leadership positions, including as President of the Society of Satellite Professionals International's Mid-Atlantic Division (2000-2002), Treasurer of the Arthur C. Clarke Foundation (ongoing), and co-chair of the Advisory Council of the Pacific Telecommunications Council (2009-2011).