KSAT adapted ideas and solutions early on to form the KSAT lite network by understanding the mindset of the company's NewSpace customers.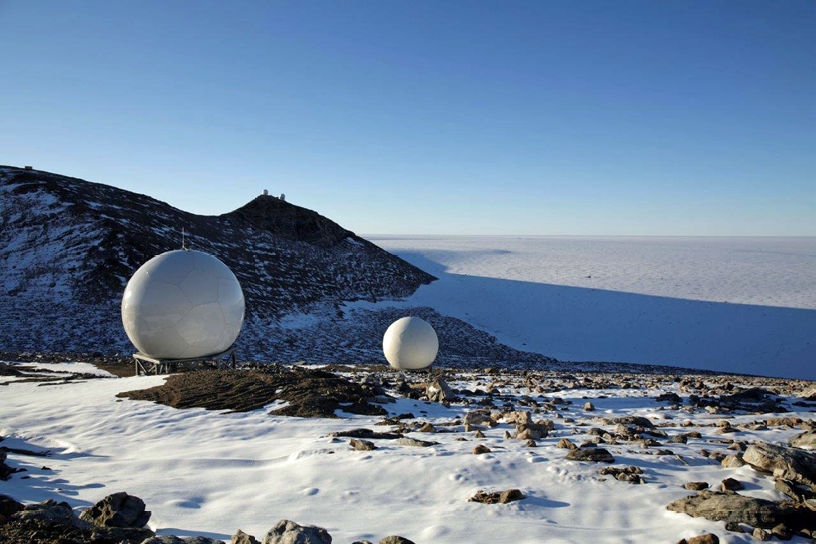 The LEO market segment has talked about smallsat's for decades; however, this time, there was a difference that KSAT noted… that analysis resulted in the firm dedicating R&D resources to become a preferred ground station provider for the NewSpace industry, an industry that embraces new methods of approaching space and are highly motivated by competition.
While others talked, KSAT deployed ground stations and created a platform that was ready to use. The company continued hands-on learning with their clients to understand their needs, from both a technical and business perspective. The company created viable technical solutions at affordable price points and developed new business models, all leading to KSAT becoming a leading NewSpace ground station provider.
In a little more than a decade KSAT has taken the position as a world leading ground station provider for the LEO satellite market. KSAT is currently operates 20 ground station sites around the globe and runs apertures on all of the world's continents.
KSAT owns and operates uniquely positioned ground stations that span from 78 degrees north in Svalbard to 72 degrees south in Antarctica. Between five different sites in the Arctic and the one in Antarctica, KSAT has 14 additional sites located in the mid-latitude regions.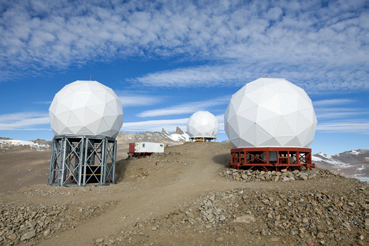 Access To Satellite Anywhere + At Anytime
The KSAT goal is to provide their customers with access to satellites from anywhere, anytime. The company has a clearly defined philosophy to provide to customers a global network that offers a one-stop-shop, rather than a station-per-station service approach. This allows KSAT ground network customers to make use of the entire global and operational network, a service that enables satellite owners to focus on their core business, which is to deliver crucial data and information services to end customers.
Unlike other companies, KSAT already has an operational network with more than 15 dedicated NewSpace assets in place. The network, KSATlite, has been designed and implemented in just under three years and is already providing services to several of the rapidly growing smallsat constellations, and more are underway. All assets in the KSAT network are KSAT lite capable and are deliver KSATlite support from the global networks.
Ground Systems Leader
How has KSAT reached this position as the world`s largest NewSpace ground segment provider? Customer centric business models and attractive prices, that's how. The firm determined that the best way to conquer market share is to focus directly on the customer and to understand their needs. By providing better solutions and better prices that have been adapted to the new needs of the NewSpace companies, KSAT firmly believes that the best marketing program is via satisfied customers.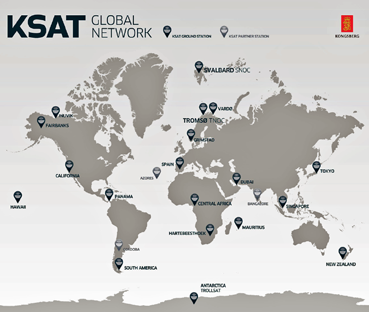 Technology and service flexibility is another key factor that drives success. KSAT operated ground stations since 1969 and, therefore, has a strong core of expertise in the field. KSAT explains that optimizing solutions for constellation support was crucial to meet the industry's new mind-set. Customer input and adapting to the NewSpace way of thinking was a key accomplishment.
KSAT also understood that challenging the engineering group to take ownership and to design the system from a commercial NewSpace approach was important. The challenge was in trying to standardize the technology while at the same time allowing for a high degree of flexibility
A plug-and-play and one-size-fits-most approach was developed—thanks to customer feedback and significant growth, KSAT has hit the target and offers a solid platform for clients, while ensuring all solutions work on the continuously moving target that continues to move this industry forward.
Ka-band in Svalbard—Less Rain, More Gain
Pole-to-pole Ka-band support from Svalbard and Antarctica is already offered by the firm and Ka-band capabilities are being incorporated into the KSAT lite network. The first Ka-band support will be ready by the fall of 2016 from Svalbard. This will be a leap forward for the smallsat community. Svalbard is by far the best location for Ka-band support, as atmospheric loss is quite low. For the client, less rain means more gain.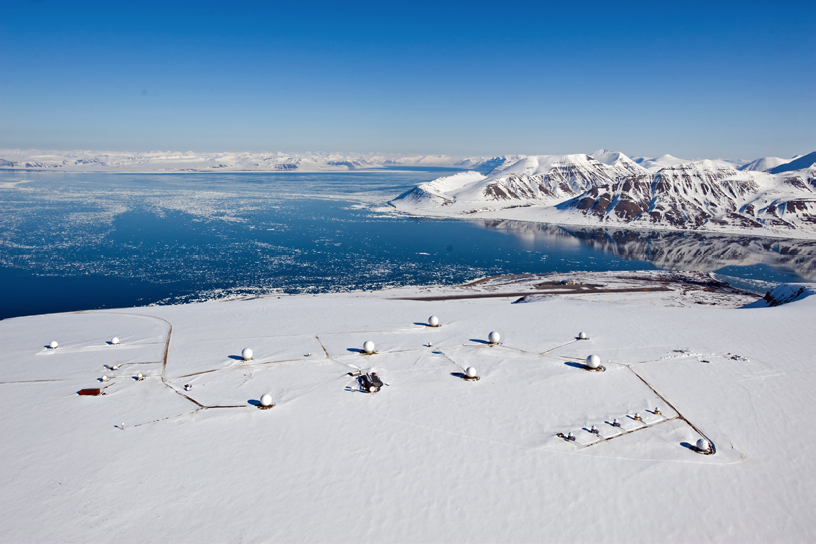 Fully integrated solutions are offered, including baseband units that support a variety of the most used modulation types and protocols. Users are also able to "bring their own devices" to connect into the KSAT network. This allows customers to select what makes the most sense based on their mission needs and technical designs.
By using the KSAT integrated baseband units, customers can connect to a truly global KSAT lite network, and any needed satellite access time from this global network can be provided to customers in merely a matter of days.
Bringing Home The Data
KSAT can deliver data according to customer preferences over the Internet to cloud servicing companies such as Amazon, Google or Microsoft, or access to an onsite processing and storage can be provided. Flexibility is the aim; KSAT can enable the entire value chain for the customer, who can accesses the entire network through a centralized network operations center (NOC) located in Tromsø—TNOC, 24/7.
The power of TNOC unleashed the ability to purchase satellite contacts "by the drink,"through bulk passes or with global support for constellations. All this is available through a single interface and machine-to-machine (M2M) or human-to-machine(H2M) interface via a web browser. KSAT has taken measures to ensure satellite owners can access their satellite(s) anywhere, and at anytime.
ksat.no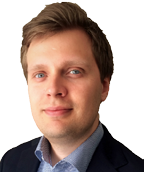 Bio: Stig-Are Thrana is US Sales Director and Head of Kongsberg Silicon Valley Office. He holds a Bachelor degree in Entrepreneurship and Innovation and has been working with professional radio and satellite communications for more than 10 years. Stig has been one of the entrepreneurs and pioneers of the KSAT lite network, the world largest NewSpace network.
Kongsberg Satellite Services—KSAT is a world-leading provider of ground station services from their uniquely positioned global ground network for Low Earth Orbit (LEO) satellites.
---