With permission from Intelsat General Corporation (IGC), we present one of the company's latest SatCom Frontier blogs.

Often discussed by the SatCom Frontier team is how the commercial space industry delivers innovation to government SATCOM clients. To maintain technological innovation, as an industry, all need to ensure that we are fostering the next generation of space professionals.
This issue is particularly challenging due to the low graduation rates in science, technology, engineering and math (STEM) fields. Intelsat General Corporation has invested in an active internship program and works with groups such as The Future Space Leaders Foundation (FSLF), a tax exempt 501 (c)(3) non-profit organization dedicated to the career development of young space and satellite industry professionals.
Two of our interns recently completed their summer programs. Frank Preston is a student at Towson University pursuing an IT major and Steven Thai is a computer engineering student at the University of Maryland – Baltimore Campus. SatCom Frontier spoke with both of them before they returned to their respective schools.
Steven has family members working in the commercial satellite industry and has decided to pursue some an aerospace career. He said he was kept quite busy and learned a great deal about how satellite communications operate.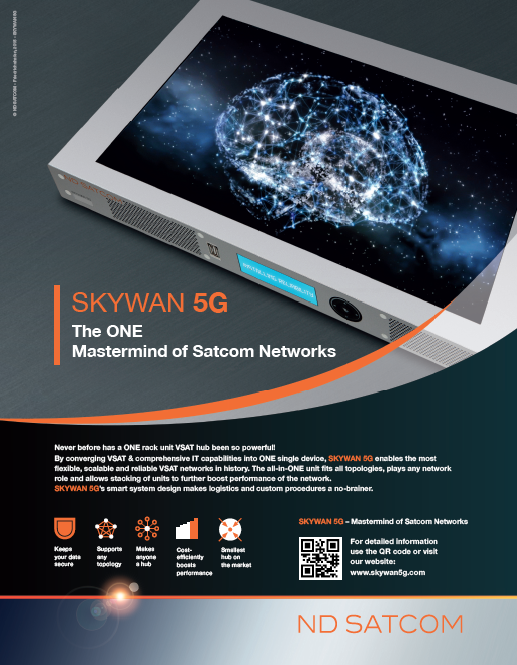 "I worked on a number of projects given to me by IGC engineers. I especially enjoyed modeling satellite systems and teleport maps using software development kits," Steven said. "SATCOM is so essential to so many things today but not very well known. I learned a lot about things such as frequency loss and reuse and the pros and cons of various frequency bands. IGC seems like a close-knit operation and I was taken in and given the chance to be a real contributor."
Frank was given his own projects to manage as part of his internship and is very interested in a job in the commercial space industry after his graduation next year.
"I was expected to provide ideas to my team, and I worked on improving work flows and refining presentations," Frank told SatCom Frontier. "I learned a lot about how the space segment connects to the terrestrial infrastructure, and the constant challenge of optimal constellation management. It was interesting to learn more about other challenges facing the industry, such as managing the increase in space debris."
Through our internship program and support of organizations such as FSLF, Intelsat General is working to ensure a pipeline of future space professionals. To maintain our nation's technological edge in space, the industry must stimulate the growth and development of students into tomorrow's space leaders.
The FSLF connects current space professionals with graduate students seeking careers in space, and assists students and young professionals in attending space and satellite industry conferences and events through grants covering travel and registration expenses.
These efforts benefit the entire industry and our customers. More young people such as Steven and Frank need to be exposed to the vitality and innovation of the commercial satellite industry.
The Future Space Leaders Organization mission is as follows…
• To advance learning and professional enrichment of young space professionals and future leaders pursuing careers in the fields of space and satellites.
• To stimulate the professional growth and enhancement of future space professionals and to foster cooperation and interaction among current leaders in the space field with graduate students and young professionals seeking to pursue careers in the fields of space and satellites.
• To assist graduate students and young professionals in attending space and satellite industry conferences and events through grants covering legitimate travel and registration related expenses.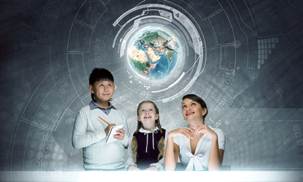 The Foundation organizes events and raises funds for grants to deserving graduate students and young professionals. FSLF works in cooperation with other non-profits, companies and government agencies on space-related educational events. FSLF is also actively promoting the professional development of young Americans targeting careers in the academic fields of Science, Technology, Engineering, Art and Math ("STEAM").
Through its annual Future Space event, FSLF advances learning and fosters interaction among current space and satellite industry leaders with graduate students and young professionals.
The Foundation made eight grant awards in 2013-2014 to outstanding American graduate students and young professionals and enabled them to attend and present papers at major space-related symposia and conferences that included the IAF International Astronautical Congress, SGAC Space Congress, AAS Goddard Memorial Symposium, NSC Goddard Dinner, Satellite 2014, SSPI Gala, AIAA Spotlight Awards and ISPCS.
In July of this year,the FSLF hosted their 4th Annual Future Space event at the Reserve Officer Association building, at the Top of The Hill, 1 Constitution Ave NE, in Washington DC. The event explored cutting edge technologies and new applications that are poised to transform the space and satellite industry.

Future Space 2015 will raise funds to support educational programs and networking opportunities for graduate students and young professionals pursuing careers in the space and satellite industry.
During 2015, the FSLF Grant Winners included….
Dr. Justin Atchison
He received his PhD in Aerospace Engineering at Cornell University in 2010. Dr. Atchison served as a graduate exchange researcher at JAXA in 2008 and now works at the Johns Hopkins University Applied Physics Laboratory as a mission design and navigation engineer. He is the Mission Design Lead for the Double Asteroid Redirection Test (DART), which aims to test and characterize asteroid impact mitigation techniques, making our local solar system more accessible and secure.
Sarah Hefter Flanigan
She is a member of the Senior Professional Staff at the Johns Hopkins University Applied Physics Laboratory and holds degrees in Aerospace Engineering from both Virginia Tech and Cornell University. She was the Lead Guidance and Control Engineer on the MESSENGER mission whose spacecraft was the first to orbit Mercury. She is also the Deputy Lead Guidance and Control Engineer on the New Horizons mission whose spacecraft will fly by Pluto on July 14, 2015. She plans to share a paper on the much-anticipated New Horizons mission at the IAC.
Raphael Perrino
He is an M.A. student in International Science and Technology Policy with an emphasis in Space Policy at George Washington University and plans to graduate in August 2015. He holds an M.S. in Technical and Scientific Communication from James Madison University and is an Eagle Scout. Mr. Perrino is an Aerospace Analyst at The Tauri Group and has worked on the GAO 2015 NASA Quicklook, FY16 NASA Budget Request, and Start-Up Space study. He has authored and co-authored several papers on Space Policy, including one on NASA's Commercial Crew Program that he has submitted to this year's IAC.
Ms. Jillianne Pierce
In her position as Government Affairs Associate for the Space Foundation, Jillianne regularly interfaces with the Administration, Congress, and various federal and international departments and agencies to educate key decision-makers on issues of importance in the space policy arena. A member of the Florida bar, Jillianne earned a J.D. from the University of Miami and a B.A. from the University of Central Florida. Her IAC presentation will focus on how commercial imaging satellites can provide evidence of human rights abuses, and how such image-gathering influences the evolution of the "Responsibility to Protect" doctrine.
Ms. Julia Stalder
She is a young professional who plans to complete her M.S. in Mechanical Engineering at UCLA in June of 2016. She currently works at the California Institute of Technology's NASA Jet Propulsion Laboratory, where she has had the opportunity to work as a mechanical engineer on the Surface Water and Ocean Topography program for CNES and the ISS instrument RapidScat. Julia is a recent recipient of the NASA Early Career Achievement Honor Award. She is also the only applicant who is a panelist at the Next Generation Plenary.
Mr. Paul Warren
He is a student and young professional at Stanford majoring in Computer Science. He has helped organize and has participated in numerous space and zero gravity experiments, and is now the co-president of the Stanford Space Initiative (SSI). SSI will send the first university-built rocket to space, launch two satellites, send a weather balloon across the United States, and has generated enough interest in space for Stanford to create a new Aerospace and Aeronautics program within the next three years. Warren continues to use his experience and contacts within the space industry to help fellow students develop space related careers.
You can register to receive, or view the company's SatCom Frontier blog, at www.intelsatgeneral.com/blog/
For details regarding FSLF's good works and their support of STEAM, please visit www.futurespaceleaders.org/
---