David Ball has 25 years of experience in the telecommunications, media and technology sectors with a significant portion of his career specialising in satellite communications. David has held senior positions encompassing sales team management, product development, engineering and space systems development. Prior to joining NewSat, David was the Regional Vice President Asia-Pacific for Intelsat and also held that position for PanAmSat prior to the merger between PanAmSat and Intelsat in 2006. More recently, David was the Managing Director for Intelsat Broadband Pty Ltd, a subsidiary of Intelsat Corporation.
David holds a Bachelor of Engineering degree (Communications Engineering) from the Royal Melbourne Institute of Technology and a Graduate Diploma in Business Management from Deakin University. Prior to joining PanAmSat in 1995, David served as a commissioned officer in the Royal Australian Air Force specialising in communications systems management.
David joined NewSat in April 2011 and has been instrumental in the strategy and development of the Jabiru Satellite Program's first satellite Jabiru-1, which will deliver high-powered Ka-band coverage across the Middle East, Africa and Asia.
SatMagazine (SM)
Given your 25 years of experience in the satellite communications industry, you have witnessed a great many changes in the world of communications. What do you believe to have been the biggest change in the satellite industry over the last decade?
David Ball
The emergence of digital video compression is probably one of the most significant changes I have witnessed over the last decade. It has enabled the move from transmitting one analogue channel per transponder to transmitting multiple digital channels on a single transponder. Due to increasingly efficient encoding algorithms, this technology has greatly evolved over the years, allowing for better quality digital signals in smaller amounts of capacity. The digital receivers have also come down in price markedly and this has facilitated wide adoption in consumer markets as well as in professional broadcast quality environments.
On the telecommunications side of the business, there have been notable advances in ground VSAT technology with more efficient error correction and ACM coding technologies. Satellite services can now be delivered to remote and rural users in a more cost effective manner, as the cost of remote terminals has decreased significantly.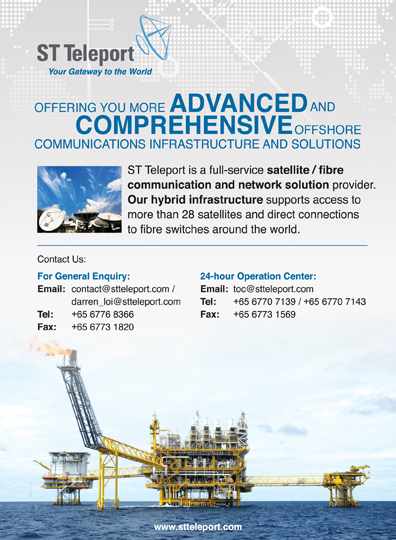 SM
How did you decide that NewSat was where you wished to develop your career?
David Ball
I had been waiting for a home-grown satellite company to come along and create a step-change in the commercial satellite industry in Australia, and I saw this great potential in NewSat. I wanted to apply my experience to a new exciting project, and the Jabiru Satellite Program was a real attraction for me. I was extremely drawn in by Adrian Ballintine's vision and enthusiasm to launch an entire fleet of next generation commercial satellites which would lead Australia's space quest, and I was offered the amazing opportunity to build NewSat as an organisation and really have an impact on the future of the company.
SM
Looking over your time at NewSat, what would be some projects that have brought you the most satisfaction?
David Ball
So far my journey at NewSat has been exhilarating and extremely rewarding. The Jabiru Satellite Program has been incredibly satisfying to work on, as I was given the opportunity to oversee the whole process from end-to-end. Being involved in the capital raising process was also something new to me, and I have gained a lot of know-how along the way about satellite funding and what it takes to launch an entire fleet of satellites. Designing the Jabiru-1 satellite was a great experience, and I really enjoyed working with our key vendors, Lockheed Martin and Arianespace, to bring the Jabiru-1 design to life. We still have a lot to do in terms of filling out the team headcount and to procure all the required ground systems; nonetheless, we are getting closer and closer to fulfilling our vision of becoming a satellite operator.
SM
How do you think the satellite communications industry in Australia has evolved over the last few years?
David Ball
Satellite technology is a growing market in Australia, as it is so well suited to our geography. Australia is a vast country with people in remote locations who all have a need for reliable communications. The customer base for SATCOM services spans the oil, mining and gas sectors, the maritime sector and farming industries, as well as the Australian Defence Force—all have a need for reliable communications in locations beyond the reach of terrestrial networks.
Satellites are playing an increasingly important role in bridging the digital divide in Australia due to their ability to service those areas which cannot be reached by fibre.
This illustrates the natural advantage of satellites—the ability to cover the entire service area from day one without the need to wait for the rollout of terrestrial infrastructure or to worry about the impact of terrain or geography on service deployment.
Similarly, in disaster recovery situations satellites have proven to be vital in providing much needed disaster response communications when all other communication lines are severed.
In terms of natural geography and a place to originate services into the Indian Ocean region, Australia has many advantages. We have political stability, a good climate for operating teleports and we are an ally of the U.S., which creates the potential for generating significant business from overseas.
SM
2012 was an exciting year for NewSat, can you tell us a bit about what has been happening?
David Ball
In 2012 NewSat continued achieving milestones towards the Jabiru Satellite Program and focused on expanding its teleport business. Some of our major achievements were signing a contract with Kyprosat to secure eight orbital slots and securing approximately two thirds of the funding, US$390 million, for the Jabiru-1 project, via export credit agency debt funding from the US Ex-Im Bank and COFACE. To date, NewSat has signed US$618 million in binding pre-launch contracts for Jabiru satellite capacity, including customer contracts with MEASAT and TrustComm.
The Jabiru Satellite Program is now well under way, with the launch of Jabiru-1, Australia's first commercial Ka-band satellite, set to launch in 2015. NewSat also grew its teleport business by signing new contracts with government and enterprise-grade customers across the Americas, the Middle East, Asia and Australia and achieved record results, with a 29 percent increase in its yearly revenue growth.
SM
Jabiru-1, Australia's first commercial Ka-band satellite is currently under construction. How is this project progressing?
David Ball
The Jabiru-1 satellite project is progressing very well. We have selected industry leaders Lockheed Martin and Arianespace, the most reliable launch providers in the world, to build and launch the Jabiru-1 satellite. The project build began in December 2011 and in June last year we achieved a significant construction milestone with the completion of the Preliminary Design Review.
A satellite as large as Jabiru-1 can take some time to build, but once completed, will provide enormous benefits and flexibility throughout its on-orbit life. Jabiru-1 is set to launch from the Guiana Space Centre in French Guiana in 2015 and will provide superior coverage over South Asia, the Middle East and North Africa. Jabiru-1 will provide "new" capacity to these high demand regions through a range of separate payloads and, regional, multi-spot and steerable beams.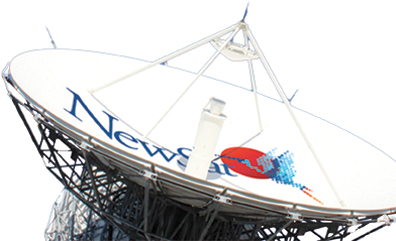 SM
What differentiates Jabiru-1 from all the other Ka-band satellites out there?
David Ball
The Jabiru-1 satellite has been designed to provide customers with the maximum amount of flexibility in configuring their networks. The design provides broad coverage beams which can be used for a diverse range of applications through the life of the satellite. These applications include cellular backhaul, enterprise networking, large data file transfer, mobility applications and video applications. Through the Jabiru Satellite Program, NewSat is focused on the provision of raw satellite capacity which can be used for a wide variety of applications. The Jabiru-1 satellite has been designed to address the requirements of enterprise, government and telecommunication users. It is important to note that NewSat is leveraging Ka-band in much the same way as the satellite industry has leveraged C-band and Ku-band with great success for decades.
By way of contrast, most existing and planned Ka-band systems are designed to provide managed service solutions, often tailored specifically around the provision of residential broadband service. These systems involve the deployment of antennas and equipment to hundreds of thousands of users and the provision of through-life subscriber management and help desk services to that retail user base.
NewSat is not at all focused on providing retail service to consumers—our focus is on enterprise users and telecommunication service providers. Our open architecture approach to the business enables customers to tailor solutions to meet their unique service requirements (e.g. dedicated non-contended links, asymmetric services, etc.) rather than having to constrain their requirements to fit into a pre-defined managed service solution.
SM
NewSat's Australia-based Teleports in Adelaide and Perth were awarded Top 3 at the 2012 World Teleport Association's Excellence Awards. Could you please tell us more about NewSat's Teleport business?
David Ball
We are extremely proud of the results we achieved in our teleport business last year. This is testimony to the dedicated team that we have at the teleports and the team that works with our customers to get their services on-air. NewSat's teleport business continued its record growth trajectory throughout 2012, growing its yearly revenue by 29 percent and signing 306 major contracts across the resources, maritime, construction and government sectors.
At the start of the year, the teleport business signed its largest individual contract, US$8.59 million, for the Wheatstone Project, which is one of the world's largest liquid natural gas (LNG) projects located off the North West coast of Western Australia. In addition to being rated in the Top 3 teleports in the world at the 2012 World Teleport Association's Awards for Excellence, NewSat's teleports are also accredited to supply services to the Australian Department of Defence (DRSS) and are recognized as a highly secure Global Access Point, supporting certified classified networks to ensure the transmission of vital and sensitive information for government clients.
SM
What is in store for NewSat for the rest of 2013?
David Ball
This year, NewSat will continue working towards realising its long-term vision of becoming a satellite operator and there is a tremendous amount that needs to be completed in order to make this transition.
As part of the Jabiru-1 program, we have placed resident engineers at the Lockheed Martin factory in the USA. The resident engineering team is responsible with interfacing closely with Lockheed Martin on a daily basis and constantly reviewing the details of the satellite build to ensure that all specifications are being met.
In addition, there is a significant amount of ground infrastructure that needs to put in place to be ready for the commencement of Jabiru-1 operations. We are finalising the design for the expansion of our teleport facility in Adelaide. The expanded facility will house the Jabiru Satellite Control Facility and Jabiru Customer Support Centre as well as provide extra technical facilities for customer equipment. The Jabiru engineering team will also be focused on procurement of the ground Earth stations and the TT&C facilities as well as the development of the satellite flight control system. In addition to all of that, we will continue to work closely with Arianespace to complete all the mission analysis and planning for the Jabiru-1 launch.
At the same time, our sales pipeline is looking very promising this year and our sales team will continue to grow, with overseas offices in the Americas, the Middle East, Asia and Africa. We are also looking forward to the launch of NewSat's Jabiru-2, which is a hosted payload on MEASAT's M-3b satellite, currently under construction at Astrium and scheduled to lift-off aboard an Ariane 5 launch vehicle at the end of the year. Jabiru-2 will deliver highly targeted coverage in and around Australia, Timor Leste and Papua New Guinea, and will be in strong demand.