Clyde Space is a trusted innovator and supplier of smallsat solutions and has forged a highly regarded reputation over 10 years of fostering the smallsat market and building an extensive mission heritage.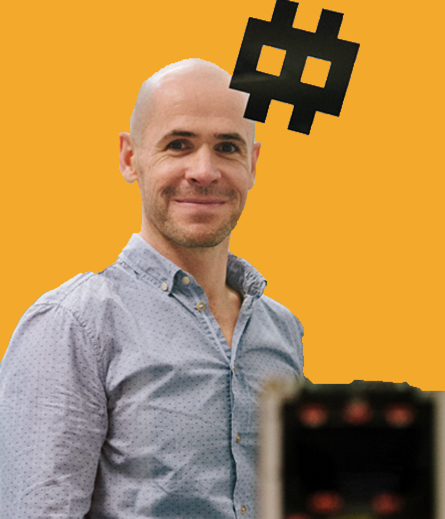 The company has an extensive heritage, offers cutting-edge products and a robust management approach within smallsat market. Significant success has been achieved through the supply of off-the-shelf 'CubeSat' class nanosats.
Throughout the firm's history, innovation was key, all the while ensuring that there was no compromise in quality. Pioneering new technology for an evolving space industry, Clyde Space has disrupted the utility value of nanosatellites; enabling, for example, ever higher power applications by bringing low cost, high efficiency and reliable electronics to market.
Customers worldwide have included; the Massachusetts Institute of Technology, the US Army, US Navy, LuxSpace, NASA and JAXA. Clyde Space has supplied more than 1,800 subsystems for small spacecraft that have ranged from 1 to 250 kg in size and have also contributed to the success of the most challenging CubeSat missions around the world.
In recent years, the smallsat market has grown exponentially and the company has grown into several, new, geographical markets. Recently announced was the firm's international expansion plans—the first North American subsidiary company, Clyde Space Inc., will come online in the not-too-distant future.
Clyde Space supports space missions at all levels, from conceptual design, development, integration, testing, through to launch and on orbit operations. There are actually two halves to the offerings: off-the-shelf products that consist of subsystems and full platforms, available for purchase at the click of button online; and bespoke solutions, which are designed specifically to meet customers' requirements, which range from tailor-made subsystems to full mission design, integration and test.
The off-the-shelf products encompass a variety of products, from batteries, electronic power systems, solar panels, onboard computers, communications equipment, attitude and orbital control systems, to software and spatial platforms.
As a result of previous mission experience developing bespoke satellite platforms, such as Outernet and UKube-1, Clyde Space can offer standard platform designs for 1U and 3U spacecraft. These affordable, flight-proven spacecraft consist of off-the-shelf platform solutions that culminate in shorter development times and reduced costs.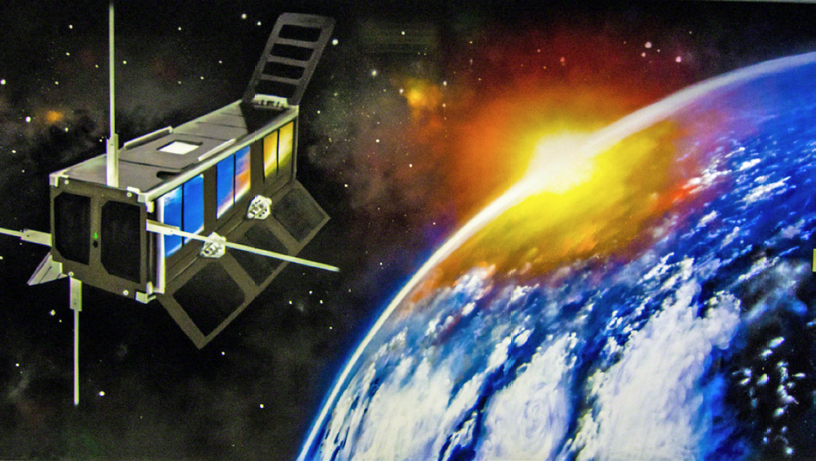 The modular design of the subsystems ensure the ability to deliver platforms ranging from 1U to 27U which combine space-qualified, off-the-shelf subsystems and bespoke products to deliver end-to-end, mission-ready platforms.
Clyde Space is named after the River Clyde, the main river running through Glasgow, Scotland, which once built 25 percent of all of the world's ships. The company is aiming for this to be true for the spaceships of the future and, currently, 40 percent of all CubeSat missions are supported in one form or another by the company.
Clyde designed and manufactured Scotland's first satellite, UKube-1, which was launched in July 2014 and was commissioned by the UK Space Agency—the smallsat mission was completed at the beginning of 2016.
Clyde Space Growth + Innovation
Innovation is at the company's forefront and business is based on innovative solutions for the smallsat industry. Market needs are anticipated and new technologies and applications are constantly being pioneered.
Solutions remain at the forefront of all technological advancements through the development of comprehensive roadmaps. Several subsystems are now in the their third generation and are considered some of the best CubeSat products available on the market today. Inspiration for product development stems from addressing customers' needs of our customers.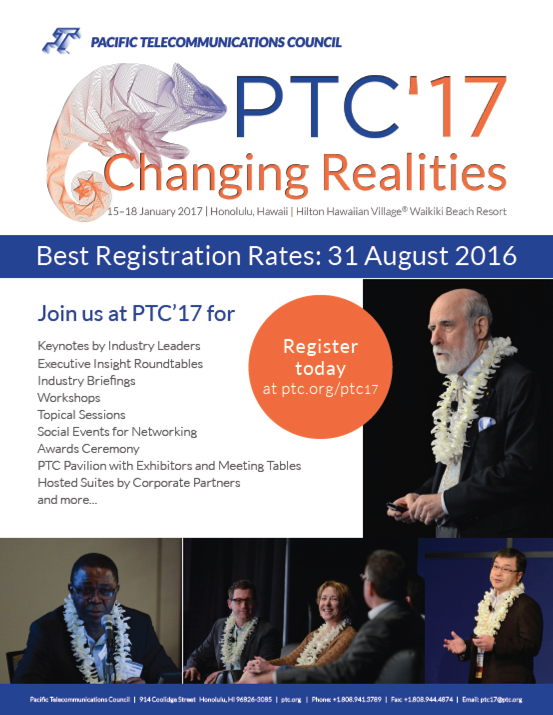 Through promotion of the downstream application possibilities that can be achieved through high performance platforms, the firm assists customers with the realization that smallsats offer potent solutions.
Clyde Space was the prime contractor for the UK Space Agency's UKube-1 pilot program, which has been one of the most exciting company projects to date. This is one of the most advanced nano-satellites ever manufactured and is also the first satellite to be designed and built in Scotland, a fact of pride for Clyde Space. The success of the UKube-1 moved the firm from a subsystem to a system contractor and highlighted the skills and capabilities at Clyde Space in priming a full spacecraft mission.
Standardization and a high degree of professionalism has been introduced to the development of complete smallsat solutions. Building on the experience gained working as the prime contractors on the UKube-1 mission, through development of nexgen, advanced platforms, such as the upcoming ESA PICASSO mission and the UK Space Agency's recently announced In-Orbit Demonstration mission, the latter is intended to provide a platform for up and coming UK based payload developers.
In response to an ever increasing demand from 'big business,' Clyde Space has developed a range of CubeSats specifically designed for deployment as a constellation to provide global coverage at a fraction of the development time and cost normally associated with traditional satellite solutions. Examples include the Outernet and SeaHawk missions that will provide free Internet access to isolated locations and capture images of sea color to aid in oceanographic analysis, respectively.
Clyde Space has a proven track record of developing high quality flight hardware that meet challenging delivery deadlines at a market-disruptive price-point, adding real and immediate value to customers' mission developments. Recently introduced is high value bundle pricing to entice those seeking quality and cost savings. This has been introduced within the Power Bundle family product pricing and will be additionally rolled out in 2016 for other bundles.
Clyde Space is the only dedicated CubeSat vendor to have an ISO9001:2008 accredited Quality Management System and has no known on orbit subsystem failures.
A large number of projects are currently in the development queue; with the growth of the space industry in general, and the smallsat market in particular, Clyde Space has been able to secure an increasing number of contracts. In response to this increase in demand, Clyde Space has grown production capacity to ensure that the capability to deliver on these projects is not compromised.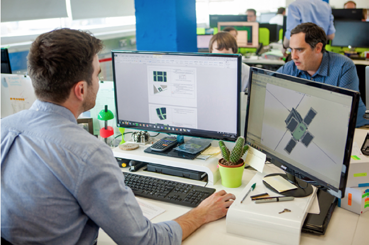 Various initiatives have been implemented to drive Clyde Space and the firm's customers forward, including the introduction of automated test setups, pick-and-place manufacturing for standard products, expansion of on-site testing capabilities and, of course, a significant recruitment drive. Clyde Space plans to continue this growth for the foreseeable future. Over the past 12 months, Clyde Space has shipped more than 1,000 units to customers across the globe—this represents a 100 percent increase in manufacturing throughput when compared to the previous year.
Perhaps more importantly, the "On-Time Delivery" quotient has remained constant throughout, demonstrating that even the larger number of projects have not had any detrimental impact on the company's ability to deliver projects to schedule. Growth strategy has been heavily influenced by the need to set up shop internationally in order to access strategic markets where nationalism is essential in order to win contracts. Clyde Space aims to establish trading offices in certain key markets across the globe to unlock these sectors of the market.
Clyde Space both supplies to, and nurtures this new space market, and the market's success is such that even organizations that include NASA and ESA, and large aerospace Primes such as Airbus and OHB, are taking an interest and looking to Clyde Space as a valuable partner.
2015 has been Clyde Space's most successful year to date—2016 will be even better. With an expanding consumer base and the resulting orders, such has propelled the company further into a strong, market leading position.
The growth in the smallsat sector witnessed the company attaining record revenues in the 2015 to 2016 financial year. Recognizing the continued growth of the market, and capitalizing on a market-leading position to drive growth—and, indeed, to maintain that very position— Clyde Space has invested heavily in capability development over the past year, and continues to do so, recruiting heavily and expanding its facilities. For example, currently in the process of development is a ground station that will support the growing fleet of Clyde-built spacecraft. This facility is expected to come online this year and will initially feature VHF, UHF, and S-band communications capabilities.
With the space market showing sustained growth at almost 10 percent over the past few years, and the company's specific smallsats market segment revealing growth at close to 40 percent per year, market conditions are extremely favorable.
With a record number of deals and orders won for projects such as a £1 million deal to build three CubeSats for American global broadcast company Outernet Inc., Clyde Space has illustrated that in a market dominated with a few giant international players, smaller organizations can still enter this competitive landscape and receive a highly lucrative proportion of the market share, while providing customers with high-end solutions.
clyde.space
---