Broadcast technology is progressing at such a pace that the focus has shifted from the underlying solutions themselves to the way in which people's lives are impacted and improved by them.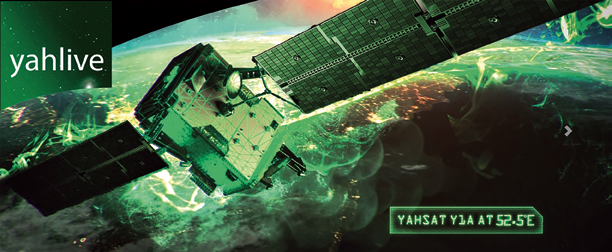 This has never been truer than for Yahlive, which operates a leading-edge network to broadcast quality satellite television yet measures its success through the communities it serves and enables. Connecting with communities is at the heart of Yahlive's business and has been fundamental to its success.
Yahlive is a broadcast satellite company that provides quality satellite data and broadcast services to corporations and to a mosaic of different communities in the Middle East, North Africa and Europe. Yahlive also brings communities closer by delivering their favorite local and international TV entertainment.
Yahlive's East, MENA, and Europe Ku-band beams provide access to more than 160 satellite television channels, of which more than 70 are exclusive to Yahlive. The company broadcasts in both Standard and High Definition, with powerful signal strengths allowing it to be received on dishes as small as 50 centimeters.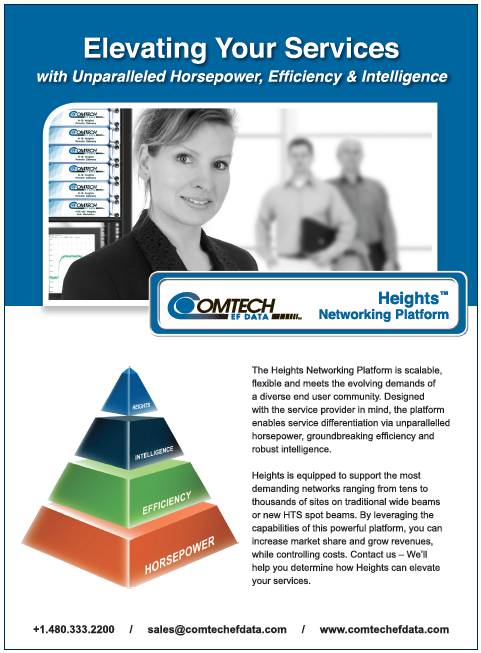 Yahlive has come a long way since its inception in 2011, and strives to positively impact the lives of people wanting to remain connected through language and content. Yahlive works hard with broadcasters to ensure specific bouquets of channels are put together that most suit each community's viewing tastes and habits.
"Delivering relevant and bespoke infotainment means that the viewers get to watch what they understand and relate to, allowing them to stay tuned-in" said Sami Boustany, the CEO of Yahlive. The company also works closely with broadcasters and relies heavily on market research to assess gaps in community and viewership trends.
Earlier this year, global research company IPSOS published a survey into the viewing habits of the Farsi speaking community. The survey consisted of several thousand interviews and produced 1,200 successful results used for onward analysis. The survey highlighted a number of key findings, including that there are an estimated 25 million Farsi-speaking viewers watching channels beamed by Yahlive, viewers who have come to expect high-quality content and delivery. Connecting with these communities remains the backbone of Yahlive's business, and offering viewers the content they desire is a contributing success factor.
According to the IPSOS survey results, 81 percent of Yahlive users intend to continue using the service and Yahlive was rated by viewers as having the highest retention and satisfaction ratios among all other satellite providers targeting the same Farsi speaking communities of the region.
Yahlive's value proposition is multi-dimensional, and the intention is to maintain it as such for as long as possible. While technical excellence is one of the company's driving selling points, it is not the only one. As such the satellite service provider has raised its focus on audience needs, and the regional communities in countries covered by its East, MENA, and Europe beams. Previously parts of this region have been underserved, with language and local content via satellite being limited in some areas.
This is where Yahlive is building deep, lasting relationships. In addition to reaching the target communities with the right programs, Yahlive also works to evolve its broadcast service quality. With the current demand for enhanced picture quality Yahlive will soon be delivering several 4k channels.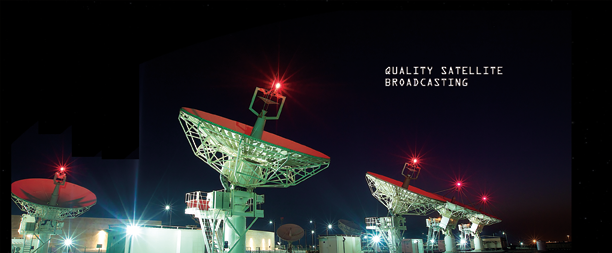 The ongoing deep dive analysis of viewers and their preferences has resulted in the Yahlive proposition evolving over time. In the past, Farsi, Afghan and Kurdish channels were spread across multiple satellites, thereby delivering a fragmented source of regionalized satellite TV channels from different orbital neighborhoods.
With its Yahsat's Y1A satellite Ku-band payload, the company has successfully consolidated existing and new exclusive channels, thus providing premium content that appeal to these markets and acts as a powerful viewership growth catalyst. This has resulted in Yahlive possessing the fastest growing community of Direct-to-Home (DTH) viewers and channels serving the Farsi, Kurdish, Dari and Pashto audiences across the Middle East, South West Asia.
Extending its reach further, Yahlive recently announced signing a capacity deal with Adriatic Tours S.L—Alpha One RTV Network, with the two companies set to collaborate on the broadcast of channels to the Balkan communities in the Middle East, North Africa and Europe in eight languages; Bosnian, Serbian, Croatian, Albanian, Turkish, Spanish, English and Arabic. These free-to-air (FTA) channels will be available to Yahlive viewers who reside within the MENA footprint pointed at the Yahsat 1A satellite located at the 52.5 degrees East orbital location.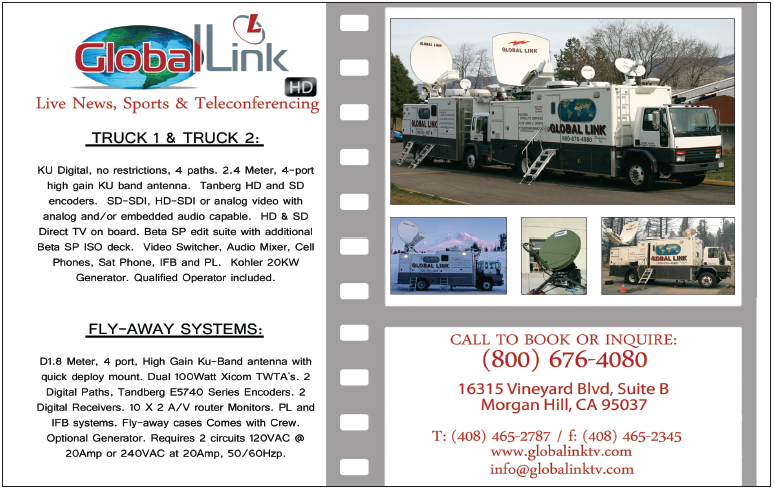 Yahlive also announced that it has signed a deal with Sahili Media Group to serve other communities in their MENA footprint with a rich bouquet of existing and exclusive local and French TV content from the Maghreb and elsewhere in the world bringing Algeria, Tunisia and Morocco their favorite news and entertainment channels.
"Yahlive's trajectory is based on regionalizing its service offering. This entails creating multiple hotspots one for each community in its coverage, and it compels us to diligently cater to the specific requirements of both broadcasters and viewers. There can be no bigger long-term plan than to offer broadcasters what they want. And for Yahlive viewers, the pledge is to continue fostering a sense of individuality and togetherness combined, irrespective of cultural diversity and distance," said Boustany.
Yahlive is a joint venture combining the visions, energy and values of Yahsat and SES, and has been enhancing the viewing experience of many communities, crafting a dynamic satellite television neighborhood across its coverage area.
www.yahlive.com/

Prior to his appointment as CEO of Yahlive, Sami Boustany was the Chief Strategy Officer of Yahsat and was responsible for developing and implementing the long-term strategic business and regulatory roadmaps of the company.
Before joining Yahsat, Sami was a Senior VP at Mubadala, a leading investment arm of Abu Dhabi as well as Yahsat's parent company. Previous to his work with Mubadala, Sami was a Senior Associate with Booz & Co. where he helped develop and grow the firm's MENA satellite platform from 2006 until 2008.
Sami started his career in the satellite industry with Northrop Grumman in the US and as a Senior Systems Lead Engineer, he co-led several satellite ground software programs for more than 6 years.
Sami holds MS degrees in Electrical Engineering and Management Information Systems, both from the University of Central Florida.
---