When the Oil and Gas (O&G) industry took a turn in 2014, Energy companies did all they could to cut costs and consolidate resources.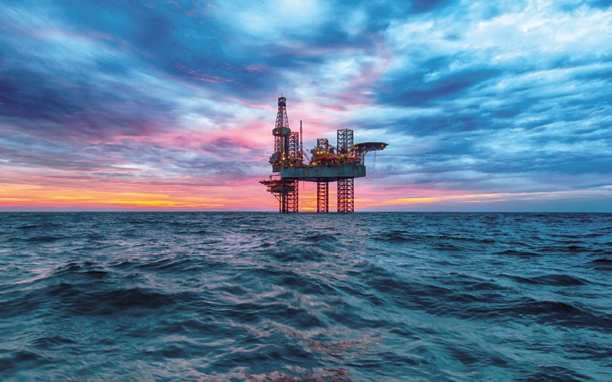 Between 2014 and 2016, global O&G companies cut capital expenditures by roughly 40 percent, letting go of about 400,000 workers1. Projects were canceled or put on hold. By May 2016, the global total rig count sat at just 4042.
Today, the market is cautiously rebuilding. With more sensitivity to volatility, O&G companies are looking for ways to ramp up operations while keeping costs down. One solution that has emerged is to invest in integrated connectivity solutions to maximize investment in reliable communications while minimizing the impact on companies' headcount, infrastructure and wallets.
The emergence of Internet of Things (IoT) devices and automation allows companies to do more with less. Experienced employees can now operate multiple projects from a single remote location. Cloud solutions reduce the need to purchase new hardware and software3.
For O&G companies, a powerful network with the capacity to reliably run their newly-digitalized oilfield is of utmost importance. To keep up with the demand in bandwidth and increasing complexity of managing remote networks, Energy operators' networking and IT teams need to be properly equipped, knowledgeable and selective when choosing IT solutions that best fit their needs in a scalable way.
Energy operators should look for a network service provider who can be a true business partner—one with an expert knowledge of the industry and the flexibility to tailor solutions to their specific needs now and in the future. Energy operators should evaluate their service providers based on the following six characteristics.
1 — Reputation for Reliability
Reliability is absolutely critical when selecting a service provider to support a company's essential operations and keep workers safe. The network simply must not go down — and it must be secure.
With the rise of IoT devices and big data, companies need a supplier that can ensure data collected from all activities make it back to headquarters in a timely manner, especially as the Energy industry upgrades and introduces new digital technologies, it is essential to select a partner with a track record of near-zero downtime and one that responds proactively to maintain connectivity when a situation arises.
2 — Innovation on a Customer's Behalf
O&G companies need a provider that enables them to do more with fewer resources; one that helps them by making recommendations for improvements with minimal risk or change in investment. That's why innovation must be a trait of any service provider today.
An innovative service partner will help you find ways to maximize connectivity, whether that's through clever network designs, using cutting edge technologies or by simply enabling economies of scale.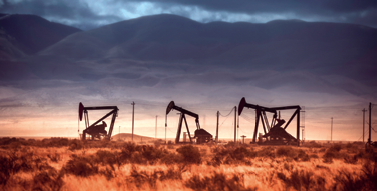 As O&G companies introduce advanced technologies as part of the digital oilfield, it's essential to have a vendor with the capability and knowledge to offer solutions to new types of challenges. Energy companies should seek out a service supplier that will leverage new technologies to find unique ways to reduce costs, enhance safety, motivate staff, enable better and faster decision-making, protect assets, increase the security of data and more.
3 — Provide a Single Service Experience
A service provider that can provide an end-to-end solution — not just pieces of the puzzle — will make the management of companies' communications exponentially easier.
One company that works as an extension of a firm's IT team means less paperwork, less hassle as well as better response times.
Finding a service provider to handle entire connectivity solutions also provides greater visibility for all parties involved. As they have oversight of an entire system, a service provider can create a better picture of current and future needs and suggest solutions accordingly. Working with a single service provider also gives Energy executives greater visibility of their connectivity system, instead of trying to piece together the workings of multiple companies.
4 — Borderless, Global Coverage
Having a readily available network is critical to global operations and personnel safety; however, ensuring a seamless experience can be tough, especially for operations in harsh remote environments.
That's why it's important to work with a service supplier that is both network and technology agnostic — meaning they are not restricted to a single constellation of satellites or even one access technology.
They should work behind the scenes with 4G and 5G wireless, terrestrial, fiber, microwave, low latency satellite, high throughput satellite, conventional GEO satellite or hybrid networks to ensure all remote locations receive connectivity that switches automatically and without interruption, no matter where you work.
Because technology-agnostic service providers are open to current and future access technologies, companies can rest easy knowing they will have access to borderless global coverage — now and as new technologies arrive. Providers that are not locked into one access technology can also offer the best connectivity at the best rates.
5 — Proactive Network Management
As any downtime leads to loss in revenue, Energy companies need a supplier that will detect and address any interruptions to connectivity as soon as possible and without waiting to be notified.
This means the service provider needs to be available 24/7, no matter where operations are located. Global service operators with local support teams have the best chance of reaching rigs and assets quickly in case someone needs in-person assistance.
A proactive network operator with a knowledge of the Energy industry can also help shape and optimize traffic, manage multiple networks, and create end-to-end connectivity solutions. By handling the backend of connectivity and network management, a proactive service provider gives companies the power to look at the bigger picture and make more informed network decisions. It also frees crew up to focus on other core aspects of
the business.
6 — On-Demand Scalability
Energy operators need the ability to reassess, relocate and reboot operations efficiently. They also should accommodate customers' last-minute needs.
Service providers that offer on- demand fulfillment can work with you to quickly get the equipment, bandwidth and network you need as operations shift. With on-demand bandwidth and resource pooling, companies can intelligently allocate bandwidth across rigs, move as needed, and streamline budgets.
Speedcast and the Energy Industry
Speedcast is a global communications partner. With years of experience with some of the biggest players in the industry, the company has the expertise to keep a client's operations connected and their crew safe.
Speedcast Atlas is a fully managed, end-to-end solution to support a company's business through digitalization and automation of worksites and processes. With Atlas, a network of networks delivers reliable connectivity in remote and harsh environments.
Speedcast provides the services and support a firm's operations require and works side-by-side through solution concept to implementation, through all business evolutions to deliver everything from a tailored design to system installation and management.
You can also trust your on the world's largest remote communications network, With capacity from more than 80 satellites and 40 teleports, most critical operations run flawlessly on the world's largest, remote communications network, one that is layered with redundancy across fiber, microwave and LTE.
Atlas provides full access to Speedcast's differentiated, value-added solutions that cover a comprehensive range of voice, data, network and content requirements. Speedcast Atlas makes remote connectivity simple and dependable. With Atlas,there is 24/7 support and field engineers deployed around the world, as well as access to the company's expert-driven, consulting services.
www.speedcast.com
References
1www.strategyand.pwc.com/trend/2017-oil-and-gas-trends
2www.nasdaq.com/article/whats-driving-oil-rig-count-in-the-us-despite-weak-crude-cm832201
3 www.oilgasmonitor.com/addressing-changing-oil-gas-regulatory-land scape-cloud-based-compliance-solutions/
---