As consumers develop a further understanding of what their payTV subscriptions could provide them across additional screens, satellite and cable TV providers now have an opportunity to leverage their content, brand and relationship with consumers to create competitive OTT (Over-The-Top) TV offerings.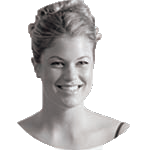 There is already a precedent for traditional—and by this, I mean satellite, IPTV and cable—payTV operators adding OTT services to their proposition; a great example is BSkyB in the UK with Now TV. Just last month, Tvinci announced that Eutelsat KabelKiosk—a German 100 percent subsidiary of Eutelsat SA, providing more than 300 payTV operators in Germany with cable infrastructure and content—had selected the Tvinci 2.0 platform to power their OTT offering to their customers.
OTT TV presents a huge opportunity for payTV operators, and there are a number of key points to consider at each stage of the OTT deployment:
Devices
Unlike traditional payTV services which rely on a set-top-box (STB) within the operator's network, OTT payTV services must be suitable for use on the different connected devices within a household. This poses a number of challenges for the service provider who no longer controls the firmware updates, and where the market includes a range of devices with different operating systems, screen sizes and update frequencies.
When selecting vendors for an OTT project, it is crucial that the platforms are attuned to the trends in the CE market so that deployments are not slowed down as more supported devices are added to the service. Legacy platforms created for satellite and cable payTV will not be able to navigate the gamut of challenges in the OTT space—this can only be achieved with a nimble partner who understands the market and the opportunities in providing TV services on a broad range of devices. A partner must be selected that possess the proven relevant experience in pay OTT TV deployments. Eutelsat's platform from Tvinci is a great example of a solution which demonstrates technological acumen, as the platform will support iOS and Android smartphones and tablets, PCs, connected TVs, proprietary client on STB and—crucially for the German market—HBBTV STBs.
Business Rules + Content Protection
By its very nature, OTT is a disruptive market force and is a catalyst for incumbent operators to innovate and enhance their existing product line up with a cutting edge, flexible offering. When competing with network agnostic newcomers, it is crucial to support multiple business models so that consumers do not need to leave their traditional payTV supplier when they're looking for TVOD.
Toggle is the leading OTT TV service in Singapore, offered by MediaCorp, the country's largest media company, and is a great case in point for a multi-screen TV service which implements Tvinci's multiple usage models. The content is supplied through a variety of business models (AVOD, SVOD, TVOD, freemium, coupons and discounts, etc.) and the content bundling is performed manually (i.g., categories and genres) or editorially. Metadata tags allow the service provider to bundle the content by parameters including actor, director, genre, and so on.
Monetization
While content is indeed king, and the quality of the content will significantly contribute to service revenues, OTT provides operators with many opportunities when it comes to monetization. A solution must be selected that will support enhanced options for monetization—e.g., adding additional devices to the subscription, providing "offline mode," monetizing the number of users per household —and which is flexible enough to accommodate market changes as the service grows and the market matures.
A superb example is Netflix's announcement last month that it will be charging for individual user profiles, or Sky offering "offline mode" for a fee. Tvinci has implemented individual profiles for Eutelsat and our deployment for EpicTV—a product of Elisa, a leading Finnish telco—includes an offline mode.
User Experience Management + Personalization
Many vendors will talk about "personal and social TV," and upon further investigation will be referring to integrations with social networks. It's important to remember that to create a truly personalized TV experience with a valuable social element, the TV service must cater to each individual within the household. Every end user will have their own preferences, their own viewing history, and their own social networks. In addition, once a service relates to each household member as an individual, the account administrator can also monitor their VOD (Video On Demand) budget and their access to restricted content or particular devices.
Agility + Flexibility
Delivery of video over-the-top is fraught with challenges, all of which can only be addressed by partners with the agility to nimbly navigate these challenges. Typically, legacy platforms for payTV do not include the necessary components for launching OTT TV services. Vendors with existing platforms tend to bolt on the added features in order to keep their platforms relevant for today's market. These backend solutions tend to slow down the launch time for service providers and, as the market changes, to meet consumer expectations—services become outdated quite rapidly.
Time to market is crucial. With low barriers to entry, the OTT TV market is wide open and there are a number of high profile disruptors who are expanding their global footprint. By launching a service quickly, and by using a platform with developers who work with a holistic methodology to constantly keep the service operating efficiently and reliably, a service provider will gain a large market share and will future proof their service for years to come.
Proven Success
When undertaking the research to investigate the viability of platforms to power an OTT TV service, operators must ensure that the platforms which are being considered have a successful track record. Part of the research must be undertaken as an end user; can you enter an app store and access an application which is powered by the platform? Can you see that the user experience is reflected adequately in the front end? What is the uptake and how successful are the services which are powered by their platform?
Video consumption, at its heart, is a passive experience for the end user. There is a delicate balance between meeting the consumers' expectations for an immersive multi-screen TV service which is both social and personal while retaining a lean back feel. From the perspective of the OTT payTV operator, the TV service should be immersive and sticky, with monetization features and the ability to scale up the service. From the end user's perspective, the TV service should serve their preferences and allow them to enjoy an uninterrupted video consumption experience as well as allowing them to interact with their friends.
Tvinci's second generation platform—as deployed for Eutelsat KabelKiosk—for OTT TV does just that—the operator controls the users, content, devices and user experience. Simultaneously, the consumer enjoys an immersive TV experience which is truly personal, with the ability to interact with the largest screen in the home, the TV.
The OTT 2.0 platform was designed with an understanding that no two consumers are identical. By using Tvinci's backend platform, service providers can design multiple usage models with a variety of business rules so that they can monetize their service effectively. In addition to monetizing their content, Tvinci customers can also monetize other parts of the service including the ability to stream content concurrently on more than one device (subject to the movie studio's requirements), and the ability to add more devices to a household subscription.
The 2.0 platform demonstrates, for the first time, how a backend can manage much more than just content and devices; it can also manage a sophisticated user experience, which includes a social feeds. Tvinci's SocialHub is built into the platform and filters and aggregates social network interaction to provide a relevant real time feed of social activity around the content. For the end user, the social feeds provide an unparalleled interactive and sticky TV experience where they have no need to leave the service provider's eco-system, where the content is enriched by the social network activity. On the service provider side, these social interactions provide invaluable insights into consumer behavior and preferences.
The Tvinci OTT 2.0 Platform also includes a multi-DRM (Digital Rights Management) solution where all of the main DRM providers' solutions are used to great effect, allowing the seamless transition of a piece of content from one device to another.
The 2.0 platform was designed with the ability to monetize all parts of the service—this means that a service provider could provide incentives for social interactions (e.g., share the service with your friends and receive one free movie), the option to send gifts to friends using the service, to name but a few. The platform also supports multiple languages for dubbing and subtitles and multiple currencies for billing. More information at: http://www.tvinci.com
About the author
Adina joined Tvinci in 2008. Previously, she led the successful expansion of a non-profit organization as it entered into new territories, while raising sufficient funds for the process. Adina established and formed the Delivery department at Tvinci and currently maintains the global pre-sale and accounts efforts as active member of the company management from its London based office.