Oil and gas operations are located in some of the world's most difficult and isolated environments, where even the simplest communication and logistical tasks present both complex and costly challenges.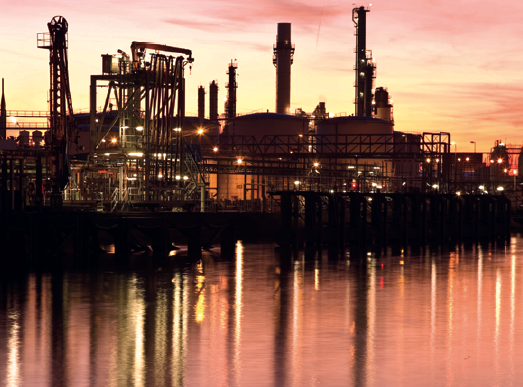 From exploration to distribution, access to anywhere, anytime communications is vital for the current and future operational success of the oil and gas (O&G) industry. As a result, connectivity requirements are growing significantly, with satellite the technology of choice to meet the operational demands of the energy sector.
Northern Sky Research's report (NSR) highlighted that the energy markets will be a critical consumer of satellite communications, forecasting a 1345 percent increase in bandwidth demand, TPEs (Gbps) from 2013 to 2023. NSR also noted an increasing trend to support tools and services for well-site monitoring, as well as VLAs (Very Large Array), WLANs (Wireless Local Area Network), voice, and video with crew and operational separations, increasingly driving bandwidth demand. This demand is what offers generous growth prospects for the satellite industry.
From auto-tracking satellite units to large and secure enterprise networks, satellite infrastructure supports O&G operations that range from on-site office requirements and employee welfare services to remote asset monitoring, back-up communications and security and safety systems enhancements. Satellite diversity and expansive footprints that enable anywhere, anytime communications with 99.99 percent availability, 24x7x365 technical support, and secure communications ensuring information privacy and business activity protection, are all of the major benefits of using satellite for the energy sector.
Head Office On Site
One of the major benefits of satellite communications is effectively having head office facilities on site. During exploration, remote diagnostics is a key process that represents a significant opportunity for reduced operational costs and enables quick decision making.
Greater access and management of remote sites enables operators to leverage skilled resources, boost productivity and increase return on exploration and production investment. GE recently highlighted in The Industrial Internet@Work that; "mobility is playing an increasingly important role in workforce productivity. Wireless connectivity and the explosion of smart phones, tablets and related devices are putting real-time information and collaboration tools into the hands of workers everywhere from factory shop floors to hospital waiting rooms and offshore oil rigs. As the availability and performance of the global communications fabric continues to mature and expand the deployment of these technologies and the sophistication of the applications they support, continues to grow."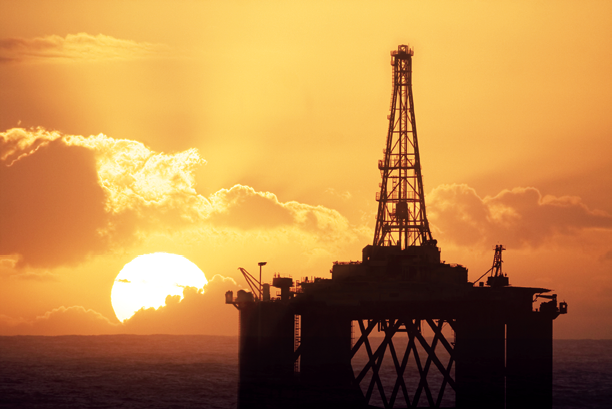 Management and technical experts can provide knowledge and real-time guidance regardless of individual location or site development, while data can be immediately sent back to a central location for monitoring and recording. Today's offshore rigs have more IP devices than ever before and 'new, sophisticated rigs continue to come to market that increasingly resemble a modern data centre, rather than a remotely located platform' (NSR, 2014). Subsequently, secure, reliable and fast connectivity is essential to deliver real time communications.
Transportation logistics is also a significant portion of energy sector operations and requires communications consideration. Ever advancing technologies and capacity availability is further driving innovative applications and flexible mobility requirements that enhance communications on the move.
Employee Welfare
Employees working on remote sites demand a level of connectivity that enables constant communications to remain in contact with family and friends, keeping up-to-date with current events, and for entertainment, all essential in a location with minimal infrastructure and facilities. Employee welfare can also be enhanced through mobile tools and applications that provide critical information and instruction, improving employee safety, knowledge and training.
Most significantly, Annunziata and Evans (2013:31) stated; "workers will see their jobs become more rewarding as they will have easier and faster access to information and be better able to collaborate; they will learn and upgrade their skills at a faster pace, while becoming more efficient and productive."
Maximizing Operational Efficiency with Communications Partners
Today, oil and gas operators look for communications partners who are commercially and operationally aligned with their business objectives and possess the flexibility to meet their technical requirements while delivering a diverse range of solutions and platforms that can be implemented and deployed rapidly.
Partners selected NewSat to provide vital communication services to one of Australia's largest resources projects, located in Western Australia. The size and nature of the project meant a diverse range of solutions were required to overcome the communication challenges large and remote resources projects encounter. As a 24 x 7 x 365 operation, the project required an always-on satellite service. Remote internet, voice, video and data services were implemented for operations, workplace health and safety compliance and back-up communications, as well as on-site staff welfare.
Prior to the project commencing, NewSat worked closely with the engineering and design team to ensure the venture had the best possible satellite service available and the greatest number of design options as the project matured. The final contract was a meshed satellite network, linking the on-shore production facility, the off-shore platform and the Perth head office. The wide range of satellites NewSat accesses provides line-of-site and satellite diversity, to ensure there is no single point of failure throughout the satellite network.
Supporting the O&G Industry: Jabiru-2
As bandwidth demand continues to increase, there is a need for more satellites to support the sector. Jabiru-2 will provide coverage in and around Australia, Timor Leste, Papua New Guinea and the Solomon Islands and deliver highly concentrated bandwidth and EIRP and G/T, ideal for oil and gas requirements, preparing to meet the demand of today, tomorrow, and years to come.
As exploration, production and distribution continues, satellite communication partnerships will be an essential element for energy sector operators to maximise operational efficiency and achieve business outcomes.

For additional information regarding the Jabiru-2 satellite, please visit http://www.newsat.com/jabiru-2
About the author
Andrew Matlock has a career spanning 25 years across telecommunications and technology sectors, much of it dedicated to building successful business teams and creating significant profitability and shareholder value. Joining NewSat in 2007, Andrew holds a Bachelor of Applied Science majoring in computer science and mathematics from Swinburne University, Australia. After a successful start as a computer programmer and analyst, Andrew then transitioned into sales and business management where he has created, developed and subsequently managed a number of divisional business units.
---