The number of subscribers signing up for payTV services is rapidly growing across the globe.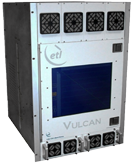 Consumers are now more willing than ever before to spend their money in order to receive the latest in broadcast programming. One particular region where the rate of growth is escalating rapidly is the Middle East and North Africa (MENA), where demand for these services has been, and continues to be, on a steep upward trajectory.
According to a Middle East and North Africa PayTV Market Monitor report, published by IHS1, the MENA payTV market saw an increase of 12.4 percent between 2013 and 2014. This, among other revealing statistics, has led IHS to predict that, between 2015 and 2019, the MENA region will experience a growth rate five times higher than the growth rate of Western markets—that includes the US, UK, Germany, France and Italy.
The reason for this unprecedented growth is due to the region's firm anti-piracy measures, the high quality of the payTV offerings, and the investment in local (Arabic) content. IHS expects primary payTV households in MENA to accumulate 6.6 million subscribers and reach revenues of 1.7 billion euros in 2019.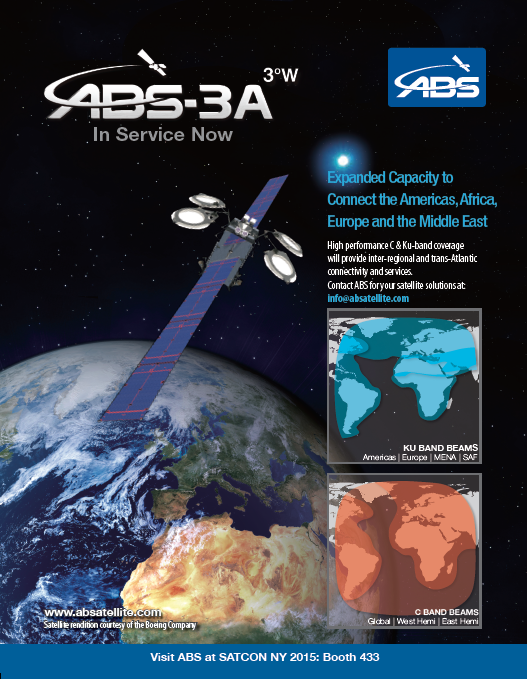 Furthermore, according to a 2015 report by Arab Advisors Group2, as of April 2015, there were 14 service providers in nine countries in the MENA region who offered commercial IPTV services. With this number only expected to grow, and IHS's predictions on track, satellite operators need to start thinking about how to future-proof their technology ahead of rapid customer gains and the associated increase in demand for capacity.
Many of the television services in demand within this region are derived from IPTV (Internet Protocol Television) and Direct-to-Home (DTH) satellite services that include hundreds of local and international channels. Many of these services are received by service providers via satellite link before being re-transmitted over the related cable and fiber network to customers.
While the increasing demand for content over mobile devices and DTH is undoubtedly driving growth, implementing the correct infrastructure is key, not just for the development of individual businesses, but also for the continued expansion of the entire satellite market.
Currently, satellite technology is the only broadcast solution that can provide connectivity anywhere and everywhere in the world, no matter how remote a location is requesting services. However, if operators cannot guarantee their customers the backbone to deliver new services and to handle the increased traffic those services will bring, all that could change—and quickly.
Building Without Rebuilding
To support the on-going growth in the MENA region, ETL has opened a sales office in Dubai. This has enabled the company to work closely with operators and service providers in the MENA region and to understand the challenges of delivering content by satellite.
Television service providers in the region, including du, one of ETL's customers, want to build extra capacity in their IPTV networks to further extend subscriber bases as well as to ensure full network resilience.

To accomplish this goal, service providers need to invest in bespoke, scalable solutions that are highly adaptable in order to build precise network capacity. For du (www.du.ae/), ETL delivered 3 RF matrices, which included two 32 x 128 Vortex Matrix systems and one 64 x 128 Vulcan Matrix system (pictured left). These matrices were selected for their performance and reliability with dual redundant, hot-swap power supplies and CPU modules, with real-time performance monitoring. ETL's matrix designs can also be easily expanded for future growth.
At ETL, with technology continuously advancing, standing still is simply not an option nor a sound business decision. The firm's products evolve as the industry changes and flexibility and the ability to respond quickly to changing technologies and conditions are paramount to business success. Seventy percent of ETL's largest orders in 2015 were bespoke engineered to meet specific customer requirements and the challenges to design new products for shifting industry needs was always accomplished.
For example, increases in High Throughput Satellite (HTS) launches means that new ground segment equipment products which ETL are designing (such as the Dextra splitters, StingRay RF over Fiber, photo on next page, and matrix range) are enabled to be Ka-band ready. New products have an operating frequency range up to 2450 MHz, making them ideal for new HTS applications.
The Correct Infrastructure
In addition to building extra capacity into already existing IPTV networks, any operators wishing to remain ahead of the curve must invest in tomorrow's technology today through the upgrade of teleports. Teleports play a crucial role in providing technical services for the delivery of IPTV transmissions, as well as the transmission and contribution for DTHBH, cable and digital-terrestrial networks.
As the company's products have seen incorporation into many satellite teleports worldwide, the necessity for teleport operators to upgrade their ground stations inter-facility links (IFLs) is of continual concern. The development of HTS which operate over Ku- and Ka-band frequencies, and requirements for increased bandwidth, have played a major role in this evolution.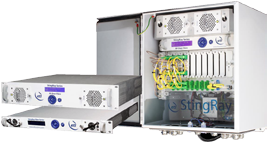 ETL's latest new RF technologies in RF over Fiber provide a reliable solution for teleports looking to advance their ground station signal links. The StingRay series is the most compact unit of its kind and offers hot-swap, fiber optic link modules and dual redundant, hot-swap power supplies in the smallest capacity possible.
There are also continued improvements in satellite downlink designs, where operators are improving their monitoring, redundancy and signal quality. Multiple layers of redundancy have been developed at ETL Systems, with hot-swap and remote control and monitoring facilities on RF distribution equipment able to provide peace of mind during live satellite feeds. In addition to built-in reliability, there have also been big breakthroughs in RF performance, such as isolation.
With the correct infrastructure, then, continued success can be guaranteed for the satellite industry. That being said, the major driving force behind the constant refinement and reinvention of technologies remains the huge demand for new and exciting technologies, such as satellite-driven IPTV services.
References
1Arab Advisors Group, IPTV in the Arab World 2015, May 2015.
2IHS, Middle East & North Africa Pay TV Market Monitor report: 2014.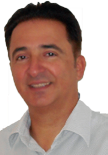 Dr. Esen Bayar has more than 25 years experience in satellite communication systems and hardware design and development and he joined ETL as Chief Technical Officer in June 2003. He is proactively engaged in developing ETL's operational procedures and technologies which have played a pivotal role in transforming ETL to a global leader in RF engineering and custom build.
ETL Systems is privately owned and has been designing and manufacturing RF equipment since 1984. The company's growing global presence accounts for 80 percent of the firm's total exports from the UK, where ETL is based. ETL designs and manufactures professional RF distribution equipment for satellite ground stations and other microwave users. The product range includes L-Band Routers, Switches, Splitters, Combiners and Amplifiers covering DC-40GHz. Reliability, resilience, and RF performance are the core customer requirements which drive ETL's product innovation and development.
Adaptability and scalability combine with these to provide future expansion.
With its dedicated in-house engineers based in Herefordshire, UK, ETL Systems has seen an average growth of 20 percent in the last five years and has won three Queens Awards for International Trade.
---