David Bettinger joined iDirect as the Director of Hardware Engineering in 1996 and took over responsibility of all hardware and software development as VP of Engineering in 2002. In 2005 he became Chief Technology Officer and is now responsible for the oversight of all technology decisions within iDirect, and serves to drive the strategic direction for product development, technology alliances, along with mergers and acquisitions. Mr. Bettinger currently serves on the Board of Directors for the Global VSAT Forum and is an active member of the Telecommunications Industry Association, IEEE and the IPv6 Forum.
Previous to iDirect, Mr. Bettinger was a senior member of the technical staff at Hughes Network Systems in the Satellite Networks Division. Mr. Bettinger is a graduate of Virginia Tech with a Masters of Science degree in Electrical Engineering and has been awarded six patents in the area of satellite communications.
The advent of next-generation High Throughput Satellite (HTS) technology marks an important change in the satellite industry. Not only will HTS bring a huge influx of new bandwidth, overcoming longstanding capacity issues, but it will also deliver significantly higher performance throughput for a range of increasingly demanding enterprise applications.
New HTS capacity will help overcome long-standing quality, reliability, and cost issues, bringing satellite to a level of growth and adoption that far exceeds traditional usage. However, while HTS brings considerable opportunity, it comes with its own set of challenges.
In this Q&A feature, iDirect Chief Technology Officer David Bettinger explains the technology behind HTS and discusses how HTS will benefit satellite operators, service providers, and end customers.
SatMagazine (SM)
Why does HTS matter and how is HTS technology different than traditional satellite technology?
David Bettinger
From its humble origins as a technology of last resort, our industry has taken tremendous strides in making satellite a more reliable, high-quality communications technology that is suitable for a wide range of applications. However, one challenge we've always faced is an undersupply of capacity. This issue, coupled with the additional costs of purchasing, installing and managing hardware has kept the price for satellite service high and hindered much broader adoption.
That's why HTS technology is such an exciting opportunity for our industry. HTS will provide a huge influx of bandwidth capacity, allowing satellite operators and service providers to deliver higher speeds at a lower cost. Of course, there are some technical complexities to HTS that bear mentioning.
One thing that's important to realize about HTS is that it comes in a variety of different forms. While it was originally thought of as a Ka-band consumer offering, HTS has evolved to span a variety of different satellite bands, beam sizes, and Earth orbits.
For example, one satellite operator has launched Ka-band satellites that operate over spot beams satellites. To gain throughput improvements, these spot beams continuously re-cycle frequency on the remote side, while connecting through a feeder link to a hub infrastructure. Another operator followed this with the introduction a wide beam Ku-band satellite. Meanwhile, a third operator has debuted an MEO fleet.
The point is, satellite operators are choosing different architectures based largely on the markets and geographic areas they wish to serve. Our focus at iDirect has been on developing ground infrastructure technology that can support any satellite architecture and give operators and service providers the ability to deploy an HTS service quickly and affordably.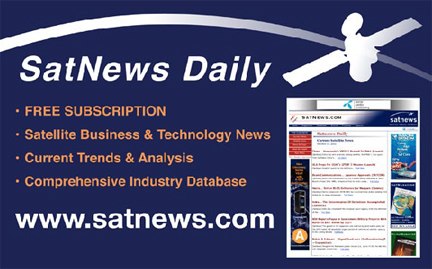 SM
What are some of the challenges of adopting HTS technology?
David Bettinger
As mentioned above, HTS can be technically complex, encompassing a wide range of different bands, beam sizes and Earth orbits—each with its own unique strengths and physics. That's one challenge.
Another challenge for satellite operators and service providers is adjusting to the new HTS value chain, specifically who owns and manages infrastructure and who owns and manages customer relationships. New business models for bringing HTS capacity to market will emerge alongside traditional business models, and both operators and service providers need to have the flexibility to manage multiple options.
A third challenge associated with HTS is meeting new end user expectations. From maritime to military and every vertical in between, end users are tuned in to the HTS opportunity and will be expecting seamless connectivity for high-bandwidth applications at a lower cost with easy-to-use and easy-to-deploy terminals.
These users also demand carrier-class reliability. That means your network must automatically optimize inbound and outbound traffic for high performance under any condition­—adjusting to weather, beam location and terminal size. And it requires hub diversity to overcome rain fade and hub redundancy to ensure network failover.
Finally, you need a single management system to make large-scale deployments manageable and also to automate, optimize and integrate with your NOC applications.
Fortunately for iDirect partners, the iDirect Intelligent Platform meets all of these challenges. From the beginning, we designed our platform for maximum flexibility. As we move into the HTS era, we are continuing to evolve our technology—from our hub and line card system to our versatile series of remotes to our network management software—to be significantly more powerful.
SM
Earlier you talked about new HTS business models—how will HTS impact the way capacity is delivered and impact satellite operators and service providers?
David Bettinger
HTS business models will involve the entire value chain, which includes six key elements: a satellite operator, teleport facility, hub infrastructure, network operations, service provider and end users. Here are just a few of the options.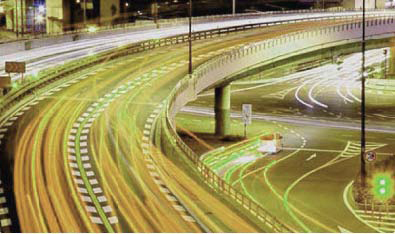 The first HTS satellite offerings were marketed as a managed service model. The satellite operator owned and operated all infrastructure and network operations, relying on distributors to re-sell their service and manage customer relationships.
In this model, satellite operators assume responsibility for infrastructure and network management. Service providers have a narrower operational focus, but also a smaller capital outlay. Plus they gain speed to market since they can immediately access and market HTS capacity.
Another option is a hub co-location model, wherein a satellite operator invites a service provider to co-locate a hub in its teleport. In this model, the service provider gains greater control and higher margins, while the satellite operator is able to establish an accelerated path to market by gaining access to service provider that is ready to purchase significant amounts of HTS bandwidth.
A third option is the Virtual Network Operator (VNO) model, wherein a satellite operator leases hub space to a service provider. The service provider only needs to purchase a line card to establish an HTS service, maintaining full control of its own network and end-users. This is an attractive model for service providers that want to lower their investments while getting quick access to the HTS market and expand in response to demand.
iDirect recently produced a video that goes into detail on the benefits of each of these business models. You can check it out here: http://idirect.net/Company/Video-Library.aspx
SM
What does the future of VSAT look like?

David Bettinger
The HTS era represents a huge step forward for our industry and will bring VSAT to new levels of performance and reliability—making it a viable mainstream communications technology for any application. In order to ensure that everyone can share in this vision, however, we need collaboration across the entire VSAT eco-system. Whether you're a satellite operator, a service provider, or a ground segment and technology provider, we all have an important role to play in taking VSAT to the next level. At iDirect, we're proud to be leading this charge.
Readers can follow-up and access additional information at
http://www.idirect.net
.