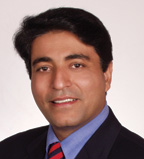 Indian TV viewers and Internet surfers never had it so good. Seven DTH operators, 500 plus TV channels, MSOs and cable ops who are upgrading the ageing analogue infrastructure, broadband services—have all given them a slew of choices. And all of this is becoming possible thanks to satellite communications and broadcast services being offered by satellite operators.
Consider: India is now Asia's leading DTH market and by 2016 will account for 72 percent of the region's DTH subscribers. Between 2012-2016, seven Indian DTH operators are expected to add more than 25 million subscribers. Broadband users (fixed, wireless, wimax, 3G) are expected to climb to about 140 million from around 30 million in end-2011 over the same period. Of the 30 million achieved so far, around 13.3 million are fixed line broadband. But the targets set by the Indian telecoms regulator under the National Broadband Plan are higher: 75 million (by end 2012) and 160 million (by 2014). Mindboggling numbers, right? The fact is that by leapfrogging costly fiber installs with the reach, reliability and immediacy of satellite, innovative providers are satisfying pent up demand for quality content and connectivity at a record pace.
In six short years, DTH operators have exceeded 30 percent of India's multichannel payTV market. DTH subscribers stand at about 45 million today. India is now the largest DTH bastion in the world and is setting the example for other emerging markets. Much of the success has been driven by high quality services and programming at affordable prices. Indian subscribers, for example, can get about 220 channels for three to four dollars a month. That includes 15 to 18 HD channels, VOD and DVR, along with distance learning and religious content choices.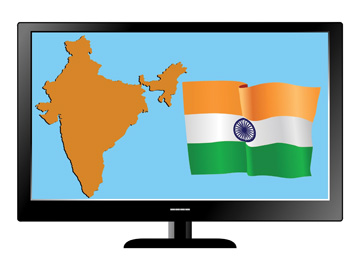 Then recently, the much-maligned-in-the-past cable TV sector is racing to meet the deadline set by the government to digitize the top four metros of Delhi, Mumbai, Chennai and Kolkata by mid-2012. Once they meet that, the next challenge will be to digitize the entire national cable TV infrastructure by 2015, leading to the total switch off of analog signals. Clearly a battle royale is on between DTH and cable TV to gain supremacy in India's 150 plus million TV homes.
Satellites are playing a lead role in the transformation of India's media and entertainment market. In partnership with
ISRO
[the
Indian Space Research Organization
],
SES
is committed to helping India's DTH and telecom service providers introduce a next generation of access to television and information for the masses.
On The Horizon
Switch back to the year 1999. Number crunchers and analysts expected that there would be just two operators with three to five million subscribers. However, a liberal DTH policy encouraged three times as many players, who are investing in what could be one of the best dividend paying payTV markets in the world. Low monthly fees, inexpensive
set-top boxes
(
STBs
) and access to 200 to 300 quality channels have combined to make DTH an entertainment and information value and staple in India. The explosive DTH growth has taken virtually everyone by surprise and serves as a business model for other emerging markets.
Cable operators looking to win in this market would take this opportunity to grow ARPU by offering more channels, including broadband, DVR and video on-demand. With currently 10 to 15 real HD channels being served currently, we expect this figure to increase in 2012, offering greater premium choices to India's sophisticated and growing middle class.
Satellite's success isn't limited to the impressive rejuvenation of Indian television. VSAT network operators are having an equally important impact on the region, delivering high-speed broadband and life-changing, web-based services. Government agencies and businesses, from banks to gas stations, in India's biggest towns and cities and most remote villages and farms are increasingly relying on satellite to connect, compete and prosper.
Unlocking A Brighter Future
The lack of information can be a debilitating barrier to success and opportunity. India's farmers, for example, have long sold their wheat and cotton harvests to middlemen without real-time access to the fair market value of their hard-earned crops. Satellite enables portals such as
e-Choupal
to link remote farmers with up-to-the-minute crop prices, pest control tips, planting demos, even sharing examples of best practices aimed at driving ingenuity, sustainability and profitability. As a result, rural connectivity has enabled many of India's farmers to better prepare in managing and building a better future.
Along with access to real-time market information, satellite is also changing the way people interact with their local government. Digitalization is playing a key role in driving productivity in remote locations, connecting villages and linking them to crucial government programmes to enhance security, efficiency and even remote learning. Today, thanks to streamlined, internet-based solutions via satellite services, getting a birth certificate in an Indian village no longer has to take weeks or months. It's a web transaction that requires mere minutes.
The potential of satellite communication abounds especially with the evolving demands of India's new global economy. SES is privileged to be able to play a role in enabling India's new economy.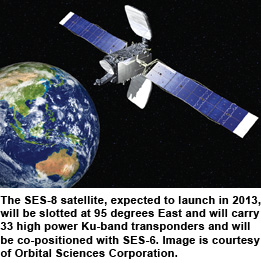 In conjunction with ISRO, SES satellites are home to the largest VSAT networks in India, with more than 120,000 VSAT terminals. These networks carry a wealth of important services, from telemedicine, e-governance initiatives, agricultural data, banking and stock information, as well as sophisticated business connectivity applications, all aimed at fueling local, regional and global access.
DISH TV
, Asia's largest DTH provider with over ten million subscribers, and
Bharti AirTe
l, India's largest telco with more than six million subs, are contributing immensely to India's new information age on SES satellites. Our prime orbital slots at
95 degrees
and
108 degrees East
are home to India's premier DTH neighborhoods, which is enabling premium global news and entertainment to flow into Indian homes at mass market prices.
India's DTH leaders have become experts in the field, as they grapple with distributing content in 7,000 towns, cities and villages at two to four dollar ARPUs, undeterred and strategically focused on the bigger picture. They see a brighter future of more channels, choices, advanced services and revenue growth. SES is sharing global knowledge and new ideas with our DTH provider customers across India in an effort to help them realize their ambitions, while incubating the lessons from India into other emerging markets.
Trends To Watch
There are some exciting trends gaining traction that are sure to drive growth and optimism across the region. High resolution and regional content will greatly enhance the viewer experience with increasing relevance.
Look to HD to gain significant traction over the next three to four years, as DTH audiences grow more discerning in their preference for HD, offering better picture quality over standard definition programming. HD content will help to usher in tiered programming packages, enhancing consumer choices and driving up monthly subscription rates.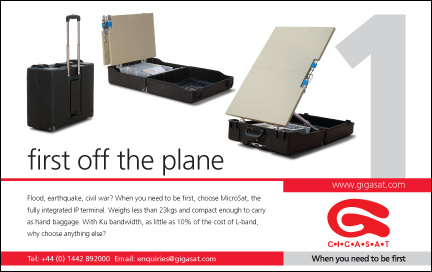 With 22 official languages and eleven of them commanding well over 30 million speakers, tailored regional content will further entrench DTH throughout India and provide an additional layer of premium choices over the next three to seven years. This means that communities across the diverse fabric of our Indian society can be equipped with real-time information, relevant to them in their distinct regional environment. With the trend towards new channels and viewing shares moving away from the mainstream national channels to regional channels, consumers will increasingly be more discerning, demanding tailored local news, but also be exposed to advertising content relevant to their lifestyle, grooming a next generation of savvy consumers. The cost of advertising on these channels is expected to be significantly lower than national channels hence increasing their appeal to local advertisers. As regionalized content and ad campaigns gain momentum, this will be a tremendous driver of revenue spurring local economic growth.
With more than 30 million ethnic Indians living and working overseas in search of new challenges and opportunities, this also presents a golden opportunity for Indian broadcasters to reach out and connect the wider expatriate Indian communities. With a proven track record in building DTH communities around the world, SES can share its expertise and experience to be a strategic partner for Indian broadcasters looking to scale new heights and connect with the wider Indian community globally.
Market Commitment
By 2016, India will have 141 million payTV homes, or 84 percent of total TV homes. PayTV households will create revenues of US$10.3 billion. Including DTT and free DTH, India will have 117 million digital households, or 70 percent of total TV homes, by 2016.
With such impressive growth rates coupled with increasing competition, it has become increasingly important to provide back up with high quality replacement and expansion capacity to match the growth ambitions of our key customers. SES understands this and is committed to the long-term success of India's DTH and VSAT markets with our prime orbital slots at 95 degrees east and 108 degrees east.
Under the guidance of ISRO, SES is focused on enabling the delivery of a wealth of new services, from quality HD to localized programming and access to information for all. Satellite is enabling a special delivery of new opportunities and a brighter and connected future across India, and SES is honored to be part of this historic transformation, enabling DTH and VSAT operators to explore new possibilities and expand on their unprecedented success.
*
Figures quoted are from Informa Telecoms & Media and Media Partners Asia 2011 reports.