Gary Carter has many years of experience in the communications technology field. He is responsible for innovation and technology migration in future satellite distribution products and solutions addressing the needs of the radio broadcasters, television broadcasters, and cinema delivery solutions. The scope of which covers the delivery of live streams and files over DVB + IP satellite networks to traditional and cutting-edge applications. Current efforts are focused upon adding functionality to radio networks which drives incremental revenue or enhancements to the listener experience through receiver insertion of targeted of ads and programs.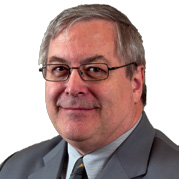 Mr. Carter joined International Datacasting (http://www.datacast.com) in 1987 as Director, Systems Engineering and later held position of President of IDC's U.S. subsidiary. At IDC, he has been involved with most of the world's major government radio networks from Voice of America and61
1 Radio Liberty to Emergency Warning networks in Korea. He has contributed to the establishment of innovative and pioneering radio networks in Europe, Australia and Latin America distributing sports, religious, agricultural and off-track betting.
SatMagazine (SM)
Mr. Carter, your career within the broadcasting environs is most compelling. Would you please tell our readers how you became involved in the world of broadcasting and how satellite broadcasting attracted your professional attention, beginning with your background?
Gary Carter
Beyond the excitement of the Race to the Moon of the late 60's, I first encountered satellite communications as a university student while working for Raytheon Canada. A visit to Telesat's Allan Park facility made space and satellite communications feel real. I was initiated to satellite hardware with uplink systems and space qualified TWT's and, later, participated at General Instruments in an early DBS startup called USCI. Satellite distribution of television channels to cable headends was where conditional access started. I have the arrows in my back to prove it.
SM
Is satellite radio here to stay? Are more and more terrestrial stations becoming more digitally enhanced and providing their programming via satellite?
Gary Carter
The use of satellite to deliver radio programming from production studios to distant AM, FM and DAB transmitters is here to stay. No other medium can deliver high quality digital audio as reliably, to so many diverse locations, as satellite. Satellites deliver radio programming for 100's of radio programmers 24 hours a day to 10,000's of locations across the USA and Canada... Many more around the world.
SM
Is IDC undertaking any work with government agencies in response to their need for secure broadcasting capabilities, from radio to video to live feeds?
Gary Carter
IDC supplies a range of security and encryption solutions that provide for the secure transmission of audio, video and data services to government and commercial customers interested in protecting ability to monetize their valuable content.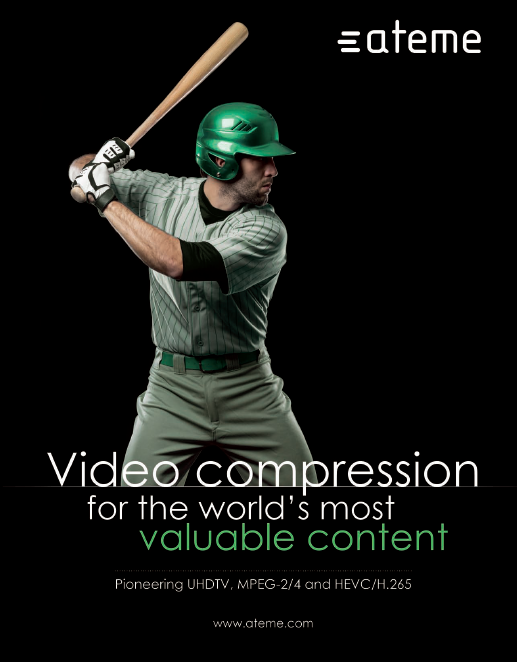 SM
What role does IDC play within the digital cinema market segment? What sort of growth do you feel is realistic for this technology across the globe?
Gary Carter
In the digital cinema marketplace, IDC is, far and away, the market leader. The company supplies a fully integrated satellite solution for the delivery of movies, DCP file packages up to 325GB, as well as live content in 2D and 3D. Satellite distribution provides for the fast and reliable delivery of the latest movies to theaters around the world.
We provide satellite receivers that are installed in cinemas that fully integrate with modern electronic projectors and storage systems. Live content distribution is growing for sports, music and stage performances. Sometimes, it truly is better than being there. You can be a lot closer to the action and actually hear what's being presented, possibly from the other side of the world. The last FIFA games were presented in 3D in hundreds of theaters world wide.
There can be no question that the most exciting technology for satellite right now is the combination of DVB-S3 and High Efficiency Video Coding (HEVC). This combination will significantly reduce the cost to transmit a television channel via satellite, as it reduces the bandwidth required for a television channel by as much as 50 percent. It also reduces the cost of entry into the satellite television business and frees up bandwidth, which, in turn, allows people to start more satellite TV channels. HEVC and DVB-S3 are the fundamental enablers of economical 4K television transmission by satellite.
SM
What technology or recent advances does IDC bring to satellite broadcasting that is unique to the industry?
Gary Carter
IDC's LASER™ Targeted Ad Insertion Platform has created a new paradigm for advertisers and satellite broadcasters. The product dramatically increases their revenue opportunities by better targeting ads to user demographics. LASER now allows the satellite receivers of large regional broadcasters to implement network driven local ad insertion within the satellite receiver. One user reported a 30 percent increase in ad revenue, all in one cost effective box.
SM
Which of your current product lines is the most deployed?
Gary Carter
Our most deployed products are audio receivers as used by broadcasters to feed AM/FM/MW/SW radio broadcast facilities. Data receivers continue to be strong in the financial, VOD, digital cinema and military markets. On the consumer side, we have designed, built and supplied services and equipment into the DTH market. The most recent is a DTH system in Africa which uses more than 200,000 satellite receivers to-date.
SM
Do you see certain satellite technologies that are already entrenched in certain regions of the world now taking off in others?
Gary Carter
We see DTH growing at a strong rate in Asia and Africa. These classically underserved markets have a rapidly growing middle class of consumers and minimal terrestrial infrastructure. In the not too distant future, DTH operators will begin to implement DVB-S3 and HEVC to reduce costs and free up bandwidth to increase consumer programming choices.
SM
What are the top technical challenges that the satellite industry must overcome to ensure its future success?
Gary Carter
The top technical challenges primarily relate to the cost of bandwidth and the amount of available bandwidth in order to effectively compete with terrestrial alternatives. HEVC and DVB-S3 are the short term game here. Viable and low cost components to allow cost effective use of Ka-band plus hybrid network implementations that bring more services to users are absolutely necessary.
SM
Looking back over your career, what project or projects truly bring a sense of satisfaction to you?
Gary Carter
The company was an early entry development partner and supplier to the WorldSpace organization who implemented a satellite direct to user radio service. Satellite delivered radio to portable and fixed radios, much the same as Sirius/XM does to-day. The advanced thinking and the great teamwork yielded advanced technical achievements which were exciting, as was the ability of the system to impact the daily lives of people across Africa. Recently, we completed the first phase buildout of the Zuku DTH platform in Kenya with Wananchi Group. Again, the ability to reach hundreds to thousands of people is extremely rewarding. We have customers using IDC equipment that is now more than 20 years old and still going strong.