ETL Systems
By Ian Hilditch, Chief Executive Officer

ETL Systems, a UK-based global designer and manufacturer of RF distribution equipment, has had an extremely successful 2015, marked once again by solid revenue growth and expansion into new, international territories.
Expansion + Growth
The satellite industry is steadily growing and evolving. According to the 2015 SIA State of Satellite Industry Report, the world satellite industry has witnessed a four percent growth rate in revenues over 2014, led by the growth in consumer satellite television and interest in satellite broadband.
ETL Systems is pleased to have contributed in part to this growth and in turn watched the company's business experience a revenue growth of 19.14 percent. This was aided by major contract wins in multiple regions and our presence at trade shows all over the world, including Dubai, Singapore, Amsterdam, USA, India and Brazil.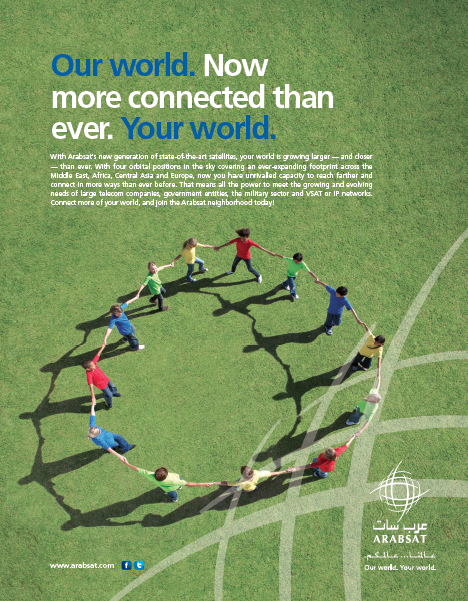 Investing In Latin America
This year, the company's expanded into Latin America, an area viewed as key to the firm's future growth and where significant operational expansion will occur. In May, we announced the appointment of LATAM Sales Manager, Rafael Zamora, who brings more than 15 years of experience in telecommunications and wireless solutions markets as well as a wealth of knowledge on the Latin American markets. This appointment is vital in providing LATAM customers with expertise in finding the correct solution to their unique RF challenges.
Expanding RF Over Fiber
Following last year's launch of some exciting new products, including a new range of RF-over-Fiber equipment and a Components Mounting System, 2015 was all about building on our expertise by designing more flexible, efficient and reliable products to give customers even better solutions.
At IBC 2015, ETL Systems showcased new and improved RF technologies, including additions to the Stingray RF-over-Fiber range.
The StingRay design offers excellent module to module isolation, making such ideal for high isolation applications. Downtime is minimized by dual redundant, hot-swap power supplies and hot-swap fiber modules. The range now includes 1+1 and 4+1 redundancy configuration options, providing additional resilience for uplink and downlink transmissions. For longer distance transmissions over fiber, coarse wavelength division multiplexing (CWDM) modules have been introduced which can transmit RF up to 35km distances with low signal loss.
The company's range of 26 L-band matrices is more than double that of our nearest competitor—customers can obtain the best fit for their requirements. This year, the matrix offerings were expanded further to include fully hot-swap Enigma matrix models with enhanced features such as low noise, variable gain and high linearity options. A model was also developed which operates up to 4 GHz, growing the firm's Enigma product range into wireless testing applications.
With a focus on flexibility, the new range of standalone units to power LNB's, the Piranha series, provides DC powering options in a compact 1U high, 19-inch chassis for a range of components and devices in satellite ground station RF and power distribution chains. The units are compact, expandable and customizable. Piranha's modular approach means that the customer can purchase the size that they want and then expand later as their LNB power requirements increase. Energy consumption can be tailored to specific applications with power supply module options.
Additional new technologies include improved performance for carrier monitoring with even faster switching time, improved return loss and isolation on the upgraded LS series monitoring switches.
Expansion Of Military-Based Products
This year, the range of RF solutions for military use was expanded, further proving that this equipment from ETL Systems is trustworthy and reliable.
A new range of RF power amplifiers was launched for electronic warfare applications, such as mobile frequency jamming.
In May, we provided BAE Systems Australia, the largest defence contractor in Australia, with customized amplifier units. The amplifiers form part of a new Ground Station that gives the Australian Defence Force the ability to communicate globally with its deployed units. Two major US Government agencies were also provided with customized Vulcan matrix systems.
New International Contracts
In addition to expanding military sector products, this year new international contracts were signed with influential players in key markets. At the start of the year, an upgrade to the IPTV equipment for a Belgian telecommunications giant was completed and Matrix Routers for extra resilience in the IPTV network of Middle East telecom operator, du, were also installed. In March, the company's Dextra series of active splitters and combiners were used at the MTN Communications (MTN) teleport in Holmdel, New Jersey. Intelsat selected us to supply specialized RF equipment to monitor and control global satellite traffic at that company's teleports in the U.S. and overseas.
ETL Systems equipment—including Enigma matrices and several RF combiners and splitters —were selected by CP Communications to outfit the company's new fleet of mobile production vehicles to allow seamless transfer of live golf tournament feeds. The system debuted in Scotland at the Ryder Cup. In May, another new and important partnership—Canadian company Solutions Broadcast RF (SBRF)—was announced. Through SBRF, Canada's major public broadcast network was provided with an outdoor (ODU) StingRay RF-over-Fiber chassis to create a reliable and top tier fiber system.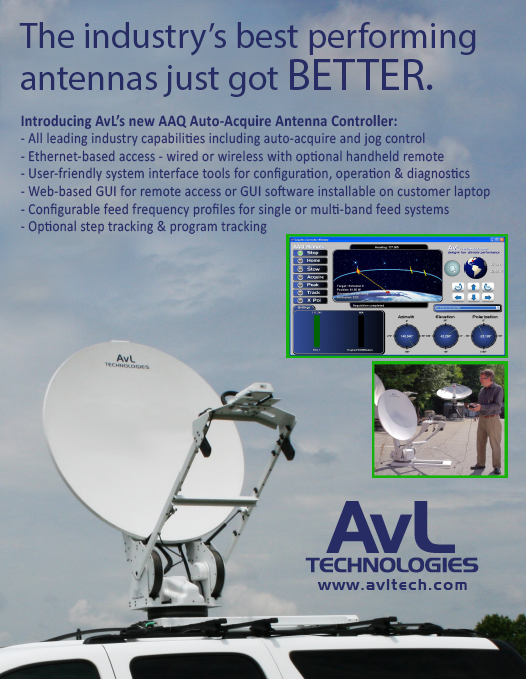 This has been a most successful year for ETL Systems and we look forward to developing our product range, growth and international presence even further during 2016.
etlsystems.com/
---
The Euroconsult Report
By Pacôme Révillon, Chief Executive Officer

The year 2015 has seen a clear acceleration in the transition from a legacy satellite communication value chain to a new environment. Changes in space infrastructure and business models are going hand-in-hand.
Although difficult to quantify before the end of the year, satellite services have continued to expand in two directions, including entertainment and connectivity in emerging regions on the one side, and communications on the move in more mature markets, with a particular focus on maritime and aero. This partly compensates for eroding legacy services in markets such as the US, Europe and Japan, and for milsatcom services that have remained on a downward trend although potentially stabilizing next year.
Two important trends for services include the reporting of more services making use of HTS capacity in a variety of markets, and consolidation among international service providers. One of the drivers is the need to realize economies of scale and reach a critical size to provide more complex communication services.
A selection of events and trends includes the following:
• The overall market remains challenging from a commercial standpoint. First, the macro-economic environment is currently not highly supporting, and changes in exchange rates currently tend to impact the margin of local service providers in emerging regions. Second, new application segments still take time to develop and result in large capacity usage and revenues. Third, the deployment of large capacity supply including both regular and HTS capacity results in a situation of oversupply in several markets and weights on capacity pricing.
• Competition also comes from the presence of a larger number of satellite operators in most regions. This results both from the presence of more national operators and from the entry strategy of existing operators in either new geographies or verticals. Recent examples would include the launch of ABS-3A offering capacity over the America, the market entrance of Turkmensat and the planned entry of YahSat into Brazil. The first impact of these emerging operators on the incumbents is felt in 2015, where SES reported a negative impact on the Latin American transponder demand after customers in Argentina migrated to the new Arsat satellite.
• The emergence and acceleration of new projects of broadband LEO constellations. New programs such as those of OneWeb, SpaceX, LeoSat and several others target a new level of efficiency for data delivery over satellite. An interesting development is the confirmed interest of most of the world-leading satellite operators in multi-orbit operations, from the presence of SES in O3b to the investment of Intelsat in OneWeb and the potential development of a LEO constellation by Telesat.
• For operators, middle term growth will require a several-fold decrease in cost per Mbps. A major driver is innovation on the satellite and ground segment as further detailed below. However, growth also happens through changes in business models and relationships with other stakeholders. A first trend includes a potential higher vertical integration of certain market players. A first step has been further investments in ground segments and service platforms by several operators, with for example the preparation of the EPIC satellite constellation.

Another trend includes the multiplication of partnerships and co-investment, either between two operators or between operators and service providers, with a recent event being the announced partnership between Eutelsat and Facebook in Africa or the venture created between SES and the government of Luxemburg.
• Satellite operators have also started to turn their attention to UHD, mainly 4K so far, with the first commercial channels launched in 2015. In late 2015, 11 satellite operators including SES, Eutelsat, Intelsat, JSAT, Hispasat, AsiaSat and Measat had already conducted test 4K UHD broadcasts on their fleet or had started to distribute 24/7 UHD TV channels. Several other operators including Gazprom have 4K UHD plans for 2016.
• A major event still pending is the WRC 2015 of the ITU taking place in late November. This will have consequences on the future dynamics in the use of the C-band, as well as give views on potential future threats on satellite spectrum.
Intense Launch Activity + A Decrease In GEO Comsat Orders
GEO comsat orders were down in 2015, as the year is likely to conclude with 16 units while 23 were ordered both in 2014 and 2013. Market decrease is the result of a low order rate of commercial operators (only 12 satellites like in 2012) while government-owned operators were also down at four units (versus five in the past two years). It is noteworthy that this slowdown follows several years marked by multi-orders of satellites from leading satellite operators, including for example the Inmarsat-5 and EPIC constellations.
Despite the overall slowdown in the number of GEO satellite orders, the need to optimize the cost efficiency of satellite infrastructure results in the adoption of innovative solutions. Four facts that were observed in the industry in recent years were confirmed in 2015:
• The presence of HTS payloads in new satellites continues to expand. All recent orders from leading satellite operators have for example included a significant HTS payload in Ku and/or Ka-band. 2015 orders have typically included three dedicated HTS and three HTS payloads on hybrid satellites.
• Having more capacity onboard is however just not enough. With the challenge of optimizing fill rates and in a context of intense competition, the need for more flexibility becomes more pressing. At least three satellites procured this year include digital signal processing (DSP) and software definition (SDR).
• Acceptance of electric propulsion for orbit raising is a third important trend. Three all-electric satellites and one
partly-electric satellite have been ordered this year, while the first commercial fully electric satellites began operations in the second half of the year.
---
The Forrester Report
By Chris Forrester, Senior Contributor

The past year has proven to be extraordinarily tough for the world's major satellite operators.
Consider these facts: In January of 2015, Intelsat's ordinary shares were typically trading at around $17 a share. By November, those shares had absolutely collapsed to barely $6 a share.
Luxembourg-based SES has had an even more roller-coaster type of a year, starting off in January at 30 euros and during the year rising to almost 35 euros in mid-April, but then tumbling to below 26 euros.
Another member of the 2015 'Roller Coaster Club' is Paris-based Eutelsat. That company kicked off the year at 27 euros and progressed through the heights of 32 euros in April and then sliding down to barely 26 euros by August. As this article is being written, Eutelsat has been able to report recovery to somewhere around 30 euros.
What has caused this consternation and lack of confidence and general uncertainty for operators?
This is not an easy question to answer, especially when, in most cases, the operators have also missed achieving their own financial targets and had to issue profit warnings to investors. Some experts place the problem firmly at the door of the operators themselves and a high degree of capacity over-supply, which has led to falling transponder lease rentals in some major markets.
Others have blamed the lack of certainty over future bandwidth demand for broadcasting combined with the threat from cable and IP-based service providers and OTT suppliers and the longer-term consequences for satellite demand. Never-ending stories about 'cord-cutting' and the admission by many operators that payTV subs numbers are—at best—flat in what Charlie Ergen (Chairman of the Board, and co-founder of, Dish Networks) admits are now "mature markets" in many regions.
Indeed, even traditional safe harbor broadcasters such as Time Warner (T-W) have some serious uncertainties about the future. T-W on November 4 saw their CFO Howard Averill telling analysts that the company was expecting to have to spend "hundreds of millions" on new digital products and away from their normal movies, TV and cable businesses. Time Warner's share price immediately fell a massive 9 percent and caused similar massive sell-offs at Viacom, Disney and 21st Century Fox.
Euroconsult, in its November 2015 assessment of the state of the FSS industry, reported that 2014 was "positive," although 2015 (at least for the first-half year) saw "half of revenue-generating FSS operators experiencing a slowdown in revenue growth. Industry growth was largely offset by the revenue decline recorded by ten operators including several large companies such as Intelsat, Telesat and JSAT. As a result, total FSS industry revenues nearly stabilized at $12.3 billion in 2014. This trend is expected to continue in 2015 with industry revenues growing by 2 percent at constant exchange rates at the half year mark."
With Euroconsult's overall assessment being reasonably positive, only when you drill down into the Top 3 operators (Intelsat, SES and Eutelsat) do the actual worries come to the forefront.
For example, October 29 saw Intelsat report its latest numbers and, while the revenues themselves were miserable (especially in terms of its government/military contracts), at least Intelsat could look to a much more buoyant 2016, thanks to its 'Epic' fleet of satellites and a handy slew of new contracts.
Nevertheless, revenues for Intelsat's Q3 were down some $28 million (5 percent) on the same period last year, at $581 million ($609 million last year), and EBITDA also suffering (at $458 million for Q3/2015, compared to $485 million last year). Intelsat explained, saying, "Our performance on this metric reflects reduced revenue per our expectations and modestly increased expenses primarily due to incremental investments related to our ground segment innovation initiatives."
Intelsat's station-kept transponders usage also declined to 2,150 units at the end of Q3; utilization was at 75 percent. This compared with 2,200 units at the end of Q2/2015. On the upside, Intelsat currently has 11 satellites in the concept, design and manufacturing stages.
That same day (October 29) saw Luxembourg-based SES reveal its numbers, and again, this information sent the stock market into a tail-spin. By the following morning (Oct 30), the company's share price tumbled almost 2 euros at one point in spite of the market accepting that the firm's quarterly numbers were either on, or above, expectations.
On a more positive note, SES states the company has secured contracts for six Ultra-HD channels, five of which are already on air. CEO Karim Michel Sabbagh said, "SES has continued to be productive in Q3. SES has been first out of the starting gate in the commercial introduction of Ultra HD, building on the milestone of Europe's first commercial UHD channel, pearl.tv—and adding further UHD agreements in Europe and North America with Sky Deutschland, NASA TV, Fashion One, High 4K and TERN-Insight.
Equity analysts at investment bank Jefferies said the SES results were "solid" and a welcome return to form after the company's recent volatility. The analysts praised Mr. Sabbagh's presentation of the current situation for not just SES, but the industry in general.
However, Jefferies' note to clients also added a cautionary explanation of the current woes for the industry, stating, "SES has (again) been rocked of late by market concerns around the long term role of satellite in developed market TV distribution. This is the latest iteration in a long run core debate, this time the bear case has been precipitated by evidence that terrestrial deployments are set to push the scope for IPTV delivery far further (measured in number of homes) than currently. The topic was a main area of debate on the call, with the CEO doing an excellent job of putting the risk into context.
"We'd highlight the following: First, SES embraces the debate; Secondly, there is real conviction that there is no single infrastructure / technology "panacea" for the diverse needs of TV operators—the market should not see this as a "binary" issue—satellite will have a role to play in a hybrid technology solution; Third, each infrastructure has its advantages and disadvantages but it boils down to the cost of distribution—OTT cannot scale users in the same way that satellite can, but satellite can't do on-demand in the way that OTT can; Fourth, when SES engages with a customer, it does so as an overall "solution" provider, not a seller of satellite capacity; Fifth, broadband advancements certainly address the ability of a home to receive TV, but don't take into account how rapidly core network costs ramp with the number of users—satellite will be used to do the "heavy lifting."
The Jefferies note is quite helpful and few see the crucial role of satellite fading away any time soon. But clearly this is a worry when satellites are being designed and built with a 17 to 20 year lifespan in mind—there are few who could bravely determine precisely the shape of any industry that far ahead in time.
November 6 saw another banker's note, this time a 19-page overview from Deutsch Bank (DB) of the 'Big Three,' and again makes challenging reading. DB examines Intelsat, SES and Eutelsat and comes to the conclusion that "video growth will slow. Our concern is not that TV platforms will abandon satellite altogether. Satellite's cost advantage over DSL will remain for a long time. But rather, linear TV channel launches will slow on satellite as more investment is directed to on-demand/OTT, while compression and time-shifted channel closures will more than offset incremental UHD demand," said Laurie Davison of DB.
Davison argues that none of the 'Big Three' grew their revenues, other than the uncertain benefits that flowed from currency fluctuations or termination fees. "The core video income stream, where broken out, was flat or down, in spite of continued HD penetration," he said. Davison's view is that despite the growth in demand that will inevitably come from new Ultra-HDTV channels, this growth will be offset by the closure of niche linear channels currently broadcasting in SD and "as more investment is directed to on-demand/OTT while [further] compression and time-shifted channel closures."
Despite these uncertainties, each of the 'big three' are investing heavily in satisfying what they see as future demand. Intelsat's 'EPIC' series of new High-Throughput Satellites (HTS) and multi-band satellites is typical. Also typical is Eutelsat, which is to build a new HTS especially for sub-Saharan Africa and to be in place during 2019. The satellite will be a multiple spot-beam craft delivering up to 75 Gb/s of bandwidth via 65 spot beams and targeting SMEs in Africa. Moreover, Eutelsat has an option with satellite builder Thales Alenia to double and thereby further accelerate the satellite's capacity and business impact over Africa.
Is Facebook The Future?
The Eutelsat craft is seen as a follow-on, and potential replacement, for a recently announced deal with Israel's Spacecom for short-term space on their AMOS-6 satellites. Eutelsat explained on October 28 that the Spacecom deal sees half of the capacity booked and sold to Facebook with zero profit margins. The other half will be used by Eutelsat to seek profitable business in Africa—AMOS-6 launches next year and enters service toward the end of the year.
Certainly the Facebook deal could be a game-changer in terms of capacity demand. However, critics might also argue that cellular usage, as well as the likes of O3b and OneWeb, might also successfully mop up this increased demand with their low-latency services.
Nevertheless, the new Eutelsat craft only adds to the surplus capacity available over Africa and already available from Intelsat and SES. Indeed, the satellite industry is only too aware that transponder lease rentals are falling globally—and tumbling in some regions. A study from Northern Sky Research (NSR) states that annual revenues per leased FSS transponder among the 22 operators tracked in NSR's latest report declined from $2.05 million to $1.94 million during the past year, with pricing pressures coming to fruition through a combination of aforementioned currency exchange rate fluctuations (for example, JSAT's metric fell from $4.8 million to $3.4 million, partially due to Yen depreciation) and lower pricing in general. "That said, the question of 'will GEO-HTS grow the pie as much as it shrinks the cost per slice?' has thus far yielded an answer of yes, with the industry again having seen more or less flat revenue growth in a year that saw shorter-term macroeconomic headwinds, such as reduced government spending," suggests NSR.
NSR's study looks at the health and revenue prospects of 22 operators, and states the past 18 months saw some degree of shake-up among operators, with currency exchange rates and varying degrees of exposure to contracting markets such as Gov/Mil causing some movement among top operators.
"Notable, SES overtook Intelsat in terms of top-line revenues in 2014, with the former's revenues of $2.562 billion besting the latter's $2.472 billion. The two operators traded places again in H1 2015, with euro depreciation negatively impacting SES's dollar-denominated revenues, which fell to just under $1.1 billion, well behind Intelsat's $1.2 billion. The two operators have in recent years been on different trajectories, with Intelsat hurting from exposure to US Government clients, and SES weathering this storm more effectively due to a somewhat less US-centric customer base," says NSR.
"Other operators reporting swings in revenues included Sky Perfect JSAT, which saw a 15 percent drop in Yen-denominated revenues correspond to a 26.7 percent drop in dollar-denominated revenues, due to a weakening Yen, which has more likely than not bottomed out vis-à-vis the USD. YahSat, Thaicom, and Avanti—all of whom rely on GEO-HTS payloads for a significant percentage of revenues—saw healthy revenue growth across the board. This lends further credence to the idea that GEO-HTS will propel future industry growth. Overall, the industry saw flat revenues in 2014, with total revenues from the top 25 FSS operators remaining around $11.6 billion."
"Overall," says NSR, "it is expected that moving forward, operators will need to make up for a fall in prices by leasing significantly more capacity, which will become feasible through a continued preference for GEO-HTS systems. Traditional FSS will remain relevant for point-to-multipoint communications (i.e., DTH), but overall there remains limited reason for a new data-type customer to choose FSS over GEO-HTS in many, but not all, instances."
The 'Big Three' and their smaller operators can only hope that NSR is correct and that the industry is not in a position of simply 'managing decline.' Roll on for a better 2016, with successful expansion for each of the players into new markets, growing demand and a healthy New Year for everyone!
---
GeoSync Microwave
By Art Faverio, Founder and President

With numerous new products introduced, 2015 has been a busy and successful year for GeoSync.
Since the company's founding in 2008, GeoSync has achieved year over year growth.
This growth has been accomplished by focusing its expertise on developing high performance SATCOM block up and down converters, precision tunable frequency synthesized converters, test translators, custom integrated frequency conversion assemblies, and all meeting superior RF performance specifications.
Although GeoSync offers a broad range of Catalog RF SATCOM products, the company also provides custom engineered solutions to the most demanding requirements.
During this past year, a number of complicated RF SATCOM solutions were shipped for use in national security, black projects.
All of these accomplishments were possible through an engineering team which brings together innovative talents in RF circuit design, frequency source expertise, software, mechanical, and manufacturing engineering to create superior product lines meeting critical satellite Earth station RF requirements.
The new products introduced during 2015 include...
• Hot swappable block up and down converters in a 1RU rack size; either 1:1 redundant converters or separate band versions of L-, C-, X-, Ku- and Ka-. Phase noise is significantly better the requirements of MIL- STD-188-164B and IESS308/309.
• Wide band multiple outputs, outdoor block down converters providing either 2 or 3 IF L-band outputs for a wide band common RF input. Four models are available covering Ku- and Ka-band. A companion series of wide band block up converters which combine either 2 of 3 independent L-band IF inputs into a single wide band RF output either in Ku- or Ka-bands will
be available.
• Quad-band frequency test translator and multi band translators covering C-, X-, Ku-, and Ka-band in a 1 RU rack size.
• Mini module, full function block down converter series with an up to 1 GHz L-band IF and SATCOM RF bands of C-, Ku-, and Ka-. Thumbwheel controlled input attenuator variable over 15 dB, and a 30 dB output attenuator stepped in 0.2dB increments, 70 dB image rejection, automatic internal/external frequency reference, and superior phase noise, all in a package of 4.4"x 2.7"x 1.0" height. 10/100Base-T Ethernet interface option is available.
• Low Noise Amplifiers and redundant LNA plate assemblies - wide band Ka-band LNAs covering from 17.7 GHz to 21.2 GHz with a noise figure of 1.0 dB and gain of 50 dB, and LNAs and LNA plate assemblies are available in all SATCOM bands.
As we look toward 2016, GeoSync is expecting another strong year of growth and is preparing for it with major investments in plant, facilities, equipment, and, most important, its people.
The company will be moving into its own and significantly larger plant in 2016. Two new product lines will be introduced next year, with development work well underway on both of these offerings.
Additional resources include advanced test equipment as well as manufacturing capability monitored by MIS software, all of which permit GeoSync to build upon the foundation put into place over the last eight years to serve customers and offer ever more superior performance and a broader range of products to meet clients' needs.
geosyncmicrowave.com/
---