The recent selection of Turkmenistan's capital city Ashgabat to host the 2017 Asian Indoor and Martial Arts Games has accelerated expansion of a massive new sports complex—this complex will become the largest such facility in Central Asia. Part of the project is a new state-of-the-art satellite communications teleport. The critical signal-switching and transmission subsystem between the space-to-Earth antennas and receivers at the new satellite facilities employs state-of-the-art technology from DEV Systemtechnik, which is based in Friedberg, Germany.
In 2002, Turkmenistan, flush with oil and gas resources, opened the hyper-modern Ashgabat Olympic Stadium. In 2009, the Turkmenistan government decided to expand the spectacular architectural site with additional sports parks. A new winter sports complex was inaugurated in 2011.
Following the selection of Turkmenistan's capital as the official host of the Asian Indoor and Martial Arts Games, 2017, a US$1.4 billion project was initiated to expand the multi-purpose sports facility. The Turkish construction firm, Polimeks, was selected as the prime contractor for the project, which includes the construction of a new broadcasting center for Turkmenstan's National Television with facilities to receive signals from international communications satellites such as Yamal and Turksat.
Polimeks tasked its subcontractor, Istanbul-based broadcast technology systems integrator Bilgipark, with building the new satellite transmission facilities.
The Challenge
Bilgipark's plans called for a satellite antenna farm with 13 antennas as well as the ability to redundantly receive, route, and distribute 10 television channels. To address the complex critical path system between the satellite antennas and the separately located indoor signal reception equipment, Bilgipark selected DEV Systemtechnik of Friedberg, Germany.
The project required an easily expandable and future-proof matrix-based solution. After assessing different options on the market, and cost and performance trade-offs, Bilgipark turned to DEV for its technology and due to the firm's expertise in RF signal transmission as well as coaxial and fiber optic cable distribution.
The antenna signals are transmitted by an optical transmitter and receiver system DEV 7113 and distributed to 10 professional Harris multi-channel receivers by an L-band matrix DEV 1996 with 64 x 16 ports (Figures 1 and 2 on this page).
Operators can easily switch, route and distribute incoming program feeds at the click of a mouse.
The DEV 1996 is an L-band signal switching and distribution matrix that is modularly expandable from 16 x 32 to 1024 x 1024 channels. The product's advantages include superior RF performance, a robust, proven design with full fan-out matrix distribution, hot-swappable modules for interruption-free operation and expansion, and an easy, intuitive, and flexible graphical user interface (GUI) control system. For control via the web interface option, DEV is providing free iPads to configure, monitor, switch and manage DEV 1996 systems with 32 x 32 or more channels.
Only 3RU high, the DEV 7113 offers a chassis with 20 optical module slots. A maximum of 20 twin cards at two channels per card may be equipped and the chassis is able to transmit as many as 40 optical signals. The unit can be completely controlled and monitored via a user-friendly web interface. Two 300W power supplies deliver sufficient power to feed up to 40 LNBs. DEV offers transmitter and receiver modules in three different ranges of cost and performance. These modules are designed to meet the requirements for a variety of transmission distances and technical specifications. All modules occupy only four-depth units, allowing for an extremely high system packing density.
Performance Beyond Expectations
At the start of the acceptance tests, Bilgipark engineers had difficulty believing the signal quality measurements they were taking were accurate. "We actually thought our instruments were defective or needed re-calibration as the signals received were so strong and clean," said Bilgipark's Nuriye Gungor. "However, it turned out that such was simply the excellent transmission characteristics of DEV's systems."
"This was another case of what sets DEV solutions apart according to our customers: the superior RF performance that our Optribution® transmission and distributions deliver," says DEV Area Sales Manager Joerg Sommerschuh. "That is because whether it is billions watching TV for sports like Olympics, or a single local broadcast, we understand that signal quality and uptime are the name of the game."
Continuing plans for the teleport at Ashgabat Olympic Village include adding satellite uplink capabilities, says Bilgaprk's Gungor, "And, of course, we will partner with DEV again."
About DEV Systemtechnik
DEV Systemtechnik (www.dev-systemtechnik.com), Friedberg, Germany, develops and produces a complete range of leading-edge, high-performance products and systems for the optical and electrical transmission of Radio Frequency (RF) signals via coaxial cable or fiber for satellite, cable, and broadcast television head-ends. DEV products include distribution amplifiers, splitters and combiners, switching systems, distributing matrices, routing products, multiplexers, and fiber-optic RF signal transmission systems—all built to meet the highest standards of system availability, reliability and controllability. Named several times to the Deloitte Fast 50 list, DEV has achieved a compound growth rate of 462 percent over five years.
About Bilgipark
Bilgipark (www.bilgipark.tv), Istanbul, Turkey, is a broadcast system integrator which was founded in 1997 by Askin Erdemir. Bilgipark is distributor for Avid, Harris, Vinten!sachtler, Litepanels, and other international broadcast technology companies in Turkey. Bilgipark has designed the first HD Outside Broadcast van in Turkey, and supplied the server and automation solution for the HD transition of Digiturk, a major Turkish satellite broadcaster, using Harris equipment. Mr. Erdemir and his son Burcin Erdemir are the company's shareholders.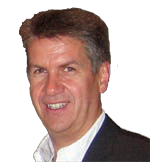 About the author
Rainer Lorger is DEV's General Manager Sales + Marketing —his main responsibility is the management of the continuously growing company's national and international sales structure. He started his career in 1983 as a sales representative with Hewlett-Packard, where he became District Sales Manager. In 1998, Lorger joined Tektronix, one of the leading electronics test and measurement businesses, as Sales Director, Europe, to implement a new European distribution structure. Before entering DEV Systemtechnik, he served as a Division Manager with Hydrotechnik, a medium-sized company in the field of electronic data acquisition systems. Together with his team, Lorger has set clear signs in the market to expand DEV's top ranking as a global supplier of leading RF technology from the antenna to the receiver.
* * * * * * * * *
A Gift For The President!
For the birthday of Turkmenistan's President Gurbanguly Mälikgulyýewiç Berdimuhammedow, a driving force behind the sports sites expansion program, some of the contractors wanted to present him with a special gift: The high-quality TV transmission of the ceremony from the ice sports palace to the broadcast center.
On extremely short notice, DEV established an optical link over a distance of 120km without the use of repeater amplifiers. For that purpose, DEV's Top Performance Optical Link was selected. This solution is comprised of a DEV 7233 transmitter module and
DEV 7333 receiver module.
This solution delivers a high-performance optical transmission channel with a noise figure of 10dB or less, a dynamic range of 85dB (-70 to +15dBm), an optical budget of 35dB maximum, and a variable link gain of -10 to +35dB in the Extended L-band. This allows users to optically bridge up to 170km without amplification. For medium and short distances, as well as less demanding technical specifications, DEV also offers an Advanced Solution Optical Link and a Basic Optical Link.