AAC Clyde Space's new, space-powered, global maritime communications system will help to address climate change — especially when combined with other developments across the Group. President of Data and Services, Dr. Andrew Carrel explains more…
---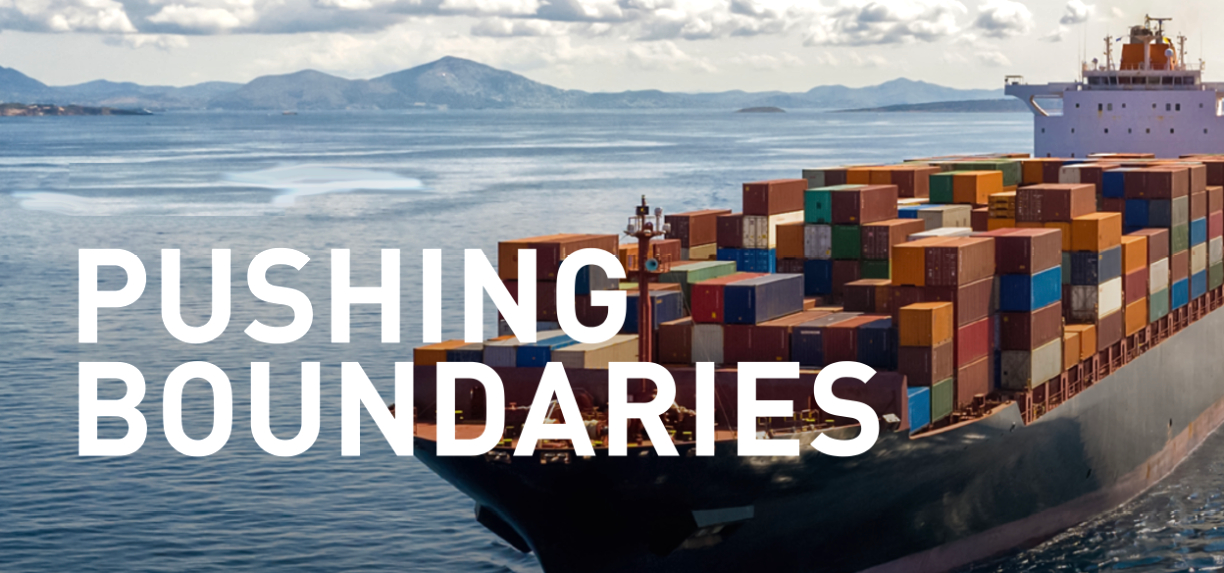 ---
What's driving the need for innovation in maritime?
Dr. Carrel
The oceans play a vital role in supporting all life on Earth. They are also a crucial part of the global economy, with 90% of trade moving by sea. However, the marine environment is changing rapidly, both in terms of the demands being placed on it by stretched supply chains and the pervasive impact of climate change. The shipping industry is itself responsible for nearly 3% of global greenhouse gas emissions. The blue economy needs to adapt to this changing context, and quickly — we need to use our marine resources more efficiently. In fact, conservation and sustainable use of the oceans, seas and marine resources is Goal 14 of the UN Sustainable Development Goals. The good news is that emerging smallsat technologies can help to accelerate this process — by providing new insights into weather patterns, vessel movements and the ocean environment.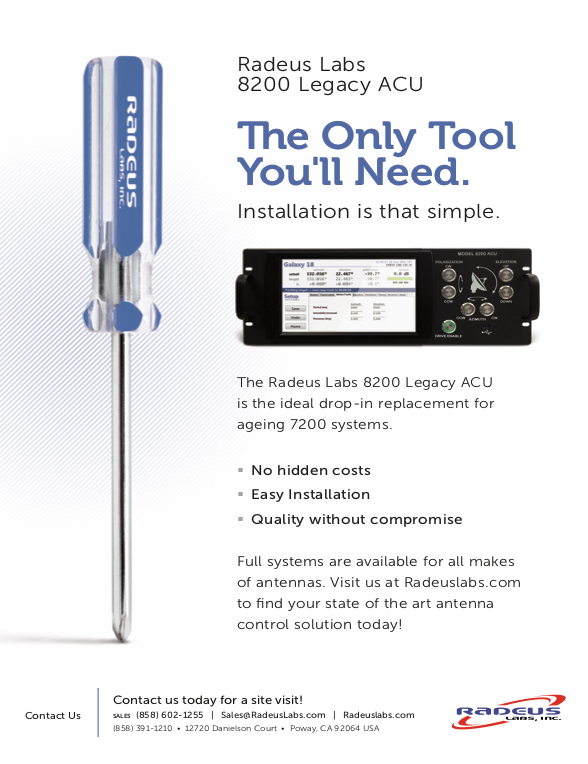 What kind of change are you talking about?
Dr. Carrel
In example, the melting Arctic ice cap is opening previously unusable sea routes — we can see this by using the AIS data captured by our satellites to analyze vessel traffic.There's a clear correlation between increasing traffic within the region and retreating sea ice.
In addition, geopolitical tensions over trade, conflict zones and the recent Covid-19 pandemic have disrupted supply chains at sea. While the shift away from fossil fuels is creating new demands on the marine environment, as offshore wind plays a growing role in the green energy transition.
OK, so, what are we doing about it?
Dr. Carrel
At AAC Clyde Space we are developing Earth Observation (EO) and communication technologies which, when combined, will help the shipping industry to do two critical things: one, adapt to climate change, and two, mitigate the damage it causes to the environment.
For example, we successfully delivered the satellite for the SeaHawk mission — a project with NASA and other partners to capture data on ocean health. The satellite carries NASA's Hawkeye instrument that monitors the changing biology of the ocean's surface through ocean color imaging. This space-based remote sensing provides global coverage of our oceans, which would be impossible using planes and ships alone.
What are you most excited about in terms of maritime innovation?
Dr. Carrel
Together with Saab and ORBCOMM, we are developing the next generation of maritime communications, based on a new standard — VDES (Very High Frequency Data Exchange System). This is built on the long-used VHF communications employed in terrestrial AIS — which is already mandated by the International Maritime Organisation — but now with added space capability. We are developing the first satellite of a future constellation that will use this new technology to provide robust, two-way communications at sea over a wider spectrum. VDES can be integrated with e-navigation systems, enabling savings in fuel and emissions of up to 25 percent, aiding navigation, and increasing safety.
That sounds ideal... but how is AAC pushing boundaries here?
Dr. Carrel
Where things get really interesting is when we combine the different technologies we are developing across the Group to maximum effect. For example, new spaceborne microwave sounders being developed by AAC Omnisys will allow us to capture space-based measurements of the atmosphere, with global coverage. The first of these will launch on ESA's Arctic Weather Satellite. When integrated into Numerical Weather Prediction (NWP) models, this data will provide a more accurate view of maritime weather.
Now remember, VDES is a two-way communications system which means it can be used to harvest meteorological data from vessels and buoys across the ocean to 'truth' those NWP models. Conversely, the same connectivity can be used to alert crews at sea to approaching storms through updated weather forecasts and ice charts — all while enabling them to maintain constant contact with fleet operators. This kind of combined capability creates the opportunity for us to ovide new data services with high-quality insights and forecasts tha improve efficiency within the maritime sector. The result will not only be reduced operating costs but also a more sustainable shipping industry.
Where are we and what are the next steps?

Dr. Carrel
The satellite constellations that will make this vision a reality are being formed today. We will soon be launching more AIS satellites and our first VDES mission is already in build. The microwave sounding instrument for Arctic Weather Satellite is in development as the mission takes shape.
Meanwhile, we're working with partners to bring new value-added data services to the market that bring our satellite data to new user groups. We will continue to innovate as we work to play our part in protecting the marine environment and supporting a safe and sustainable blue economy.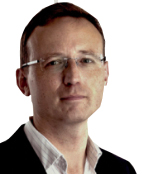 Dr. Andrew Carrel
Dr. Andrew Carroll is responsible for delivering new solutions for the company's users of data and services from space. He has worked in the space industry for more than 20 years. He was previously CTO at Rezatec providing geospatial analytics using satellite data, and prior to that managing mission programs at Surrey Satellite Technology Ltd.
Andrew has a technical background in GNC and Artificial Intelligence.

---