On July 22, 2012, exactEarth launched the latest satellite into the exactView™ constellation. exactView- 1 (EV-1) is the highest detection Automatic Identification System (AIS) satellite ever built and is the fifth satellite in the advanced vessel monitoring satellite constellation from exactEarth. Because of this constellation, many in the industry regard exactEarth as pioneers of space-based AIS services as the Company has increased the visibility range as well as enabled the monitoring of vessels throughout the world's oceans and remote waterways.
In November of 2012,
EV-1
successfully completed the payload performance and went into full commercial operation. EV-1 was designed to be the most advanced AIS satellite built to date, and during the testing phase it lived up to that billing, providing increased detection rates of up to 40 percent better than any previous satellite sensors. Now that EV-1 is in commercial operation, the satellite's performance levels have exceeded industry expectations—its daily detection rates are reaching 45,000
MMSIs
(
Maritime Mobile Service Identity number
), increasing the total global AIS service to approximately 90,000 unique MMSIs a day.
With this significant increase in vessel awareness, customers have been provided with a big step forward in vessel detections from space to complete their maritime picture. This is truly a major accomplishment considering how relatively new
Satellite AIS
(
S-AIS
) technology is in the marketplace.
Confronting The Challenges
The deployment of an operational Satellite AIS constellation is not without its challenges—AIS was primarily intended for sea-level reception. Traditional coastal AIS technology provides limited coverage, up to 50 nautical miles off shore, as ships essentially disappear beyond the horizon and AIS signals are not picked up beyond this limit. The AIS detection protocol was developed for this short-range collision avoidance for large vessels, and not for space-based reception.
Another obstacle in the collection of AIS messages from space is the saturation of the satellite receiver with a high amount of messages broadcast simultaneously and on the same frequency. This is known as "
message collision
" and is a problem, particularly with high density traffics areas, such as the Baltic Sea.
Satellite systems relying on first-generation technology have been required to take multiple passes over areas of high-shipping densities in order to maximize detection opportunities. Ground-breaking technological advancements in AIS detection f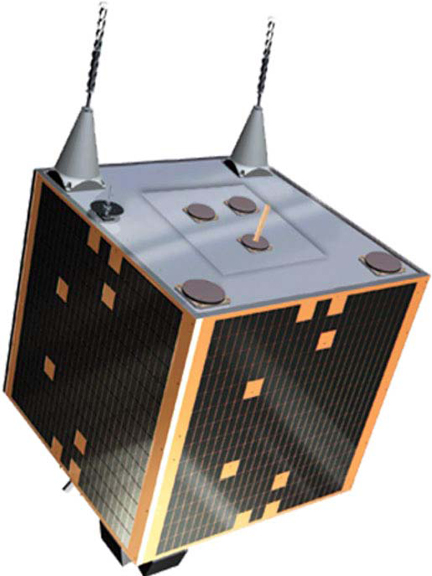 rom
exactEarth
have led to the creation of considerably more efficient satellite performance.
This technology permits a single pass by an exactEarth satellite to detect more data in its first pass than any other system. This means a more accurate and timely initial detection as well as more complete updates on subsequent passes.
These first
pass detection
(
FPD
) levels are an effective measurement of a satellite AIS constellation's performance abilities to satisfy operational maritime requirements. Given that ship populations are always moving, it is critical to maximize the number of ships detected during each and every satellite pass.
FPD is of particular importance when creating an accurate maritime picture, as not all vessels transmit their AIS identity and position and therefore go "dark." Without these targets identified, the picture is not complete, and it is imperative that authorities be able to correctly identify all targets of interest.
By combining multiple satellite sensors (such as radar and optical sources and S-AIS data), one can achieve a comprehensive and accurate view of their maritime domain. It is in these instances where FPD plays an integral role, as it is critical to maximize AIS detections from space as quickly as possible to receive the AIS identification data to verify vessel positions with radar sources.
Analyzing The Attributes
This is a significant attribute of EV-1, as it has proven, remarkable, FPD rates helping to maximize detection of targets in a single observation pass. EV-1 picking up more vessels with each pass, and early results have also shown significant improvements in the number of
AtoN
(
Aids to Navigation
) and
Class-B
detections, which can add tremendous value when tracking the thousands of smaller ships not equipped with Class-A AIS transponders.
The FPD advantages of a satellite such as EV-1 prove extremely valuable in a number of maritime operations and applications. S-AIS is an important tool for search and rescue efforts, enabling authorities to identify ships within proximity of a distress situation, track a drifting vessel, and enhance planning efficiency both for routine and emergency situations.
With effective FPD, authorities can identify the majority of ships within proximity of a vessel in distress, radio those vessels and coordinate immediate and effective rescue operations in an emergency situation. By examining the heading, course over ground, and the navigational status contained in position reports, it is possible to determine if a vessel is drifting and, provided the current and wind direction in the area are known, predict where the vessel will be once search and rescue assets arrive. When coordinating routine patrols the traffic pattern in the area of interest can be examined and this information can be used to increase the efficiency and effectiveness of those routine patrols.
Environmental protection authorities can also benefit tremendously from the FPD rates provided by EV-1. To protect offshore installations and reduce the risk of a maritime casualty and resulting marine pollution, traffic exclusion zones and precautionary areas have been set up across the globe. Vessels may be banned from entering these areas due to environmental concerns or to allow endangered marine species and organisms to thrive or recover.
S-AIS provides accurate information on ship behavior and position to help determine when offenses such as pollution violations, route violations, or irresponsible navigation have taken place –even by whom. While S-AIS can only report the position information during a given pass, the quantity of those position reports can establish a pattern of ship behavior. In the event of a pollution violation, it is of utmost importance to quickly determine all ships that may be responsible for the violation. The high FPD rates of EV-1 maximize the probability that a ship of interest will be identified when authorities are investigating incidents.
Emergence On The SATCOM Scene
S-AIS is an emerging technology that provides advantages across a wide variety of applications. However, without high rates of FPD, those applications are limited to a smaller sampling of the maritime traffic rather than a complete picture.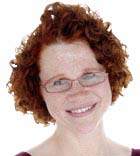 EV-1 is one satellite source that can now provide a complete and unrivaled view into shipping activity across the globe. The EV-1 satellite is truly setting the gold standard for performance, and exactEarth plans to continue that trend with more launches scheduled in 2013, including the Canadian
M3M
satellite and an exactEarth AIS payload on the Spanish PAZ radar satellite. These launches will help to ensure that exactEarth continues to provide the most comprehensive and high performance satellite-based AIS service for years to come.
About the author
Mary Jo Wagner is a Vancouver-based freelance writer with 20 years experience in covering geospatial technology. She can be reached by phone at: +1 604 221 4583; or email:
mj_wagner@shaw.ca