Interorbital Systems (IOS) of Mojave, California, entered 2012 armed with the notification of its selection for a NASA SBIR Phase I award supporting the continued development of the company's NEPTUNE modular rocket system. The NEPTUNE family of rockets is based on a single common building block: a stand-alone rocket that can be bundled in varying numbers with other identical modules—Common Propulsion Modules or CPMs—to meet any mission requirement.
Designed to radically reduce spacelaunch vehicle construction and operational costs, the
NEPTUNE
rocket series harkens back to a concept from the 1970s that was never brought to complete operational fruition: the
OTRAG
modular rocket system. Lutz Kayser, founder of OTRAG, the world's first commercial rocket company and creator of the modular rocket concept, commented, through Parabolic Arc, about Interorbital's selection by NASA, "This is a big step toward the innovative
Common Propulsion Module
introduction to commercial and cost optimized space transport. In view of the budgetary pressure to save money
NASA
's move is highly commendable. A factor of 10 (ten) in-orbital transport cost is finally on the horizon and is getting interesting for private investors."
Since the introduction of its
TubeSat Personal Satellite Kit
in late 2009, Interorbital's rocket development program has been exclusively funded through its own commercial sales operations.
Testing + Infrastructure Updates
Roderick Milliron, IOS President/CoFounder/CTO shared updates on the modular rocket ground- and flight-test program. "We've built and installed a new test stand for our satellite module kick-engine field trials at one of our Mojave Air and Space Port test sites; constructed and tested the new rocket controller hardware and software; and completed test tankage, plumbing, and electrical improvements for our upcoming engine tests. Our first suborbital test flight will follow soon—when all ground testing is completed."
Partnerships Rocket Jumper Olav Zipser's High-Altitude Record Attempt: Spacesuit by Zvezda;
Rocket by Interorbital!
German SkyDiver/FreeFlyer Olav Zipser will ride a specially modified rocket to 131,000 ft., then dive back to Earth in an attempt to break Joe Kittinger's 102,800 ft. high-altitude jump record.
Olav will forego the previous balloon-lift method used by the current record-holder, and, instead, will jump from an Interorbital Systems' SR 145 rocket. The launcher will propel Olav to an altitude of over 40 kilometers (about 25 miles)—higher than any manned balloon can possibly go—where he will eject from the launch vehicle and FreeFly back towards Earth. Zipser explained, "This initial record attempt will be the first of a whole program of increasingly higher dives, culminating with a FreeFly reentry from above the Karman line (100km), from a real space altitude. This is not a stunt. This is a research mission."
Olav will wear a specially modified suit constructed by Russian spacesuit manufacturer Zvezda. The company will provide a customized Orlan spacesuit for the FreeFly mission. Data from Olav's jumps will be applied to the continuing development of an emergency orbital reentry spacesuit for high-altitude and orbital rescue operations.
Zipser is competing for the record against Red Bull's Felix Baumgartner and French adventurer Michel Fournier who are both conducting balloon jumps. Olav will be the first to jump from a rocket. He commented, "The goal of the FreeFly Astronaut Project is to improve the odds of survival for mankind's first space pioneers. Our program will help to create the capability to safely descend from the edge of space in case of emergency." Zipser has signed on for five launches with Interorbital. For more about Olav's FreeFly Project:
http://www.youtube.com/watch?v=yOzg7vpsgn4
New Commercial Venture Brewing
Interorbital Systems is currently finalizing agreements with the George Washington University (Washington DC), structuring a new commercial venture that will offer advanced forms of satellite and spacecraft propulsion and control. Interorbital Systems and the university will join forces to offer advanced satellite systems, propulsion components, and launch services for their new company's unique high-end line of maneuverable spacecraft. Applications include on-orbit satellite repair and refueling, orbital capture and debris removal, and constellation/swarm reconfiguration.
New Product
Developed as a complement to Interorbital's' wildly successful TubeSat Personal Satellite Kit, which sells with a launch included at a special academic price, the new IOS CubeSat Kit was developed to satisfy those who require a cubic form-factor satellite. It uses the same proven electronics developed for the TubeSat, but has more solar cells and is offered in the 1kg and 1.33kg mass standards. The CubeSat Personal Satellite Kit uses 60, rather than the TubeSat's 48 solar cells, and it employs an Arduino Mini microcontroller, rather than the TubeSat's NetMedia Basic X. Interorbital offers CubeSat Kit-and-Launch packages at special academic prices. Contact IOS for further information at
www.interorbital.com
.
Interorbital Competes
Google Lunar X PRIZE
Work with
GLXP Team SYNERGY MOON
continues toward the finalization of launch vehicle specifications. The development of the 36-module
NEPTUNE 36
(
N36
) rocket is on-going and is based on progress with the CPM test vehicle. SYNERGY MOON's European components are constructing the rovers and lander for the mission.
NASA NanoSat Challenge
Interorbital Systems has announced that it will compete for NASA's $2 million
NanoSat Challenge
, using its NEPTUNE launch vehicle. The first two NEPTUNE launches, to be conducted from the ocean off the coast of California, will carry more than 30 picosats, listed below. These first two missions are projected to take place in the third quarter of 2012, and will serve as IOS' back-to-back competition flights for the prize.
Co-Manifested Payloads On NEPTUNE Orbital Missions I and II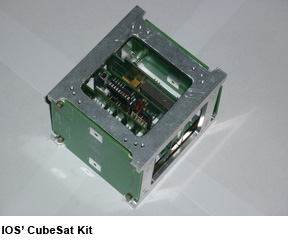 CubeSats
– UC Irvine, UCISAT1
– Google Lunar X PRIZE (GLXP) Team EuroLuna, Romit 1 (2U from Denmark)
– FPT University, Vietnam, F-1 CubeSat
– Nanyang Technological University, Singapore
– King Abdullah University of Science and Technology (KAUST), Saudi Arabia/US (2 IOS CubeSat Kits)
– Google Lunar X PRIZE Team PLAN B (Canada)
– NASA Independent Verification and Validation Facility (NASA IV & V Facility, West Virginia) (1 IOS CubeSat)
– Institute of Space Technology, Islamabad, Pakistan; ICUBE-1
TubeSats (constructed from Interorbital Systems TubeSat Kits)
– Morehead State University (Kentucky Space), plus 2 payloads on suborbital test flights
– InterAmerican University of Puerto Rico
– University of Sydney (Australia) INSPIRE Program (2)
– Aslan Academy (Private LA High School)
– Project Calliope (Space Music Project)
– Universidad de Puerto Rico / Marcelino Canino Canino Middle School (Micrometeoroid Impact Study)
– GLXP Team SYNERGY MOON: Space-Qualifying Rover Team Astronomska Udruga Vidulini's (AUV) Comms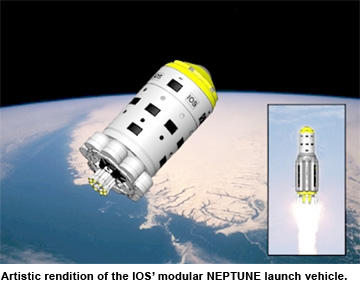 – GLXP Team Part-Time Scientists / Fluid & Reason Software (2)
– Naval Postgraduate School (3) (Ad hoc orbital communication nodes) plus 2 payloads on suborbital test flights
– Defense Science and Technology Lab (DSTL, UK)
– Austrian arts and Earth observation program from mur.at with MURSAT
– United States Military Academy at West Point (2)
– Brazilian Space Institute/108 5th-7th Grade Students, Ubatuba, Sao Paulo, Brazil
– Mexican Satellite Project: ULISES / Soccer Opera from Space
– TriVector Services, Huntsville: TRACsat – TriVector Radiation and Attitude Control Satellite
– AKQA (All Known Questions Answered) Advertising, San Francisco
– La Despensa (The Pantry) Advertising Agency/Iniciativas en Idiomas (Madrid, Spain)
– Earth to Sky's Project: The Golden iPod—Voyager Updated! Bishop, California (2)
– KAUST Saudi Arabia/US,1 TubeSat plus 1 payload on suborbital test flight
– Institute of Advanced Media Arts and Sciences/The Science Project, Inc., Japan (7)
– NASA IV & V Facility, West Virginia, (2 TubeSats)
– Galaxy Global, 1 TubeSat, donated to NASA Educational Program
– Universidad de Chile
– University of Sao Paulo, Brazil (2)
Twenty-eight additional projects with committed payloads are in various phases of arranging funding. These include academic, arts, private-sector, military, and corporate groups from the U.S., Peru, Mexico, Singapore, Chile, India, Hungary, Germany, Pakistan, New Zealand, the Dominican Republic, Holland, South Africa, and France. The list of those seeking passage on a dedicated launch grows daily.
About the author
Randa Relich Milliron, Interorbital Systems' Co-Founder, is also the corporation's Chief Executive Officer. Her professional experience spans the space industry, the television and film industries, and academia. She served as a Television News Director and Producer at AFN Berlin. For over a decade, Ms. Milliron has taught television production, communication, and science courses at colleges in Europe and America, and is currently on faculty with the University of Phoenix. Randa holds a BA in Psychology and an MA in African Languages from Duquesne University, with additional studies in Chemistry at Cal Poly Pomona. An award-winning television director/producer, Randa is in charge of all Interorbital Systems marketing and public relations. In an engineering capacity, she also specializes in the development and use of high-temperature composite materials.