Having high-quality managed network services available for clients from east to west, NorthTelecom is delivering leading edge, satellite communication services and solutions to meet customer demands across all spectrums.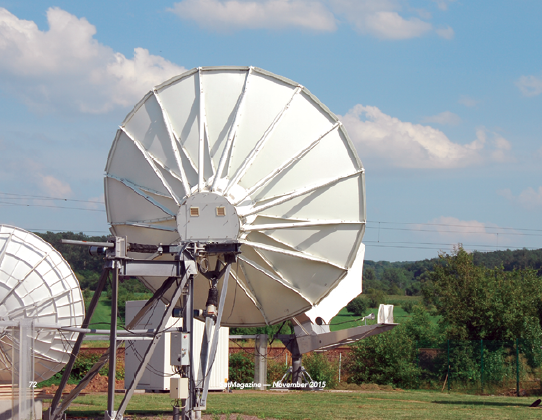 Present in 12 international points of presence and with seven teleport operations, the company serves more than 100 global partners. NorthTelecom is leveraging the most recent and up to date ICT concepts to deliver the most reliable and efficient services and solutions to key industries, such as GSM operators, ISPs, NGOs, media broadcasters, Maritime, Oil & Gas, mining, Government and more.
NorthTelecom's achievements today are a far cry from the firm's humble beginnings in September of 2007. NorthTelecom has, indeed, attained a global reach, now with offices in Dubai, Germany and Singapore, with operations and teleports in South Korea, Singapore, Dubai, Greece, Spain, the UK and Cyprus.
The NorthTelecom corporate mission is to provide communications all over the world. Combining the strengths of their core professional team, NorthTelecom offers a plethora of services that include a 24/7 Networking Operation Center (NOC) and a presence in all of the continents. This ensures service flexibility for valued clients.
The company's service portfolio includes…
MVSAT
NorthTelecom extends onshore and offshore operations via maritime VSAT, with coverage from Asia Pacific to the Middle East and Europe.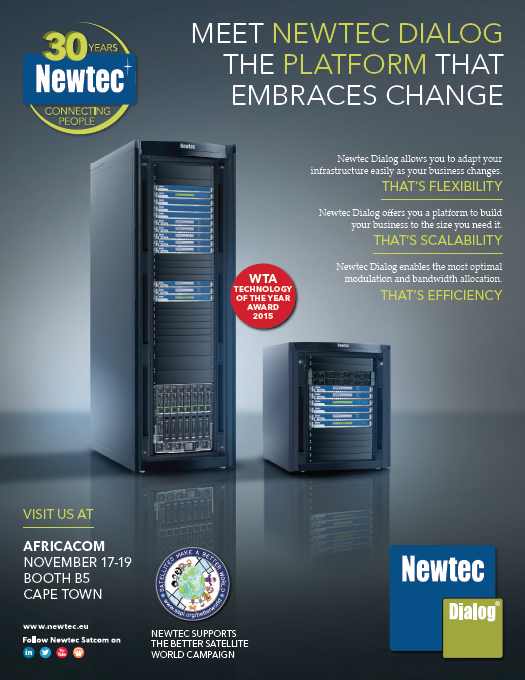 With MVSAT as a high-speed, two-way, IP broadband, ship-to-shore, satellite telecommunications service, NorthTelecom produces email, Internet, fax, VoIP, SIP phone services and more.
IP Trunking
NorthTelecom offers the option of HTS satellite connectivity services, providing customers end-to-end solutions that cover all equipment needs and ensures reliable connectivity. The corporate vision is offer cost-effective opportunities for medium to large-scale service providers who wish to expand their services.
Furthermore, NorthTelecom is a leading global provider of Internet connectivity solutions via satellites and has many years of experience in installing and servicing ground station operations, as is evidence by the company's Earth stations and teleports in Germany, Greece, Spain, Cyprus and Singapore.
TV Broadcasting (DTH)
Realizing the increasing role that media plays in daily life today, NorthTelecom's media network solution meets the requirements for an integrated transmission and management system, which processes diverse, bi-directional traffic types while automatically controlling multiple space and ground segment resources. The services are ideal for high-speed contribution and distribution of any live or on-demand data as well as audio or video content ranging from IPTV to HDTV.
These solutions cater to various choices for transmitting video or streaming data in combination with telephony and production intercommunication. Likewise, NorthTelecom also has provisions for SNG systems for broadcast in remote areas.

Mastering all phases of ground systems engineering, NorthTelecom offers consultancy through design to final turnkey delivery of uplink and downlink stations, control centers, teleports, video and data management platforms and network operations centers.
Oil and Gas
The oil and gas sector's remote locations often mean heavy dependence on satellite solutions. Minimizing costs is key for most companies in this field, particularly when bandwidth demands continuation to increase, due to technological advances in exploration and production.
Complex data from remote drilling sites is transmitted to corporate head offices for analysis by way of NorthTelecom's Internet service solutions.
Construction Sites
NorthTelecom integrates instant connectivity at construction sites and, once development is complete, satellite becomes an ideal solution for new urban developments or for deployment in a city's outskirts.
Construction companies and master developers are able to receive regular updates from their construction sites through high-speed Internet access.
NorthTelecom has a composite track record of achievements in satellite connectivity. Through consistent levels of quality service and upgrade of networking solutions, the company hopes to be a frontrunner in deploying various telecommunication services as satellite beams extend further to greater horizons.
NorthTelecom has also recently announced they are expanding their facility in Singapore. This will allow the company to extend its operation into APAC, as well as to other emerging markets that need to have more stable solutions within the eastern locations of the globe and, ultimately, to bridge west to east with the firm's solutions and service portfolios.
For more information, please visit northtelecom.com/
---