Lisa Scalpone is Vice President Sales, Marketing, and Business Development for Services at ViaSat Inc., and also is responsible for government affairs. She joined WildBlue Communications when it was a start-up company in 2000 and helped develop the organization to its status as a broadband Internet service provider with over 450,000 customers across the U.S. In 2009 WildBlue was acquired by ViaSat, which launched a new high-speed satellite broadband service called ExedeSM Internet in January 2012.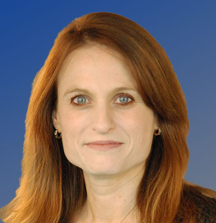 Ms. Scalpone's industry activities have raised the profile of satellite broadband in both Colorado and at the federal level. In 2010, she was appointed by the Colorado Governor to the State's Broadband Council and serves on the Advisory Board to the telecommunications group Silicon Flatirons in conjunction with the University of Colorado School of Law. She has represented the satellite broadband industry in numerous public forums. Prior to her work for WildBlue and ViaSat, she practiced antitrust and corporate law with McDermott, Will & Emery and clerked for a federal judge in Chicago.
SatMagazine (SM)
Would you please tell our readers about your background? How did your work in your previous employment posts prepare you for your crucial role with ViaSat?

Lisa Scalpone
I started out in the 1990s as a lawyer for a big law firm in Chicago. When I began with
WildBlue
as a start-up, I was their in-house counsel, and I learned the business of the company from the ground up. Learning about all the industries related to our business—Internet services, satellite, network technology—and doing deals within those areas prepared me well for my current role.
SM
What are your responsibilities with ViaSat? Are they much different than the work you accomplished for the company prior to holding this position?
Lisa Scalpone
I am responsible for sales, marketing and business development function of our consumer internet business, called Exede, as well as for our legacy service, WildBlue. I was previously general counsel for the division. Coming in from a different background is not just a fresh eye, but it forces our teams to explain their ideas and initiatives in plain English as I wouldn't know the marketing jargon. As a lawyer, the transactions I worked were typically multi-year deals with potential long-term impact on our company and product. That type of perspective provides a nice balance to the tendency of sales and marketing to be more focused on short term sales jumps.
SM
How do you currently see the market for satellite broadband?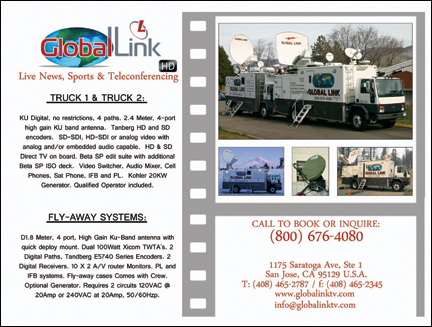 Lisa Scalpone
The size of our market will be defined by the quality of the service we offer. If we provide a service that is a better trade-off for many people than slower DSL service—and I believe we are—then it's fair to say we've only just begun to understand the potential of the US market for satellite. There are probably about 20 million households that don't have access to a wired broadband solution above 4Mbps. Before Exede, switching to satellite service from a 3Mbps DSL service wouldn't have been seriously considered. Now, our basic package is 12Mbps for $50/month and that's a viable switch for consumers to make. I'd take that trade myself. I think it's even a more compelling case to switch from DSL if you have no other reason to buy services from the phone company. Worldwide, other countries are just now launching their own programs, so the potential there has been largely untapped. The Australian government is launching a satellite Internet program through NBNCo, and we are going to be a part of that by supplying the network infrastructure, including customer equipment, for the program.
SM
How about for the commercial and mil/gov segments?
Lisa Scalpone
There is also great opportunity in the military/government segment for our high-capacity satellite system. Even though the military has much different requirements than consumers, the basic need for high definition video and a lot of bandwidth is the same. High-capacity satellite is excellent for sending HD video and other sensor data back and forth from the battlespace to remote command and control centers, and doing it as fast as possible. With the new generation of very high capacity satellites, these services are now far more cost effective for the government to procure.
SM
Please tell us about ViaSat's Exede Internet service. What will this service mean for customers in rural locations? In metropolitan areas?
Lisa Scalpone
We completed the rollout of our Exede Internet service this past March and we added over100,000 subscribers in the first six months. For the 12Mbps Exede service, we use our new ViaSat-1 satellite, which covers the eastern half of the US, the west coast, Hawaii and parts of Alaska. It covers about 75 percent of the US population.
We designed the service with the idea that people want the same high speed and also the $50 monthly price point available to urban consumers. 12 Mbps will let you do whatever you want on the internet, but it's not the only compelling thing about our service. Another important attribute for internet service is upload speed. Although people pay less attention to that dimension, it's important too if you like to do things like Skype or FaceTime. For those uses, you really need 3 Mbps for good performance. . All of our packages through the ViaSat-1 satellite have at least 3 Mbps upstream, which is something that DSL service often can't provide.
SM
What has been the consumer response since launching in March 2012?
Lisa Scalpone
The consumer response to our service is very important to us and will directly correlate to our ultimate success in the market. So far, it has been extremely positive, but we aren't resting on that initial response and have plans to continually improve the service.
In August, we launched the "
Late Night Free Zone
." Our customers can now use the service in the nighttime hours without the usage counting against the volume cap. In October, we increased our entry-level plan from 7.5GB to 10GB—a change applicable to our base at no charge as well. We've got more plans in store, as well.
One of our biggest challenges has been to get information about our service out to consumers who might not otherwise think of satellite as an option when considering internet providers. We'll be launching new efforts toward the end of the year to make consumers aware of satellite internet as a good choice for them.
SM
How does Exede compare with other broadband offerings?
Lisa Scalpone
It's hard to beat our basic offer anywhere-—12Mbps for $50/month—so we believe we are competitive or better against many other technologies, including fixed wireless service and lower speed DSL. As we see some of the DSL providers moving toward a bundling requirement, we are now a more affordable option for consumers who don't want a landline phone service from the telephone company, but might be required to pay for one. VOIP works very well over satellite, if you want a landline phone. Off-the-shelf VOIP devices work just fine
with Exede, and we'll offer our own VOIP service early next year.
SM
What are the high points of ViaSat's history? To what can the firm attribute its success?

Lisa Scalpone
Our CEO,
Mark Dankberg
, along with co-founders
Mark Miller
and
Steve Hart,
started ViaSat in Mark's garage in 1986 with an investment of under $25,000. The company has about 2,500 employees and $800 million in sales. Having the co-founders continue to lead the company and encourage all of us to innovate and try new things even if they are hard to do is what makes our company different. It also makes it the kind of place people want to work. That, to me, is a key advantage of our company that can't be easily replicated by others.
Another important milestone was the launch of
ViaSat-1
and the Exede service. Back in 2008, there was a lot of skepticism that our satellite would really have the capacity we said it did and, even if it did, people questioned whether the market needed it. Now, we have proven we can design and launch the world's largest telecommunications satellite, and the question isn't whether we need all of that capacity, but how quickly we can build more satellites with even more bandwidth.
SM
Can you tell us about ViaSat's future growth strategy? What products might we see come to fruition over the next few months?
Lisa Scalpone
Early next year, we'll launch an in-flight version of our Exede service on
Jet Blue
, with another major airline to follow. It's an exciting market opportunity, especially since a lot of us are pretty excited on a personal basis to finally have great broadband available on flights.
One of my favorite products is our upcoming ProPortable service. That service has a terminal that fits inside a luggag- sized case. You can set it up anywhere within our footprint and access Exede service. We haven't yet officially launched ProPortable service, but if our demo units are any indication—well, we can hardly get customers to return them once they've tried them. The terminal sets up in minutes and doesn't require technical skills. The possible applications for the service go on and on —newsgathering, emergency response and public safety uses, military and government application. We even had a
ProPortable
terminal at the
Burning Man
event in Nevada this year.
SM
A major concern for many companies is locating and hiring appropriately trained professionals for crucial positions... the talent pool seems to be shrinking, thanks to a lack of educational concentration on science, technology, engineering and mathematics. How can the industry assist in ensuring STEM is promoted to students to ensure a steady flow of eager candidates for openings?
Lisa Scalpone
We can't always rely on other companies or even universities to serve up qualified employees. I'm a strong believer that we should take a farm team system approach to our hiring. I think a trap for companies is looking for the candidate with the perfect background and disregarding candidates who may be highly talented but need some retraining or who have come from outside our industry. If we are flexible in hiring and have faith in our own mentoring and training on the job, it is an easier job to assemble a great team.
Having said that, for some of our specialized engineering positions, we, too, have struggled to find candidates for these positions. A partial answer can be that we hire engineers that might be more junior than we'd like ,with the understanding that need to devote resources to extended training.
SM
Is ViaSat currently involved in any STEM-related projects? If so, what might such be?
Lisa Scalpone
Although we aren't one of the biggest companies, we have a
ViaSat University
for our high potential employees offering "courses" in problem solving and leadership so that we are able to promote from within. It is easier to hire someone who might not have the exactly the right pedigree in a more junior role, and ensuring our own employees are given the tools to move up is an important part opening up more entry level spots.
In addition to our internal university program, we have done joint programs with local colleges and universities in academic/corporate partnerships. We run a team internship program each summer for university students from mathematics, computer science, and electrical engineering schools all over the U.S. We share real issues we are facing and ask them to develop solutions. We end up offering jobs to a number of the interns. We also sponsor events like the
FIRST
robotics competitions. These programs are important because they reach kids at a young enough age where they might decide to make changes in their education plans toward math and science.
SM
The FCC has proposed imposing a broadband tax on consumers' Internet service bills to subsidize telephone companies to build out DSL—at speeds as low as 4Mbps. What's your take on this and how does satellite broadband fit in?
Lisa Scalpone
As is well known in the industry, the FCC is converting its telephony support fund, known as USF, to broadband. The USF program taxes the long distance portion of a customer's telephone bill, and redistributes the money to telephone companies to support "universal" telephone service. Since this goal of universal telephone service has long been met, the FCC issued an order that, when implemented, will shift the money to support universal broadband deployment. The telephone companies once again will be the primary recipients of the funding.
What has not been decided is how the tax will now work. These are not small dollars, or a small tax. This new USF fund, now known as the
Connect America Fund
(
CAF
), will be about $5 billion each year. We don't believe that any money from this fund should be automatically directed to the phone companies. Satellite is faster and cheaper than extending DSL in a large portion of the areas covered by the CAF. Allowing satellite and wireless to compete for funding (instead of automatically offering support dollars to the telephone companies) would greatly reduce the tax burden on US consumers.
The fact that our service is better than DSL in speeds means that taxpayer money could be used to fund build-out of a service that is worse than the service already available in the market. The CAF will fund a telephone company to build out 4Mbps copper-based DSL service (which really can't be upgraded) even where Exede-12 is available. This doesn't make any sense. At a minimum, we believe the no-bid award process should be converted to a market-based competitive procurement where any technology provider may bid.
SM
Looking back over your career, what projects bring a smile to your face?

Lisa Scalpone
It's got to be our satellite launches. Our
ViaSat-1
launch was especially exciting, given that four years of planning for our new Exede service was riding on the back of that rocket. The company was so united in its excitement—and nervousness—for a good outcome.