Arqiva operates at the heart of the global broadcast and mobile communications industry. With a heritage dating back to the start of ITV in 1955, the company has played a leading role in the introduction of digital terrestrial television and radio in the U.K. Arqiva today provides much of the infrastructure behind television, radio, and wireless communications in the U.K. and has a growing presence in Ireland, mainland Europe, and the United States. Within Arqiva's worldwide footprint are an award-winning infrastructure of 10 international teleports in cities including London, Washington D.C., Los Angeles, and Paris; more than 100 Earth stations; and a global terrestrial fibre network.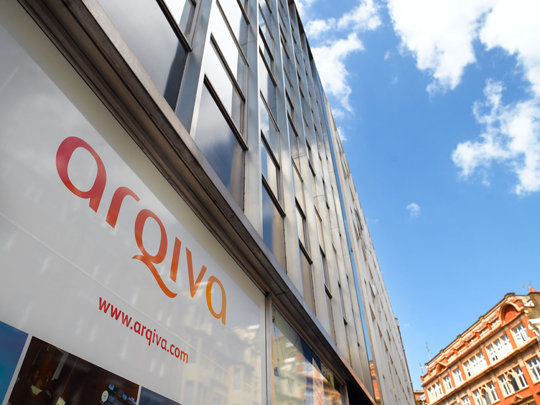 Arqiva
provides transmission for all U.K. terrestrial TV broadcasters, with scores of full-time TV channels uplinked from the company's satellite teleports. In addition to contracting for permanent links, Arqiva provides occasional use services to broadcasters requiring temporary connections, typically for news, sports, and special events, or needing ad hoc telecom or conferencing links. Arqiva's fixed broadcast service resources, including studios and post-production facilities, are complemented by the company's own fleet of
outside broadcast
(
OB
) and
satellite newsgathering
(
SNG
) vehicles. All of these operations also contribute to the company's non-permanent satellite transmission services.
To streamline the booking and allocation of resources for ad hoc and non-permanent satellite and transmission services around the globe, Arqiva relies on
ScheduALL
's
ScheduLINK
transmission management and optimization software. The extensive deployment of ScheduLINK across Arqiva's occasional use and SNG business, as well as its permanent studio facilities and state-of-the-art OB units, simplifies the coordination and provision of transmission packages of any size and complexity. ScheduLINK brings speed and agility to Arqiva's substantial and varied business, enabling the company to take bookings for customers and, in turn, quickly schedule and allocate resources from different business areas to address even the most complicated implementations.
Situation Analysis
Arqiva has experienced spectacular growth in its satellite services business over the past five years, going from US$50 million to US$350 million in yearly revenues through a combination of acquisitions and new business. With this growth in resources came the ability to provide broadcasters, channel providers, and content owners with a complete portfolio of satellite and terrestrial broadcast media solutions. To pull its existing and newly acquired resources together in offering such services, the company sought to replace legacy and manual scheduling systems with a robust resource management solution that would enable it to identify and then allocate service components in a way that fits the customer's product and delivery model.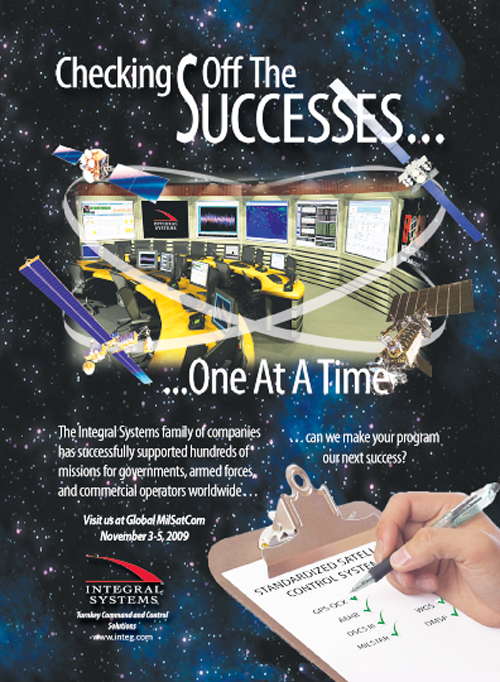 "ScheduALL was an obvious candidate for our operations because the company already completed successful software implementations in the broadcast and satellite space," says
Julian Portman
, finance director at
Arqiva Satellite and Media
. "Our operations present a significant challenge because they require the application of features across many different business areas. As a result, ScheduALL's experience in addressing resource allocation across companies like Arqiva's was key to our decision to work with ScheduLINK. We plan to grow our business along with the software, competing with other businesses in providing everything from the simplest service to the most complex package."
As Arqiva offers a variety of end-to-end services that span multiple business units, the scheduling of all required resources for a project is a complicated undertaking. Whereas competing companies in the OB market need only schedule trucks, staff, and possibly some equipment, and competitors in the satellite business need only book satellite bandwidth, Arqiva schedules every required resource on the signal transmission path, often from the studio or production truck to the target destination.
"We do much more than sell our customers a simple uplink; we offer end-to-end satellite transmission services that can be quite complex, and we use ScheduLINK software extensively across our business to schedule the people, facilities, equipment, bandwidth, switching arrangements, and other resources that make these services possible," says
Portman
.
An Integrated Solution
Arqiva placed its ScheduLINK order in February 2008, took the system live in its U.K. master control rooms four months later, and subsequently rolled the system out to master control rooms in the United States and France, as well as for scheduling of its studios in London, Gerrards Cross, and Feltham; SNG trucks located throughout Europe; and outside broadcast service based in Nottingham.
The company's ScheduLINK system today serves as a common solution for efficient management of the multiple resources required for occasional use services, whether for studio production and transmission, mobile production for sports and live events, newsgathering in the field, or delivery of content to or from a post-production facility. Working within the ScheduLINK interface, Arqiva's team of experts can manage resources supporting the entire broadcast chain, from cameras and operators to SNG mobile uplinks and global satellite distribution. Leveraging these resources jointly in the service of a single project or customer, Arqiva can offer a broader, more comprehensive range of services using its existing pool of staff, equipment, and satellite capacity.
Operations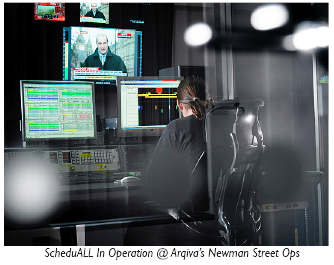 By facilitating bookings across countries and different parts of Arqiva's business, ScheduLINK enables the company to expand its service offering, improve competitiveness against local providers, and increase overall opportunities for revenue generation.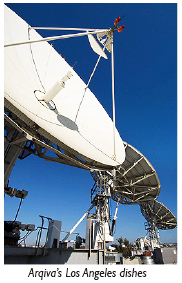 "There are different methods of delivering a signal from a sports ground, for example, depending on the telecom provider, production company, and holder of distribution rights, among many other factors," says
Portman
. "All of these elements affect the resources we can line up to handle a particular signal. With standard route and resource sets linked together on the ScheduLINK software system, our staff can quickly work out the best solution for all but the most specialized projects and complex logistics. Even in those cases, ScheduLINK automates the bulk of the booking and provides the result to logistics staff in a convenient electronic form."
Equipped with a rich resource database that includes technical data and information specific to elements such as client, event, and transmission route, ScheduLINK simplifies the booking process and prevents costly conflicts in the allocation of resources. With the shift of bookings staff onto ScheduLINK has come not only greater automation of recurring tasks, but also better instructions for the operators involved in facilitating transmissions. The software's BandPlan module provides the bandwidth scheduling flexibility that is so important in occasional use services.
As ScheduLINK maintains real-time scheduling data around the clock, bookings staff in the U.K., France, or the United States can allocate resources from multiple sites with confidence and without delay. This capability enables the company to offer a broader range of services more competitively. As the company continues to expand its use of ScheduLINK,
Portman
anticipates that the ability to build comprehensive packages for complex jobs will help Arqiva to challenge conventional suppliers for some of Europe's most prestigious live sports' events.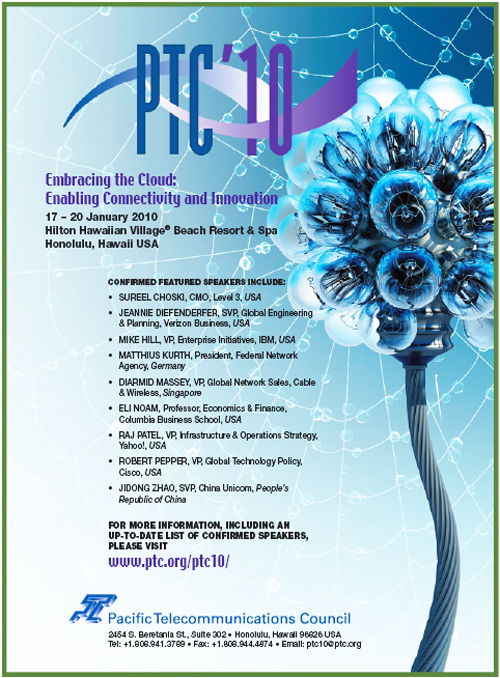 Finance
Quotes built within ScheduLINK apply real-time cost data as resources and services are pulled into the booking. By automating the recording and issue of purchase orders for resources, ScheduLINK benefits both Arqiva and its suppliers. Internally, the system uses this data to set out specific job requirements for staff. For suppliers, ScheduLINK automates inclusion of this data into the quote and provides fast, easily tracked electronic notification of procurements, in turn enabling both Arqiva and its suppliers to be more responsive to requests made on short notice. Once the service has been completed, Arqiva uses ScheduLINK data to assess the profitability of the quoted job.
Arqiva's first step in leveraging ScheduLINK's reporting data has been to identify bottlenecks in the provision of occasional use services. The software's production reports are used to show key historical and projected targets, utilization graphs, and detailed and summary usage reports. With better information and reporting on how well internal and external resources are being used in service provision, Arqiva can better determine when to own or buy a resource. This information also allows staff to see how bottlenecks in resource use and allocation directly affect the company's productivity and profitability.
While Arqiva's plans for ScheduLINK include eventual links into a separate financial system, the company has implemented its ScheduALL software as a stand-alone system. Because the accounting system can't keep up with the scheduling and resource allocation demands of Arqiva's fast-paced occasional use business, the ScheduLINK software is configured to pass final financials on to the company's
Oracle
system.
Administration
By consolidating the scheduling of a broad array of resources within a single software system, ScheduLINK allows Arqiva to adapt to the rapidly changing needs of its customers and the unique demands of breaking news and live event broadcasts. In addition to the actual assignment or procurement of satellite space and the arrangement of switching between circuits, such a booking might include allocation of studio space or a newsgathering truck; management of equipment and resources such as the encoder, antenna, satellite circuit, and decoder; and assignment of existing and freelance staff across the project.
With time and bandwidth at a premium, ScheduLINK provides time-saving bookings tools, ensures the validity of those bookings, helps to maximize use of available satellite capacity across Arqiva's European and U.S. operations, and improves overall productivity by enabling convenient communication of job details to scheduled personnel. The ability to book complex jobs accurately and quickly makes Arqiva a highly competitive provider that operates more cost-effectively and realizes an improved ROI through better use of its many resources.
"The ad hoc satellite business demands that providers be ready to spring into action at a moment's notice," adds
Portman
. "To provide the quality and type of services that make us successful, we need the right resources in hand and the right technology at our disposal. ScheduLINK gives us the flexibility and agility that are essential to effective resource management for ad hoc and non-permanent services. Serving as a key business tool that puts our business on a competitive footing now and going forward, ScheduLINK has been well worth the investment."
Efficiencies = Effective Ops
Arqiva's extensive implementation of ScheduLINK demonstrates how a flexible transmission scheduling and resource management solution can be adapted to provide dramatic operational efficiencies and valuable versatility in meeting the unique needs of each client and booking. As Arqiva continues to apply the benefits of a broad enterprise resource management and scheduling solution across its occasional and ad hoc satellite services, the modular design of ScheduLINK will provide the industry-leading company with added efficiencies in delivering timely, competitive, and profitable transmission services.