Spaceflight's Falcon 9 To Transport The Winners Of Google's Lunar XPRIZE "Ticket To The Moon"
In Jerusalem, Israeli President Reuven Rivlin, and Bob Weiss, vice chairman and president of XPRIZE, SpaceIL announced a significant milestone in its race to the moon: securing a "ticket to the moon" on a SpaceX Falcon 9 launcher, with a mission scheduled for the second half of 2017.
With this, SpaceIL becomes the first team to produce a verified launch contract in the $30 million Google Lunar XPRIZE competition and aims to accomplish not only the first Israeli mission to the moon, but also the world's first private lunar mission.
"We are proud to officially confirm receipt and verification of SpaceIL's launch contract, positioning them as the first and only Google Lunar XPRIZE team to demonstrate this important achievement, thus far," said Bob Weiss, vice chairman and president of XPRIZE.
"The magnitude of this achievement cannot be overstated, representing an unprecedented and monumental commitment for a privately-funded organization, and kicks off an exciting phase of the competition in which the other 15 teams now have until the end of 2016 to produce their own verified launch contracts. It gives all of us at XPRIZE and Google the great pride to say, 'the new space race is on!'"
To win the Google Lunar XPRIZE, a privately funded team must successfully place an unmanned spacecraft on the moon's surface that explores at least 500 meters and transmits high-definition video and images back to Earth, before the mission deadline of December 31, 2017.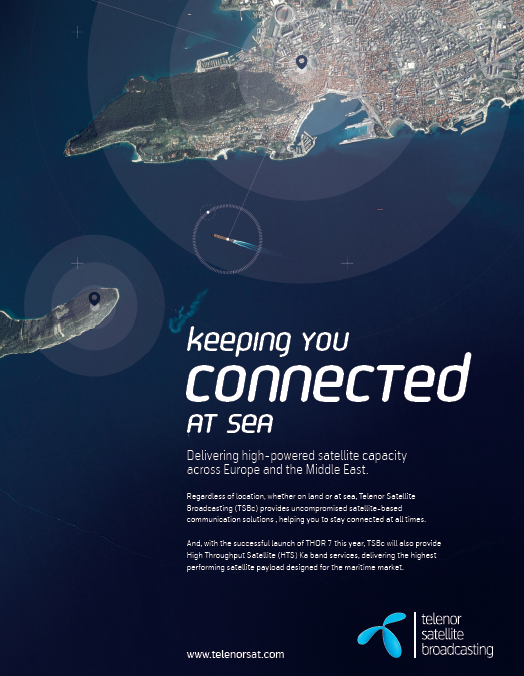 "Only three countries have 'soft-landed' a rover on the surface of the moon: the United States, Russia, and China. Now the notion of the small state of Israel being added to this exclusive list look more promising than ever," said SpaceIL CEO Eran Privman.
"Last year we made significant strides toward landing on the moon, both in terms of project financing and in terms of the engineering design and now, we are thrilled to finally secure our launch agreement. This takes us one huge step closer to realize our vision of recreating an 'Apollo effect' in Israel: to inspire a new generation to pursue Science, Engineering, Technology, and Math (STEM)."
Signing the launch agreement was made possible due to the completion of an additional fundraising round led by the two major contributors of SpaceIL: Dr. Miriam and Sheldon G. Adelson Family Foundation and Morris Kahn's Kahn Foundation.
SpaceIL has purchased launch services from Spaceflight Industries; an American space company who recently purchased a SpaceX Falcon 9 launcher and will manifest SpaceIL's spacecraft as a co-lead spot, which will sit in a designated capsule inside the launcher, among a cluster of secondary payloads.
Once the capsule separates from the launcher, it will automatically release the spacecraft, which will use advanced navigation sensors to guide it to the lunar surface, with engineers in a mission control room standing by to remotely send commands and corrections as needed.
"We're excited to work closely with the SpaceIL team to help them realize their mission of getting to the moon," said Curt Blake, president of Spaceflight's launch business. "It's very gratifying to play an integral part in SpaceIL's quest to win the Google Lunar XPRIZE."
Also, SpaceIL has unveiled a new and improved design of its spacecraft, completed by SpaceIL engineers with consultation from world-renowned Israeli industrial designer, Alex Padwa, regarding the spacecraft's exterior.
---
Airbus Defence & Space Goes With Advantech Wireless For BLOS
Advantech Wireless has been selected by Airbus Defence & Space to provide the Beyond Line of Sight communications solution as part of their very successful Border Control infrastructure.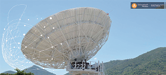 Advantech Wireless have successfully partnered with Airbus to provide A-SAT™ technology capable hubs and remotes delivering a realistic, affordable and adaptable SatCom option where fiber or microwave links are unachievable in a Border Control and Security arena.
Andy Hide, Airbus Defence & Space Project Manager, said, "In looking for a partner for this project, our team looked long and hard at a wide range of options. I am delighted to confirm that Advantech Wireless has proven to be an excellent choice: Firstly, they clearly know their customer and their solution is not only a smart fit to requirements, they are also continually pushing to innovate. Secondly, their dedication to the project has been outstanding: results do not happen overnight and Advantech Wireless has remained consistently committed throughout, frequently going that extra mile to keep the project on track."
Advantech Wireless offers two-way, open standard (DVB-RCS), broadband satellite access system. Their hubs and terminals are highly flexible and several different network architectures are possible.
The award winning A-SAT™ technology provided in this deployment is beyond dual mode DVB-RCS/TDMA-SCPC. It monitors channel utilization and switches the satellite access method and MODCOD for the return channel in real-time to dynamically maximize the space segment utilization efficiency.
Additionally, by having TDMA and true DVB-S2 SCPC technologies in a single platform, the switch between traffic patterns is efficiently supported and all risks of equipment obsolescence are mitigated.
---
NASA's OSIRIS-REx Becomes A Viable Entity, Thanks To Lockheed Martin
Lockheed Martin has completed the assembly of NASA's OSIRIS-REx spacecraft.
The spacecraft is now undergoing environmental testing at the company's Space Systems facilities near Denver.
OSIRIS-REx will be the first U.S. mission to return samples from an asteroid back to Earth. OSIRIS-REx, which stands for Origins, Spectral Interpretation, Resource Identification, Security, Regolith Explorer, is going to Bennu, a carbon-rich asteroid that could hold clues to the origin of the solar system.
Over the next five months, the spacecraft will be subjected to a range of rigorous tests that simulate the vacuum, vibration and extreme temperatures it will experience throughout the life of its mission.
Specifically, OSIRIS-REx will undergo tests to simulate the harsh environment of space, including thermal vacuum, launch acoustics, separation and deployment shock, vibration, and electromagnetic interference and compatibility.

OSIRIS-REx is scheduled to ship from Lockheed Martin's facility to NASA's Kennedy Space Center next May, where it will undergo final preparations for launch.
After launch in September of 2016, the spacecraft will travel to the near-Earth asteroid Bennu and bring at least a 60-gram (2.1-ounce) sample back to Earth for study.
Scientists expect that Bennu may hold clues to the origin of the solar system and the source of water and organic molecules that may have made their way to Earth.
OSIRIS-REx's investigation will inform future efforts to develop a mission to mitigate an Earth impact of an asteroid, should one be required.
NASA's Goddard Space Flight Center provides overall mission management, systems engineering and safety and mission assurance for OSIRIS-REx.
Dante Lauretta is the mission's principal investigator at the University of Arizona. Lockheed Martin Space Systems near Denver is building the spacecraft and will provide flight operations.
OSIRIS-REx is the third mission in NASA's New Frontiers Program. NASA's Marshall Space Flight Center in Huntsville, Alabama, manages New Frontiers for the agency's Science Mission Directorate in Washington.
For more information about the OSIRIS-REx mission:
http://www.asteroidmission.org/
http://www.nasa.gov/osiris-rex
http://www.lockheedmartin.com/osirisrex
"This is an exciting time for the program, as we now have a completed spacecraft and the team gets to test drive it, in a sense, before we actually fly it to Bennu," said Rich Kuhns, OSIRIS-REx program manager at Lockheed Martin Space Systems. "The environmental test phase is an important time in the mission, as it will reveal any issues with the spacecraft and instruments, while here on Earth, before we send it into deep space."
"This milestone marks the end of the design and assembly stage," said Dante Lauretta, principal investigator for OSIRIS-REx at the University of Arizona, Tucson. "We now move on to test the entire flight system over the range of environmental conditions that will be experienced on the journey to Bennu and back. This phase is critical to mission success, and I am confident that we have built the right system for the job."
---
Processing Continues On Cygnus For December 3 Launch Date
Kennedy Space Center is reporting that the Cygnus spacecraft that will carry nearly 6,000 pounds of cargo on the next U.S. resupply flight to the International Space Station has been moved from the Space Station Processing Facility to the Payload Hazardous Servicing Facility (PHSF) at NASA's Kennedy Space Center in Florida.
This was followed by the spacecraft's move into the building's high bay, where it will be uncovered, removed from atop its transporter, and placed into a work stand to begin preparations for propellant loading this week.
Developed and built by Orbital ATK, the Cygnus comprises the pressurized cargo module and attached service module, which houses the solar arrays and propulsion system.
The spacecraft is set to deliver equipment, supplies and research to the station on the company's fourth Commercial Resupply Services flight.
Launch aboard a United Launch Alliance Atlas V is scheduled for December 3 from Space Launch Complex 41 at Cape Canaveral Air Force Station.
Story by Anna Heiney.
---
"Space For All" Vision To Occur In The UAE
Swiss Space Systems (Holding) SA, through its subsidiary S3 Middle East, announces a major partnership with D&B Group to deliver access to space with the Middle East.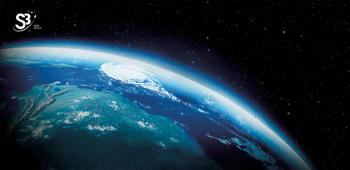 The goal is to develop, manufacture, certify and operate unmanned suborbital shuttles to locally launch small satellites up to 250 kg
by 2019.
Swiss Space Systems (Holding) SA has announced the signature of a major investment and partnership agreement from D&B Group to open an S3 Middle-East subsidiary, and to develop access to Space from the Middle East. This investment has far-reaching implications for S3's continued global expansion plans.
The "Space for All" vision of S3 is progressively earning its reputation through a commitment to aerospace excellence. For this, the ambitions of Middle Eastern countries are complementary and appreciative of Dr. Amin Abbas Forati chairman of the D&B group for his efforts and selecting the UAE from among the Arab countries to became the first country to have this technology, and with the opening of S3 Middle East, the D&B group will introduce the UAE to the prestigious clan of future space launcher countries.
The advanced technology of reusable spacecraft launching systems, combined with recent small satellite innovations, enable applications such as analytics and monitoring of primary resources, pollution, migrations, natural disasters, strategic asset surveillance, and global Internet connectivity.
The D&B Group specialize in financial consulting, natural resource trading and ecology. Today, they are expanding the scope of their activities into space, through their key collaboration with S3.
The D&B Group was founded in 1999 by Dr. Amin Abbas Forati, and it has strong presence in Middle East and Africa.
According to D&B Group CEO, Dr. A. Forati, "I live in Dubai and I have seen the county's spectacular transformation over the last 15 years. The UAE is the country where everything is possible, a country where the vision of a man—of many men—can become reality, a bit like S3. I would like, modestly, to provide the UAE, with the possibility to become the first Arab Nation to own its own spatial technology, not only in the field of launching satellites but in the conception of revolutionary satellites, as well.
The UAE is the leading country in the region, look at "the Louvre Abu Dhabi" opening the European Culture to Arab Culture, "Emirates" has the biggest airline in the world one of the top Airline Companies such as Emirates airline.
"I could tell you a number of such examples. To close, I would like to talk about Africa. At my very modest level, I would like to offer to this great continent the means to develop its own energy resources, to own its own communications systems at a wide extent. This is something that S3 can allow Africa."
Through a recent campaign of seeking for strategic investors, S3 has now signed a partnership agreement with D&B group to work towards building a successful partnership with the D&B Group.
Pascal Jaussi, founder and CEO of Swiss Space Systems, said, "We are delighted that S3 and D&B have joined hands to develop the "Space for All" philosophy in the Middle East. This highlights how S3 is becoming a trusted partner of the United Arab Emirates, where independent access to space is a key priority. I am convinced that S3 and D&B will work successfully towards the goal of opening a new vision for a common space future in the region."
The official inauguration of the S3 Middle East office with take place during the Dubai Air Show in November 2015, at the Emirates Tower on Sheikh Zayed Road, Dubai (UAE), with a live video transmission from S3 Headquarters in Payerne, Switzerland.
Swiss Space Systems partnerships include space industrial companies such as Dassault Aviation, Kuznetsov, RKK Energia, Thales Alenia Space, as well as academic and scientific networks worldwide.
The academic network of S3 will also be opened to Emirati students in the near future.
s-3.ch/en/home
---
African DTH Network Uplink System Selects CPI Satcom Products' SuperLinear® TWTA
The Satcom Division of Communications & Power Industries LLC (CPI) has been awarded a competitive contract valued in excess of $600,000 (at list prices) from an African integrator for the company's new, 1.25 kW, DBS-band SuperLinear® traveling wave tube amplifiers (TWTAs) and related system hardware.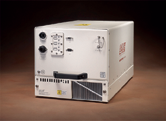 CPI's products will be part of a primary uplink system in a well-established, DTH network in Africa.
CPI's SuperLinear high-power amplifier (HPA) was selected over competing products in part because of its patented LifeExtender™/LifePredictor technology, which can result in an increase of up to 50 percent in tube longevity.
In addition, the customer chose CPI because CPI manufactures both the TWT and the amplifier and because CPI's SuperLinear® TWTA high-power efficiency results in significant power cost savings for the end user.
CPI is the one of the largest manufacturers of high-power communications amplifiers. CPI's broad line of HPAs includes solid-state power amplifiers (SSPAs), TWTAs and klystron power amplifiers (KPAs).
CPI's amplifiers are used around the world in fixed and mobile gateways for both military and commercial applications.
CPI offers amplifiers in frequencies from S-band to V-band and supports its fielded products through more than 20 service centers around the world.
---