What a difference a decade makes—has the Asia-Pacific (APAC) now become a net exporter of a wealth of television programming?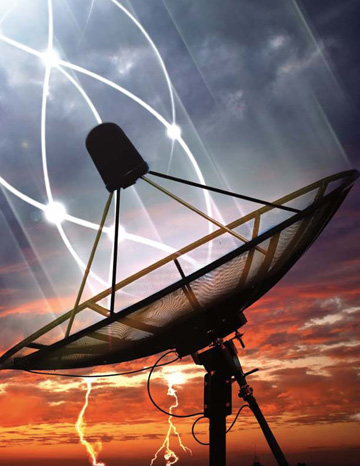 For those of us who were around the satellite television distribution business in the early '90s (Pre-Stone Age; ferns, invertebrates,
AsiaSat-1
, PanAmSat
PAS-2
, first bipeds, and so on), the first decade could have been characterized as the "Western Invasion"; international news channels, lots of Hollywood movies, European racing and football, and so on. Let's call that period of time the
First Epoch
.
Satellite capacity was the only true multichannel platform out there, and there was a scarcity of channel space for analog. (Remember analog, people? We rubbed two sticks together and could light up 36MHz of bandwidth for one TV signal!) For the first generation of "not quite MPEG-2-ers," we simply couldn't wait for standards bodies to catch up, so we launched digital television with the best available technology.
Geez, it sure was swell to be a satellite carrier back during the First Epoch. Eager customers, deep pockets, unlimited opportunities... the old phrase "shooting fish in a barrel" comes to mind. Of course, it wasn't really quite that good, or really that simple. Regulatory roadblocks, the old telecoms monopoly structures, protectionist local markets.... I'm sure glad all that is behind us (uh-huh).
The demand and desire for more choices, from more audiences all over the globe, did fuel tremendous growth. Just being "new" wasn't good enough; more and more satellite channels "regionalized" with more Asia-centric content. A great many "localized" with specific language, cultural, and even religious variants to become more culturally relevant in the markets they served.
The explosive growth in the transponder inventory across Asia-Pacific from the global players, the new regional satellite entrants to the market, and now MPEG-4 compression advances, all have driven channel costs down during what I'll call the
Second Epoch
.
And, I mean waaay down. Depending on the bird and the bandwidth, the cost of a satellite channel across APAC might be 1/10th of the '90s cost structure. Ahhhhh, I sure miss the good old days...
What I find most interesting lately is the continuing explosive growth of "expatriate television" from the APAC region to the rest of the world. Over the last decade (what I'll call the
Third Epoch
) the vanguard of major league Asian programmers, led by the likes of NHK, Zee, Sony, CCTV and other programming heavyweights, have been joined by literally hundreds upon hundreds of channels emanating from Asia in languages and dialects almost too numerous to count. This increasingly diverse content provides a far more pluralistic viewpoint on every aspect of Asian culture.
This influx of content has been assisted primarily by all of the technological advances mentioned above in compression and modulation. Additionally, advantage has been taken via video fiber transport economies of scale—dissemination to world has become increasingly easier and less expensive from virtually everywhere. That's a really good thing!
I'm not ready to claim that more programming revenue dollars are flowing into Asia than out of Asia, at least, not just yet. That will have to wait until the
Fourth Epoch
. However, if you consider the sheer number of new channels launched every year from Asia, that day may not be too far off in the future. The heat that streaming media and
Over The Top
(
OTT
) IP-based services are getting these days feels quite similar to the rubbing together of two sticks experienced in the
First Epoch
. When the sparks start flying...
Seriously , I recommend you stand back!

About the author
Mike Antonovich is a frequent contributor to SatMagazine, conducting most of his research within elbow reach of a pub or tavern near you. Over his 30-year career in broadcasting, satellite communications, fiber networking and managed video services, he has formed an opinion or two he feels compelled to share whenever he forgets his medication. He presently serves as VP, Sales and Marketing at Roberts Communcations Network, a leading independent provider of DTH, cable distribution and streaming media services.