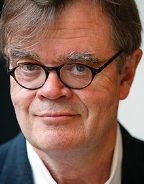 Garrison Keillor
The much-missed author and radio star — Garrison Keillor — might well have started one of his weekly messages on A Prairie Home Companion by saying in his mellifluous and understated style, "A lot has happened this week in Lake Wobegon."
---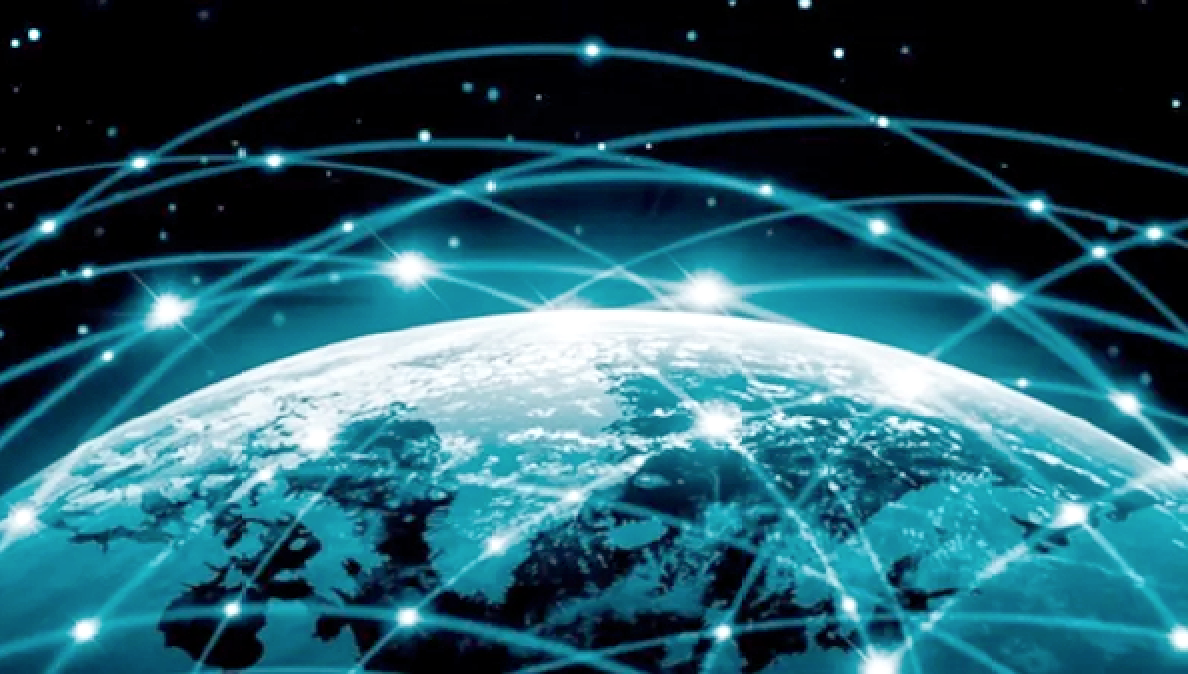 ---
The merger-land events almost speak for themselves: Eutelsat merging with OneWeb "to help create a rival to Elon Musk's Space" (and definitely not the case, of which more in a moment).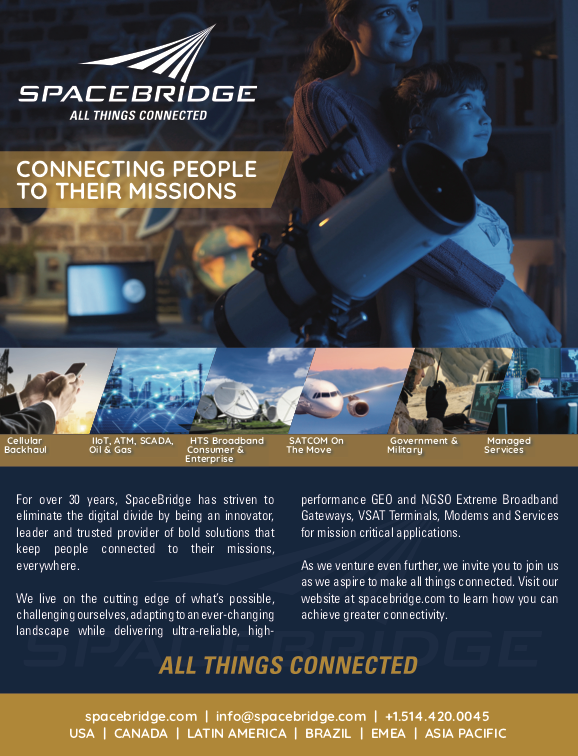 Then there are the never-ending rumors that SES is going to merge... with someone!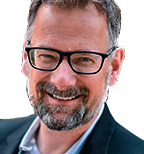 Steve Collar
With Eutelsat out of the frame, the rumor mill went into overdrive when a Financial Times (FT) report at the beginning of August named that merge target as Intelsat. SES CEO Steve Collar didn't deviate from his oft-spoken mantra that mergers are good if they reflect a solid value for investors when he spoke at the SES half- year results on August 4th.
The SES and Intelsat gossip was prompted by the FT and referencing three people familiar with the matter, as a wave of mergers and acquisitions swept across the satellite industry. "Neither wants to be the last one standing," said one person close to the matter, according to the FT.
SES was established in Luxembourg in 1985 and remains headquartered in the Grand Duchy. Intelsat, coincidentally, is also officially domiciled in Luxembourg although the company has their commercial headquarters in a Washington DC suburb.

SES' major 33% shareholder is — the Luxembourg state. Extrapolating the new scenery, it is worth remembering that Intelsat, following its emergence from Chapter 11 bankruptcy, now has as a major, controlling investor the Munich- based financial service company, Allianz. It would not be unreasonable to suggest that Allianz might now want to cash in its investment and a deal with SES could make perfect sense.
However, SES and Intelsat have been, and still are, bitter litigants over the division of FCC payments as compensation over C-band/5G frequencies. A merger could certainly solve those problems.
Shareholders in SES didn't care for the gossip one bit, and a sell-off didn't help the SES share price, which crashed 9.2% in early trading on August 4th down to 7.04 euros per share, representing a 15.5% tumble in 30 days.
Also not helping was the news from Collar that the long-awaited launch of its important additions to the firm's existing O3b fleet would be delayed. He said the entry into service of the first batch of mPOWER satellites had slipped from Q1 next year to Q2/2023. No actual launch date was given, although tentative launches are scheduled to start for the first six mPOWER satellites during Q4 of 2022. SpaceX is contracted to launch those first, six craft. Two mPOWER spacecraft will then be launched during 2023 and the final three satellites are scheduled to be launched in 2024.
SES is anticipating that its O3b fleet with mPOWER in place (and with SES- 17 already working) being worth $930 million (up 16% y-o-y) in confirmed contracts. Collar says that when the mPOWER fleet is in place he expects 40-50% of their capacity — and revenues — to be booked by government clients. He said the slight delays meant a degree of patience was needed, but there were ten years of revenue ahead and that mPOWER was a "game changer" with the overall, revenue trajectory still solid.
Overall, and much like its competitors, SES reported something of a return to decent growth from its 'Mobile/Networks' division (up 2.1% y-o-y). Video revenues are still under pressure (down 7% y-o-y) However, as of June 30, 2022, SES delivered 8,028 total TV channels to 366 million TV homes around the world, including 3,092 High Definition (HD) TV channels — 72% of total TV channels are broadcast in MPEG-4, with an additional 6% broadcast in HEVC.
A merger with Intelsat would create a satellite giant, although one would have to ask how such a deal could be squared with the inevitable competition authorities in the U.S. due to a combined Intelsat + SES totally dominating the supply of video connectivity.
The Eutelsat / OneWeb merger is now on track, although there are a number of issues to be resolved. The first is outside of the merger but concerns the European Union and its wish to build an independent LEO system of its own. The Eutelsat / OneWeb merger was, perhaps, designed to fill that role.
Paris-based investment bank Exane/BNPP, in a comprehensive report on the proposed merger, stated the "increase in interest rates, inflation, the war in Ukraine, [OneWeb's] Gen 2 funding requirements all suggest a bit of patience could have improved the financial outcome for [Eutelsat] minority shareholders… but the new EU space policy apparently has precedence".
Analyst Sami Kassab, author of the report, said the bank believes the timing of this deal has to be seen first and foremost in the context of the new European space policy and of the French government's geopolitical agenda. Nevertheless, he describes the merger as "profoundly changing the economic model of Eutelsat."
Kassab said that about 30% of Eutelsat shareholders are in favor of the deal, and this suggests that the remaining 60+% of non-aligned shareholders are going to have to vote against the proposal to block the merger. There's also the considerable problem of the U.K. government's so-called 'Golden Share' veto in OneWeb, which the French absolutely do not like.
As for the European Union, they have come out firmly against Eutelsat/OneWeb as providing the solution to their own EU/LEO plans. Christophe Grudler, the member of the European Parliament in charge of the EU's LEO satellite project, announced that "a rapprochement of OneWeb with the European constellation seems impossible". He claimed that "the EU cannot accept a UK veto on a secure connectivity infrastructure". He argued that "the European Union needs to have full control over its satellites without a risk of hindrance by an outside actor." He added that "Europe will not compromise on this point'."

Then there's the U.K. government, which is currently in no mood to endorse a French view on anything! Their problem is China's 6% stake in Eutelsat. China Investment Corp. (CIC) has a near-6% stake in Eutelsat.
Darren Jones, chair of U.K.'s cross-party influential Business Committee has written to Business Secretary Kwasi Kwarteng to raise concerns about China's stake. Jones has evidently demanded that the link be closely scrutinized alongside Eutelsat's controversial re- carrying of broadcasts of Russian TV channels during the war in Ukraine.
Even more heavyweight is the opinion of Iain Duncan Smith, a former Conservative Party leader and still a highly vocal member of parliament. He believes the British government will have to stop OneWeb's sale for national security reasons. He is quoted by the Daily Mail newspaper, saying, "China is a direct threat now to the UK and its interests."
As to Eutelsat's full-year, 2021-2022 results, they saw almost all of Eutelsat's key, divisional verticals staying in negative territory this past year. Its 'Broadcast' segment fell back 6.0%, while 'Government Services' fell 4.6%. 'Fixed Broadband' tumbled 14.3%. 'Data & Professional Video' fell 1.8%, while 'Mobile Connectivity' was the only star performer and up 18.9%.
As with SES, Eutelsat's shareholders voted with 'sell notes,' and Eutelsat's recently appointed CEO said that the company's suspension of its dividend payments to shareholders could extend beyond the already announced 2022-2023 and 2023- 2024 trading years. This current year's dividend of 0.93 euros will be paid, subject to Board approval, in November of this year.

Eva Bernecke
Eva Berneke, CEO, declined to specifically commit to the trading year when a dividend would be reinstated, saying only that a return to paying dividends is expected during the "medium term."
The news did no favors for Eutelsat's already beleaguered share price. It crashed 18% on July 25th, and tumbled another 18.2% on July 26th. It was a week which saw its share price suffer from 10.65 per share to a low point of 7.01 euros. By the end of trading on Friday, July 29th, it had recovered a little to 7.43 euros. The agreement to merge with OneWeb might have secured institutional investor support; however, individual and small shareholders seem not to be quite so keen on the move.
Some 6 million shares changed hands on July 26th and, while this is a modest amount compared to the total 200+ million issued shares, the end result managed to shatter Eutelsat's market capitalization to just 1.71 billion euros. There have also been negative comments from industry analysts. Credit Suisse, for example, was surprised that the two companies are merging and stated, "We laid out our expectation for the addressable market to reach about $9bn in annual revenues with more than half of those revenues coming from B2C broadband in the U.S. and Western Europe, a market in which OneWeb does not compete."
Berneke joined Eutelsat on January 2nd, 2022, when Eutelsat's share price was at 10.88 euros. Since then, the company has lost around one-third of its value. The retained dividend payments, typically around 220 million euros annually, will help fund the operator's Capex funding and, in particular, the design, build and launch of OneWeb's 'Generation 2' satellites.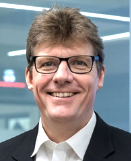 Neil Masterson
OneWeb's CEO, Neil Masterson who will not be staying with the company once the merger wraps, told analysts that the company's current situation was that it had 428 satellites on- orbit, of which a few were still orbit raising. OneWeb needed 588 satellites on-orbit to complete global service. Meanwhile, OneWeb was already providing connectivity to many extreme northern latitudes that included Canada, Alaska and Greenland and were conducting trials in other, northern European countries.
Masterson added that OneWeb's Gen 2 satellite specification and design already enjoyed input from Eutelsat which was "totally involved" in their development.
Masterson did not talk about the actual costs of OneWeb's 'Gen 2' craft, either individually or as to the costs in total for the expanded fleet. The likely Capex needs amount to around 725 to 875 million euros per annum for the combined Eutelsat/ OneWeb business for the trading periods between 2023-2024 and as far forward as 2029-2030. This covers Eutelsat's own satellite fleet development but also the costs related to OneWeb's 'Gen 2' needs, which in the past have been said to be some $3billion in total, although Credit Suisse in its report on the merger said it expected OneWeb's 'Gen 2' craft to cost "closer to the $10 billion" spent by Amazon and SpaceX.
The combined businesses should be united by mid-2023 with all necessary approvals in place. Thereafter, there should be annual cost-savings and Capex synergies measured at some 80 million euros in Year 1 and growing thereafter.
Much was made in media briefings as to OneWeb being "a rival to Elon Musk's Starlink broadband by satellite service." This is not the case. While Starlink is serving corporate as well as individual users, OneWeb will serve mostly telcos and not have a retail presence with consumers. Amazon's Project Kuiper will compete with Starlink.
The Eutelsat / OneWeb transaction would be structured as an exchange of OneWeb shares by its shareholders (other than Eutelsat), with new shares issued by Eutelsat, such that, at closing, Eutelsat would own 100% of OneWeb (excluding the 'Special Golden Share' of the UK Government). OneWeb shareholders would receive 230 million newly issued Eutelsat shares, representing 50% of the enlarged share capital.
Meanwhile, the acquisition of Inmarsat by Viasat has hit a completely expected scrutiny by UK officials, worried over the threat to the nation's. national security and economy by the London-based Inmarsat. The UK's Competition & Markets Authority on July 25th invited comments from interested parties. In particular, it is concerned that the acquisition "may be expected to result in a substantial lessening of competition within any market or markets in the UK for goods or services."
Most observers see the acquisition eventually moving forward. An approval, plus the entry into service of Viasat's giant ViaSat-3 EMEA satellite in 2023, as being good news for European competition, in general.
By any measure, this has been an interesting few weeks in merger-land.
Keillor would invariably end his monologues by saying, "That's the news from Lake Wobegon, where all the women are strong, all the men are good-looking, and all the children are above average."
We can only hope that in our industry, all of the players are strong, the lawyers don't gouge too much and the end result finds above average returns for investors.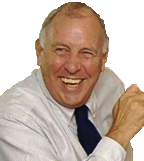 Chris Forrester
Author Chris Forrester is a well-known broadcasting journalist, industry consultant and Senior Columnist for SatNews Publishers. He reports on all aspects of broadcasting with special emphasis on content, the business of television and emerging applications.
He founded Rapid TV News and has edited Interspace and its successor Inside Satellite TV since 1996. He also files for Advanced-Television. com. In November of 1998, Chris was appointed an Associate (professor) of the prestigious Adham Center for Television Journalism, part of the American University in Cairo (AUC), in recognition of his extensive coverage of the Arab media market.
---