Joel Spark is a Spire co-founder and General Manager of Space Services, which allows organizations to quickly deploy payloads and applications to space using Spire's LEMUR satellite platform and operate them using Spire's ground station network and web APIs. Joel holds a master's degree in Space Management from the International Space University, and a bachelor's degree in Aerospace Engineering from Carleton University with a specialization in structures, systems and vehicle design.
---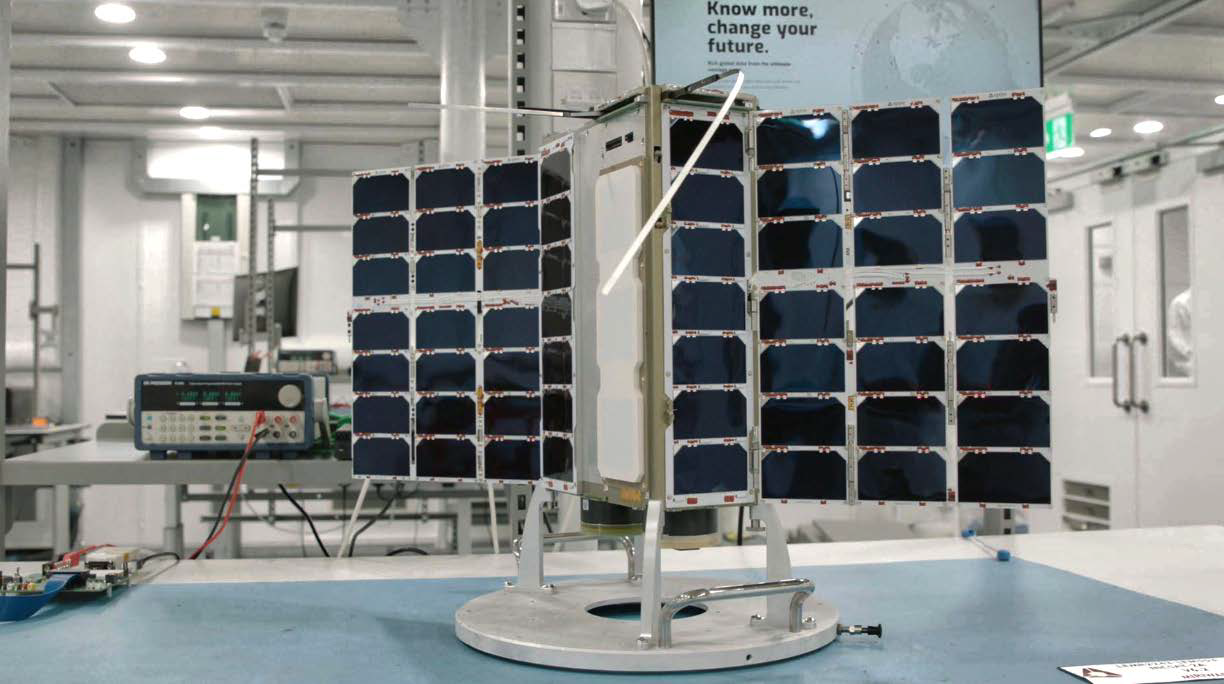 ---
Mr. Spark, what is Spire's origin story?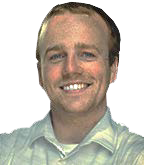 Joel Spark
Joel Spark
Peter Platzer, Jeroen Cappaert and I met at the International Space University (ISU) in Strasbourg in 2011. We worked on a number of projects together, but it was Peter's thesis that was the seed from which Spire grew.
He found that not only were the capabilities of nanosatellites increasing exponentially, but the incumbent space industry had not yet realized how transformative this disruption would be.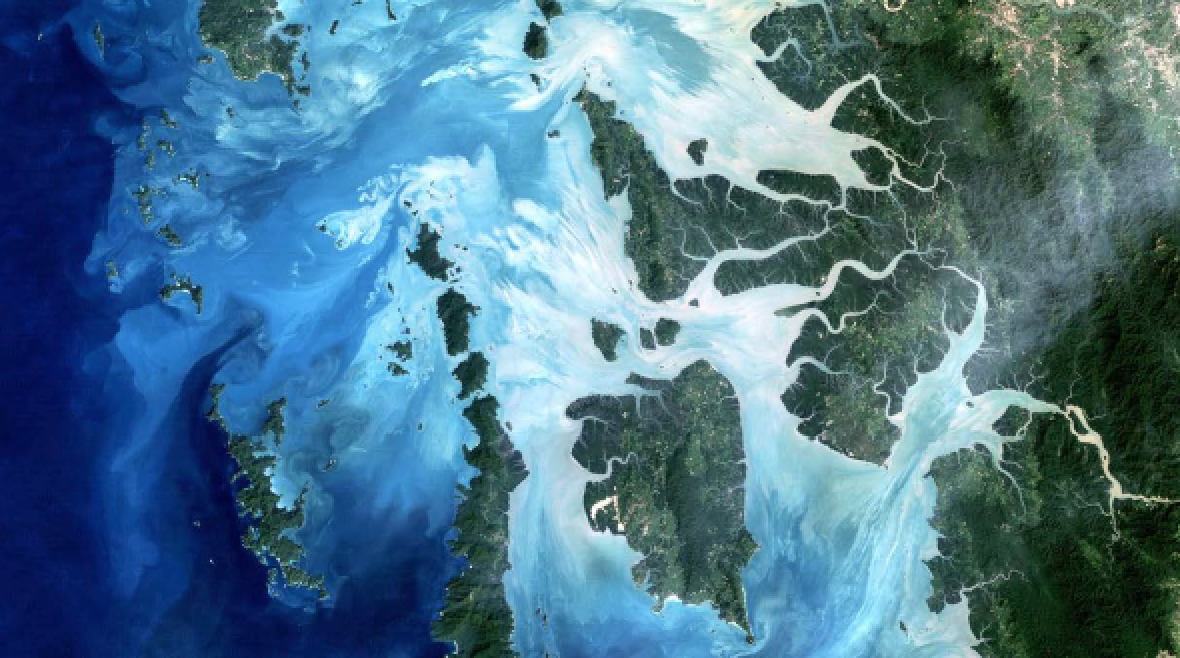 We saw the incredible potential for exponentially improving technology to disrupt the space industry by providing new tools for Earth Observation (EO), connectivity, and more. So, we founded Spire to be a part of that transformation, collecting data that can only be accessed from space by a large satellite constellation to improve life on Earth.
From day one, we focused on non-optical methods of EO such as radio occultation (RO), where the underlying technology (software-defined radio (SDR) and onboard processing) was growing faster than other technologies, thanks to the telecommunications and computing industries. Since our applications would all be software-defined, it also meant we could continuously improve our satellites even after they had been launched through on-orbit software upgrades.
What started as a thesis evolved into a kickstarter campaign and led to three guys building a satellite in a garage in San Francisco. Now we have the world's largest multipurpose constellation on-orbit and one of the world's largest constellations, period.
What problems is Spire able to help solve through its geospatial data?
Joel Spark
We operate the largest constellation of multipurpose satellites and collect data for tracking of maritime, aviation and weather activity from space. There is a myriad of use cases of how we are leveraging our unique vantage point from space to help solve problems here on Earth.
In particular, we're helping organizations and governments adapt to and mitigate the impacts of climate change on people. For example, we have a unique view into the $21 trillion global supply chain. We know where all the world's ships and planes are and can predict where they are going to be. Our data is helping shippers optimize vessel routes to save fuel and reduce carbon emissions, helping governments monitor their waters for illegal fishing and piracy, and helping logistic companies monitor supply lines and respond to disruptions quickly.
We also collect the largest number of radio occultation profiles, which are essential inputs into weather forecasting models and can only be captured from a large constellation of satellites in space.
The global coverage of our satellite constellation gives us weather data on even the most remote locations, such as the open ocean, that have traditionally been hard to reach. We currently supply crucial weather data to organizations such as NASA, NOAA and EUMETSAT, who are using our data both for day-to- day operational weather forecasting, as well as climate science.
You head up Spire's Space Services division. Explain what space-as-a- service is and who your customers typically are?
Joel Spark
Building off the back of our success launching and operating our own constellation, we pioneered a new Space-as-a-Service (SPaaS) offering, where we enable any company to be a space company. Commercial and government organizations deploy and operate their own constellation of satellites, using the Spire satellite bus, ground station network and operations technology we use to
deliver our own data products. Whether the customers bring their own hosted payload, has Spire develop one for them, or simply uploads their software to existing satellites already in space, the customer controls their constellation with an API and pays a flat monthly fee.
As an analogy, in the same way that cloud computing made it faster to stand up and scale new applications on the web, Spire Space Services has made it faster to stand up and scale applications in space. Rather than building from scratch or integrating various third-party systems, Space Services customers have built their applications on top of our existing integrated satellite, ground station, and cloud infrastructure. As a result, our Space Services customers have designed and launched constellations in a matter of months or run software on existing satellites in just a few weeks.
Our customers are quite diverse: we have new startups who launched their first payload with us to avoid technical risk, scale-ups who added Spire satellites to their existing constellation to grow their business more affordably, and governments who have partnered with us to accelerate their strategic innovation programs.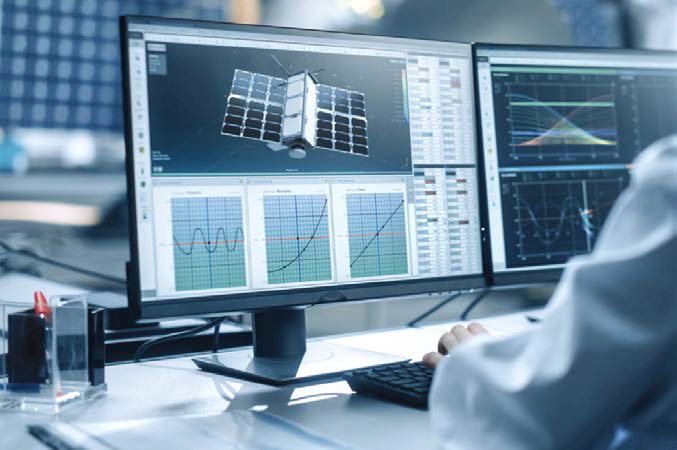 Spire recently launched satellites on a SpaceX mission. What are those satellites being used for?
Joel Spark
We launched five satellites on the SpaceX Transporter-5 Mission from Cape Canaveral Space Force Station in late May. Spire has launched satellites on more than 30 launch campaigns with 10 different launch providers — this was our third launch of 2022.
This was an exciting moment, as we had satellites and hosted payloads for three Space Services customers on the launch — the most Space Services customers on board a single launch to date. In addition to launching two replenishment satellites for our constellation to support our data solutions business, we launched a hosted optical payload on a Spire satellite for HANCOM inSPACE, which was the first commercial satellite mission for a private South Korean company; three Spire satellites with SDRs for Myriota to quickly and costeffectively scale its IoT network; and two satellites for a technology demonstration funded by the U.K.'s Defence and Security Accelerator (DASA) for radio frequency (RF) signals detection and geolocation of L-Band frequencies.
Is there a particular Spire client case study that you're quite passionate about?
Joel Spark
It's tough to pick just one — I'm constantly inspired by the myriad of businesses and applications our Space Services customers are deploying. For example, earlier this year, we announced a landmark Space Services contract with NorthStar Earth & Space for a constellation of three satellites (with options to scale into the dozens). NorthStar will be providing incredible space situational awareness (SSA) and debris monitoring.
We also work with OroraTech, a German startup company that is deploying AI-enabled infrared cameras to provide a wildfire, earlywarning system, with the goal of providing a notification within 15 minutes of a wildfire igniting anywhere on the planet.
There's also Myriota, a world leader in low-cost, low-power directto- satellite IoT. That company is using Spire Space Services to scale capacity from their existing network with huge applications in AgTech, water management, asset monitoring, and more.
These are all perfect examples of the way that our Space Services offering is changing the game in the space industry — empowering an entirely new category of space companies that do not need to develop, own, or operate a constellation of their own, but rather simply pay a monthly subscription fee to access the vantage point of space.
What do you foresee for the future of geospatial technology and its uses over the next few decades?
Joel Spark
We get an immense amount of data from our satellites that can be used to make substantial changes on Earth — data that can help prevent wildfires or reduce carbon emissions. What really excites me is the possibility for data collected from space to make Earth a better, more sustainable place to live. For example, our customer, Quiron Digital, uses Spire's weather data to monitor for fire risk and predict wildfires. In 2021, Quiron predicted wildfire conditions in El Dorado County in California using Spire's weather models. The prediction was made 45 days before the Caldor Fire started, which burned more than 220,000 acres.

Additionally, we partnered with University of New South Wales (UNSW) Science to develop new ways to monitor sea ice from space. UNSW developed a machine learning algorithm to automatically identify sea ice flows using Spire's global satellite measurements that can determine the type and age of sea ice. The partnership delivers key insights on Antarctic sea ice to make crucial predictions about the future of climate change.
With geospatial technology and satellite data we have a huge opportunity to make the planet we live on more sustainable and safer.
spire.com
---