Bolivia + China: TKSat-1 Away...
Dissimilar to the failure of the CBERS-3 launch on December 9th, TKSat-1 made spatial headway on December 20th at 17:02 UTC, as this first telecommunications satellite for Bolivia successfully headed into space via launch by a Chinese Long March 3B/E rocket from the Xichang Satellite Launch Center in the province of Sichuan.
Packing 26 Ku- 2 C- and 2 Ka-band transponders, TKSat-1 will offer communications and broadcasting services to Bolivia as well as other support for SatHealth™ data, governmental civil projects, and remote education services.
TKSat-1, also known as Tupac Katari, is based on manufacturer China Great Wall Industry Corporation's (CGWIC) DFH-4 platform, the platform itself built by the China Academy of Space Technology. The liftoff mass was 5,100kg and the satellite has an expected lifespan of approximately 15 years.
Operating from the orbital slot at 87.2 degrees West, TKSat-1's output power is 10.5kW, with a payload capacity of 588kg, and its reach will include Argentina, the areas east of Brazil and north of Chile, Colombia, Ecuador, Paraguay and Uruguay.
The satellite's total cost is estimated to be approaching US$302 million. The project—jointly financed by China's Development Bank and the government of Bolivia—also stipulates terrestrial base stations must be constructed in La Paz and Santa Cruz.
According to Bolivia's space agency (AEB), the investments in the satellite will be recovered over the next 10 years or so, with annual revenues generated of nearly US$40 million.
* * * * * * * * *
NAB + JD Events—Showmanship
The National Association of Broadcasters has announced the purchase of the assets of the Satellite Communications Conference and Expo (SATCON) as well as Content and Communications World (CCW) from JD Events, a leading trade show organizer.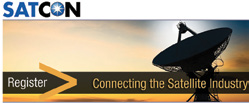 SATCON and CCW, held annually in November, are co-located at the Javits Convention Center in New York City. The two events will complement NAB's existing trade shows and events, including NAB Show, held in Las Vegas annually in April.
SATCON offers education and exhibits serving companies in the satellite-enabled communications and content delivery industry.
CCW is a leading media, entertainment and communications technology event held in New York, with a focus on content creation, management and delivery technologies.
The 2013 CCW (which included SATCON) broke all previously held event attendance records with 6,898 attendees, a 22 percent increase from 2012.
"We have made these additions to the NAB event family with the goal of growing both the attendee and exhibitor base of what has emerged as an important East Coast venue for the content community," said Executive Vice President of NAB Conventions and Business Operations, Chris Brown.
"We look forward to developing this event and serving the unique needs of this very important media market."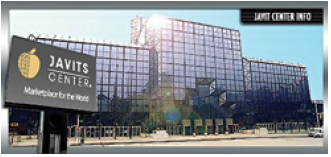 Joel Davis, founder and CEO of JD Events, said, "The JDE team has worked extremely hard to build these two shows to where they are today. Along the way we have had the pleasure to work with hundreds of wonderful exhibiting companies and thousands of passionate industry professionals. We believe the shows have now grown to the point where they require a larger more experienced owner, with much deeper industry reach and relationships, to take them to the next level. We are excited to place the future of CCW and SATCON into the very capable hands of the NAB."
JD Events was represented by The Jordan, Edmiston Group, Inc., a New York City-based investment bank that specializes in the media, information, marketing services and related technology industries.
NAB information is available at their infosite: http://www.nab.org/
* * * * * * * * *
NASA + Orbital Prove Its A Good Thing Cubes Don't Melt Under Fire
On November 19th, 2013, a record launch occurred... this was no small task, although much of the payload was small in size... and cubed.
This was an important launch for the USAF, Orbital, and the owners of the 28 small satellites that were also carried aloft as part of the overall payload. (For additional insight, please see the article on Page 23).
Orbital Sciences Corporation's teams cheered as they successfully launched a Minotaur I rocket in support of the Department of Defense Operationally Responsive Space Office's ORS-3 mission earlier this evening.'Originating from the Mid-Atlantic Regional Spaceport, located at NASA's Wallops Flight Facility in eastern Virginia.
This mission marked the 25th launch for the Minotaur rocket, all of which have been successful, and the sixth Minotaur vehicle to be launched from the Wallops facility.
The primary goal of the ORS-3 mission was to test new procedures and equipment that would allow future missions to be flown at lower cost and with faster response times.
At approximately 8:15 p.m. (EST), the rocket's first stage ignited, starting its flight into Low Earth Orbit (LEO).
Approximately 12 minutes after lift-off, the Air Force's Space Test Program Satellite-3 (STSat-3) spacecraft was deployed into its intended orbit at an altitude of approximately 500km (310 miles).
The Minotaur's upper stage then executed a pre-planned collision avoidance maneuver before starting deployment of 28 CubeSats sponsored by the ORS office, the U.S. Air Force Space and Missile Systems Center's Space Test Program, and NASA's Educational Launch of Nanosatellites (ELaNa) program.
"This mission marks the final launch for Minotaur under the initial Orbital/Suborbital Program-1 and -2 contracts, culminating in the successful delivery of 74 satellites to orbit and 10 suborbital payloads to high-altitude trajectories over 25 total missions," said Mr. Ron Grabe, Orbital's Executive Vice President and General Manager of its Launch Systems Group.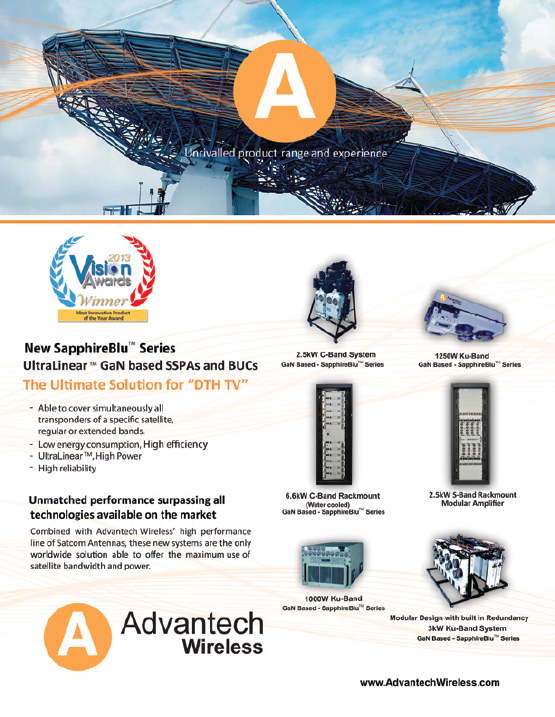 "Orbital's team is absolutely focused on offering the most reliable and cost-effective launch systems to our government customers for their important space missions. This dedication and teamwork with the Air Force has resulted in achieving 25 consecutive successful missions since 2000. We look forward to continuing this collaboration under the OSP-3 contract in the years ahead."
This launch, which was executed under a Federal Aviation Administration (FAA) license obtained by Orbital through the FAA's Office of Commercial Space Transportation, demonstrated a commercial-like approach to government launches in an effort to reduce overall costs.
Through this mission, Orbital also supported the development of new technologies for launch and range improvements including automated targeting, range tracking and flight termination systems.
The Minotaur I space launch configuration combines Orbital's commercial launch vehicle technologies, including upper stage rocket motors, avionics, structures and other elements, with government-supplied lower-stage rocket motors to create responsive, reliable and low-cost launch systems for U.S. Government-sponsored spacecraft. It can place payloads of up to 600kg (1,300 lbs.) into Low Earth Orbit (LEO).
Under the OSP program, which is managed by the Air Force Space and Missile Systems Center's Space Development and Test Directorate (SMC/SD) Launch Systems Division (SMC/SDL) located at Kirtland Air Force Base, New Mexico.
Orbital designs, integrates, tests and provides space launch services with the Minotaur I, IV, V and VI rockets, as well as other suborbital capabilities with the Minotaur II and III configurations.
The rockets are specifically designed to be capable of launching from all major U.S. spaceports, including government and commercial launch sites in Alaska, California, Virginia and Florida.
Orbital's use of standardized avionics and subsystems, mature processes and experienced personnel make Minotaur rockets both reliable and cost-effective for U.S. government customers.
The ORS-3 mission, also known as the Enabler Mission, will demonstrate launch and range improvements to include automated vehicle trajectory targeting, range safety planning, and flight termination; employ a commercial-like procurement with FAA licensing of a Minotaur I; and launch the Air Force's STPSat-3 and 28 CubeSats on an Integrated Payload Stack.
These enablers focus on the ability to execute a rapid call-up mission as well as to automate engineering tasks that once required months to complete and to reduce those timelines to days or hours, resulting in decreased mission costs.
The U.S. Air Force Space Test Program's Standard Interface Vehicle (STP-SIV) project has developed a common spacecraft bus with a standard payload interface to accelerate Department of Defense space technology and ensure future U.S. space superiority.
Payload teams are able to design payloads and specific experiments to be compatible with the flexible standardized vehicle, resulting in lower spacecraft non-recurring costs and increased spaceflight opportunities. By providing such a vehicle, the Space Test Program can shorten acquisition timelines and decrease spacecraft build costs for its defense industry customers.
For the program, Ball Aerospace is responsible for the overall system including the spacecraft and standard payload interface design and build, payload integration, space vehicle environmental testing, and launch and mission support.
Ball Aerospace's STP-SIV series of satellites, based on the Ball Configurable Platform (BCP) 100 is ideal for a variety of science, technology development and risk reduction missions.
The STP-SIV:
• Spacecraft is approximately 24" x 28" x 28" high and weighs less than 110kg
• Accommodates up to four separate instruments
• Operates in any LEO from 400 and 850km altitude
• Remains easily adaptable for future missions – no design changes necessary for payloads that conform to the standard interface
• Maintains flexibility to launch on a large variety of vehicles, including the EELV Secondary Payload Adapter
The first STP-SIV spacecraft, STPSat-2, launched November 19, 2010, aboard a Minotaur IV from Kodiak, Alaska. That satellite is carrying a relay transponder for data collected by ocean buoys and a space phenomenology sensor.
STPSat-3, the second STP-SIV spacecraft was built in only 47 days. Construction of the STPSat-3 platform was completed before the final payloads had been selected, demonstrating the flexibility of the hardware. Payloads for STPSat-3 include:
• iMESA-R (Integrated Miniaturized Electrostatic Analyzer Reflight), a U.S. Air Force Academy mission designed to measure plasma densities and energies
• J-CORE (Joint Component Research), a space phenomenology mission sponsored by the Air Force Research Laboratory (AFRL) /EO Countermeasures Technology Branch (RYMW) & Army Space and Missile Defense Commance (SMDC)
• SSU (Strip Sensor Unit), an AFRL Directed Energy (RD) experiment to provide risk reduction through on-orbit testing and operation of a sensor assembly
• SWATS (Small Wind and Temperature Spectrometer), a Naval Research Laboratory (NRL) mission to provide in-situ measurements of the neutral and plasma environment to characterize the Earth's ionosphere and thermosphere
• TCTE (TSI Calibration Transfer Experiment), a NASA/NOAA mission to collect high accuracy, high precision measurements of Total Solar Irradiance to monitor changes in solar irradiance incident at the top the Earth's atmosphere with TCTE instrument provided by the Laboratory for Atmospheric and Space Physics
On June 29th of 2013, the second anniversary of the launch of the ORS-1 satellite, the precursor for the ORS-3 projected, was celebrated, with thanks to all of the launch partners.
The mission of the ORS Office is to plan and prepare for the rapid development of highly responsive space capabilities that enable delivery of timely warfighting effects and, when directed, develop and support deployment and operations of these capabilities to enhance and assure support to Joint Force Commanders' and other users' needs for on-demand space support, augmentation, and reconstitution.

The ORS Office is tasked with establishing the ability to provide rapid end-to-end capability efforts to meet urgent operational needs of the Joint Force Commanders (JFC). The ORS Office plans to stand up this capability over time with a phased "crawl," "walk," "run" approach.
Responsiveness is defined in terms of Tiers. These tiers are distinguished by the length of time required to deliver ORS capabilities. Achieving these timelines are an important goal as the ORS program matures:
• Tier 1: EMPLOY- On-demand use of existing deployed assets in applications that may extend or expand their original purpose. The objective of Tier 1 is to deliver these capabilities within minutes to hours. Other elements of the National Security Space (NSS) community have the primary responsibility for identifying and executing Tier 1 initiatives.
• Tier 2: DEPLOY- Deploying new or additional capabilities that are field-ready; that is, already produced. The objective of Tier 2 is to deliver capabilities within days to weeks.
• Tier 3: DEVELOP- The rapid development, delivery, and employment of a new capability. The objective of Tier 3 is to deliver capabilities within months and less than one year. The ORS Tier 3 strategy comprises the primary office activity focused on maturing the ORS enabling elements.
* * * * * * * * *
Russia—New Soyuz Debuts With Blast-Off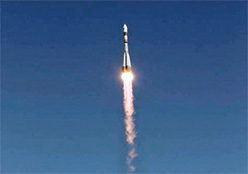 A new Soyuz rocket blasted off from the Plesetsk space center in northern Russia on January 2, after numerous delays earlier this week, the Russian Defense Ministry said.
There were numerous attempts to launch. Originally, a Russian defense official, Colonel Dmitry Zenin, had said later on Wednesday the launch was postponed again and would take place sometime next year. A state commission that gathered on that Saturday morning decided to launch the rocket at 14:00, but it was also cancelled minutes before the planned blastoff.
Finally, the ministry said the launch took place at 16:30 Moscow time (12:30 GMT) on January 2nd. The rocket put into designated orbit a small research satellite built by students and young scientists.
The new rocket, dubbed the Soyuz-2.1v, features a completely reworked first stage powered by a NK-33 (14D15) rocket engine built by the NK Engines Company in the Russian city of Samara.
The rocket lacks the characteristic four boosters that Soyuz and its ancestors have had since the R-7 missile that launched Sputnik in 1957.
The Soyuz, the most frequently launched rocket in the world, has undergone more than 1,700 launches since its debut in 1966. It is one of only two rockets worldwide that are capable of sending astronauts into orbit, the other being the Chinese Long March 2F.
* * * * * * * * *
UAE—It's A First
The United Arab Emirates plans to launch the first Arab-built satellite into orbit in 2017, according to the state news agency WAM.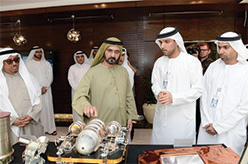 The 'Khalifa Sat' is set to be the fifth satellite owned by the UAE, but the first to be wholly manufactured in the country.
"Khalifa Sat will be the first Arab-made satellite, catapulting the Arab region into a new era of space industry and competition in space sciences," the news agency reported.
Sheikh Mohammed bin Rashid al-Maktoum, Vice President and Prime Minister and Ruler of Dubai, launched the "executive phases" of the project on January 1st.
"Khalifa Sat is a message to all Arabs that Arab ushering into the space era is neither out of reach nor impossible," Sheikh Mohammed said. "Our doors will remain open for cooperation with all Arab countries in space technology and engineering," he added.
The satellite will be built at the Emirates Institution for Advanced Science and Technology (EIAST) in Dubai, according to WAM.
EIAST previously launched two satellites, DubaiSat1 and DubaiSat2. The Abu Dhabi-based Yahsat currently operates two satellites and has previously indicated the possibility of launching a third.