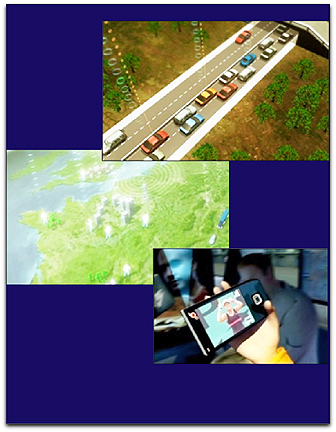 Ofcom "does not understand the market"

Solaris Mobile is the 50/50 joint venture between Eutelsat and SES Astra, designed to bring pay-TV services to phones, other handhelds, as well as in-car video and audio entertainment, by satellite. The Company has been busy showcasing its new developments at Barcelona's giant Mobile World Congress exhibition. They are super-sexy.
The word from
Solaris
is that there's a good chance of services rolling out this year. "There's an even better chance of us entering into a revenue-bearing relationship with someone this year," says CEO
Steve Maine
.
First up is a test vehicle at Barcelona fitted with a rugged
Quantum
set-top box (STB). Signals come in from
Solaris Mobile
's satellite, as well as terrestrial repeaters, and the single box is capable of receiving multiple channels and audio services. Mom or Dad can listen to satellite-delivered audio in the front seats, while two kids in the back of the car can each have their own channels, either to pre-fitted seat-back TV monitors or re-broadcast to their
iPhones
.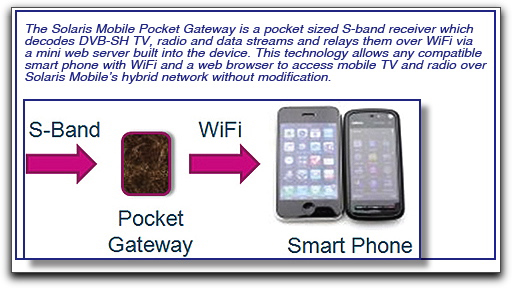 Second development at Barcelona is the Solaris Mobile pocket WiFi Gateway device, developed into a prototype for Solaris by
Elekrobit
(a spin-off from
Nokia
). It was Elektrobit which developed the S-band cell-phone for Terrestar's US service. Solaris says that the development of S-band equipped phones will also be important to them.
The Quantum box is very clever. It picks up the incoming S-band signals from the satellite and automatically converts it to DVB-SH. Live satellite broadcasted TV, Video on Demand from the local storage on the microSD and added-value services through data casting, are the three main applications that the Quantum box can deliver simultaneously and independently to multiple users in any vehicle like private cars, public transportations, buses and trains as well as yachts for maritime applications.
These same DVB-SH services can be received by suitable handheld cell-phones, of course, but fitting units to buses or trains, and allowing users to pick their own channel could be a powerful marketing device for future Solaris customers.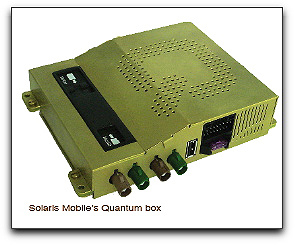 Steve Maine
said the experiments (in Paris, Berlin, Barcelona and elsewhere) show that indoor penetration from the terrestrial repeaters is also good. Maine says one of the key questions they have been asking themselves was how they might get to the stage where the market had available to it a large number of S-band devices. "Handsets, PDAs, laptops, dongles, whatever. It is easy to imagine us helping get a large number of S-band dongles into the market. They're cheap, easy to produce.... But what if we could develop a device that had an S-band receiver in it, and perhaps even an S-band transmitter in the future? So this was our starting point: creating an S-band device that could easily communicate with existing terminal devices — like handsets, laptops, PDAs, and using very well-established standards and protocols like WiFi and Bluetooth."
Maine
suggests that S-band could — over time — get itself established and inserted into laptops and other devices, but meantime it would be good to have a gateway system that tapped into the zillions of existing devices. The prototypes are today about the size of a PDA, but production models will be half that size.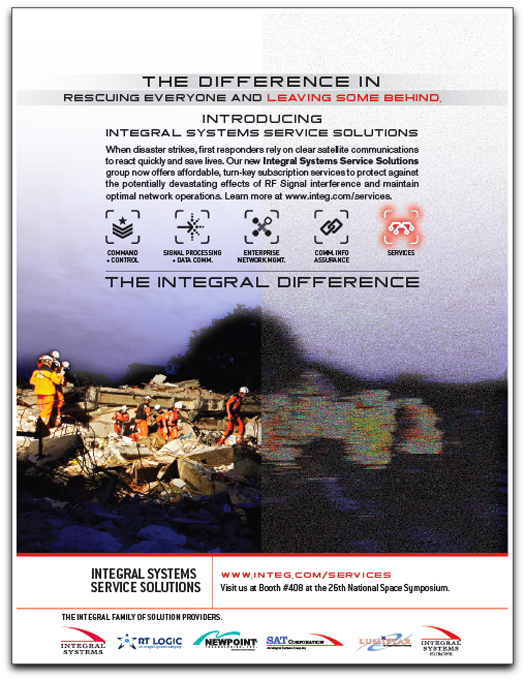 Solaris was giving away boxes of mints at Barcelona in the anticipated size of the new gateway devices! "They can be in your pocket, or briefcase, or the dashboard of a car, and will pick up a signal and create a WiFi hot-spot, that's easy to log onto. Imagine you are at home, in the office, or on a train or a bus, and yet do not have a full S-band receiver, well this dongle will be your portal to our S-band network. We think it could be significant in getting us traction."
He added that this is just the start of Solaris Mobile's program, which will roll out throughout 2010, "Even using our damaged satellite," he stressed, referring to the S-band antenna problems on Eutelsat's W2A satellite. "We'll roll-out new kinds of consumer equipment, and we are using Barcelona to talk to some very important potential customers and service providers."
One rumor has it that Solaris Mobile might get close to would-be pay-radio operator
Ondas Media
. "Not so," says Maine. "This is not to rule out that downstream we might engage in the provision of services to end users, but this is not where we are today. It is all down to priorities and we do not yet have our core services up and running. And they need more investment."
Maine says that Solaris Mobile will be concentrating on fulfilling its Europe-wide reception obligations, as defined by its EU-wide license. "We have found that we more than meet the EU requirements and can fulfill service to more than 85 percent of the European land-mass," he said. "But we cannot run the complete number of services [because of the antenna problem]. We do need another satellite, there's no doubt about that. But meantime we can meet all our Stage One objectives, and the EU has accepted that."
As to a replacement craft it seems that
Eutelsat
and
SES Astra
are each relaxed about making a further investment in the S-band project.
Solaris 2
faces three possible outcomes: (a) the project continues but without further orbiting investment; (b) another piggy-back solution is engineered, similar to the W2A scheme; (c) a stand-alone satellite is procured.
Solaris 2, says
Maine
, is being fast-tracked as far as project evaluation is concerned, but Solaris Mobile's partners have yet to come to a final view, but Maine suggests that there's a degree of optimism about the process, and option (a) is not being considered. Last week, for example,
Romain Bausch
, CEO at
SES
, suggested that mid-year would probably see a firm decision. Maine says the decision is on his near-term agenda.
The immediate plan is for Solaris Mobile to continue its high-profile demonstrations to potential clients and service providers, and showcasing what the service is capable of. "Some are interested in pan-European services like Ondas Media, other potential clients just want national services. We are, however, certain that hybrid solutions are going to be attractive and one strong possibility is that we will sign up a major TMP [Traffic Management Product] supplier in France."

Maine
said that France was very high on his agenda, as were the German, Italian, UK and Spanish major markets. "The position taken by
Ofcom
and its proposals for fees for S-band services into the UK will not make the UK the most attractive market to enter!" Maine said that Ofcom had gone through two lengthy consultation processes, "and pretty much ignored everything we said". Maine said, "Ofcom is proposing to charge about £400,000 per annum, per MHz-paired. Brussels has, of course, given us a pan-European authorisation to operate, but that the successful applicants would still need nationally-issued licenses to operate. As was envisioned, we have obtained national licenses, but some people, like Ofcom, have come to the conclusion that there should be punitive fees associated with our scheme."
Maine
says that he has a bar chart which covers the whole of Europe for national administrations and their license costs. "Ofcom is way, way out of line. It makes the UK the least-attractive market in Europe to launch our S-band services," he says. "Ofcom seems to think this is another 3G gold mine. But remember 3G came along when there was already a mature mobile communications' market. The guys who were bidding for 3G licenses already had profitable businesses. And most of them subsequently considered they had significantly overpaid for their 3G spectrum. We are not 3G.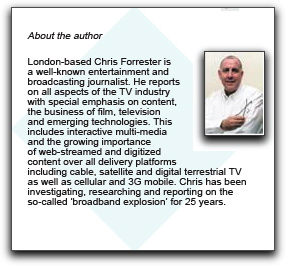 "We don't have the flexibility, or the infrastructure of 3G. These Ofcom charges risk killing off a business before it even gets started. Our cost base is totally different. We have to invest up front in a very expensive satellite. They don't. We have to cover Europe. They don't. Ofcom has taken a very Mickey Mouse view of this. Worse, in our view, they have totally misread the dynamics of what is going on in our market sector. The network capabilities we have could be very advantageous to existing mobile operators. We are not looking to damage them, but to complement them. Ofcom seems to have become hooked up on [revenue] dogma without understanding what the market is."