Curt Blake has more than 25 years of executive experience in high-growth and tech industries. He previously served as senior vice president and general counsel for Spaceflight, leading efforts to expand its global network of launch service providers while building relationships with key commercial-, civilian- and defense-related customers.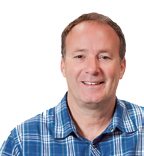 Prior to joining Spaceflight, Blake held a range of senior executive and general counsel roles at Microsoft, Starwave, Corbis and Aldus. He is a current member of the Commercial Spaceflight Federation Board and contributor to numerous small-satellite conferences.
SatMagazine
Mr. Blake, what are the benefits of Spaceflight's services?
Curt Blake
We've modeled Spaceflight to be a "one-stop shop" for launch rideshare services, helping more organizations to move more satellites into space. Our approach is to arrange launch logistics and integrate customers' payloads onto the excess capacity of existing launch vehicles. This model offers considerable benefit to both small-satellite customers and launch vehicle providers, improving our customers' purchasing power while bringing additional revenue to the launch providers.
For smallsat operators, we act as a single point of contact and coordinate with all stakeholders involved in a launch, guiding them through all launch phases from initial mission design to orbital deployment. We offer expert support around national and international regulations, support in contracting for space on launch vehicles, engineering support in payload integration and delivery as well as mission management. By making our pricing structures and launch calendars publicly available, we've also reduced the burden of project planning and budgeting risks for customers. At the end of the day, our customers receive turnkey smallsat integration, transportation services and access to our global network of launch vehicle providers at the best possible price.
SatMagazine
Would you please provide examples of how Spaceflight's customers are using its services?
Curt Blake
We specialize in the launch of secondary payloads that range from very small cubesats to microsats weighing up to 300 kg. This makes our services ideal for organizations ranging from the U.S. government, foreign governments and space agencies to space startups, defense contractors, emerging space programs, universities and research institutions.
These customers use our launch services for any of a wide variety of purposes, including earth observation, remote sensing, technology demonstration and scientific research, which address a broad range of needs here on Earth. I feel really fortunate to be in a space with so many exciting, real-world applications.
We are becoming experts at launch services for CubeSat constellations, having launched the majority of Planet Labs Dove spacecraft. When you are looking at launching a large number of small satellites over a period of a few years on rideshare missions on multiple launch vehicles, knowing how each launch vehicle provider operates can be quite the daunting task. We give our constellation customers a menu of launch options and help dial-in which launch opportunities make the most sense for the particular customer and mission goals.
SatMagazine
What sets Spaceflight apart from its competitors?
Curt Blake
Spaceflight has introduced a completely new approach for launching spacecraft, geared toward organizations in the emerging smallsat market. While most of our competitors focus only on CubeSats, we also operate in the 50 to 300kg. payload range, which is often more attractive to launch service providers. We offer access to a breadth of available launch vehicles worldwide as well as extensive expertise to help our customers navigate launch logistics. Through our new Spaceflight Networks line of business, we are also the only company able to provide a bundled package of satellite communications and operations services in addition to our rideshare launch services.
In addition to our business model, I think what truly sets Spaceflight apart is our commitment to excellent customer service. We provide a transparent launch schedule, competitive pricing structure, expert consultation and outstanding customer support at every point in the process. Our commercial pricing is also publicly available—something almost unheard of in our industry.
SatMagazine
How is Spaceflight able to provide its services at such a competitive cost?
Curt Blake
Our competitive pricing structure is based on our unique "rideshare" business model. We use standardized payload accommodations, taking advantage of frequent flight opportunities on a variety of launch vehicles worldwide. By aggregating our customers' payloads onto the excess capacity of this network of partner vehicles, we are able to improve our customer's purchasing power.
A typical launch for us to Low Earth Orbit (LEO) may cost anywhere from $125,000 to upward of $8 million. As a single standalone small satellite, our customers would not be able to gain access to a launch, but by grouping together on Spaceflight's manifest, we are able to lower the entry price and provide an adequate financial incentive for the launch vehicle provider.
SatMagazine
What growth have you seen in the small-satellite market and what do you see as the future of the industry?
Curt Blake
The global growth of the small-satellite market within the past decade has been phenomenal. Look how we've moved from massive computer mainframes to the PC—and now tablets and smartphones—the size of satellites has also drastically decreased and, with these smaller sizes, the costs and hassles of launching them has also diminished. This improved access to space has enabled new ventures by space startups, emerging space programs, universities, research institutions and other smaller players.
The ongoing miniaturization of satellites has ushered in new operating paradigms, such as the emerging satellite constellations. Companies such as our partner Planet Labs are now launching dozens or hundreds of satellites at a time, leading to exciting technological developments. We've optimized our launch and operations services for these emerging constellations, which are quickly becoming the industry norm.
Since Spaceflight's founding in 2009, the launch rideshare model has also become more mainstream. To date, we've launched 76 small satellites in partnership with companies like Planet Labs, MIT, and Southern Stars. I think this rapid progress will only continue as satellite technology continues to advance, access to space grows and launch and operational costs continue to drop. Ultimately, I see an industry that is open to more people and organizations—and we're doing everything we can to help it get there.
SatMagazine
Spaceflight recently announced plans for Spaceflight Networks, the company's new line of business for smallsat communications. What was the motivation for creating Spaceflight Networks and how does this program benefit customers?
Curt Blake
As smallsat use and popularity continues to grow, the challenge for developers and operators has shifted from gaining space access to retrieving satellite data. It's one thing to get your satellite into space, but it's useless unless you can effectively communicate with it.
In our two years of launching smallsats, we consistently heard from our customers that satellite ground-station communications is overly expensive and cumbersome, often requiring them to recreate the wheel for satellite radio and software and ground infrastructure.
We decided to create Spaceflight Networks to address this critical ground communications issue and to offer global connectivity at a most competitive price for small satellites. Through our dedicated operations center and global network of 11 ground stations, we can provide our customers and the broader satellite community with a convenient, turnkey solution for spacecraft communications and operations.
In contrast to satellite communications networks that focus on individual spacecraft, Spaceflight Networks will consist of spacecraft radios and ground stations that use common communications protocols and standards. Smallsat operators can simply choose from various communications packages based on their needs, either dedicated or ad-hoc antenna access. We have optimized the service for the emerging satellite constellations, and sighted each ground station to minimize communications latency and therefore maximize constellation throughput.
For additional information regarding Spaceflight, Inc., please visit http://spaceflightservices.com/
---