Gilat Satellite Networks
By Moshe (Chico) Tamir, Corporate Vice President + President of Strategic Initiatives Division

This has been an exciting year for the satellite industry. High Throughput Satellites (HTS) continue to shape the industry, opening up new markets and opportunities.
Satellite-On-The-Move (SOTM) and, in particular, In-flight Connectivity (IFC) has gained further traction as an area of growth and is expected to quickly become a must–have on business jets commercial airlines. Additionally, demand for comprehensive end-to-end services and turnkey solutions mitigates risks of network expansion and enables cost-effective timely deployments. Rural broadband Internet also became a significant focus this year.
HTS—Meeting The challenge
The abundance of HTS capacity is bringing significant opportunities and new industry challenges—there's a need for additional flexibility from the ground segment equipment in core network integration. This calls for increased virtualization that allows for programmable, cloud-based networks to support the simple addition of applications and services. Software-Defined Networking (SDN)-based architectures must allow satellite operators and service providers to support on-demand services as required by their customers.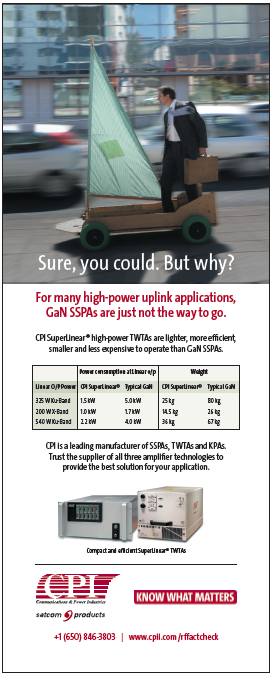 Gilat has risen to this challenge, launching X-Architecture for SkyEdge II-c this year. The company's distributed architecture enables satellite operators to dynamically support multiple fixed and mobility applications and business models from a single platform. X-Architecture empowers service providers to broaden their offering, maximize their use of HTS capacity and enable multiple managed-service business models for Virtual Network Operators (VNOs). Gilat has built a single platform to support a wide set of applications with focus on: mobility, enterprise, cellular and consumer broadband. We are committed to long-term partnerships with the satellite operators and have brought to market the ground-segment platform that will realize the full potential of HTS. X-Architecture for SkyEdge II-c has been warmly received by partners and several deployments are already underway.
IFC—Meeting Demand For Connectivity Anywhere
In the mobility market, 2015 saw the most concentrated activity in the in-flight communications segment. This year, more passenger airlines announced the introduction of in-flight WiFi and broadband services as they worked to add value to the passenger experience. Gilat is strongly positioned in this space as the company provides reliable solutions for commercial in-flight transportation. Offered are either full next-generation, low-weight terminals or individual components, such as a modem manager (MODMAN), dual-band Ku-/Ka- antenna and Aerostream transceivers. These provide a fast, low-SWaP SATCOM solution for IFC.
Gilat has signed a long term agreement with a major satellite broadband provider to develop and supply high-performance dual-band Ku-/Ka-band terminals for IFC on commercial aircraft. Also this year, Gilat's Wavestream transceivers were contracted by Honeywell for integration into the Inmarsat Global Xpress (GX) in-flight connectivity network. This network will be the first Ka- HTS network of its kind, expanding commercial aerospace inflight connectivity and capacity and underlying our position as a leading provider of airborne transceivers and the Wavestream Aerostream range as the de facto products of their class in the industry. In addition, a breakthrough technology debuted for a fully electronically-steered array / phased-array antenna (ESA/PAA) for mobile satellite communication. The ultra-slim phased array antenna is particularly suitable for SOTM connectivity for platforms constrained by size and weight, such as narrow-bodied commercial aircraft and private jets.
Gilat's SkyEdge II-c Capricorn TDMA VSAT includes embedded acceleration and delivers speeds of 200 Mbps. This industry achievement has recently been enhanced to include a four LAN port offering and a rack mounted version. This family of products provides corporate services, 3G/LTE cellular backhauling, IP trunks and mobility services, delivering acceleration and packet-per-second performances that support hundreds of users per VSAT. To reach these high return speeds, Capricorn supports TDMA and SCPC transmission.
In Australia, Gilat secured a deal with Optus to become the company's technology provider for remote area cellular backhaul over satellite. In Asia, a tender was awarded in a major emerging market for a full turnkey solution to supply, install, commission, and operate the company's cellular backhaul sites across the country. In Latin America, Gilat signed a managed services agreement with a major mobile network operator for a nationwide satellite network to provide a turnkey solution, including VSAT platform, space segment and managed services for all satellite sites.
Broadband Internet—Closing The Digital Divide
The rural broadband segment has continued to be a significant business focus for Gilat, bringing broadband to the most remote places of the world.
In Q1, we announced that the Peruvian governmental agency, Fitel, had awarded the company a $285 million regional telecommunications infrastructure project. This is the largest contract ever won by Gilat. A key aim for this project is to connect rural villages to broadband services. This is a long term B.O.T. (Build. Operate. Transfer.) project that is expected to connect approximately 600 public institutions to broadband services. Additional opportunities to expand business from this and similar projects through 2016 and beyond are expected.
The company will jointly provide the satellite communications network for ChinaSat 16, the first Ka- HTS multi-spot-beam satellite in China. Gilat will provide multiple carriers and VSAT terminals using X-Architecture for SkyEdge II-c to enable high speed fixed and mobile satellite broadband services throughout China. At China Satellite 2015, X-Architecture was launched to enthusiastic, high-level visitors. China is indeed on the way to becoming a significant additional location with great business potential.
In summary, 2015 has been an exciting year for our industry. Together with our partners, Gilat has made great strides in bringing the social and economic benefits of connectivity to people, but there is still a long way to go— I look forward to supporting all of our partners in this mission.
gilat.com/
---
Global Teleports
By Roger Boddy, Chief Executive Officer

2015 has been another interesting year for Global Teleports, with a major focus on rolling out our satellite broadband offering for businesses and consumers.
Currently, broadband is a hot topic across the globe—thousands still have no communication connectivity. Naturally, as fellow satellite industry professionals, you know as well as me that such need not be the case at all—satellite can cover most of the entire globe, offering access to those who have been left "in the dark."
Rural Blackspots
There are broadband blackspots all across the globe, especially in rural areas. At the same time, there is a wealth of business operating out of those areas, including farming, tourism as well as home workers. Those businesses really struggle with poor connections, which adversely affects their visibility and efficiency.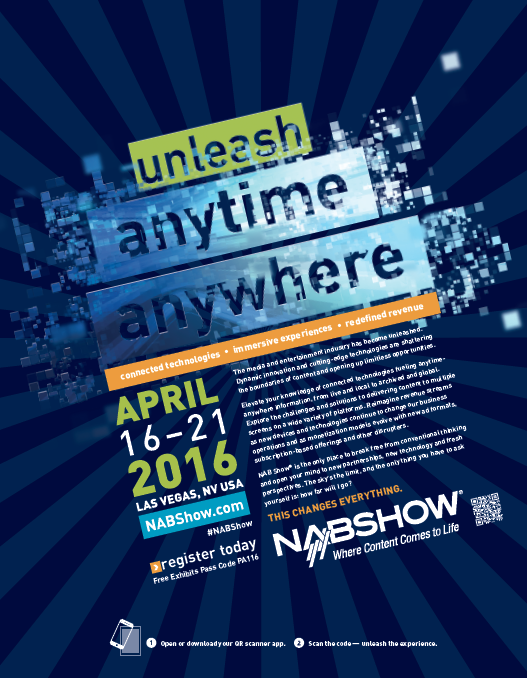 Global Teleports has just installed a system for a cheese producer based in Wales. That company takes orders from customers who are located nearly everywhere across the globe.
Prior to installing our system, their broadband connection was, more or less, non-existent—this made maintaining an online presence and even taking orders more and more problematic. Now, their operation is far more lucrative thanks to our system.
Over the course of the year, Global Teleports has also attended a number of events across the UK, including farming and rural business events. The story is similar for many whom we have met—frustration with their current communication providers.
Superfast
Getting connected with a reasonable speed connection is a solid start. Most people are, however, using the Internet for more and more work and personal time these days, whether downloading HD films or sending and receiving large files as part of their business operations.
With so much data flying back and forth, for many the only real option is to obtain superfast connections.
We have, therefore, been working diligently to get up and running with a superfast offering—the installation mentioned above was our first service installed with the new, upgraded modem from Newtec, in addition to a larger antenna that is able to handle the extra speed and required, increased bandwidth consumption.
By far the biggest win for Global Teleports in 2015 was securing a direct reseller agreement with SES Techcom. We can now offer a much more cost effective broadband service to customers and have the security of knowing the bandwidth has been appropriately allocated to meet their communication needs.
The company continues to work closely with SES to develop innovative
new services.
Funding
The broadband discussion has also been occurring at the government level. Many governments are placing a lot of effort into improving broadband access, especially in their more remote locations. For the consumer, this means a plethora of schemes they can access to get online.
Last year, the firm was successful in signing on to the UK government's broadband voucher scheme which meant that customers in certain cities across the nation were able to obtain funding to cover installation costs. Having the superfast broadband service was crucial, as customers can only get funding if the service is at least upgradeable to superfast delivery, without changing out any of the already possessed hardware.
Schemes such as this are crucial if governments are serious about rolling out better connections—we hope more businesses and consumers will be able to make the most of such schemes over the coming months.
An Exciting Year Ahead
The service is in place and working well, and Global Teleports is proud to be able to offer a truly unique offering, again thanks to our direct agreement with SES and a wealth of experience in SATCOM with some exiting new services close to launch.
2016 will be all about bringing broadband service to more and more businesses and consumers "where other networks don't reach," helping to bridge the digital divide once and for all.
globalteleports.com
---
Globalstar
By Jay Monroe, Chairman and Chief Executive Officer

As 2015 draws to a close, Globalstar is pleased to announce that our SPOT devices were credited with their 4,000th rescue.
A year ago, our SPOT devices were initiating an average of one rescue worldwide per day. Since then, that figure has nearly doubled and a typical SPOT S.O.S. action results in a lifesaving rescue of at least two people. The fact that there are people walking the Earth safe and sound thanks to the technologies that we provide is highly satisfying to the Globalstar team.
One particularly important milestone that we achieved in 2015 was the completion of a new gateway in Botswana, which is delivering nearly blanket simplex coverage over the entire African continent. We are now in a position to bring affordable satellite communications to the dynamic and emerging economies across the region. For example, regional players in the oil & gas sector can now be supported via our M2M solutions. Other public and private target sectors range from commercial fishing operations and leisure boating to helping conservationists better understand and preserve Africa's endangered species.
In addition, the company's presence has been dramatically increased in Central and Latin America. Duplex subscriber acquisitions have more than doubled and the SPOT subscriber acquisitions have almost tripled year over year from 2014 to 2015.
Also announced were some important product launches during 2015. In May, we launched the SmartOne C™, the industry's smallest, commercial asset tracking manager. The compact and robust SmartOne C™ complements the existing SmartOne B™ model and opens up new opportunities for a wide range of businesses to monitor and manage fixed and portable assets such as shipping containers, transport trailers, construction machinery and fleet vehicles.
In addition, we introduced our ground-breaking satellite WiFi hotspot, Sat-Fi®, to the European, Middle Eastern and African markets. Businesses in commercial fishing, oil & gas and other sectors that have employees routinely working outside of GSM range are enthusiastic about the ability to turn any WiFi enabled device into a satellite phone.
The flexibility and freedom made possible by allowing users to embrace "bring your own device" (BYOD) will make a significant difference in productivity and operability, enabling them to affordably and effectively communicate in challenging, off-the-grid locations.
Work continues to expand Globalstar's global footprint—major investments in our global terrestrial infrastructure occurred this year to ensure the capabilities are present on the ground that allow customers to derive maximum value from the various satellite voice and data services. This involved an amazing amount of work on the part of dedicated people who developed the critical hardware and software and who carried out the complex worldwide integration of same.
The first test calls over the second-generation ground network were also recently completed. The calls originated at Globalstar's network operations center in California, delivered over the satellite network, landed at the newly installed Radio Access Network ("RAN") equipment and were then routed through the Ericsson core network before entering the public switch.
The transition to the next generation ground network remains on schedule and will be completed next year. I have personally made phone calls that were carried by our next-generation satellite fleet and new global ground infrastructure and the clarity is amazing. Sharing this superior experience with the customer base will soon occur.
At Globalstar, we remain driven to make our satellite technology available to the mass market and are constantly investing in research, development and specialized engineering personnel who are finding innovative ways to make products smaller, better and more affordable. The fruits of our endeavors will be released in 2016 with the market launch of a host of new products.
The next version of Sat-Fi is a prime example—the offering will be smaller and more portable, have additional features and will be significantly less expensive than the first generation. The number of consumers who have a need to communicate beyond cellular, but who wish to use their existing smart device, continues to grow—the new Sat-Fi will allow them to do just that at a fraction of the current cost.
Finally, great progress continues to be made on our TLPS proceeding. In March, the company held a successful demonstration at the Federal Communications Commission (FCC) where we showed that this service can successfully co-exist with unlicensed services and provides a substantial increase in network throughput capacity.
During the summer, TLPS was demonstrated on a university campus in Chicago and documented a 92 percent increase in throughput on client devices participating in the demonstration, confirming the substantial consumer benefits available immediately to WiFi users.
Most recently, TLPS was deployed at the Washington School for Girls in the District of Columbia, where the eighth grade class is now using TLPS daily for their educational needs. International representatives have also contacted us about wanting TLPS in their regions and, once the process is completed in the United States, certification in other countries will be pursued.
In closing, we're particularly proud at Globalstar to see our solutions being used by an ever-expanding community of people including, but not limited to, the victims of and emergency responders relative to the European refugee crisis, extreme athletes who raced across Morocco during the Marathon des Sables and the aforementioned eighth grade students using our new TLPS service.
2015 has been a fantastic year for us and the company is looking forward to leveraging our new constellation, products and services in 2016 and beyond.
globalstar.com/
---
Globecast
By Olivier Barberot, Chief Executive Officer

While 2014 was a year of major sporting events from a strategic standpoint, 2015 has been a hugely significant year for Globecast.
The company started the year with a reorganization and continued to build on our reputation as a global media solutions provider through the course of the year. This is reflected in our work on the contribution and distribution sides and also our growth as a complete media services and playout solutions provider: truly end-to-end.
In February, a company-wide reorganization was completed which allowed us to take a global approach addressing customers' changing needs. The move helped us to make the transition from being the largest independent teleport operator and satellite services provider to a fully integrated, global media solutions company and to address one of the primary customer concerns—how to generate new revenue opportunities from their existing content or channels. This is something that Globecast has always understood and we will continue to provide customers with greater access to our expertise in order to achieve their own business aims.
While Globecast continues to supply market-leading contribution and distribution services, channel packaging and marketing services are an increasingly important part of the service portfolio. We're able to help our customers by drawing on strong relationships with TV platforms around the world.
Our Media Factory cloud-based platform is central to this strategy, allowing us to deliver an end-to-end solution offering. The platform enables the handling and preparation of content for any kind of distribution, from VoD to OTT and traditional linear broadcast. More importantly, Media Factory allows Globecast's three media centers in London, Singapore and Los Angeles to seamlessly work as a single operation. Customers such as equestrian lifestyle channel, Ride TV, Scripps Networks Interactive and BBC Worldwide already benefit from Media Factory. In late 2014, Globecast entered into a long-term partnership with BBC Worldwide to provide content preparation, playout and distribution services—that project has been rolled out across 2015. Globecast is the primary technical partner for these services, handling channels that were previously supported by multiple service providers across multiple regions.
Media Factory breaks away from the traditional siloes related to separate content preparation workflows for different distribution approaches—or different regions—and allows customers to provide content to Globecast once and then have that content delivered to any platform in the required format. We handle everything from content preparation, channel localization, formatting, quality control, to creative services and compliance review and editing, in addition to existing contribution, playout and distribution services.
2015 saw the opening of a brand new US Media Centre in Culver City, Los Angeles, to complement existing Globecast facilities in Paris, London and Singapore, enabling us to offer a truly global media management, playout, satellite and OTT distribution service offering. The new facility offers customers access to the Media Factory platform for content logistics and converged workflow, bringing broadcast and OTT solutions together under a single facility. OTT is an area that we're seeing an increasing demand from broadcasters. Arabsat TV Everywhere, a multi-platform OTT TV service with live streams of multiple Arabic channels, is a good example of how we work with our customers to help them meet the changing demands of the current media landscape.
Arabsat TV Everywhere enables the broadcaster to deliver a new service, available to watch for free from almost anywhere in the world on PC as well as iOS and Android smartphones and tablets. The aim was to expand its popular Global Arabic Bouquet (GAB) by offering viewers access both at home and on the move, with a seamless experience across all devices. Globecast's OTT Live solution was at the heart of the project as part of an end-to-end service package, including content preparation; content management; application design and development; delivery; and a player.
The contribution side of our business was as busy as ever this year, delivering coverage of everything from the French Open at Rolland Garros to the Tour de France, which was particularly challenging this year due to the terrain around Alpe d'Huez. As a result, of the remoteness of this section of the race route, the TV compound was actually located 140 km away. A logistical challenge that our team coped with admirably.
We also broadcast the world feed and provided a wide range of other transmission services for President Obama's official visit to Kenya and Ethiopia in the summer. During the Kenyan leg of his tour, Globecast was contracted to broadcast the live feed for the three-day 2015 Global Entrepreneurship Summit (GES), held in Nairobi, Kenya, launched by President Obama launched. We also provided the primary and backup link at the State House in Nairobi for the joint presidential press conference between President Obama and President Kenyatta of Kenya. On behalf of the White House, Globecast also delivered an international feed of the main speeches to broadcasters in Europe and the US during both these events. Live shots from were also provided for a wide range of international broadcasters along with a TVRO feed for the American pool. When the President moved on to Ethiopia, we continued our role, supplying transmission services to the American pool, which was managed by CNN. A dual-path MPEG-4 HD uplink was deployed in Addis Ababa at the hotel where the US journalists were based in order to give them access to the content.
While these were just some of the highlights, there were many more projects undertaken during 2015. As a global media solutions provider our role is to help broadcasters meet their business aims, helping them to keep pace with what is increasingly a rapidly shifting media landscape. We expect that broadcasters' focus on Maximilian the value of their assets is something that will continue to be front and center during the next 12 months. Broadcasters and media companies – whatever their size – are also having to respond to evolving consumer viewing habits, and this is something that has evolved at a very fast rate. Globecast is perfectly positioned to help them take advantage of new market opportunities.
www.globecast.com/
---