STN PLC offers their insight into some of the company's more recent technical implementations to ensure the firm remains at the top of its game and continues to offer the services expected of a strong industry competitor.

With all the various conversations and presentations over the last few years, Satnews readers are familiar with CDN services; however, let's proceed with a memory refresh.
CDN video services are divided into two basic types—Video on Demand (VoD) and live streaming. VoD services are provided by CDN edge servers that deliver static pre-encoded video files to client video players. Live streaming services are provided by CDN edge servers that deliver live content—dynamically generated video files or network data streams— that originates from video encoders and is transported to client video players through the backbone network of the CDN. In most cases, these processes are transparent to the encoder source and client player.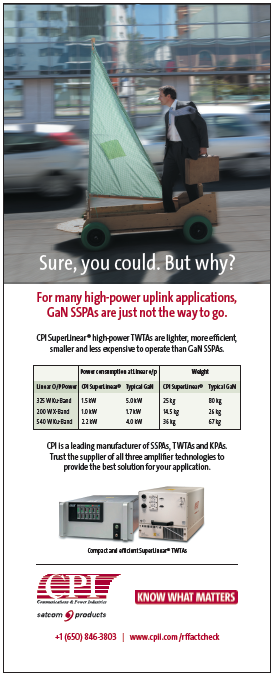 With the new Elemental head-end equipment installed, STN now supports all of the major CDN networks and network protocols, such as HTTP or RTMP, as well as streaming delivery architectures and Apple HLS or Microsoft Smooth Streaming. No matter what the client wishes to achieve with Over-The-Top (OTT) services, STN can assist to tailor requirements and offer consulting services to match the expectation of each individual client.
Elemental Live can provide real-time video and audio encoding for linear payTV broadcast and live streaming to new media platforms over CDN's of a customer's choice or preference. With Elemental Server and Elemental Delta origin and its edge functionality, STN can integrate and seamlessly include VoD services into the company's portfolio of services. Such allows payTV operators and content providers to monetize assets by deploying video delivery infrastructure that expands content delivery, enhances OTT services and capabilities and reduces video distribution costs.
Recently won projects are now successfully on air using the new, state-of–the-art headend services, which are already proving to be a most prudent investment.
STN PLC continued to modernize and has also invested in major Internet and L2 PoP's infrastructure upgrades. These upgrades include the investment into the new ASR 1000 Series Aggregation Services Routers, Cisco ASA 5585-X models with FirePOWER Services, which includes a Security Services Processor (SSP) for maximum protection against any potential threats on the Internet lines.
Simultaneously, STN has upgraded and increased all international traffic capabilities on various PoP's around the world. Simultaneously, STN has increased their diverse path/dual ISP provider public Internet line by 1000 percent from 1 Gbps redundant connection to 10 Gbps fully redundant public Internet line.
The new data center switches are now based on the Cisco Nexus series of switches and Catalyst 6500 series switches. All of these devices operate in full active/active redundancy mode enabling maximum resiliency without single point of failure.
The reasoning behind this move was to satisfy the ever increasing demand to migrate contribution path from traditional satellite to the more cost effective fiber / IP contribution. Over the last couple of years, STN has seen a huge rise in the number of clients who are investing in the products/services for fiber /IP delivery systems. This migration into the 'terrestrial/cable' contribution will on a long term save content providers/TV stations a great deal of money.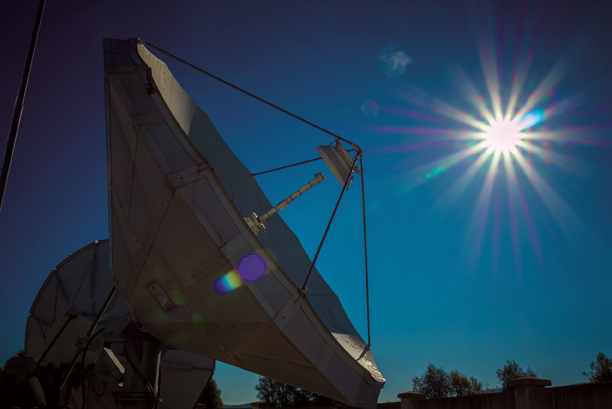 STN has also concluded this phase by moving to a purely IP-based infrastructure that eliminates and bypasses the need for ever-so-costly (3/6/12HD)-SDI routers and ASI switches. The new IP based infrastructure will provide the company with extremely flexible and robust solutions, while retaining the maximum possible quality both for SD/HD/UHD formats as well as for MPEG-2/MPEG-4 AVC/HEVC video codecs.
The core of the head-end consists technology from the Cisco Nexus Family of data center switches, offering the capabilities of the comprehensive Cisco NX-OS feature set. The switches are renowned for their high scalability and unparalleled performance and are designed to meet the scaling demands of traditional and cloud deployments.
With throughput of a staggering 2.56 Tbps (Layer 2 and 3 hardware based) and 96 10GE ports and 8 true 40GE QSFP ports, these behemoths now stand and serve the core of STN's new advanced head-end based on the Ericsson's Multi-Platform Head-end architecture.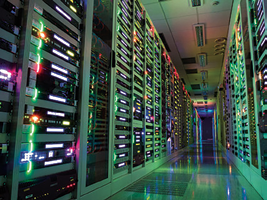 The new IP based infrastructure is up to the latest technological standard and is also enables STN to offer customers even higher reliability and flexibility—all this at the most competitive pricing, as the costly routing and switching equipment will be completely eliminated.
"STN continues to thrive and has retained its original working principles, one of which is to be technically prepared to offer its clients not only personalized but optimized services, and it delivers," said Jurij_Blažin, Technical Director at STN PLC. "We consider our practice of fast turnaround personal one to one client service evaluation through to finalization unique. Researching Market trends is extremely important but a lot can be gained by listening to clients, working with them and realizing their ambitions.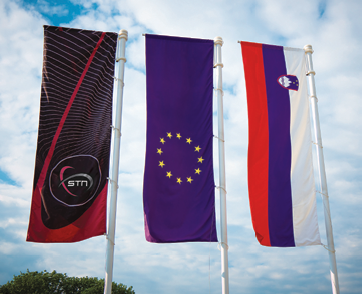 "Through in-depth analysis of infrastructure upgrades and potential, STN is already prepared for the next phase of company expansion. Technically prepared for the future and ready to expand not only structurally but globally, as well."
Additional information at: stn.eu
---