The inclination to ignore small satellites and the firms that develop them as only a minor segment of the satellite market is no longer an option... companies, large and small, are committing valuable resources into the design, building and launching of small satellites. Additionally, small satellites, from picos to CubeSats, are proving themselves to be highly effective in managing their highly targeted missions.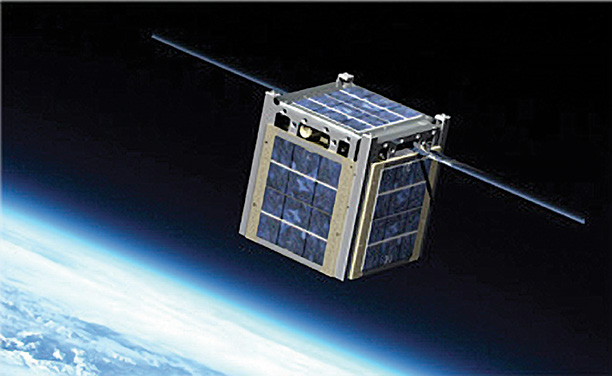 Small satellites provide cost savings and functionality. with build activity within the commercial and MAG (Military, Aerospace and Government) environs—small satellites are proving their worth. Consider the ability to launch numerous satellites in a single, hosted payload launch... constellations being orbited in a single release, and manufacturing costs drastically reduced withoiut the sacrifice of key solutions.
Alacrity to market is also a serious challenge to the U.S. and allied nation communications, EO and ISR markets: A number of nations who have the wherewithal to invest heavily are now engaging in aggressive missions to dominate spatial environments, Such daring requires indiginous manufacturers be far more nimble in their design and production processes to remain ahead of the ever-increasing compeition.
Readers know all too well the significance that is being displayed by the current U.S. administration at their lack of a unified and aggressive space policy. An marekting adage from the mid-30s best illustrates the reasoning behind the global rush to build and launch more and more satellites and space exploration vehicles—"Find a need and fill it."
If an empty space—quite literally—is evident, rest assured nations with foresight will take the steps necessary to replace the vacuum left by those who once led. A course of prevention is always far better than a lengthy cure, and small satellites can fill the technology amd mission gaps for more frequent launches, while space policy is discussed and re-discussed, re-hashed and argued in halls populated by those who know not of what they speak.
Small satellites are normally categorized by their weight class:
– CubeSat — a cube-shaped vehicle with a total volume of one liter (10cm) and a mass no greater than 1.33kg (as specified by California State Polytechnic University in San Luis Obispo, California, in their CubeSat Design Specifictions, Rev. 12.)
– Minisatellie (mini) — 1,100 pounds (498.95g)
– Microsatellite (micro) — 220 pounds (99kg)
– Nanosatellite (nano) —22 pounds (9kg)
– Picosatellite (pico) — 2.2 pounds (997.90g)
Some of the most recent activities and companies involved in the small satellite market are presented in this article, which proves the adage that, for many missions, "smaller is better."
(NASA is reporting that the agency is receiving confirmation from 11 small CubeSat research satellites that they are operating as planned. The cubesats were included as auxiliary payloads aboard a U.S. Air Force Minotaur 1 rocket that lifted off from the Mid-Atlantic Regional Spaceport at NASA's Wallops Flight Facility, November 18th at 8:15 p.m. EST. The cubesats, NASA's fourth Educational Launch of Nanosatellite (ELaNa) mission, deployed from their protective cases into Earth's orbit about 20 minutes after liftoff.)