Space is in the midst of its own renaissance—this is seen with the number of launches managed by great companies such as SpaceX and Blue Origin all paving the way forward with emerging capabilities.
These companies are also redefining industry standards in respect to affordable access to space. Also breaking new ground, although not as widely known, is Swedish Space Corporation's (SSC) innovative, flexible, and affordable capabilities that transcend the space value chain; namely, space propulsion, space launch, and ground network services. SSC has been inspired by the exciting changes in the global space market and the company remains at the forefront by continuously developing new capabilities in close coordination with its customers.
Access to Space—Unique Esrange
Cost efficient and flexible access to space has long been a core competence of SSC. SSC's Esrange Space Center, located above the polar circle, has been and remains a leading space facility in Europe since the early seventies.
Esrange Space Center is currently going through a modernization effort that will add new capabilities and strengthen its position as a leading Center of Excellence for rocket and balloon launch services and satellite communications. In light of the increasing demand for dedicated launches of small satellites into carefully designed orbits, SSC has initiated "SmallSat Express". This is a service that is intended to launch satellites weighing 1 to 150 kg.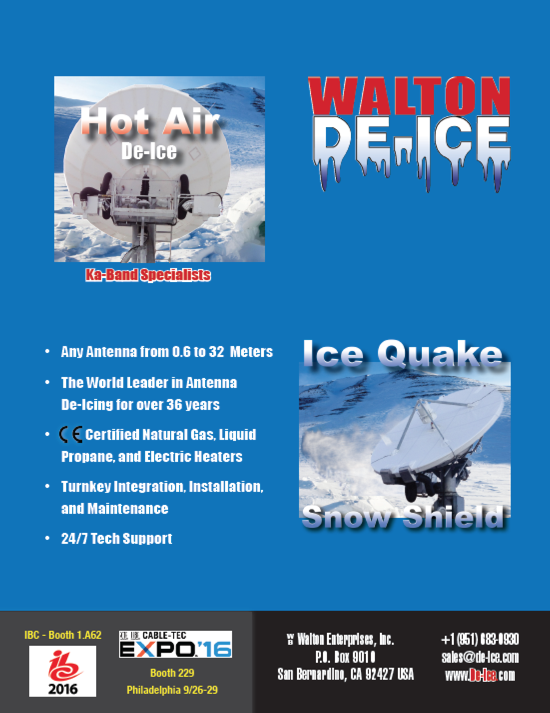 SSC's goal is to perform the first satellite launch from Esrange before 2021. "SmallSat Express" will bring spacecraft to a standardized orbit that is suitable for most small satellites; a sun-synchronous "dawn to dusk" orbit at 500 km altitude. The intention is to make Esrange a "green" launch site, replacing hydrazine with green propulsion systems. With this small satellite launching capability, Esrange can provide a unique set of capabilities, complimentary to one another and covering a large sphere of the space service segment.
Satellite Management Services—
SSC Infinity
Ground Segment Development
Twenty-five years ago, a new satellite ground network services industry was born. Several organizations, with the first being USN, based in the US, launched operations to build a global ground infrastructure based on large and complex ground stations placed in strategic locations around the world and connected to a common control center by wideband terrestrial fiber circuits.
The primary target for this new industry, however, was not the commercial space market. The impetus for the business model arose from executives at the National Aeronautics and Space Administration (NASA), who decided that the agency needed to reduce costs of space operations by outsourcing a part of their near-Earth tracking capability to the commercial sector in order to reduce operational costs.
NASA became the initial primary market and the new NASA Small Explorer series of missions (SMEX), among others, willingly adopted the concept, which then became an integral part of the nominal operational system. Simultaneously, in Europe, SSC found similar interest from the European Space Agency (ESA) and the space agencies and space boards operated by individual European and Asian countries. In 1999, a strategic alliance was formed between USN and SSC and that relationship grew stronger until SSC eventually acquired and integrated USN in 2009.
The tremendous growth in the smallsat industry, pushed forward by new commercial actors who possessed great entrepreneurial spirits, are driving space technology advances that deliver space-based capabilities for a fraction of the previous costs. This has also resulted in new demands for ground network capabilities. In this context, SSC has recently introduced an enhanced service called ´SSC Infinity´ that is based on the company's worldwide network of ground stations, complemented by an increased number of locations for access between satellites and ground systems.
SSC Infinity is specifically designed for the support of the emerging smallsat industry. To act in this new segment, cost and reliability are crucial. By standardizing configurations and setups, SSC can offer affordable reliable solutions that expand the services of SSC's global ground station network by including smaller, yet extremely capable antennas, optimized for flexible self-service access to communications with constellations of small satellites in Low Earth Orbits (LEO)
Space Propulsion
Through its ECAPS subsidiary, SSC has invested more than 10 years in space propulsion R&D, including successful on orbit demonstrations. The result is SSC's High Performance Green Propulsion technology (HPGP) that has proven to provide improved performance, enhanced volumetric efficiency, reduction of propellant handling hazards and safer launch operations compared to hydrazine. ECAPS are now in serial production of one Newton system modules for Google-owned Terra Bella, with the first launches scheduled for 2016. Furthermore, SSC's development of Micro Electro Mechanical Systems (MEMS) technology, through its NanoSpace subsidiary, is at the core of SSC's space propulsion products. MEMS technologies reduce weight and volume and provide precise control abilities, benefits that are revolutionizing the space industry, especially the smallsat and cubesat communities.
The future of small satellites is truly exciting. SSC is proud to be at the forefront, meeting the new requirements by a unique suite of services and products that impact several aspects of the value chain—all with one ultimate focus: Help Earth make the best possible use of space.
sscspace.com/
---

Mr. Guillermo Bosch has almost thirty years of experience in the space and satellite telecommunication business holding important positions in many international Companies. Mr. Bosch joined SSC (Swedish Space Corporation) in September 2015 as SVP Sales and Marketing. In his capacity, Mr. Bosch is currently responsible for leading and coordinating global sales and marketing initiatives across all SSC divisions and to explore and drive opportunities to broaden the Company's existing Customer base. Mr. Bosch is particularly focused in developing new markets and introducing new business concepts in SSC.
Prior to SSC, for three years Mr. Bosch was with Signalhorn Trusted Networks based in Germany, a leading satellite telecommunications services provider with the role of Vice President of Enterprise sales; 10 years with ViaSat, Inc. of Carlsbad, California, as Sales and Marketing Director for Europe; 10 years with Hughes Network Systems of Germantown, Maryland, in various roles in technical marketing and sales, with specific focus in the introduction of advanced satellite-based telecommunication services in EMEA; and four years with Cap Gemini as a Systems Engineer.
Mr. Bosch holds a Master degree in Electrical Engineering from the University of Rome at ´La Sapienza, speaks fluent English, Spanish, Italian and French, and has published extensively with Artech House, Horizon Publishers, Intex, Gruppo Editoriale Jackson, IDG and IIR. He is a Senior Member of the IEEE, and is an invited Lecturer on Satellite Telecommunications at the University of Rome at La Sapienza and Tor Vergata.
---