Randy Ryder is senior director, wireless products for Semtech's Wireless and Sensing Products Group where he focuses on Semtech's LoRa® devices. Randy has 20+ years of experience within the semiconductor industry, working across a range of products including microcontrollers, applications processors, and various wireless technologies. Randy holds a Bachelor of Electrical Engineering from the University of Texas at Austin, and a Master of Business Administration from Vlerick Business School in Belgium.
---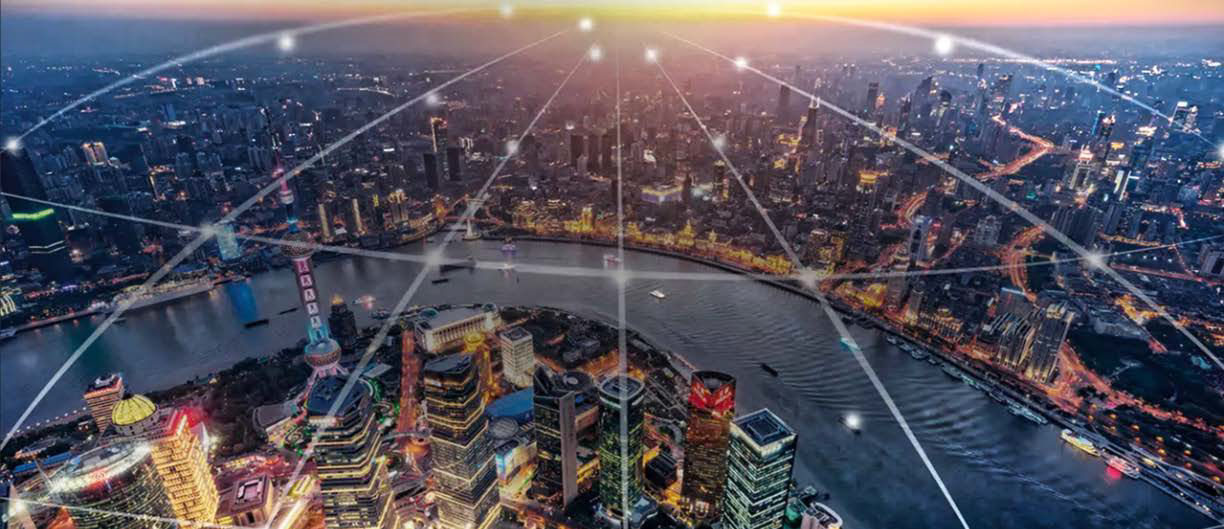 ---
Mr. Ryder, would you please explain what The LoRa Edge LR1120 platform is and what it offers?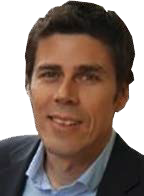 Randy Ryder
Randy Ryder
The LoRa Edge™ LR1120 platform is the latest addition to our device-to-cloud geolocation platform enabling seamless asset tracking worldwide. The LoRa Edge LR1120 adds S-band support for satellite communication (SATCOM), and higher data rate in LoRa® 2.4 GHz for terrestrial connectivity. By communicating over several bands, assets can be tracked as they travel across environments, no matter how remote.
Say, for example, that a cargo ship is traveling from Asia to the United States. As the cargo ship moves through the Pacific Ocean, the LoRa Edge LR1120 platform makes it possible to receive constant updates of the ship's location throughout the journey, despite traveling long distances in the middle of open waters. In this example, cargo in the port of Shanghai can be locally tracked using 2.4GHz.
Then, while underway at sea, the tracker uses satellite uplink to maintain location information and send data.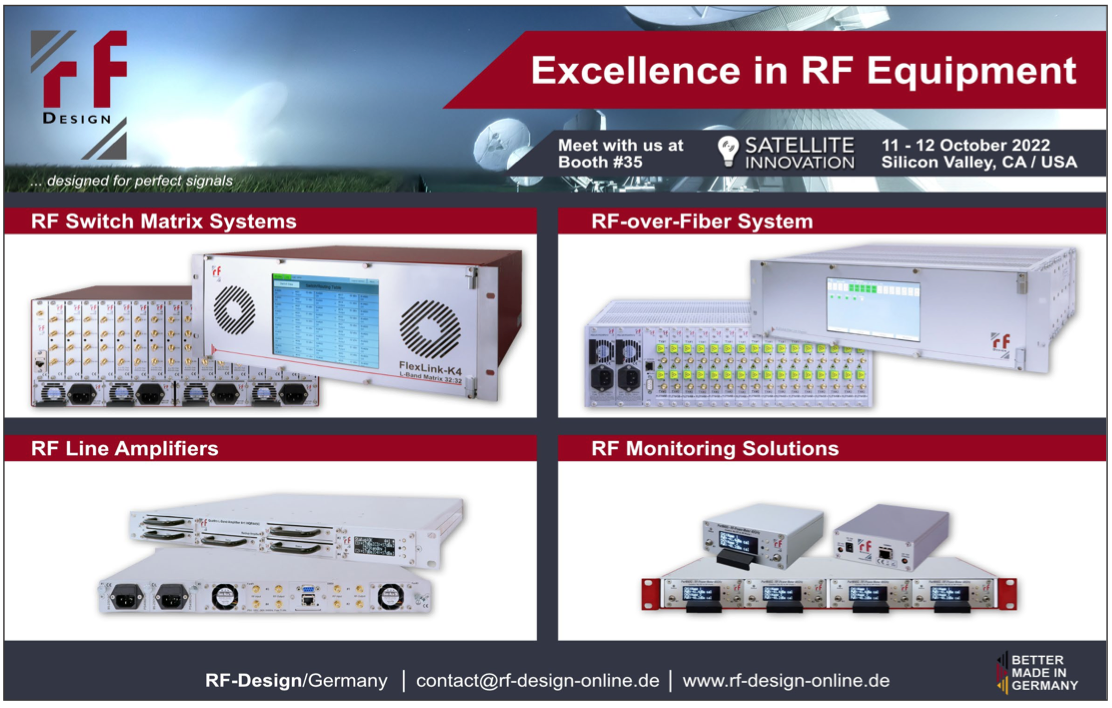 Upon arrival at the port of Los Angeles, the tracker switches to a local sub-GHz LoRaWAN® network to continue tracking the cargo to its final destination. With the platform, the cargo can be accurately tracked and traced from ship to semi-truck, ensuring the goods are safe and accounted for at all times. The communication takes place over multi-band, LoRa technology that is available over sub-GHz and 2.4GHz frequencies, as well as Long Range Frequency Hopping Spread Spectrum (LR-FHSS) modulation that is available over the licensed S-band for satellites.
The goal with establishing the LoRa Edge LR1120 platform was to make asset management across the globe more reliable, scalable and cost- effective. This technology makes it possible to track and trace assets via a stream of data and updates no matter where they are located in the world. Customers can now continuously track and trace their assets over thousands of miles due to the improved worldwide availability and coverage of Internet of things (IoT ) deployments.
What problem does this platform solve?
Randy Ryder
Supply chain disruptions continue to delay products and production, and can cost organizations millions of dollars. With the ability to reliably track assets spread across the globe, these disruptions can be avoided and inefficiencies can be improved before any significant loss takes place.
In the past, the massive adoption of tracking applications was delayed due to the challenge of having access to reliable and affordable wireless connectivity across all of the oceans and continents. However, with the LoRa Edge LR1120 platform, the end-to-end supply chain performance, visibility and customer services can be improved.

With the ability of LoRa Edge LR1120 to simplify global coverage and provide connectivity access that is scalable and affordable, more customers can have greater insight into and control over multi-regional asset location, recovery and traceability, multi-regional inventory management, multi- regional asset loss and theft prevention and international logistics.
With access to round-the-clock information and updates, customers e xperience greater control and less hiccups, which remedies current logistics issues and enables a more efficient supply chain. It doesn't matter if you're tracking over multiple continents, in cities, in the middle of nowhere or in the middle of the ocean — the combination of terrestrial and satellite LoRaWAN networks enable smooth and consistent asset tracking so that customers are always aware of the status of their goods.
There are other connectivity options in the market; could you explain how LoRa Edge is different?
Randy Ryder
Through the combination of satellite and terrestrial networks, the LoRa Edge LR1120 platform creates global connectivity access. There are places in the world, such as the middle of the ocean and rural, remote areas that don't have access to cellular or Wi-Fi signals. LoRa Edge LR1120 uses low power, wide area network (LPWAN) technology to fill the connectivity gaps where cellular and Wi-Fi are unavailable. Because it's low power, this platform is both efficient and requires minimal energy.
Companies no longer have to spend time charging or replacing countless batteries. The platform delivers long battery life for highly power efficient endpoint deployments. This minimizes total cost of ownership and by reducing infrastructure investment, battery replacement expenses and ultimately operating expenses. Since the LoRa Edge LR1120 platform offers a low power, cost effective solution, it is an ideal choice across many asset management verticals, with an ideal mix of connectivity options at the lowest power possible.
Cellular connectivity also requires users to switch carriers each time assets cross a boarder, both over land or sea. Typically, a truck driver traveling across a continent, passing through several countries, would have to pay for multiple cellular carriers along the way to receive continuous connectivity. The LoRa Edge LR1120 platform removes the additional costs associated with network roaming and provides drivers with the ability to remain on one network throughout the trip, eliminating the headache of switching networks or sacrificing a continual stream of information.
Satellite IoT connectivity enables seamless asset tracking despite geography, eliminating the need to switch providers or manually change networks.
Additionally, LoRa Edge LR1120 provides an opportunity to leverage both satellite and terrestrial networks, public or private and either in sub-GHz or 2.4 GHz, to enable seamless tracking experience. While there are other connectivity options available, the scalability, affordability, and simplicity make it the ideal connectivity gateway for asset tracking, monitoring and tracing.
How will LoRa Edge specifically affect different verticals?
Randy Ryder
LoRa Edge platform provides benefits across many asset management verticals. From supply chain and logistics, to smart agriculture and environmental monitoring, the platform ensures assets, plants and animals are traceable at all times, minimizing loss and increased ROI.
Farms and ranches are often located in rural, hard to reach locations with limited access to connectivity. Providing farmers and ranchers with a stream of information regarding animal welfare, soil conditions, irrigation use and more provides continuous visibility into their operations. The LoRa Edge LR1120 platform, with the combination of terrestrial and satellite networks, is able to equip farmers with the information they need to make informed decisions about their crops and animals.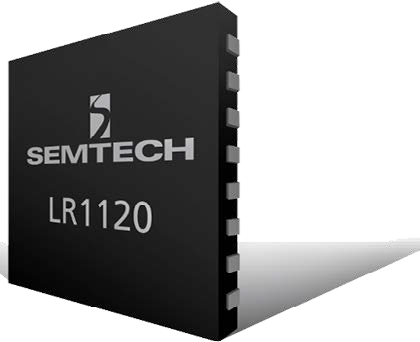 For example, farmers located in the middle of the U.S. that own thousands of acres can deploy sensors that keep them informed on soil conditions. If plants are being overwatered in one area, the IoT sensors can transmit data efficiently, triggering the need for irrigation to be adjusted and help their crops thrive.
Access to a stream of data can help farmers increase crop yield by understanding the status of their soil conditions, save money by keeping track of water use, and increase animal welfare by monitoring their cattle's behavior.
Similarly, utility plants are often located in rural areas with the same connectivity struggles, making it hard for plant managers and workers to have a reliable flow of information from the plant. It is especially important for facilities like power plants and oil and gas pipelines to be monitored to detect potential leaks, which can turn into dangerous hazards if not detected.
For example, in places with unstable connectivity, workers must manually monitor for any malfunctions or leaks, which can take copious amounts of time that could be better spent elsewhere. IoT sensors, can pinpoint and address potential leaks and hazards before they get worse, saving workers time and companies money. Reliable signal within the utilities sector enables these plants to run efficiently, and minimize harmful damage that could arise.
The most natural vertical for the LoRa Edge LR1120 platform to make a great impact on is the logistics industry. With assets being transported by land, sea, and sky, it can be difficult to keep track of all the moving parts.
With the combination of LoRaWAN terrestrial sub-GHz networks and satellite networks, customers can keep track of their goods throughout the entire chain of custody. For example, when cargo is being shipped overseas, IoT-enabled terrestrial and satellite networks work together to stream information of its whereabouts.
---

---
Once the cargo arrives at its destination, connection from a local, private IoT signal can be sent out notifying its arrival. The ability to continually monitor assets as they move from factory to distribution to the end customer ensures smooth process and minimizes losses.
Please explain the difference between LR1120 and the platform's predecessor, LR1110.
Randy Ryder
The LoRa Edge LR1120 is an extension to Semtech's LoRa Edge geolocation platform, which combines satellite and terrestrial networks to create global connectivity access. The new technology, LR1120, adds multi-band capabilities that create a highly integrated, ultra-low power tracking solution with enhanced interoperability and ease of use.
The new technology allows for direct satellite-connected Internet of Things (IoT) applications in supply chain management and logistics with seamless, low power geolocation on a global scale. The platform increases the range and flexibility of current geolocation solutions around the world, while also minimizing the cost and complications of monitoring various IoT assets.
Complementary to LR1120, LoRa Edge LR1110, enables smarter and more efficient asset management by integrating GNSS and Wi-Fi scanners on-chip, combined with a low power LoRa transceiver and Semtech LoRa Cloud™ geolocation solver and associated modem services.
LoRa Edge LR1120 builds upon these capabilities to provide even greater connectivity by offering multi-band LoRa connectivity options on a single device, including sub-GHz, satellite licensed S-band and 2.4GHz. LoRa Edge LR1120 has the same strengths of the LoRa Edge LR1110 platform, such as best-in-class LoRa RF performance, high-levels of integration of GNSS and Wi-Fi receivers geared to deliver geolocation functionality as well as the APIs powering its Cloud-based, geolocation features. It also maintains its ability to leverage LoRaWAN networks in the various sub-GHz ISM bands within Europe, the U.S. and the rest of the world.
Are there current customers that leverage the LoRa Edge platforms?
Randy Ryder
We've had recent collaborations with Omnispace and Lacuna Space, and a new pan-European IoT network platform from EchoStar Mobile that demonstrate the growing interest in Semtech's satellite-based, connectivity solutions.
Lacuna Space recently announced that the LoRa Edge LR1120 chipset is featured in their LS300 device. Through the integration of LR1120, Lacuna is a step closer to commercial launch, and the LR1120 platform solves the capacity and regulatory barriers that historically prevented the adoption of LoRaWAN standard through satellites.
We are excited to see the LS300 devices become available to customers as the first device to leverage the newest LoRa Edge platform and are looking forward to bringing reliable, affordable connectivity to all.
How will this technology affect the future?
Randy Ryder
Offering reliable, seamless connectivity will be key in developing a more connected, smarter planet. This technology closes the connectivity gap for track-and-trace with a scalable, cost-effective solution that many organizations and verticals can benefit from. The LoRa Edge LR1120 platform will help companies save money and headaches thanks to the expanded connectivity that enables customers to keep a closer eye on their assets.
Author Randy Ryder is the Senior Director, Product Marketing, Wireless and Sensing Products Group, at Semtech Semtech, the Semtech logo and LoRa are registered trademarks or service marks, and LoRa Cloud and LoRa Edge are trademark or service marks, of Semtech Corporation or its affiliates.
---