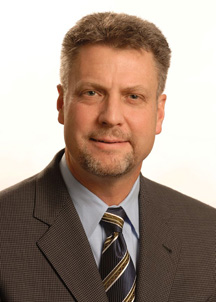 Scott Sprague brings a myriad of experiences to Asia Broadcast Satellite (ABS) and, most importantly, the experience of successfully running a sales organization of a global satellite operator while he was with SES. In addition to serving as a member of the Executive Management Team, Scott is principally responsible for managing the global sales and service operations of ABS.
Prior to joining ABS, Scott Sprague was Senior Vice President, Global Sales for SES. During his tenure at SES, he was responsible for global revenue, led a sales team, and built a portfolio of businesses for media, enterprises and customers around the globe.
Mr. Sprague has held various senior management positions that have included: Vice President of Enterprise Sales for KPNQwest, Vice President of Channel Management for Infonet Service Corporation, and General Manager for AT&T. He oversaw functional activities, sales and revenues.
Mr. Sprague earned an MBA in International Business from Western International University and a BS degree in Business Administration from Illinois State University.
SatMagazine (SM)
Please explain what Asia Broadcast Satellite's (ABS) presence is within the Asia-Pacific (APAC) satellite communications markets?
Scott Sprague
Asia Broadcast Satellite
(
ABS
) is one of the fastest growing satellite operators in the world. Established in 2006, ABS has grown from a single satellite operator to operating four satellites (
ABS-1
,
ABS-1A
,
ABS-3
and
ABS-7
) in orbit, with its fifth satellite—
ABS-2
—in construction and scheduled to launch during the second quarter of 2013. Two further
Boeing
satellites have been confirmed and are expected to launch late 2014 or early 2015. ABS serves a global customer base with representatives in Asia, the Middle East, Europe and North America. We provide tailored solutions that deliver high quality and reliable services including broadcasting, DTH, Cellular Backhaul, VSAT and Internet backbone services.
SM
Are you focused on any particular segments, due to their growth potential? (i.e., launch, manufacturing, teleport, security, milsatcom, imagery, satellite broadcast, and others) What market segments in APAC do you believe are the most promising for your Company?
Scott Sprague
Our ability to leverage our acquisitions, in-orbit assets as well as our launches, to capture some of the high growth markets of the world is a key advantage.
We see growth in all types of applications within the Asian marketplace, with DTH in Thailand, Indonesia, Vietnam, Laos and India. The enterprise market is growing but very competitive with a lot of pressure on pricing. There is strong demand coming out of Indonesia, Papua New Guinea and also India, where there are some of the world's largest VSAT networks. We continue to see increased demand for military type applications in North East Asia and the Pacific Island region.
SM
What have been your most successful projects? Why?
Scott Sprague
2011 was an exciting and transformational year for ABS as we acquired additional satellite assets that transformed the company from a regional into a global operator. There were a number of large condosat deals confirmed for ABS-2 in excess of $200M, which provided additional funds available for our expansion plan of ordering new satellites and continuing our development of new orbital locations.
We have invested in upgrading our ground infrastructure and playout facilities in both Hong Kong and Subic Bay. This gives us the ability to consolidate some of our operational expenditure and also to potentially add more value to the service side of the business, specifically with the broadcast aspect of the operation. This will enable us to provide our customers with a richer portfolio of services that will help them to access satellite capacity to support their growing business requirements.
Our next focus will be the launch of ABS-2 launching mid next year. It will be equipped with up to 89 active C-, Ku-, and Ka-band transponders with 10 high-powered beams bringing increased capacity and coverage tailored to support the Asia Pacific, Africa, the Middle East, Eastern Europe and CIS regions. ABS-2 will provide direct TV broadcast, multimedia applications, VSAT networks, telecommunications and data services.
SM
The challenges are numerous for entry into, and for business sustainment within, this area of the world. What do you see as among the most formidable challenges to surmount?
Scott Sprague
As a young satellite operator, we are always looking for smart acquisitions which allow us to expand our business more affordably and quickly than organic growth. We continue to look for opportunities to expand our fleet, increase our global coverage and gain access into more markets.
Over the next 12 months, we will be looking for financing support from the
U.S. EXIM
bank for our growth and expansion. Secondly, we are going to start securing pre-commitments for the expansion slots where we are building new satellites. We are going to have multiple talks with potential anchor customers. All of this has to be secured in the next 12-24 months prior to the launch of these satellites. Our challenges will be to improve the balance sheet with lower cost capital, and secure more customers to enable our future expansion.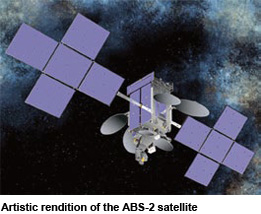 SM
Given the state of the global economy, how do you rate the APAC market as far as its viability for income generation and growth over the next year or two? Where do you see the opportunities for growth?
Scott Sprague
The APAC market is exciting because it is so diverse. We see growth opportunities across the region with each individual market segment offering different challenges. We feel that our culture of being quick to market and responsive to our customers puts us in a very good place to capture growth opportunities across the region. Some examples include our collaboration with
Korea Telecom
, our deployment of broadcast services from our Subic Bay facility in the Philippines, and our continued commitment to support DTH growth throughout the region.
SM
How do you believe the APAC satellite market will impact global, as well as your own Company's, business opportunities?
Scott Sprague
Our strategy is to continue to grow on a global basis. The APAC region is a key component of that strategy. Our current and future plans demonstrate our commitment to this region. With the launch of ABS-2 in 2013, we will once again confirm that ABS is investing in the APAC marketplace. We believe that satellite based services will continue to grow across the region and that ABS is well placed to benefit from this growth.
www.absatellite.net/