A major 37-page report released on August 6 from equity analysts at investment bank Jefferies stated that the proposed restructuring of scarce satellite C-band frequencies over the U.S. in order to help drive adoption of 5G cellular telephony could result in a $10 billion cash windfall — "at least" — for the two main proponents of the scheme, SES and Intelsat.
---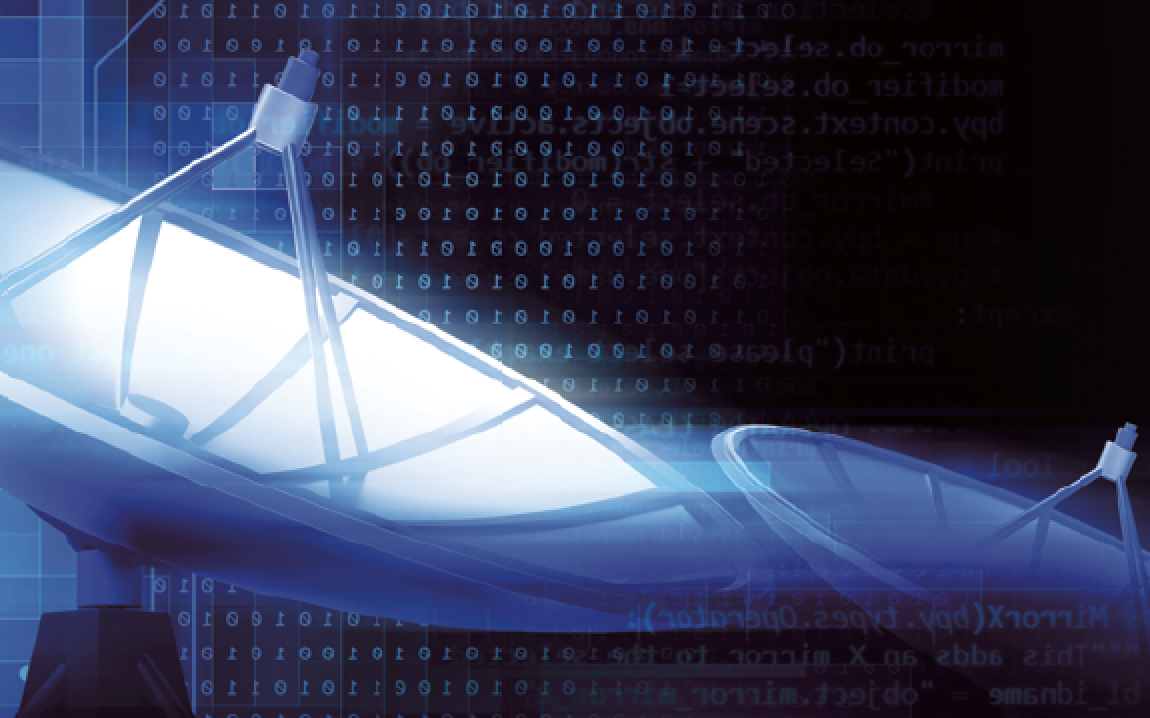 ---
The report, authored by analyst Giles Thorne, said that the 5G industry has recognized that the C-band proposals are the optimal, "if not only," way for the U.S. to guarantee any sort of global leadership. Indeed, the report says it is no longer an "if" or "when" proposal, but "how?"

The bank's comprehensive report said, "Because Intelsat / SES's negotiating leverage is so strong (because the FCC has no means of compelling them to act in a manner that they don't want) and the stakes so high (win / lose the race to 5G), we expect an approximate of the Joint Proposal to appear in an FCC order in 1H19 with only the fettering of a two-stage auction process (similar to the broadcast incentive auction, where it was proven that the 'bad politics' of spectrum windfalls can be navigated with all reputations intact). We see reason for all MNOs to be interested (especially AT&T and Verizon). Precedent spectrum auctions can flatter to deceive on valuation, so we proceed very cautiously."
Cautious the bank may be, but nevertheless, it values the benefit to SES and Intelsat as being worth some $3.5 billion, net, to each operator. However, if the FCC and the SES/Intelsat consortium agree to reassign 200 MHz (currently only 100 MHs is on the table) and that a price of $0.50 per MHz 'pop' (a standard industry measurement, where 1-Pop equates to one MHz of bandwidth passing one person in the coverage area in a spectrum license) is reached, then the rewards to SES and Intelsat could be far greater.
SatMagazine recently looked at a report from hedge fund operator Kerrisdale Capital Management, and Kerrisdale has updated its comments, saying that some key and important developments further "solidify" their confidence in Intelsat and SES. Kerrisdale said that the events have unfolded even more rapidly than they expected, stating, "What did come as a surprise, though, was how passionately key commissioners argued in favor of the Intelsat/SES proposal and against other possible outcomes. In particular, FCC Commissioner Michael O'Rielly, a Republican who for two years has spearheaded the search for a workable way to harness the C-band for 5G, who said: 'The reality is that if everyone puts aside preconceived notions, a final proposal, in the very near future, can address everyone's concerns and needs. Cooperation and avoiding unnecessary tangents will be paramount. … There are, however, some things I would have done differently than what is contained in the item. As previously stated, it is of utmost importance that this proceeding is concluded and spectrum is released into the marketplace quickly. There can be no unnecessary delays or distractions."
It is now known that the FCC decision will emerge by mid-2019. Kerrisdale now says, "One of the key points we made in our original report was that investors and analysts have been wrong to focus exclusively on just the initial 100MHz clearing target set forth by the satellite operators. In reality, almost the entire band will eventually be in play, as long as its economic value for 5G terrestrial networks sufficiently exceeds its economic value to incumbent users (primarily media companies). In our discussions with other market participants, some have expressed concerns that SES has taken a more cautious stance on the C-band opportunity than Intelsat has, giving rise to fears that it might (irrationally, in our view) refuse to consider clearing more than the first 100 MHz."

Steve Collar, CEO, SES
Kerrisdale is correct, and SES CEO Steve Collar, speaking to analysts during the SES results announcement on July 27, as good as admitted that 100 MHz would not be the end of the story. Collar told analysts that SES wanted to be flexible.
Collar was, however blunt — "We couldn't live with anything short of what we propose," referring to the freeing up of 100 MHz of C-band spectrum. But it is quite likely that the FCC will be seeking 200 to 300MHz of spectrum, and Collar admitted that SES (and, presumably, Intelsat) were also working on that range of spectrum, but firmly declined giving away any more detail.


Steve Spengler, CEO,
Intelsat.
Intelsat's CEO Steve Spengler, during its half-year results presentation, also confirmed that more than 100 MHz was a clear possibility and said: "[but] it's going to be a matter of cost and time, but it is something that we are very focused on. It's a more complex undertaking, so it's going to take a little bit of time to assess it technically and operationally."
Spengler explained the FCC process. "The July 12 open meeting of the Federal Communications Commission provided insight into progress on our breakthrough market-based proposal to enable terrestrial mobile use of the C-band spectrum in the United States. We are pleased with the positioning of our proposal in the Notice of Proposed Rule Making (NPRM) which was distributed the following day.
"The comment and reply phase of the SEC rule making process will open shortly. During this phase we and our partners on the proposal will focus on four key areas as we continue to advocate for adoption of our proposal. First, we will streamline our implementation plan. We recognize that speed differentiates our proposal. Speed is key to minimizing disruptions to our business and to our customers operations. Speed is also essential to accelerate the $500 billion in potential U.S. economic growth expected to be generated from 5G deployments. We are confident that our proposal offers the fastest path to cleared spectrum.
"Second, we'll refine the technical aspects of our proposal. Our proposal must balance the need to maximize the amount of spectrum we can clear and also ensures service continuity and continued reliability for our customers. It is the combination of these elements that optimize the public benefit of the spectrum.
"Third, we will work with our customers and the various associations to build additional definition around the role of the satellite operator consortium. Our goal is to ensure that these stakeholders are as confident as we are in the operational and cost reimbursement considerations of interference mitigation.
"Finally, we'll address the other concerns referenced by the FCC in the NPRM. Although we're pleased with the momentum behind our proposal, the FCC controls the process contents and timing of the ultimate order."
Spengler added that the consortium is already engaging with interested parties now. "We're engaged with all the stakeholders in this effort and so we understand the importance of the spectrum to various players and we are engaged with them to try to understand their specific needs and technical needs in terms of operating the spectrum. So those dialogs are going on right now."
He told analysts that the FCC seemed to be seeking speed in the overall process as well as protecting the core services for the consortium's C-band transmission clients. "We are engaged with the various parties now to make sure that we are able to move quickly as possible once we see all the criteria come together for execution."
Spengler also talked about the impact of C-band re-use around the world, especially in the Asian and Far Eastern markets. "[For] other regions, you will see the C-band utilized by many satellite operators, you're going to have multiple applications within that C-band in any individual market. It's possible that there may be an analogous situation overseas at some point in time that may come up, but right now we see this as being a US-focused initiative
and opportunity."
While Kerrisdale might be considered more of a 'promoter' than a balanced and impartial observer, the equity analysts at Jefferies are a little more hard-nosed; however, their August 6 report is hugely optimistic. Jefferies gives Intelsat a share target price of an impressive $32 (not bad, given that a more typical price as recently as March 2018 was less than $4 a share). Jefferies gives SES a target price of 26 euros.
This, then, takes us back as to how much the telcos might pay for C-band spectrum. As Jefferies said, "Given the leverage in the capital structure, should events drift towards our 200 MHz / $0.50 ('pop') price scenario then this is a c.$65 equity."
That's a spectacular number and the timetable currently being proposed means that some of that bonus/windfall revenue stream could start flowing to Intelsat and SES (and, to a lesser extent, Eutelsat and probably Telesat of Canada) as early as 2020-2021, and certainly within 18 to 36 months of a favorable FCC decision.
Jefferies puts its view of the timetable and said, "Intelsat / SES anticipate the negotiation of SMAs to take three to eight months; the time from filing to FCC grant of coordinate mobile license two to seven months, and then the time for the Consortium to clear the anticipated block(s) a final 12 to 20 months — a total of 18 to 36 months. Finally, following clearing, final payments will be provided from the escrow to the Consortium."

Senior Contributor Chris Forrester is a well-known broadcast journalist and industry consultant. He reports on all aspects of broadcasting with special emphasis on content, the business of television and emerging applications. He founded Rapid TV News and has edited Interspace and its successor, Inside Satellite TV, since 1996. He also files for Advanced-Television.com. In November of 1998, Chris was appointed an Associate (professor) of the prestigious Adham Center for Television Journalism, part of the American University in Cairo (AUC).
---